General
Today, many travelers want to come to Hoi An not only search for amazing ancient architectures, trying beautiful cuisines of Hoi An, visiting Hoi An ancient town but they also want to do some local eco-friendly tours to know about Hoi An culture, Hoi An fishing life, daily activities of the local people. In order to help you have a deep understanding of Hoi An Eco Culture. Therefore, Premiumm Travel Vietnam (PTV) organize this Hoi An Eco Tour.
What is Hoi An Eco Tour?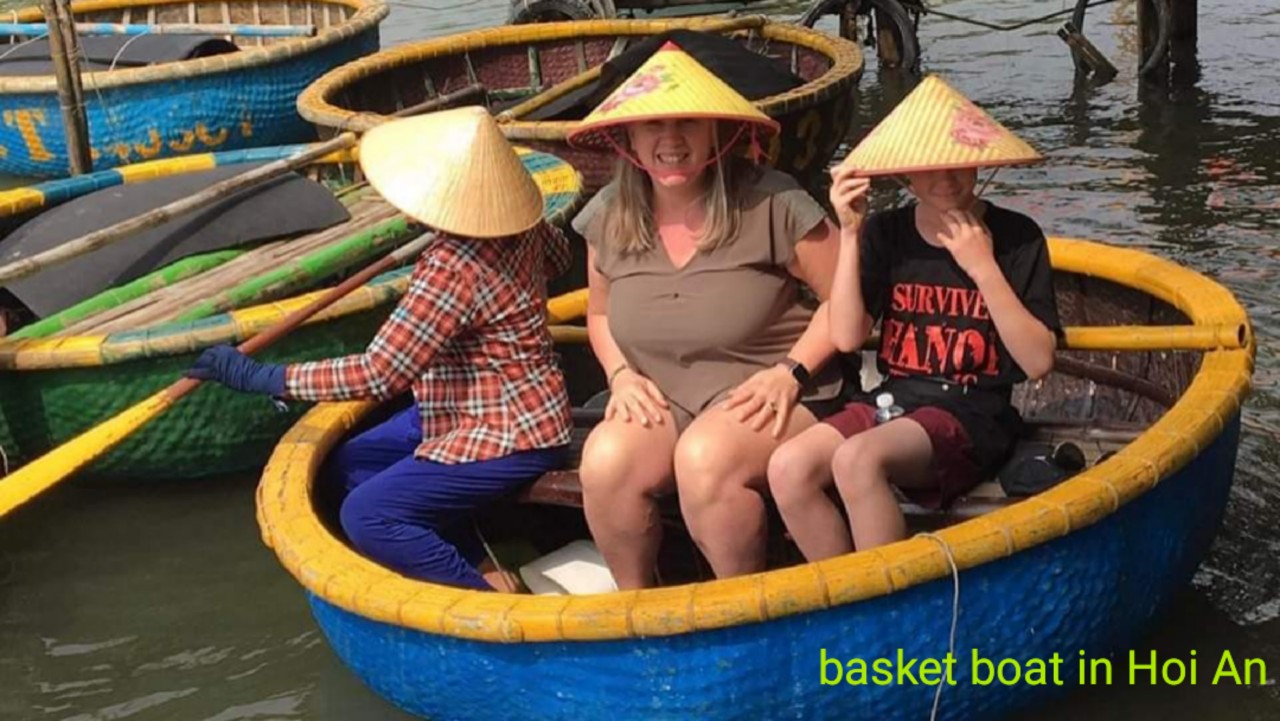 Hoi An Eco Tour is a sustainable and environmentally-friendly tour that takes place in the ancient town of Hoi An, located in central Vietnam. The tour offers visitors the opportunity to explore the natural beauty, cultural heritage, and traditional way of life of the local people in a way that is respectful of the environment and local communities.
The tour typically includes activities such as cycling or hiking through the countryside, visiting organic farms, fishing villages, and local markets, as well as participating in hands-on experiences such as cooking classes and handicraft workshops. Visitors can also learn about sustainable practices such as recycling and composting and gain a deeper understanding of the local ecosystem and its preservation.
The Hoi An Eco Tour aims to promote sustainable tourism and support local communities while preserving the natural beauty of the area. It offers an immersive experience that allows visitors to connect with the local culture and environment in a responsible and sustainable way.
Where is Hoi An Eco Tour Activities located?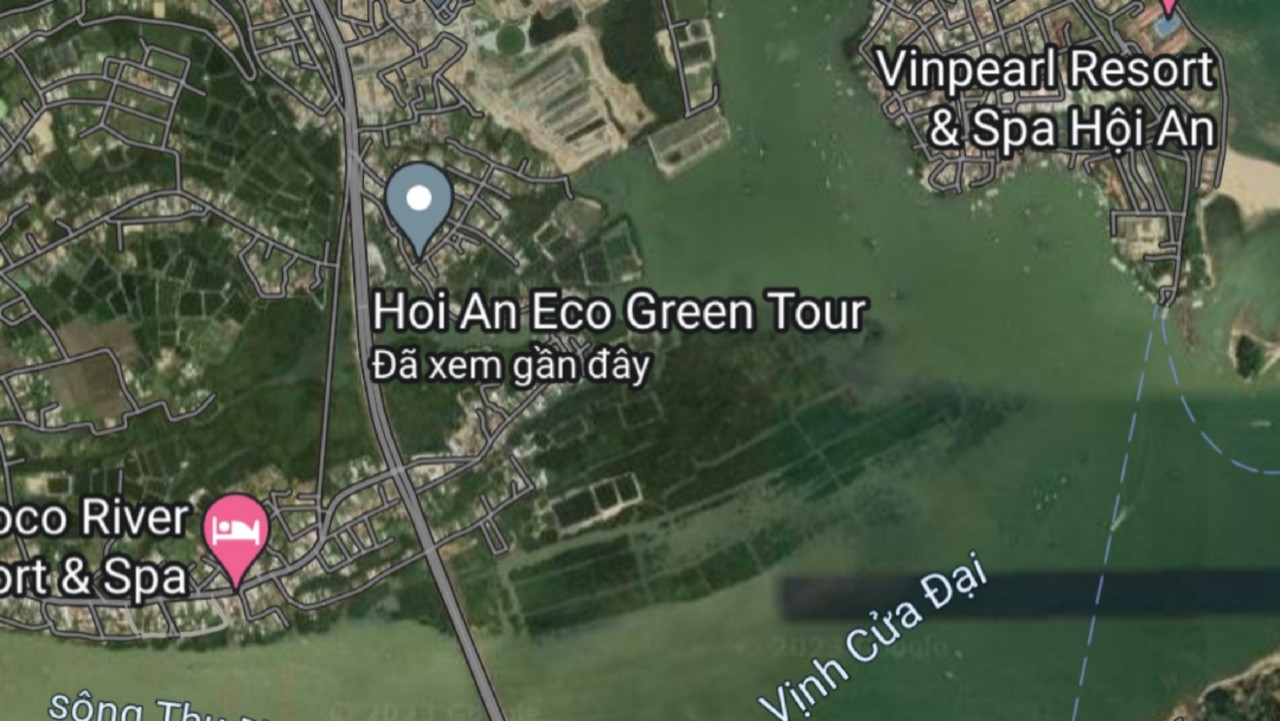 When did Hoi An Eco Tour open to tourist?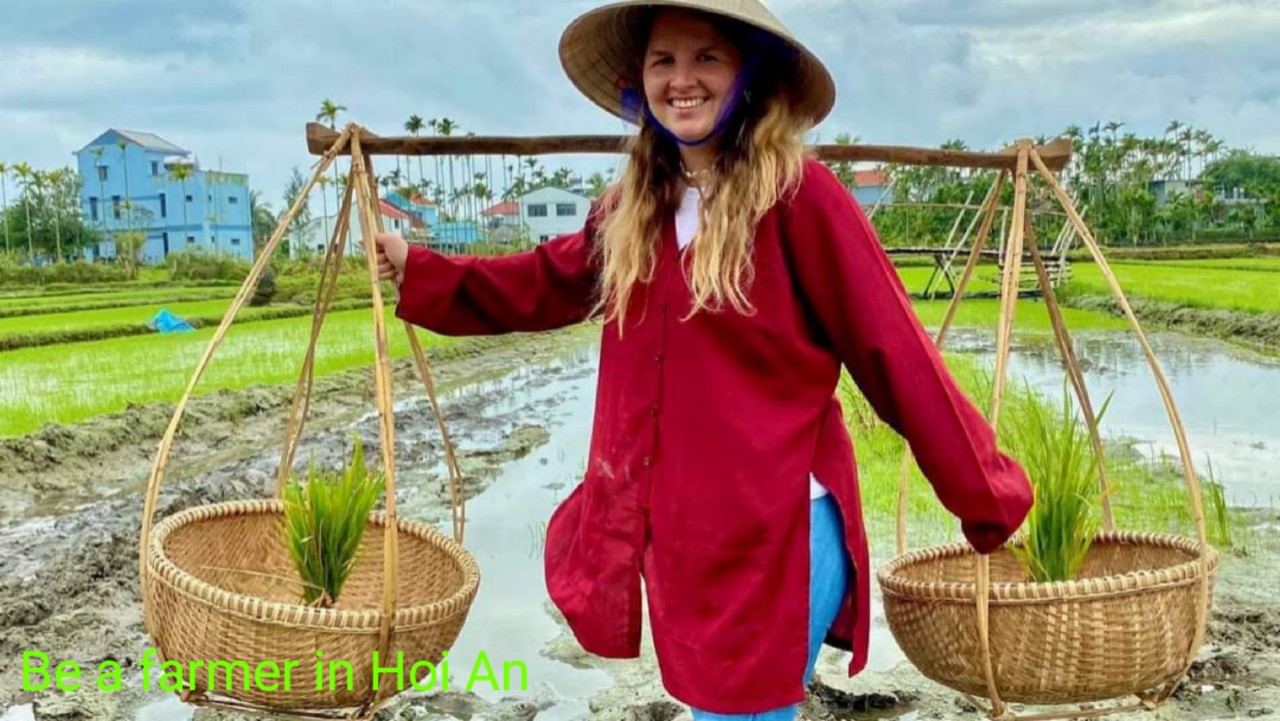 The first Hoi An Eco Tour Company was Hoi An Eco-Tour by Mr. Khoa Tran and it was open in 2007. It is now called Jacktran Tours.
Hoi An Eco Trip Summary:
Duration: half day
Pick up point: your hotel
Drop point: your hotel or in town
Highlights: farming activities – basket boat ride – boat trip – fishing net demonstration
Eco Tour Hoi An Program:
Visit Tra Que village
In the morning, we will come and meet you up at the hotel and then we start our Hoi An Eco Tour. First, we will ride our bikes to Tra Que vegetables village. Thus, this is a rustic place, sustainable area and organic herbs village where many different herbs are grown such as coriander, spring onion, lettuce, mints… That's why the village is so green and fresh as the people here just use seaweed and organic fertilizer to feed the plants. Although the people work very hard but you will realize their smiling faces even they work under hot weather.
On arrival at this village, we will wander around and see many kinds of vegetables as well as having a talk with local farmers to better know their farming life. By the way, they are helpful to tell you different steps in growing herbs and vegetables. Especially, you can start learning how to grow, hoe the soil and put seaweed and water the garden and you will have lovely time with them. It is the part of Eco life that farmers work on their field.
Enjoy water buffalo ride
To move on our Hoi An Eco Tour, we will continue our biking tour through some small lanes of Hoi An's countryside and make some pictures of shrimp and fish farms on the way. Possibly, you can rest in a while to grab some beautiful photos of green paddy fields. Upon your request, you can take photograph of water buffaloes bathing in the mud and have a buffalo ride if you want. Certainly, you can interact with a young guy to understand more of his farming culture.
Coracle (Basket) Boat Tour
Next, we will cycle to Cam Thanh water coconut forest. This is an environment-friendly area where lots of eco tour activities take place. So upon arriving, you can sit a while and watch people rowing their round boats going up and down the river. The tour guide then tells you about the war here in 1960′ when the Viet Cong used it as a hiding place and also a revolutionary center for the village people.
Following that is a basket boat ride (coracle boat) going inside the forest where the boat lady will catch some little purple crabs for fun. Then by the way, she will make some souvenirs of watches, hats, rings out of coconut leaves. The next part is to enjoy the guy spinning around with his basket boat. And you take a chance to film the man casting fishing net into the river to catch some little fish.
Boat cruise on river
Later on, you board a boat to enjoy boat cruise along the Thu Bon river to know about fishing life of the local people. On the way, if seeing fishermen, you take some of pretty pictures. Furthermore, we take you downstream on Thu Bon river just to admire peaceful scenery of the Hoi An's fishing area.
Finishing up our Hoi An Eco Trip, we will then take you to enjoy lunch in a local restaurant with some of local dishes. Afterward, we will cycle back to the hotel. Our Hoi An Eco Tour is coming to an end here.
What has in Hoi An Eco Tour Cooking Class?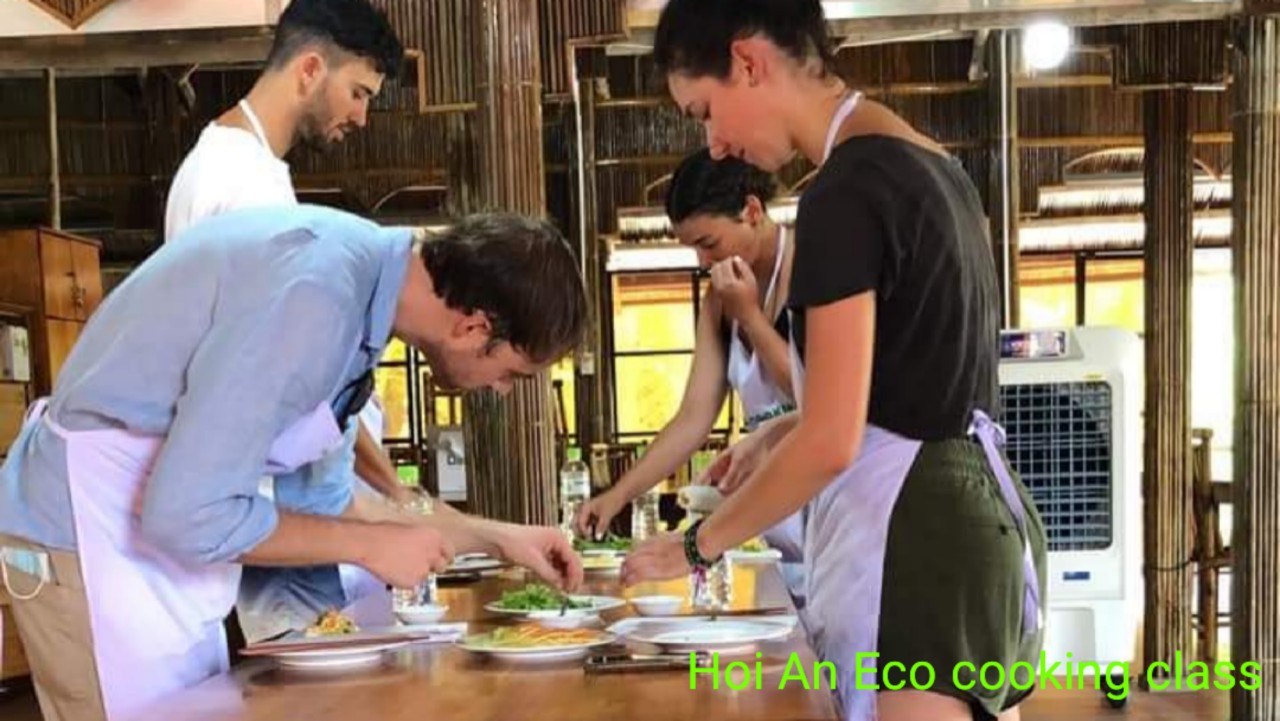 The cooking class included in the Hoi An Eco Tour typically takes place in a local home or a cooking school that specializes in using organic and locally-sourced ingredients. During the class, visitors will have the opportunity to learn how to prepare traditional Vietnamese dishes using fresh ingredients and authentic techniques.
The cooking class usually begins with a visit to a local market, where visitors can learn about the different ingredients used in Vietnamese cuisine and select fresh produce and spices for their dishes. After the market visit, visitors will return to the cooking school or the host's home to begin the hands-on cooking experience.
The menu for the cooking class may vary depending on the season and availability of ingredients, but some popular dishes that visitors can learn to prepare include:
Pho: A traditional Vietnamese noodle soup made with beef or chicken, rice noodles, herbs, and spices.
Cao Lau: A dish of noodles, sliced pork, herbs, and croutons, unique to Hoi An.
Banh Xeo: A savory pancake filled with shrimp, pork, and bean sprouts, wrapped in lettuce and herbs.
Fresh Spring Rolls: Rice paper rolls filled with fresh vegetables, herbs, and either shrimp or pork.
After the cooking class, visitors can sit down and enjoy the dishes they have prepared, often accompanied by local beer or rice wine. This is a great way to experience the flavors and aromas of Vietnamese cuisine while learning about the culture and traditions behind the dishes.
Why are you interested in Hoi An Eco Tour Discovery?
Firstly, this Hoi An Eco Tour will bring you lots of unforgettable memories about Hoi An people's farming and fishing life. Thus, participating in some activities with local people make you understand more of local life such as watering garden, hoeing soil or casting a fishing net. And finally, once you interact with local farmers and fishermen, you will have a strong impression on them how they could keep the traditional jobs and discover Eco System in Hoi An.
Hoi An Eco Cooking Tour price?
To help you explore Hoi An's food, Premium Travel Vietnam also organizes Hoi An Eco Cooking Tour for our valued guests upon request. So, kindly contact us via email at premiumvietnamtravel@gmail.com or text us via whatsapp/viber at 0084 979 613 777 (Mr. Viet – Travel Manager) for more details and advisory.
Tour inclusion
Tour exclusion

– Regular bikes with helmets

– English speaking guide

– Entrance tickets

– Cold water and wet tissue

– Lunch

– Travel insurance

– Other expenses

– Tips and gratuities

Things to bring
Travel tip

-Fully charged camera; Sun cream; Shoes or sandals; Caps/hats; Sun glasses; Insect spray

The best time for the tour is in Spring and Summer (February to August). From Oct to December, sometimes it rains hard because of typhoons. We will let you know in advance
How to book Hoi An Eco Tour from Da Nang?
So, if you come to Vietnam and would like to find the best travel agent for Hoi An Eco Tour from Da Nang, do not hesitate to contact us:
Email: premiumvietnamtravel@gmail.com
Whatsapp/Viber at 0084 979613777
We highly respect your choice and make your trip a meaningful one
Copyright by Phong Nha Pioneer Travel, see the original link here
Frequently Asked Questions on Half Day Hoi An Eco Tour?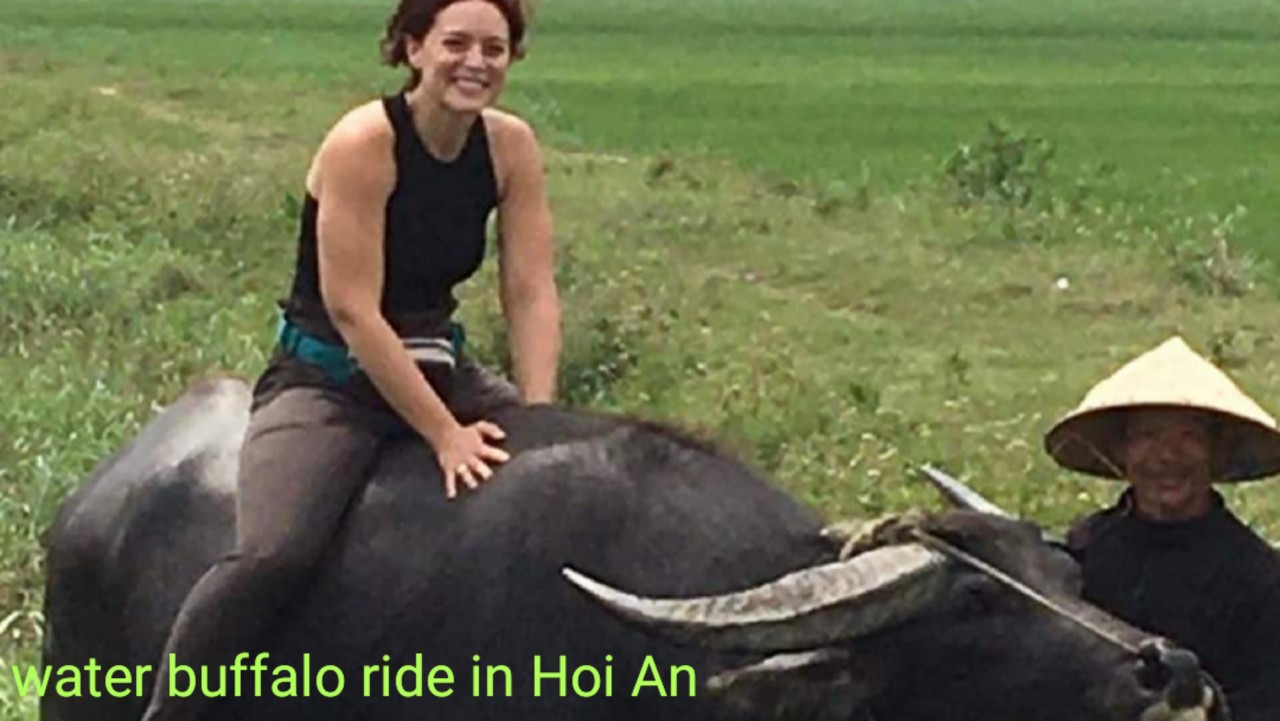 Question (Q): What tour options for Eco Tour Hoi An?
Answer (A): We have some tours such as: Hoi An Eco Tour Sunrise, Hoi An Eco Tour Sunset Tour, Hoi An Eco Tour Fishermen and Waterways, Hoi An Eco Tour Farmers to Fishermen…
Q: What activities will include in Hoi An Eco Tour?
A: Joining Hoi An Eco Tour, you will take part in some daily activities with the farmers such as growing vegetables, watering the garden, rowing basket boat, rding water buffalo, casting fishing net into the river, biking along the village lane in Hoi An ect
Q: What should I bring for Hoi An Eco Tour?
A: As you know, Hoi An Eco Tour is an outdoor activity so you can bring some extra clothes, sun glasses, insect spray, long sleeve shirt, sandals, dipthongs…for your convenience.
Q: Where do I book Hoi An Farming and Fishing Tour?
A: To book this tour, you can contact or log into this link for more information about this unique tour in Hoi An?
Q: What is the best time to do Half Day Hoi An Eco Tour?
A: The best time to do Hoi An Eco Trip will be either in the morning when it is pleasant or in the afternoon when the sun is setting. At this time, the weather is not so hot and you can fully enjoy the trip.
– THE END –
Activities