General
CHAN MAY SHORE EXCURSIONS OVERVIEW:
As you know, Central Vietnam is so famous for its historical sites, amazing sceneries, friendly people and its special cuisine. Thus, this region has a deep long history in the history of Vietnam. Although it had undergone many wars with many conflicts. But it is luckily blessed by the Mother nature to possess such beautiful historical sites such as Hoi An ancient town, Hue ancient capital, My Son Holy Land, Phong Nha National Park and so on. Today, a lot of travelers who want to come here to discover it. Of which, many of them have chosen by travelling by the cruise ship, to meet this demand, Premium Travel Vietnam organize Chan May Shore Excursions.
CHAN MAY CRUISE SHORE EXCURSIONS ITINERARY: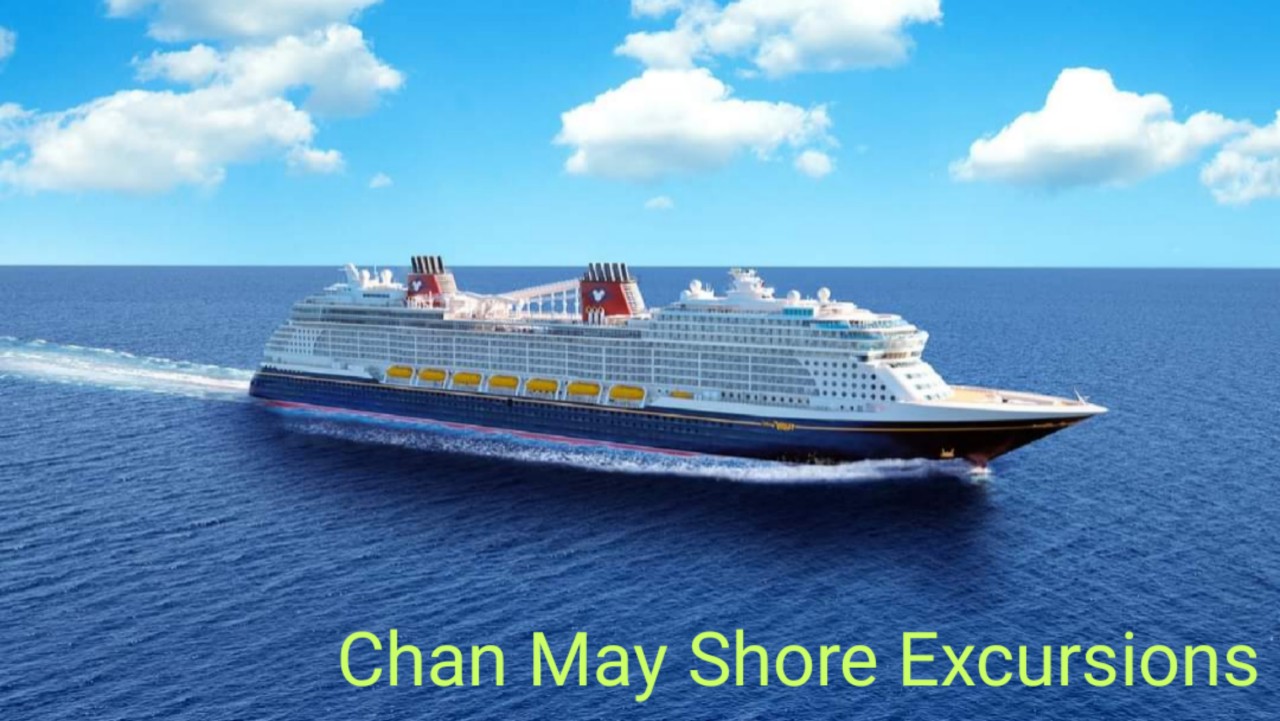 Duration: full day
Port of arrival: Chan May port Hue
Starting time: 8:30 a.m
Highlights: Marble Mountains caves – Buddist temples – old houses – assembly halls – local life
To begin our Chan May Shore Excursions, we will come to collect you at Chan May port in Hue and transfer you to Hoi An ancient town.
On the way, we are passing through beautiful Da Nang city with high rises and lovely beaches. It was where American Marines landed in 1965 to invade Vietnam.
Upon reaching Marble Mountains, we will take the lift up then stroll around this mountain. Hence, the whole site has five small marble mounts that they are believed to symbolize for 5 elements: Water, Wood, Fire, Metal and Earth. It was the temporary hospital and hiding place in the war time.
Today, it becomes one of the top tourist destinations in Da Nang city thanks to its nice marble caves, Buddist sanctuaries dating back many centuries ago.
So, we wander to pay a visit to 7-level Xa Loi Pagoda, from here you can have a panoramic view of Non Nuoc Beach which used to be R&R beach for the Americans. Next, we head off to Linh Ung Temple and then Tang Chon cave.
Finish up that, we are going to Huyen Khong cave to explore the former hospital for local people. This cave is the nicest one here with a solemn atmosphere, visionary sights and incense mixed up. All create a fairy world that you can only see in fairy tales. By the way, it is your great chance to take some photographs.
Ending the trip, we walk back down and then we directly take you to Hoi An city.
Thus, Hoi An ancient town was the trading commercial port of Vietnam with lots of foreign traders who came from many countries had chosen Hoi An town as the place to exchange the goods to trade. For this reason, Hoi An was bustling and prosperous in the old time.
Today, Hoi An has a picture of many cultures mixed up such as Japanese, Chinese, Vietnamese, French. Therefore, Hoi An city is compared with little Venice of Vietnam.
Coming to Hoi An city, travelers not only enjoy ancient architecture of Hoi An buildings, temples, houses, assembly halls with taking a chance to sample some of Hoi An's local food such as Cao Lau, Hoi An Noodles, White Roses, Wonton…
On arriving in Hoi An, our Chan May Cruise Shore Excursions continues with a visit Chinese Assembly Hall. Thus, this temple is built to dedicate Thien Hau Holy Mother by the Chinese community at that time as they were sailing along the sea. So, they thought she could come to help all fishermen. This temple has 3 separate parts: the front, the middle and the rear.
In front, they use to worship Sea Goddess, then open court yard and the back is to honor Midwives and 6 Fujien Generals as well as Money God.
To continue our Chan May Shore Excursions, we are off to old house of Tan Ky. Hence, the house was the trading shop in the past and now it is a private house. The house is elaborately designed with all parallel sentences, mother of pearl and rich in architecture. They reflect the mixed architectural styles of Vietnam, China and Japan. So, as we enter, we will know more the living style of the owner and featured architectures of this special place when Hoi An was the trading port.
Ending Chan May Shore Excursions Tour, we will sightseeing Japanese Bridge. Hence, the purpose of building this bridge was to link two main communities in Hoi An in the old times including Japanese and Chinese towns. The bridge built in 1593 and finished in 1596. It shows very deep Japanese architectural influences with all beams and columns made out of wood. On both sides of the bridge are monkey and dog statues while in the middle on the side stands a temple dedicated to Water God.
Upon reaching, we take our opportunity to admire a 400-year-old relic, taking many beautiful pictures and enjoying the surrounding landscapes.
Later on, you can have some free time on your own if permitted, exploring Hoi An and try some of local food or go to Hoi An market to buy some souvenirs.
Eventually, the tour guide will come and transfer you back to Chan May port. Our Chan May Shore Excursions will come to an end here. We hope you have the best time with PTV and hope to see you again.
HOW YOU ENJOY CHAN MAY HUE SHORE EXCURSIONS?
Participating with us in this Chan May Shore Excursions, we take you to Da Nang and Hoi An city to discover Marble Mountains and Hoi An old town in one day from seaport. This is adventurous, interesting tour as you can combine your time visiting this two well known attractions. Especially, we bring you to charming, enchanting town of Hoi An. It is a nice memorable experience for you as strolling around to admire the old architecture while finding out the local life of Hoi An people. This trip is worthwhile and definitely a must do trip when you land at Chan May port in Hue or even Tien Sa port in Da Nang.
CHAN MAY PRIVATE SHORE EXCURSIONS Price?
Please send an email to us at premiumvietnamtravel@gmail.com, we will promptly response to you. Or contact us at Whatsapp at 0084 979613777. We are honored to serve you.
Tour inclusion
Tour exclusion
– 7 – seat private car with air conditioning

– Experienced driver

– English speaking guide

– Entrance ticket

– Cold water and wet tissue

– Lunch

– Travel insurance

– Other expenses

– Soft drinks and beverages

– Tips and gratuities

Things to bring
Travel tip

-Fully charged camera; Sun cream; Climbing shoes; Caps/hats; Sun glasses; Insect spray; Shoulder covers

In months of October, November, December, January, February; it normally rains in Da Nang, Hoi An, let's bring rain coats with you. For the rest of the year, it is usually hot and humid.
Remarks
Tour departs either from Chan May port in Hue or Tien Sa port in Da Nang city and is conducted in good weather. We will not organize the tour in case of bad weather. We will cancel it and refund to you.
Children policy
FOC for children under 5 years old
50% charge for children from 6 to 12 years old
Full charge as adults for children over 12 years old
Attention:
Marble Mountains have many steep, slippery stairs so be well prepared for the trip.
HOW TO BOOK CHAN MAY VIETNAM SHORE EXCURSIONS?
So, if you come to Hoi An or Da Nang and would like to find a professional tour operator with best services, do not hesitate to contact us:
Website: https://premiumtravel.info/tours
Email: premiumvietnamtravel@gmail.com
Whatsapp/Viber at 0084 979613777
We highly respect your choice and make your trip a meaningful one
Copyright by Phong Nha Pioneer Travel, see the original link here