General
As you know, Central Vietnam is the land that rich in culture, history, cuisine and spectacular landscapes. The Mother Nature has blessed for this land to have such a wonderful sightseeing, amazing beaches, victorious history and friendly people. Besides, central Vietnam is well known on Vietnam's tourist map because it has many World Heritage Sites such as Hoi An Ancient Town, My Son Sanctuary, Hue Ancient Capital, Phong Nha National Park. To help you explore Hue, Da Nang or Hoi An in one day from cruise ship landing at Chan May port or Tien Sa port, Premium Travel Vietnam (PTV) organizes Shore Excursion Da Nang city.
DA NANG SHORE EXCURSIONS ITINERARY:
Duration: full day
Pick up point: Tien Sa or Chan May seaport
Drop off point: Tien Sa seaport or Chan May
Highlights: Cham Hindu Sculpture Museum – Marble Mountains – Buddist Pagodas – local market
To start our Da Nang Shore Excursions, we will come and meet you up either at Tien Sa port in Da Nang or Chan May port in Hue in the morning. We then begin our journey.
Firstly, we are going to pass through villages, towns of Hue as well as Hai Van tunnel which is considered as one of amazing passes in Vietnam. At your first foot step to this land, you can realize how peaceful the countryside is.
After passing the tunnel, we are then heading our trip to Da Nang city – known as the best city to live in Vietnam. We also go by the Red Beach where American Marines landed at the beach to invade Da Nang in the Vietnam war. Today, Da Nang becomes one of the most beautiful and tourist spots of the country.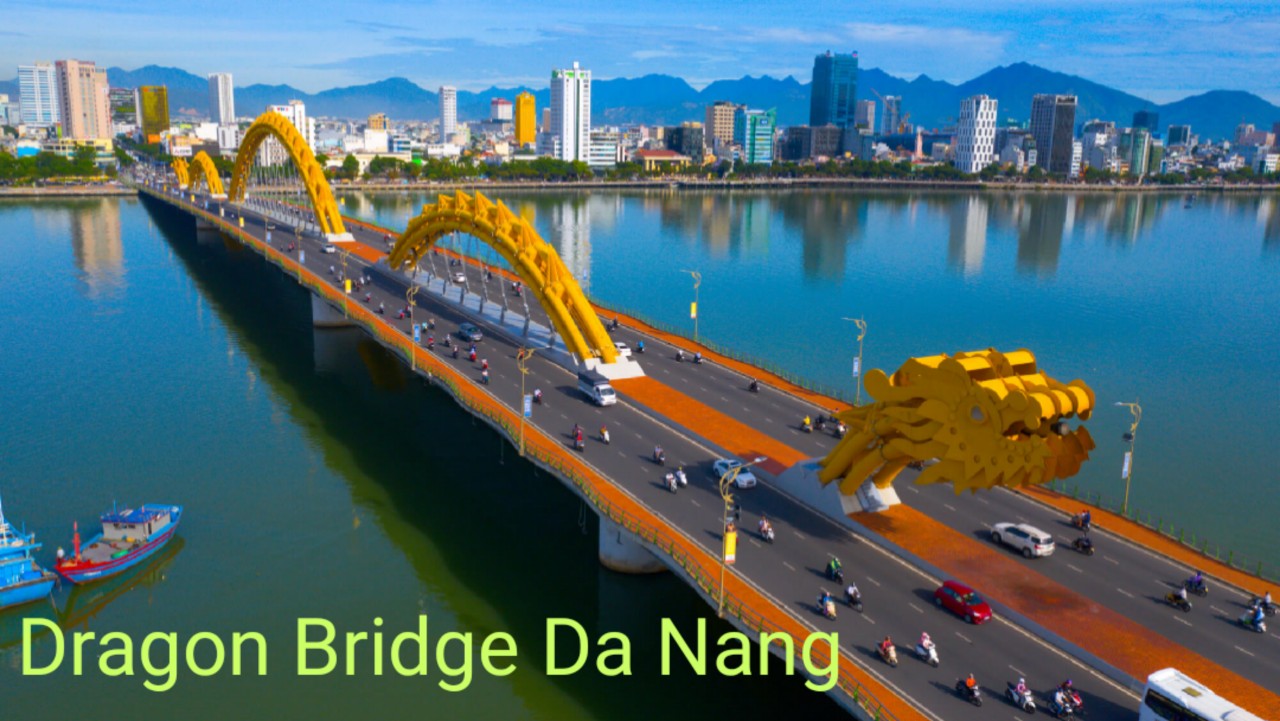 CHAM SCULPTURE MUSEUM
So, our first stop in Da Nang is Cham Sculpture Museum where hundreds of sandstone statues are displayed. We know that the central Vietnam had been ruled by the Cham kingdom during the history. Thus, the Cham who followed Hinduism from India had carved lots of Hindu statues to reflect the culture. Moreover, they also built lots of Hindu temples across the country. Until the French came and found out thousands of valuable Hindu sculptures to mankind. So, they established the museum in 19th century to preserve them.
At arriving, we will wander around and see just skillful artwork made by the Cham people. We then know all about Hinduism along with many stories of Hindu Gods such as Shiva, Brahma, Vishnu. We deeply understand Cham and Indian cultures that have been existing in Vietnam.
MARBLE MOUNTAINS
Following Shore Excursion Da Nang city, we are then off to Marble Mountains to visit it. The whole site with five marble mounts that are believed to symbolize for five elements in Vietnamese concept: Water (Thuy), Wood (Moc), Fire (Hoa), Metal (Kim) and Earth (Tho).
Nowadays, Marble Mountains become one of historical tourist attractions of Da Nang. On arrival, we will take the lift (elevator) up and then wander around to explore this lovely spot. So, we will go to 7-level Xa Loi Buddist pagoda then walking down to take pictures of Ling Ung temples with statue of Buddha nearby.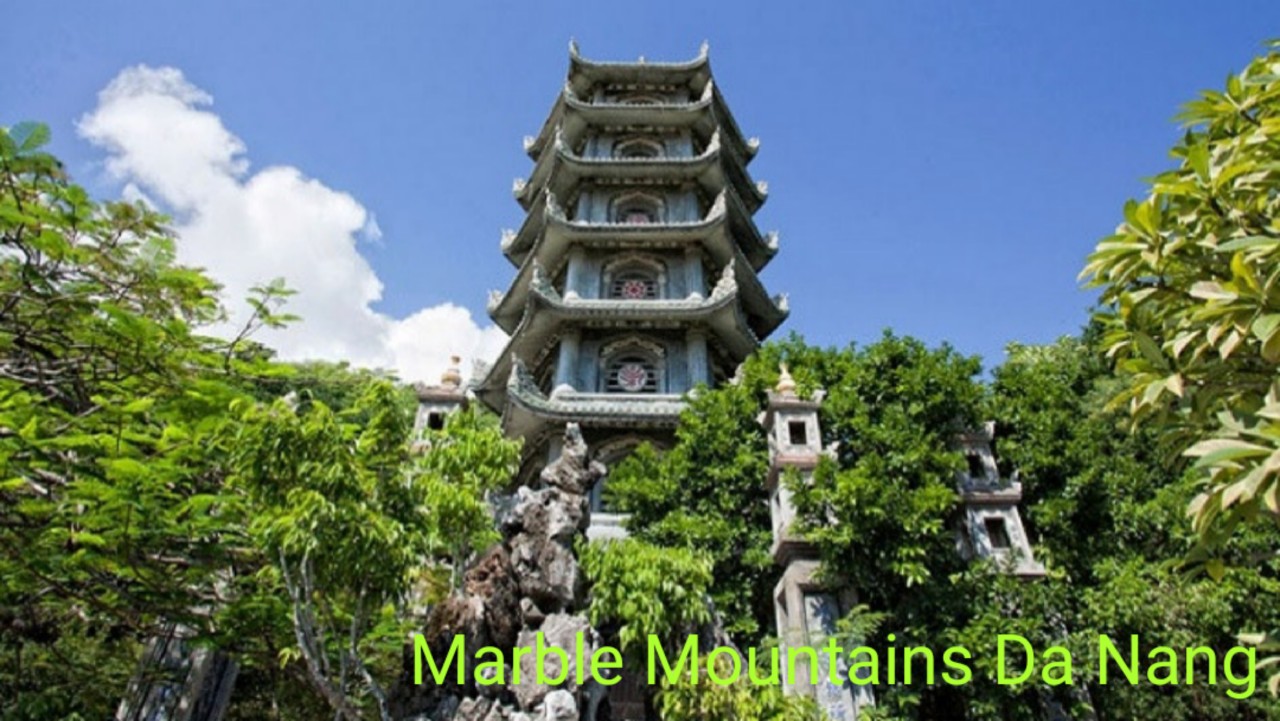 Next, we will walk up and keep going on tour to discover the most amazing and nicest cave of the place – Huyen Khong cave. During 1960', this cave was  a temporary hospital and hiding place for soldiers and local people. The people of Marble district had fought hard to protect the whole area. Inside the cave, there are many temples built dating back hundred years ago. People used to come here and worshiped for their best wishes. Today, it is a solemn place for the local people and even tourists to come and respect the ancestors. In a nice sunny day, this cave is amazing with all mixture of incense, smoke, sunlight that make the cave so magical.
After that, we then come up and have a viewpoint at river watching tower. From this, you can have a panoramic view of the whole area.
MY KHE BEACH
Finally, our Da Nang Shore Excursions will take you to My Khe Beach. The beach is just marvelous with all long white sandy beaches. The beach was well known in the Vietnam war and today is listed one of 6 most beautiful beaches in the world. We then come and take many pretty pictures of this area.
LINH UNG PAGODA
Finally, we are heading to Linh Ung Pagoda on Son Tra Peninsula. This huge Goddess of Mercy statue is 67 meters high and the highest in Vietnam. This lovely spot gives you a panoramic view of Da Nang Bay and its city. On arriving, we will stroll around and pay a visit to Lady Buddha statue and then come to Linh Ung pagoda to pray for best wishes. We will know how Buddist monks live and how the local people practice their religion by the way.
Lastly, we will come and transfer you back to the port. We will end Shore Excursion Da Nang city here.
HOW DO YOU ENJOY HUE DA NANG SHORE EXCURSIONS?
Firstly, Da Nang is considered as the best city and the most liveable city to live in Vietnam. Thus, coming to Da Nang, we have a chance to do some touring around such as Marble Mountains, Cham museum so that you know more history of Da Nang city. By the way, as you come to Linh Ung pagoda, you will admire fantastic view of Da Nang Bay from such a high point. We will also take you to see one of the nicest beaches in the world – My Khe Beach. Lastly, Premium Travel Vietnam also organizes Hue Da Nang Shore Excursions for you.
TIEN SA PORT SHORE EXCURSIONS Price?
Price
Kindly contact us at Whatsapp at 0084 979613777 or send an email to premiumvietnamtravel@gmail.com for more information about Tien Sa Port Shore Excursions. We are honored to serve you and always at your service.
Tour inclusion

Tour exclusion

– 4 – seat private car with air conditioning

– Experienced driver

– English speaking guide

– Entrance ticket

– Cold water and wet tissue

– Lunch

– Travel insurance

– Other expenses

– Soft drinks and beverages

– Tips and gratuities

Things to bring

Travel tip

-Fully charged camera; Sun cream; Climbing shoes; Caps/hats; Sun glasses; Insect spray; Shoulder covers

In months of October, November, December, January, February; it normally rains in Da Nang, let's bring rain coats with you. For the rest of the year, it is usually hot and humid.
Remarks
Tour departs from Chan May port in Hue or Tien Sa port in Da Nang city or any seaports in Vietnam: Phu My port, Saigon port, Nha Trang port, Halong Bay port.
Children policy
FOC for children under 5 years old
50% charge for children from 6 to 12 years old
Full charge as adults for children over 12 years old
HOW TO BOOK DA NANG HOI AN SHORE EXCURSIONS?
So, if you come to Hue, Da Nang or Hoi An and would like to find a professional travel agent with best services for Da Nang Hoi An Shore Excursions, do not hesitate to contact us:
Website: https://premiumtravel.info/tours
Email: premiumvietnamtravel@gmail.com
Whatsapp/Viber at 0084 979613777
We highly respect your choice and make your trip a meaningful one
Copyright by Phong Nha Pioneer Travel, see the original link here
FREQUENTLY ASKED QUESTIONS (FAQs)?
What is the best time to visit Da Nang?
The best time to visit Da Nang is from February to April. Da Nang's weather is nice at this time of year, with sunny skies and low humidity, allowing you to explore on foot, by motorcycle, or by bicycle. For those who adore the beach, the best months to visit are March through July, when you can relax and enjoy the sun while enjoying beach games.
What are Da Nang's tourist attractions?
If you come to Da Nang, you can visit some of the city's well-known tourist attractions such as Marble Mountains, Linh Ung Pagoda (Monkey Mountain), Son Tra Peninsula, Hai Van Pass, Champa Sculpture, Ba Na Hills, Than Tai Hot Springs Park…
Besides, you can visit some of famous bridges in this city like Golden Bridge, Dragon Bridge, Thuan Phuoc Bridge, Song Han Swing Bridge, Tran Thi Ly Bridge…
What's Da Nang Special Foods?
– My Quang (Quang Pork rice noodle)
– Bun Cha Ca (Fish Cake Noodle Soup)
– Banh Xeo (Crispy Pancake)
– Bun Thit Nuong (Vermicelli Noodle with Grilled Pork)
– THE END –