General
Private Car Transfer Phong Nha to Hue offers you the most enjoyable and comfortable car transfer from Phong Nha National park to Hue city. This is pretty small city but rather than very interesting with all legacy and splendor remained from Nguyen family. So in order to give you private car from Phong Nha to Hue in a safe and comfortable way, Premium Travel Vietnam (PTV) organize this private trip for you.
PRIVATE TRANSFER PHONG NHA TO HUE ITINERARY: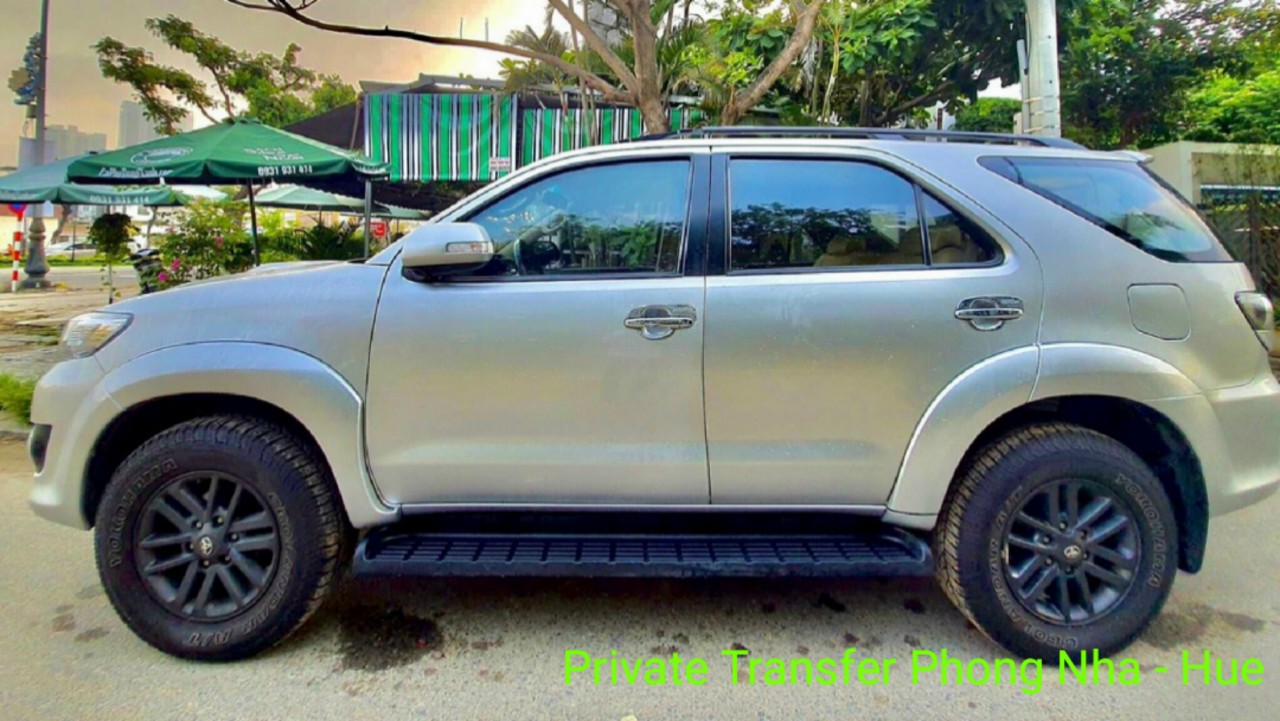 In the morning, PTV will come with our driver and then take you to Hue directly. Thus, we will follow legendary Ho Chi Minh Trail famous in the war when North Vietnam used this road for food and weapons supplies for South Vietnam. On the way on both sides are little lovely homes of the local people. Sometimes, upon your request, we can make stop for you to take some beautiful pictures.
Continue our trip to Hue from Phong Nha, we then head off to Vinh Moc Tunnels – a famous Vietnam's historical relic. Those people who are interested in Vietnam war must know this place. Thus, this is a witness of the severe war and the site stands a testament to the endurance, wisdom and their bravery in the fight for reunification and independence. Hence, the tunnels of Vinh Moc built from 1966 to 1971 was used to shelter the people. Especially, it was built deep beneath the dark earth, hidden from screeching bombers and harbouring desperate soldiers, the people of Vinh Linh, Quang Tri lived for many years.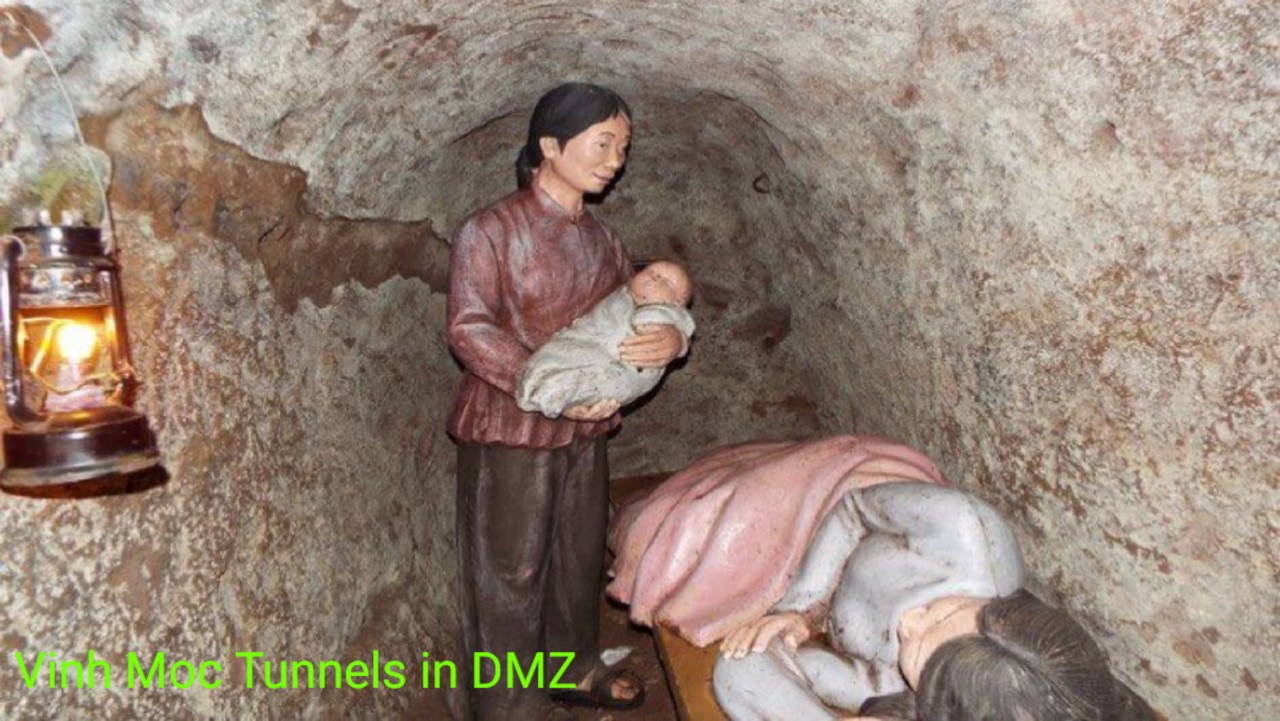 Accordingly, Vinh Moc Tunnels consisted of wells, kitchens, family rooms, clinics. During the war, there were 60 families who lived here and as many as 17 children were born inside the tunnels. The tunnel is accurately a miniaturized image of a deep underground village with all necessary services (houses for all families, birthplace, health-stations, etc.), but can stand still firmly until now. As time goes by, it has become both a historical evidence and a tourist destination for those who want to discover a heroic period of Vietnam's history.
So upon coming here, you will have a seat to watch documentary film about this historical site. Through the film, you can share your respect with Vietnamese people. Besides, you may step back to time to sympathize with them about their sacrifice during that period. Then following is to go inside the tunnels to find out how the local people lived here in such a harsh, historical period of time. At the same time, you can share your understanding with local people about their pain and hurt and their wish towards a better future.
Next, we then proceed our trip to Hien Luong Bridge – Ben Hai river that saw a painful time for every citizen on the both banks of this only 100 meter wide river.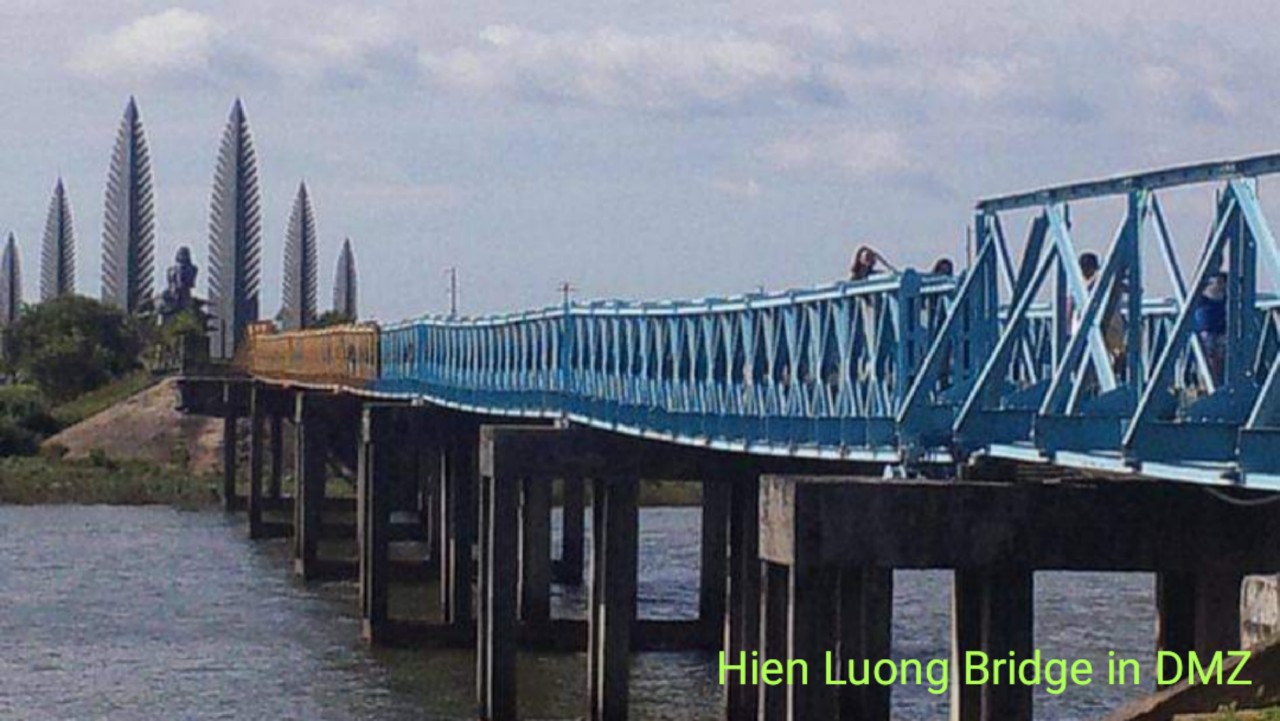 Upon reaching here, you can visit the 17th parallel museum to know about the fierce battles that happened around DMZ in 1950′ and 1960′. Through some pictures which are on display here, you seem to sympathize with the local people for the wish of liberation and freedom.
As soon as you are finished, our car and driver will directly transfer you to Hue city. Then our Private Car Transfer Phong Nha to Hue is coming to an end here. We wish you have unforgettable time with PTV.
WHY YOU CHOOSE PHONG NHA TO HUE PRIVATE CAR?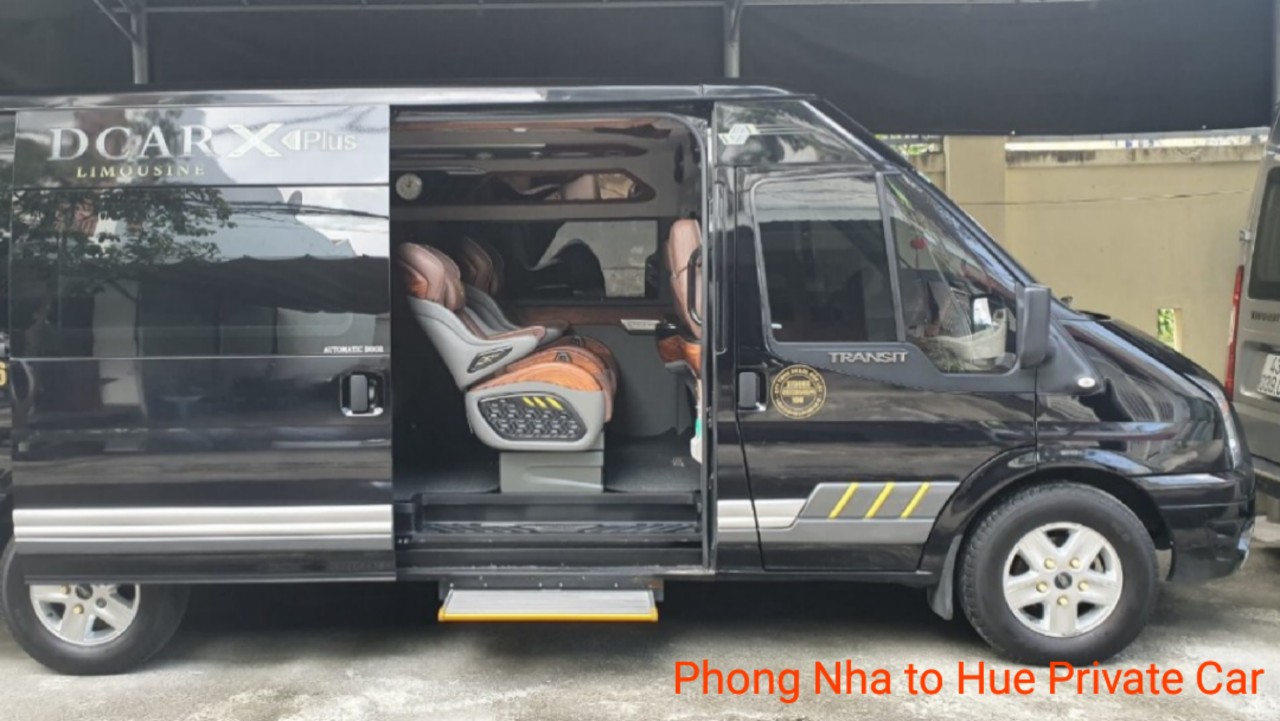 So, if you are staying in Phong Nha National Park areas, for example, staying at Lake House Resort or Phong Nha Quang Binh Hotel or Chay Lap Farmstay, let's choose our service.
SAFETY
Thus, we promise to give you the best and safest transfer Phong Nha to Hue Private Car.
ENGLISH SPEAKING DRIVER
Besides, our drivers are very friendly and well trained with warm hearted mind and ready to help you out on the way. For example, he can be your photographer or speak some English so that you can find it easy to deal with some solutions on the way.
HIGH CLASS CAR
In addition, our cars are clean, high class and provided with air conditioning as well as cold water that are available for you to use. Surely, you have the best memory with Premium Travel Vietnam.
PHONG NHA TO HUE PRIVATE TRIP PRICE?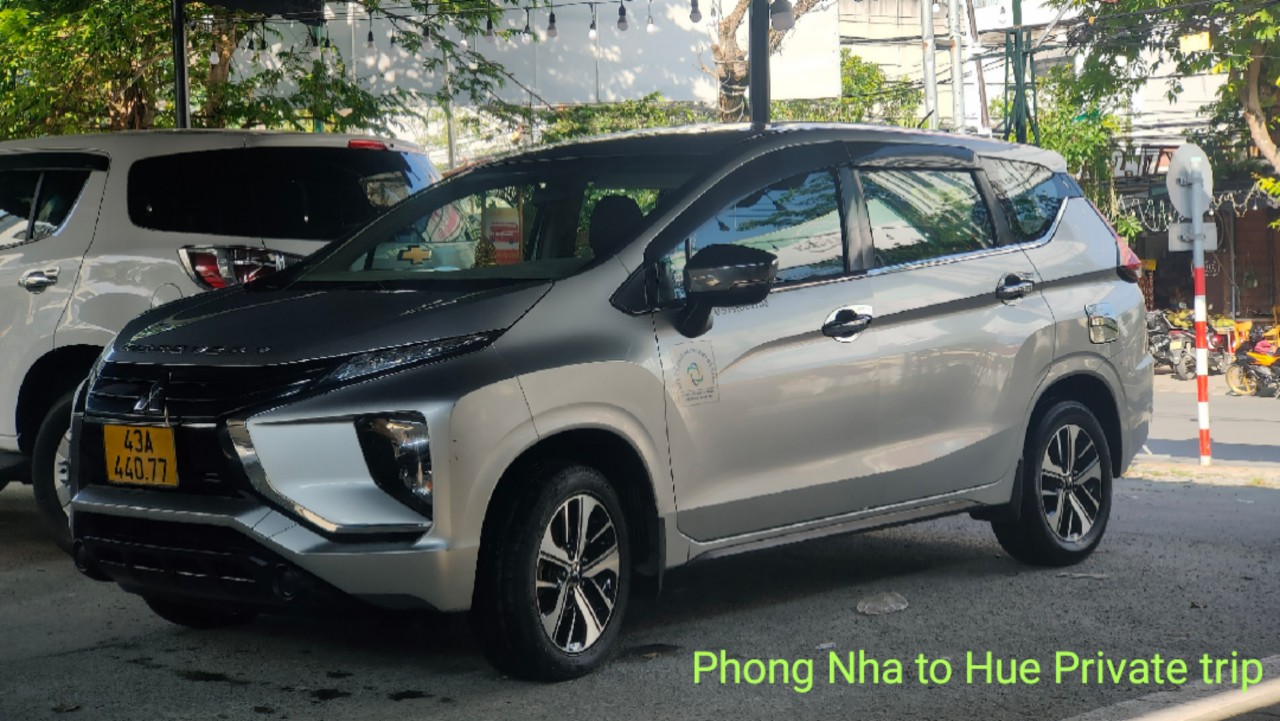 PRICE
So, if you stay in Dong Hoi city or Phong Nha National Park areas and are looking for the Best Phong Nha to Hue Private Trip, kindly send an email to us at premiumvietnamtravel@gmail.com, we will promptly response to you. Or contact us at Whatsapp at 0084 979613777. We are honored to serve you and always at your service.
TRIP INCLUSION
– 4 – seat private car with air conditioning
– Experienced driver
– English speaking guide
– Entrance ticket
– Cold water and wet tissue
– Lunch
TRIP EXCLUSION
– Travel insurance
– Other expenses
– Soft drinks and beverages
– Tips and gratuities

THINGS TO BRING
-Fully charged camera
– Sun cream; Climbing shoes
– Caps/hats
– Sun glasses
– Insect spray
– Shoulder covers
TRAVEL GUIDE
In months of October, November, December, January, February; it normally rains in central Vietnam, let's bring rain coats or jackets with you. For the rest of the year, it is usually hot and humid.
REMARKS
– Tour departs either from Dong Hoi city or Phong Nha National Park and should book one day in advance.
CHILDREN POLICY
– FOC for children under 5 years old
– 50% charge for children from 6 to 12 years old
– Full charge as adults for children over 12 years old
HOW TO BOOK PHONG NHA TRANSPORTATION TO HUE?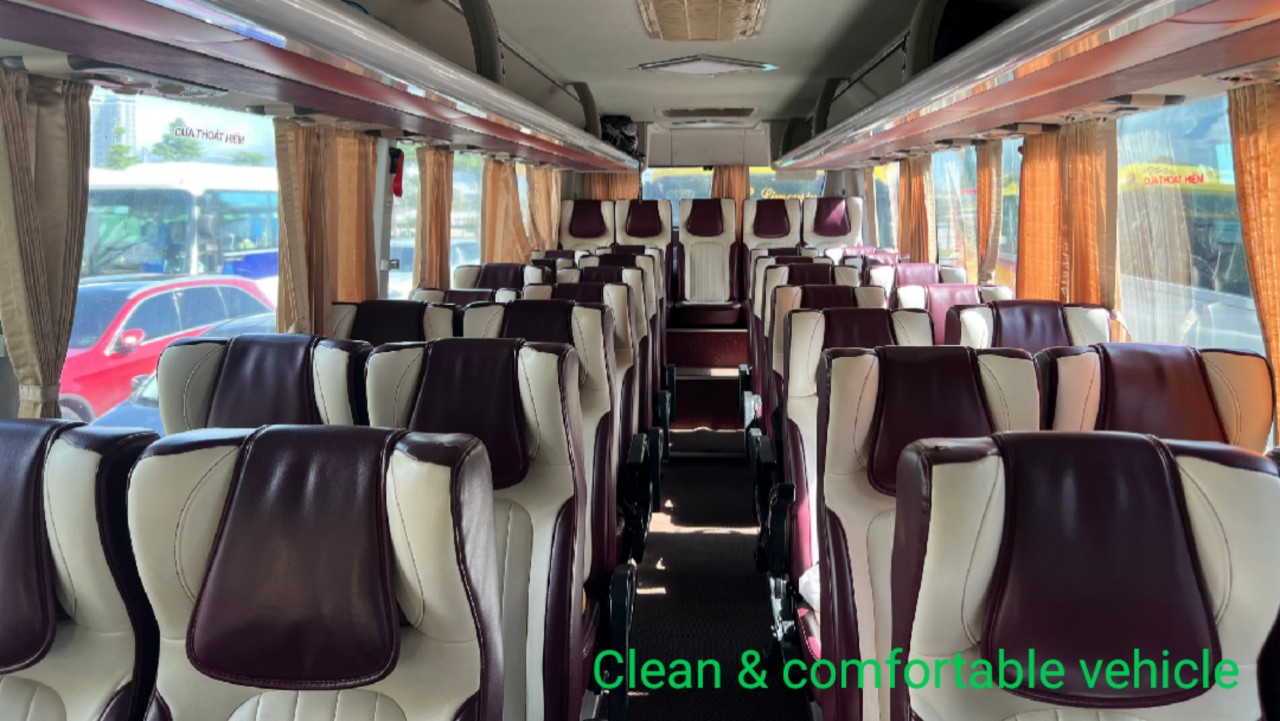 So, if you come to Dong Hoi city or Phong Nha National Park and would like to find a professional tour operator with best services for Phong Nha Transportation to Hue, do not hesitate to contact us:
Website: https://premiumtravel.info/tours
Email: premiumvietnamtravel@gmail.com
Whatsapp/Viber at 0084 979613777
We highly respect your choice and make your trip a meaningful one
Copyright by Phong Nha Pioneer Travel, see the original link here
FREQUENTLY ASKED QUESTIONS TRAVEL FROM PHONG NHA TO HUE?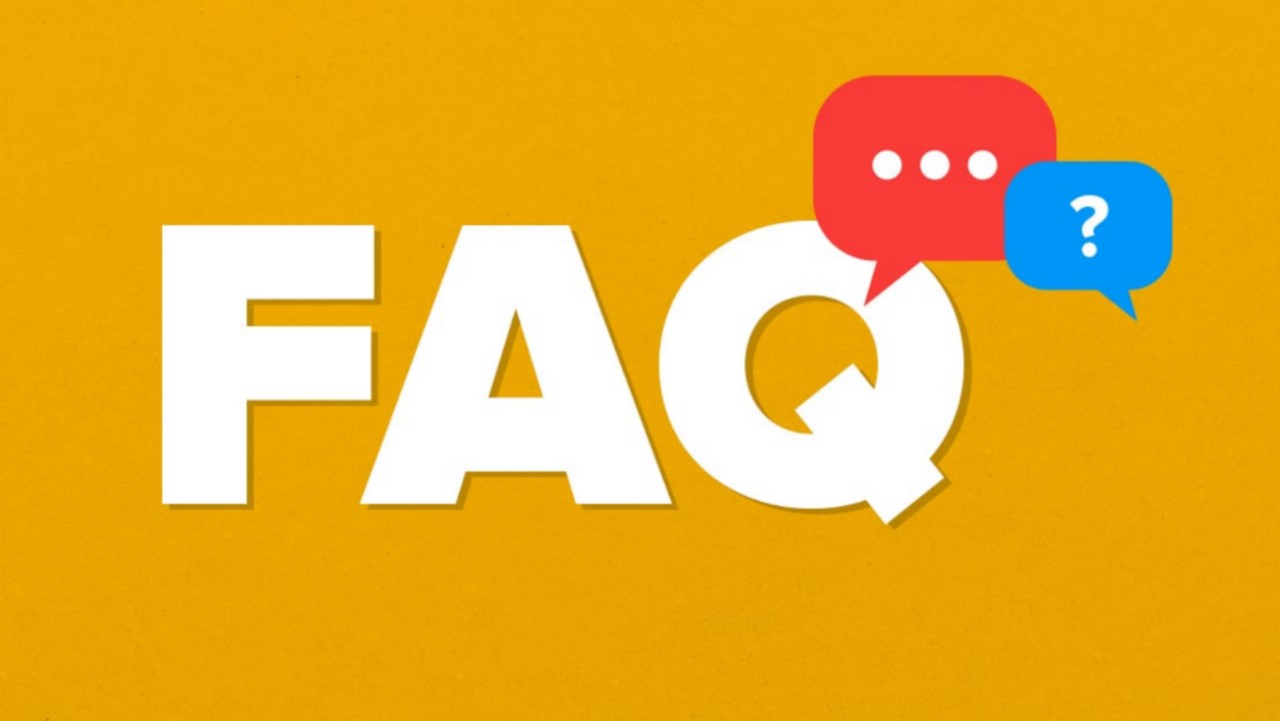 Q: What are the transportation options to transfer from Phong Nha to Hue?
A: There are several transportation options to transfer from Phong Nha to Hue, including private car, bus, train, and motorbike.
Q: How long does it take to travel from Phong Nha to Hue?
A: The travel time depends on the mode of transportation you choose. A private car takes about 4-5 hours, a bus takes around 5-6 hours, a train takes around 4-5 hours, and a motorbike takes around 6-7 hours.
Q: What is the cost of the transportation from Phong Nha to Hue?
A: The cost of transportation varies depending on the mode of transportation you choose. A private 4 seater car costs around 2,600,000 VND, private 7 seater car costs around 2,900,000 VND, a bus costs around 120,000 VND to 220,000 VND, a train costs around 90,000 VND to 400,000 VND.
Q: Where can I book transportation from Phong Nha to Hue?
A: You can book transportation from Phong Nha to Hue through local travel agencies, online travel booking websites, or through the transportation providers directly.
Q: What are the attractions to visit in Hue?
A: Hue is famous for its historical attractions, such as the Imperial City, Thien Mu Pagoda, Tomb of Tu Duc, Tomb of Khai Dinh, Tomb of Minh Mang, Dong Ba Market and the Perfume River. There are also several local markets, temples, and museums to explore.
– THE END –