General
As we know, central Vietnam is the land of rich culture, marvelous beaches, amazing landscapes and gorgeous sceneries. If you would like to have a fantastic journey from Hue to Hoi An by private car with all comfort and luxury, Premium Travel Vietnam then offer it to you. Thus, this beautiful car drive from Hue to Hoi An takes you through stunning Hai Van Pass, peaceful Oyster farm and unspoilt nature as well as amazing My Khe Beach. So, you take your chance to explore one the most beautiful drives of Vietnam. Hence, let's book Private Car Transfer Hue to Hoi An with us.
TRANSFER HUE TO HOI AN ITINERARY: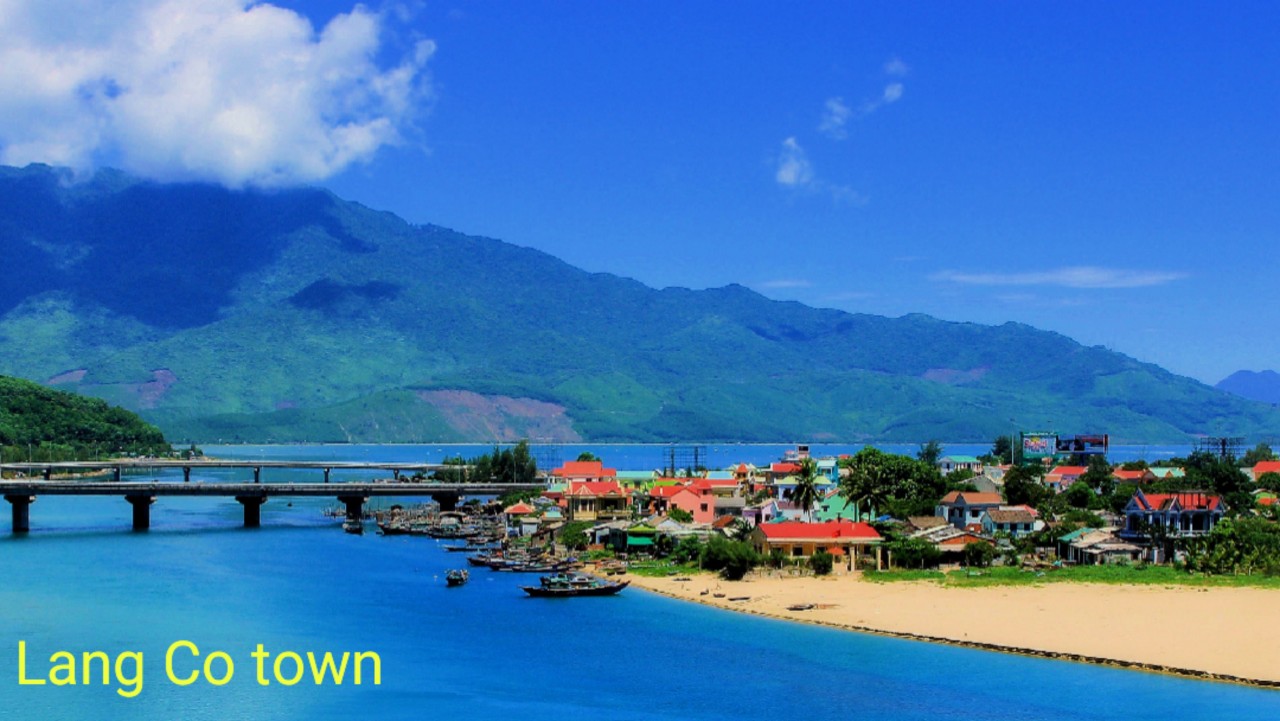 So as to begin our Private Car Transfer Hue to Hoi An, in the morning the driver will come to pick you up at the hotel in Hue and then we will be on our trip.
Thus, this drive will take you on the Highway 1A of Vietnam from Hanoi to Ho Chi Minh city. On the way, we will pass through green paddy fields of Hue. In some days, you might encounter seeing farmers working in the field. Sometimes, there are water buffaloes eating grass in the fields. Thus, it will be a great chance for you to take pictures.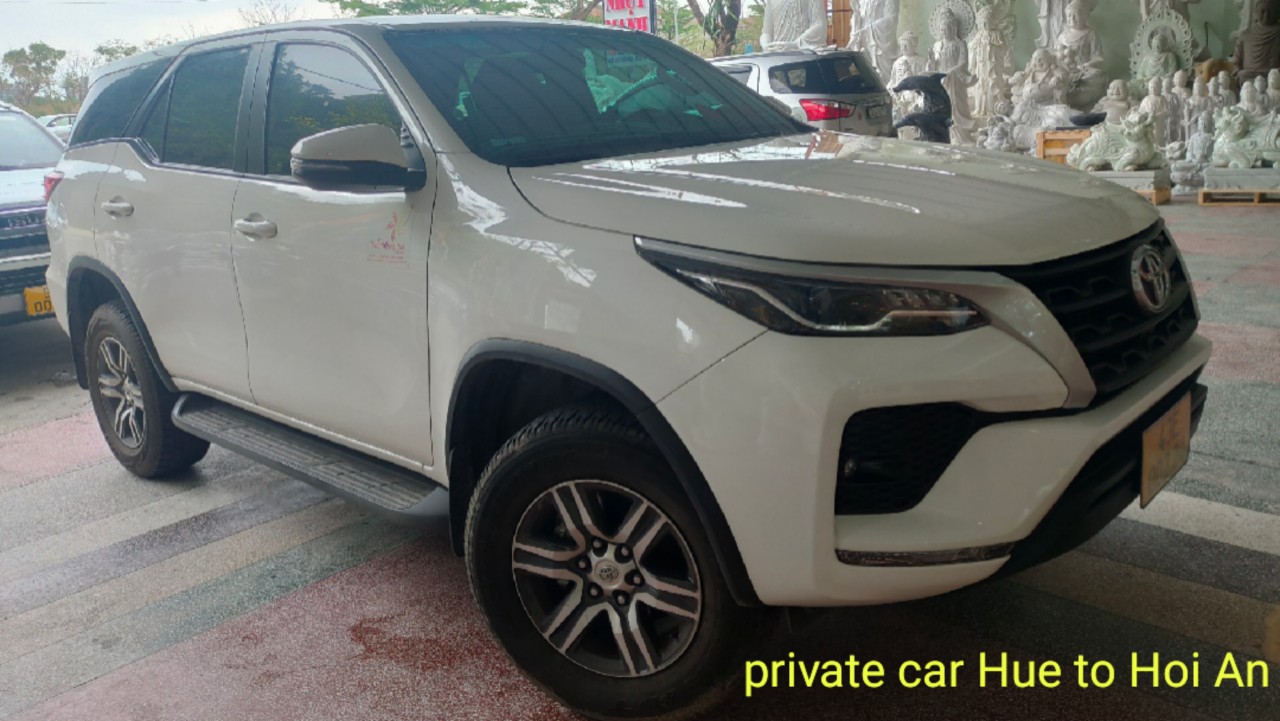 To continue our car transfer from Hue, we then pass by rustic villages of the country and you will know more about daily life of the local people. Next, our driver will drop you off at the Oyster farm in Lang Co town. From here, fantastic sceneries will appear in front of you with one side is Hai Van Pass and the oyster farm on the other. You might have a coffee break and take some just pretty photograph.
To move on our trip from Hue, we then drive up to the Pass of the Ocean Clouds (Hai Van Pass). Therefore, it is one of the most spectacular passes in Vietnam. The legend said that the pass is covered with all fog and mist during monsoon season in Vietnam. That's why it got that name.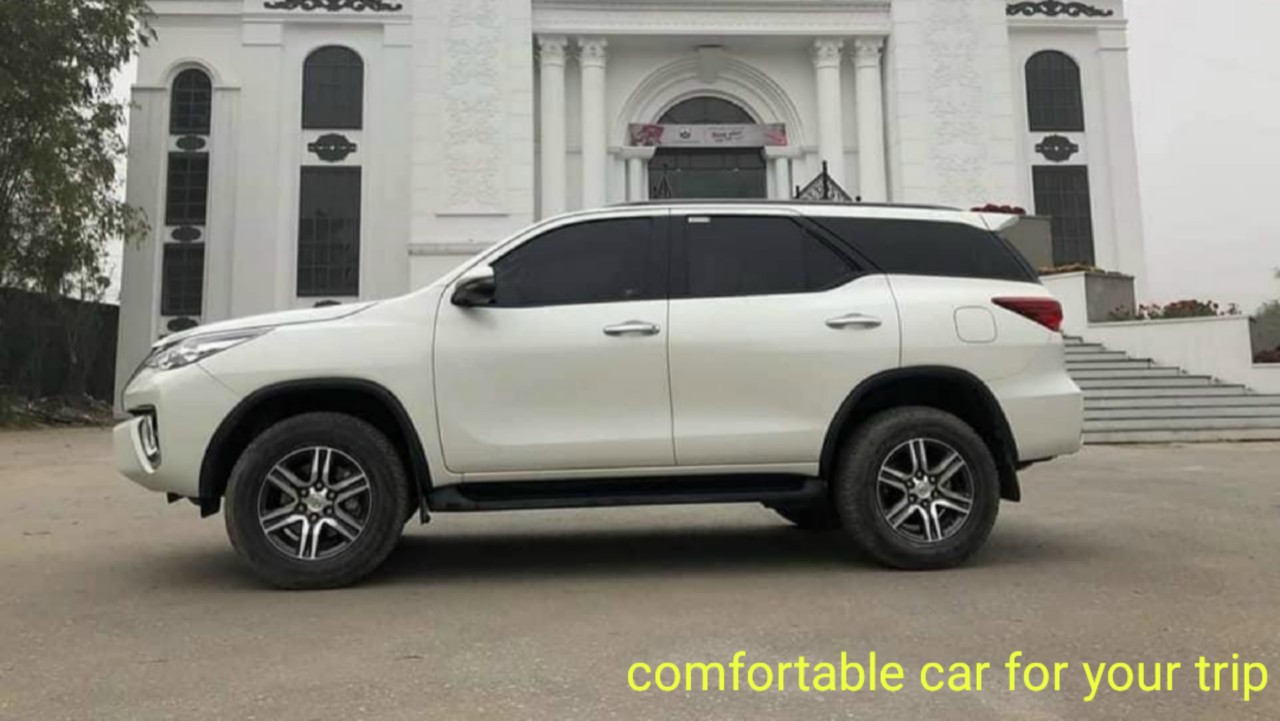 So, we drive through this stunning pass with beautiful curves. We then sop en route for you to grab some of the best pictures of Lang Co town or Da Nang Bay the other side. By the way, you can have a break to pay a visit to some brick towers built dating back to the 19th century by the Emperors. Thus, you will know more about this strategic spot in the war.
The following is to go by beautiful Da Nang city. We then make stop at My Khe Beach. It is one of the most prettiest beaches in the world. From here, if you overlook, there is a huge Kwan Yin statue (Lady Buddha) located on Son Tra Peninsula. Let's take time to photograph some of the best scenes of the area.
Later on, our driver will directly transfer you to Hoi An and drop you off at the hotel in Hoi An. So, our Private Car Transfer Hue to Hoi An is coming to an end here. We wish you had the best journey with PTV and see you soon.
HUE TO HOI AN PRIVATE CAR WITH STOPOVERS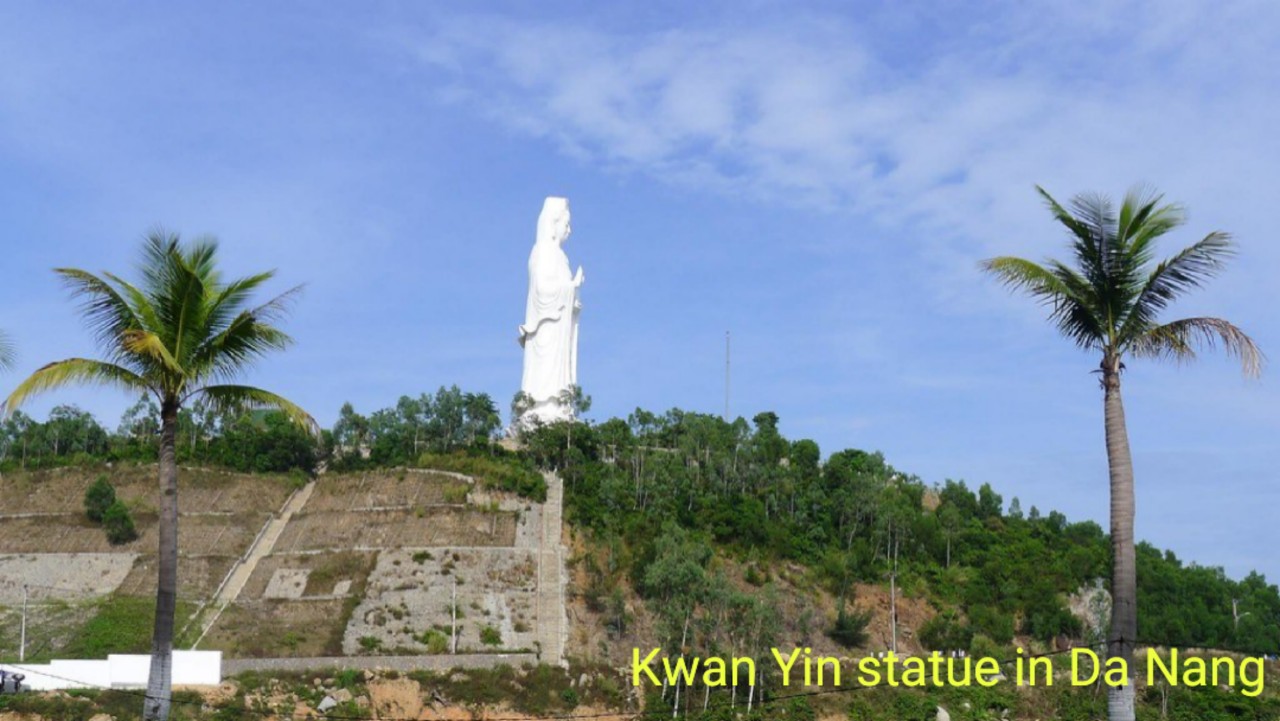 During our Private Car Transfer Hue to Hoi An, Premium Travel Vietnam provides you with some stopovers with surcharge, hereinafter as follows:
Linh Ung Pagoda:
The first stone of the Linh Ung Bai But pagoda was laid on June 19th, 2004 lunar, and the pagoda was officially inaugurated on July 30th, 2010, following 6 years of construction. Linh Ung Bai But pagoda is a work marked development footprint of Buddhism in Vietnam in the twenty-first century, as well as a meeting place for heaven and earth's precious air and people's hearts.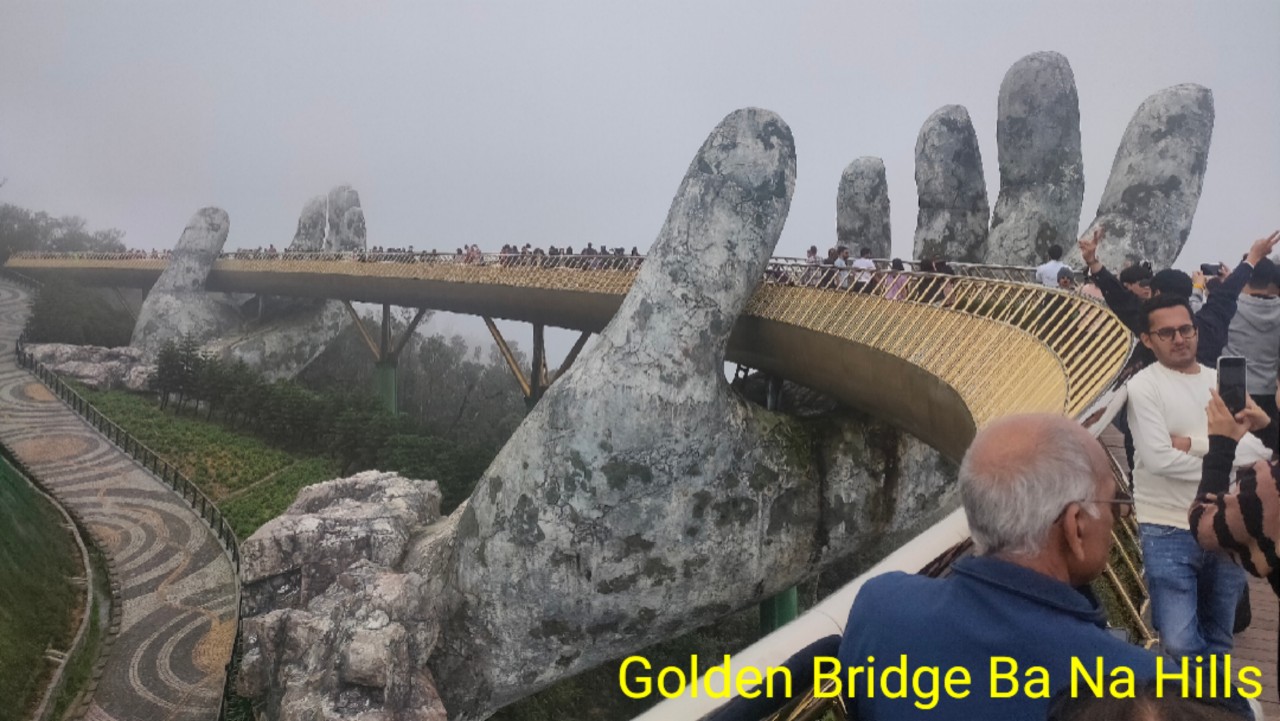 Da Nang's Golden Bridge is a fascinating and stunning tourist attraction. The splendor of this site intrigues and fascinates many guests on a Da Nang trip. Its unusual architecture is its main draw. The bridge is held in place by massive hands. Hands are gray in tone. The antique, nostalgic mood is created by moss hands, which contrast with the elegance of the bridge. Between the trees and the enormous hands, the yellow color of this bridge is more prominent and unmistakable. According to TA Landscape Architecture, the Golden Bridge's design firm, the image portrays the God of Mountain's hands supporting the communities on their way to Thien Thai Garden.
Marble Mountains:
The Marble Mountains are a group of five limestone and Marble Hills in Da Nang. It's also a popular pilgrimage destination, with peaks, caves, tunnels, and temples just waiting to be explored. Thus, Marble Mountains, which are named for the elements metal, wood, water, fire, and earth, are located about 9 kilometers south of Da Nang in a coastal area known for stone-cutting and sculpture.
WHY YOU CHOOSE OUR PRIVATE TRANSFER FROM HUE TO HOI AN?
So, if you are booking Hue to Hoi An Private Transfer with Premium Travel Vietnam, we will bring the safety, the comfort, the happiness and joy to our customers. Our driver is well trained who can speak some English to meet your requests. In addition, he can stop on the way as your request and can be your cameraman. Moreover, our car is totally new and comfortable and we will have water during our journey. So, let's book with us for the Best Private Transfer from Hue to Hoi An.
PRIVATE CAR HUE TO HOI AN PRICE?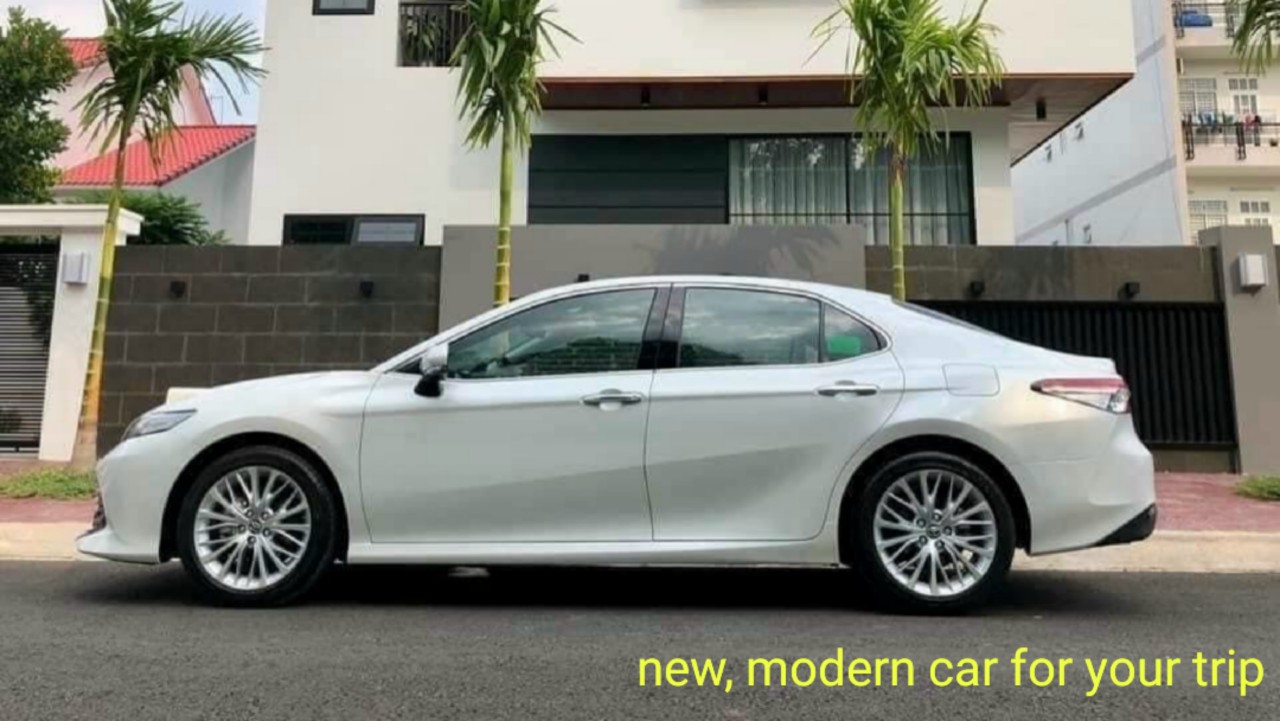 Price
So, if you want want to ask for price Private Car Hue to Hoi An, please send an email to us at premiumvietnamtravel@gmail.com, we will promptly response to you. Or contact Mr. Viet (Premium Travel Vietnam Manager) at Whatsapp at 0084 979613777. We are honored to serve you and always at your service.
Tour inclusion

Tour exclusion

– 4 – seat private car with air conditioning

– Experienced driver

– English speaking guide

– Entrance ticket

– Cold water and wet tissue

– Lunch

– Travel insurance

– Other expenses

– Soft drinks and beverages

– Tips and gratuities

Things to bring

Travel tip

-Fully charged camera; Sun cream; Climbing shoes; Caps/hats; Sun glasses; Insect spray; Shoulder covers

In months of October, November, December, January, February; it normally rains in central Vietnam, thus it might be misty and foggy on Hai Vai Pass.
Remarks
This is the transfer from Hue city only and if you want to visit some sightseeing on the way. We can customize the trip for you.
Children policy
FOC for children under 5 years old
50% charge for children from 6 to 12 years old
Full charge as adults for children over 12 years old
HOW TO BOOK HUE TRANSPORT TO HOI AN?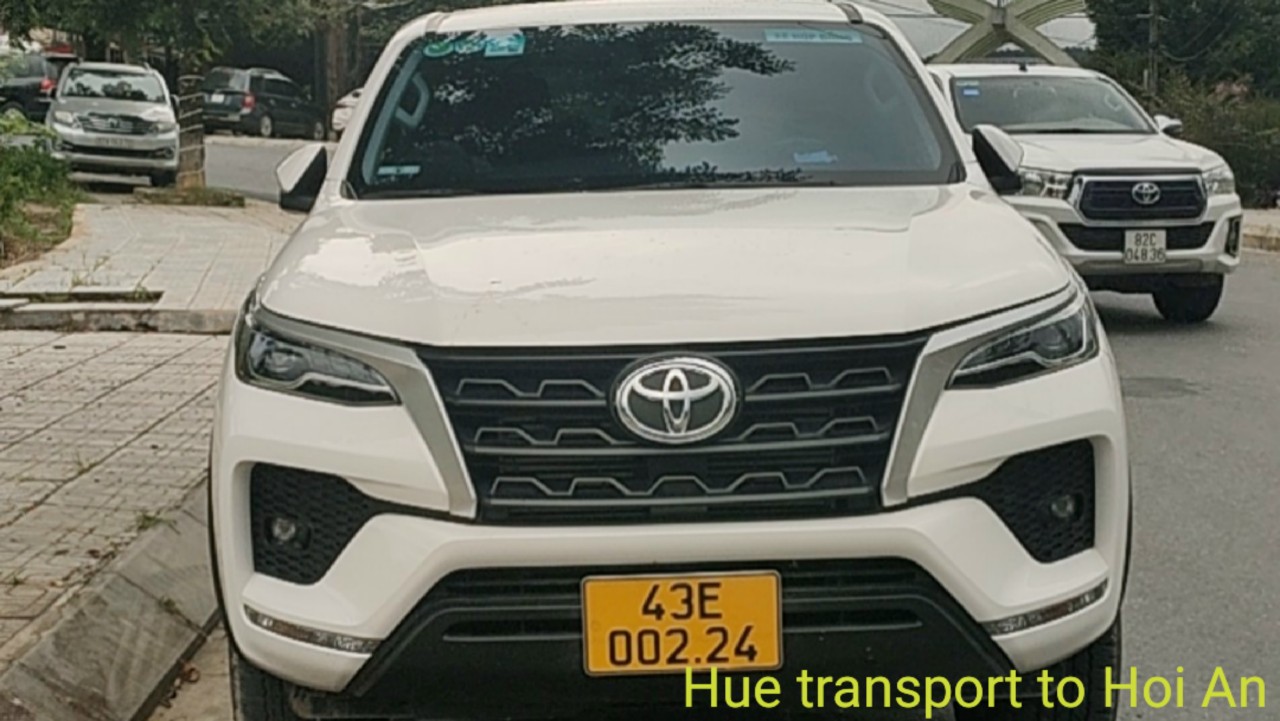 So, if you come to Hoi An or Da Nang and would like to find a professional tour operator with best services for Hue Transport to Hoi An, do not hesitate to contact us:
Website: https://premiumtravel.info/tours
Email: premiumvietnamtravel@gmail.com
Whatsapp/Viber at 0084 979613777
We highly respect your choice and make your trip a meaningful one
Copyright by Phong Nha Pioneer Travel, see the original link here
HUE HOI AN PRIVATE TRANSFER FREQUENTLY ASKED QUESTIONS (FAQs)?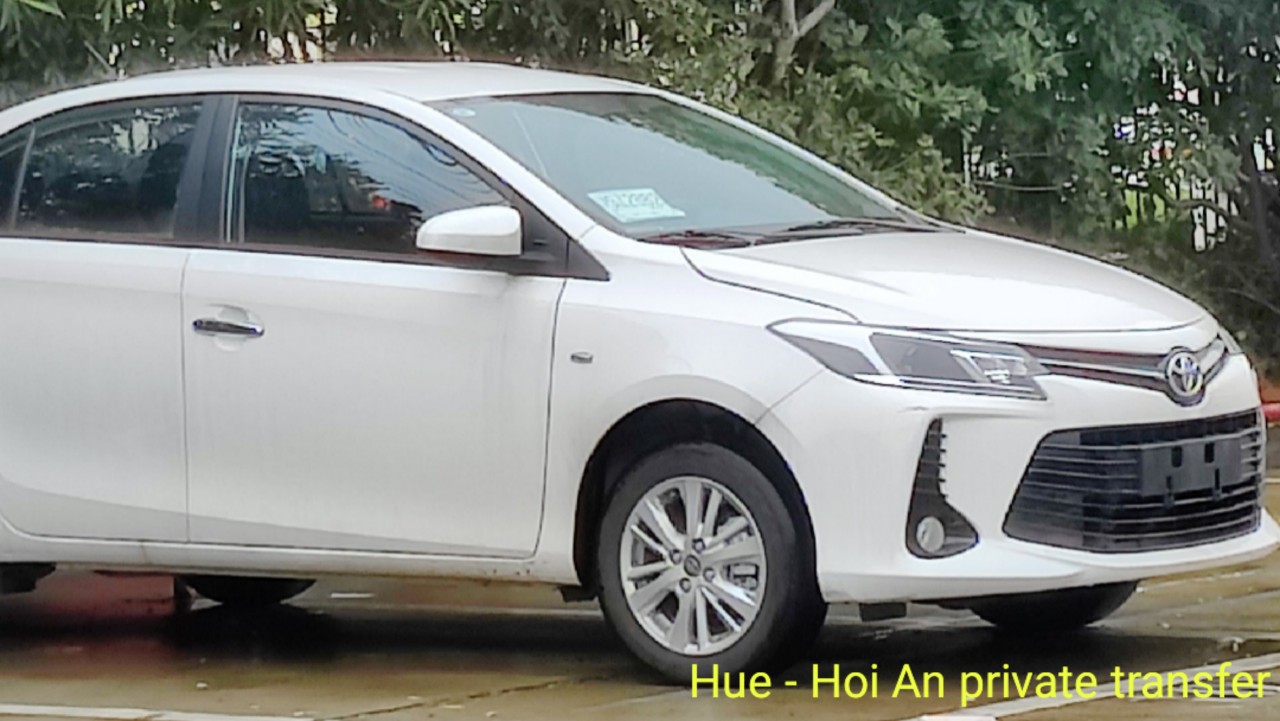 How long does it take from Hue to Hoi An?
The distance between Hue and Hoi An is about 125 kilometers. It can, however, take anywhere from three to four hours by car.
What to see between Hue and Hoi An?

Bach Ma National Park:
Bach Ma National Park is located in a mountainous location near the former North and South Vietnamese border. Bach Ma is substantially more different than the other national parks because it contains a combination of both landscapes. This location is very stunning, with waterfalls, chilly woodlands, and flowering rhododendrons.
Lap An Lagoon:
Lap An Lagoon (also known as An Cu Lagoon) is an 800-hectare brackish water lagoon in Hue, Vietnam. It is located between Hai Van Pass and Phu Gia Pass and is part of Lăng Cô Bay, Phu Loc District. Lap An lagoon, set against the gorgeous Bach Ma mountain range and overlooking the lovely Lăng Cô beach, is one of Hue's most remarkable natural vistas, often described as a site where mountain meets ocean by travelers.
Lang Co Beach:
Lang Co is a wonderful beach for relaxing, with white sand and clear, shallow waves. Looking north from Hai Van Pass, one can see rows of coconut trees and basic buildings next to a sand dune that like a visor stretching out into the sea.
Hai Van Pass: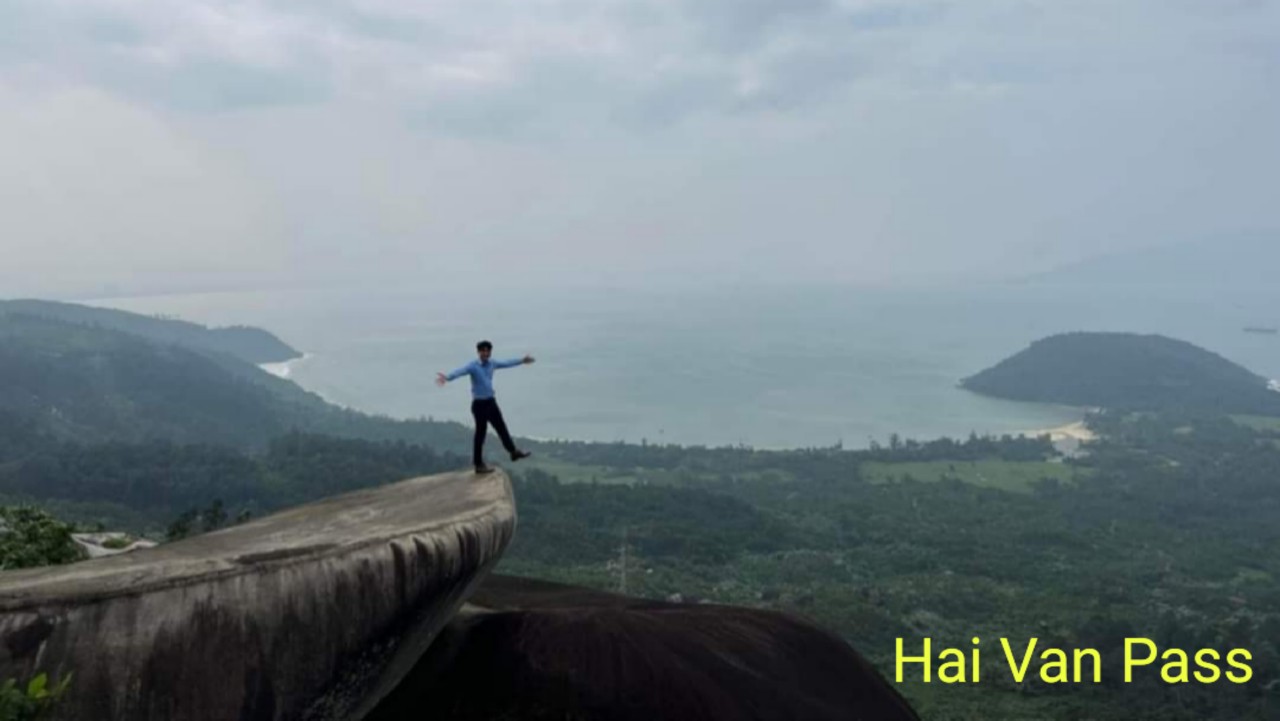 Hai Van Pass is an outstanding environment on the north-south national highway. It looms over Highway 1 on the boundary of Thua Thien-Hue Province and Danang City, like a colossal dragon. This is Vietnam's highest pass (500m above sea level). This steep pass marks the end of the Truong Son Range, which stretches all the way to the sea. Because the mountain's peak is in the clouds and its foot is close to the sea, Hai Van means "Sea Clouds."
Marble Mountains:
The Marble Mountains had long been a Buddhist pilgrimage destination, with a labyrinth of peaks, limestone caverns, and temples waiting to be discovered.
Linh Ung Pagoda:
The peninsula of Son Tra is situated in such a way that it appears to be where the sea and the mountains meet the sky. Linh Ung Pagoda (Linh Ung – Bai But) should be the top priority for travelers visiting Da Nang who are looking for a sense of peace and beautiful views from a high vantage point.
Cham Sculpture Museum:
Between the 7th and 15th centuries, the museum exhibits 297 stone and terracotta sculptures. These are magnificent works that are indicative of Cham culture. Reaching here, you can know more about Cham culture.
– THE END –