General
OVERVIEW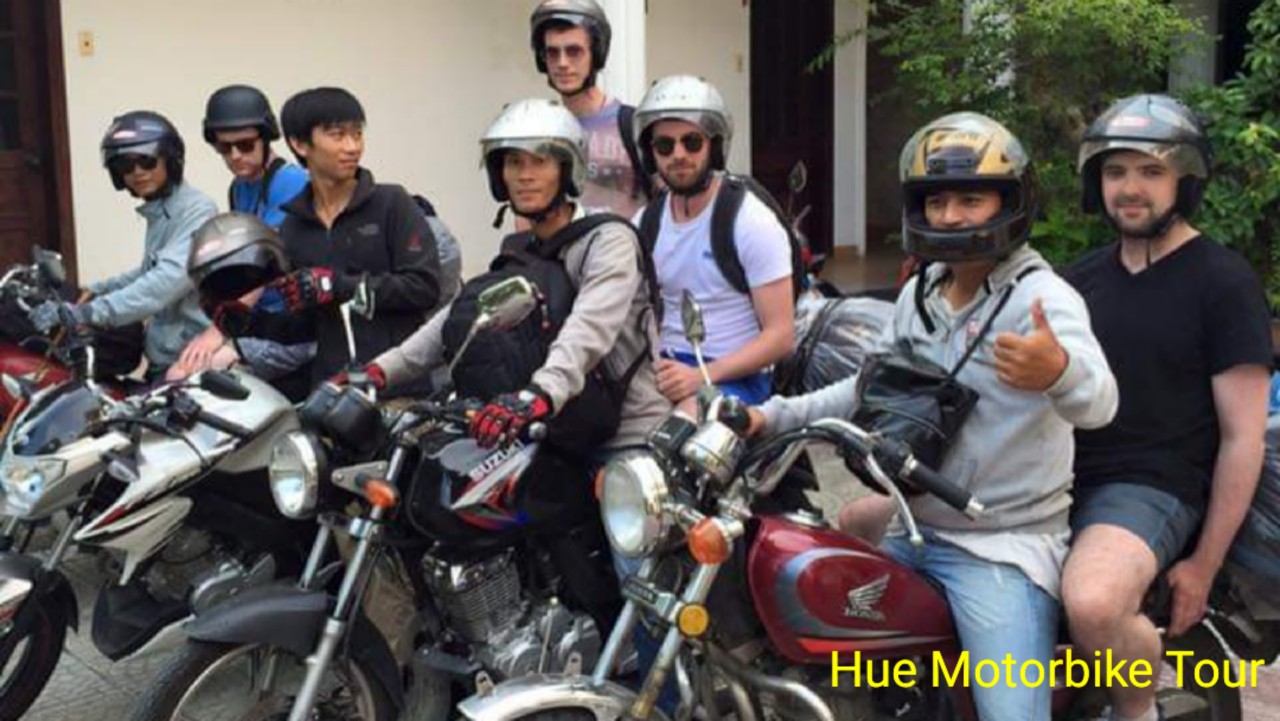 Hue Motorbike Tour takes you to visit a charming, romantic city in Vietnam. This is a city well known for all splendor retained from Nguyen times. All sightseeing of Hue Citadel, Thien Mu Pagoda, Tombs of Emperor Minh Mang, Tu Duc, Khai Dinh with timeless charm absolutely deepen in the heart of every traveler. Thus, there are many ways to explore this pretty city, of which is to go by motorbike/scooter. To help you explore Hue city by motorbike, Premium Travel Vietnam organize this tour.
HUE MOTORCYCLE TOUR PROGRAM: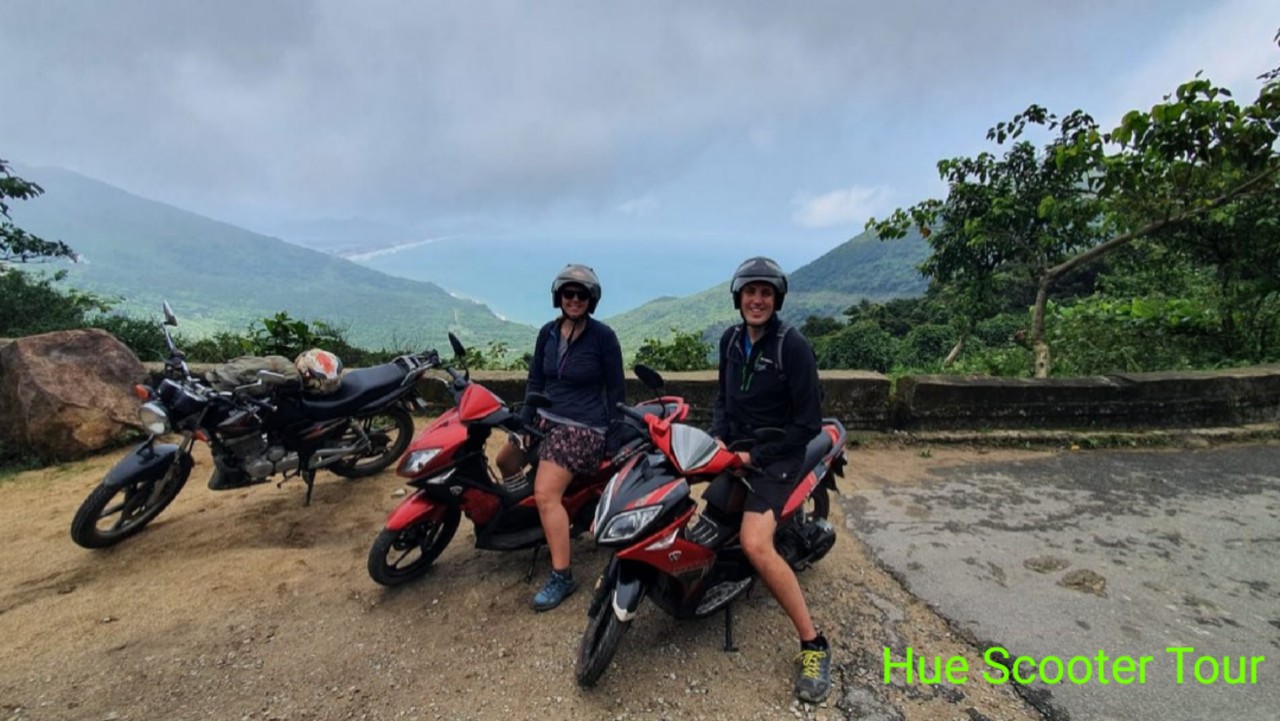 Duration: 7-8 hrs
Highlights: Buddist Pagoda, Citadel, Tombs, incense and conical hat making families
Pick up point: your hotel
Drop off point: your hotel
HUE MOTORBIKE TOUR TO CITADEL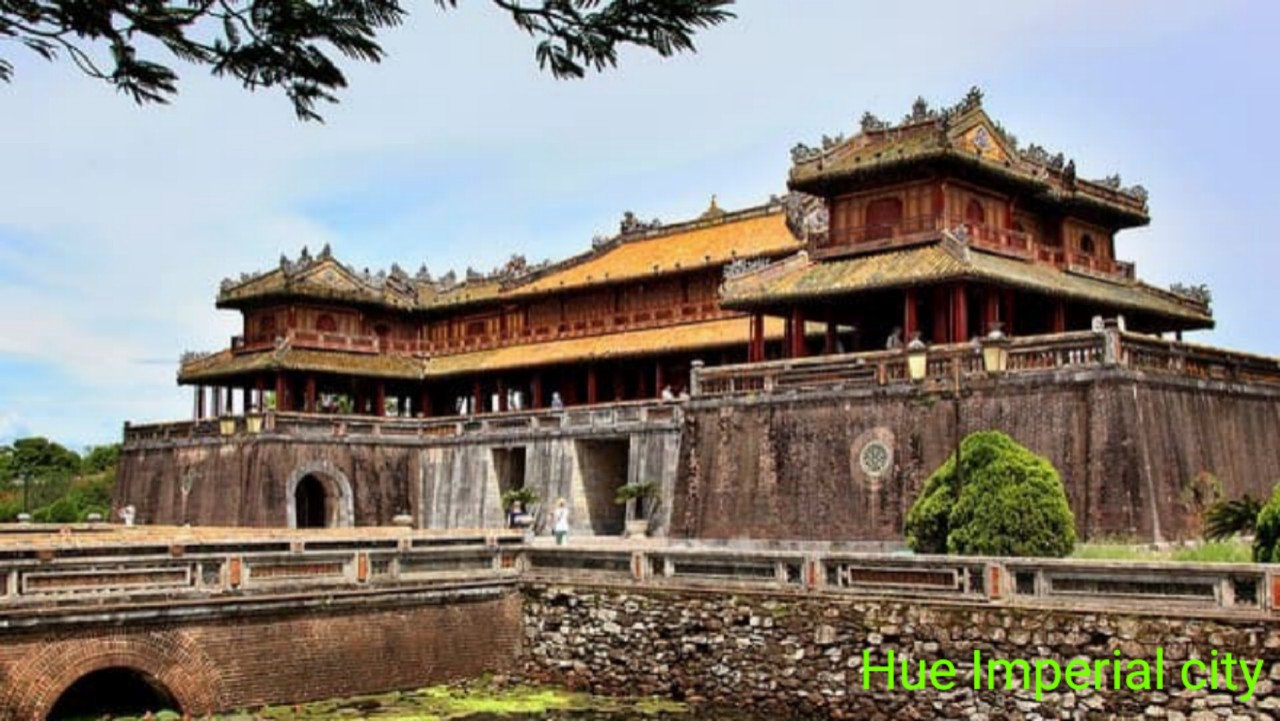 To begin our Hue City Motorbike Tour, in the morning our guide will come and collect you at the hotel in Hue and we will start our tour.
So, Hue was the ancient capital city of Vietnam from 1802 till 1945 in the Nguyen Dynasty. They had chosen Hue as the capital thanks to its strategic location and for the royal family. Thus, this last dynasty had built many ancient relics, pagodas, temples, palaces, royal tombs in such a long time. Although several buildings and temples were ruined in the war time but many of them still remain intact. In 1993, Hue Monuments Complex was listed as World Cultural Heritage of Vietnam.
Then we hop on motorbike and we are heading to Hue Citadel. We then get off and wander around to visit this mighty complex. Thus, Hue Citadel was built in 27 years and it consisted of 3 surrounding walls from outside to inside: Hue Citadel, Hue Imperial city and Hue Forbidden city. The Nguyen family had built it as home and living quarter for all family royal members and it played as a denfensive system as well. After passing through Noon Gate, we keep walking and visit Royal Theatre, Truong Sanh Palace, Mieu Temples and Forbidden city. Through story of the guide, you will know more about the former daily activities of the Emperors and his servants.
HUE MOTORBIKE TO THIEN MU PAGODA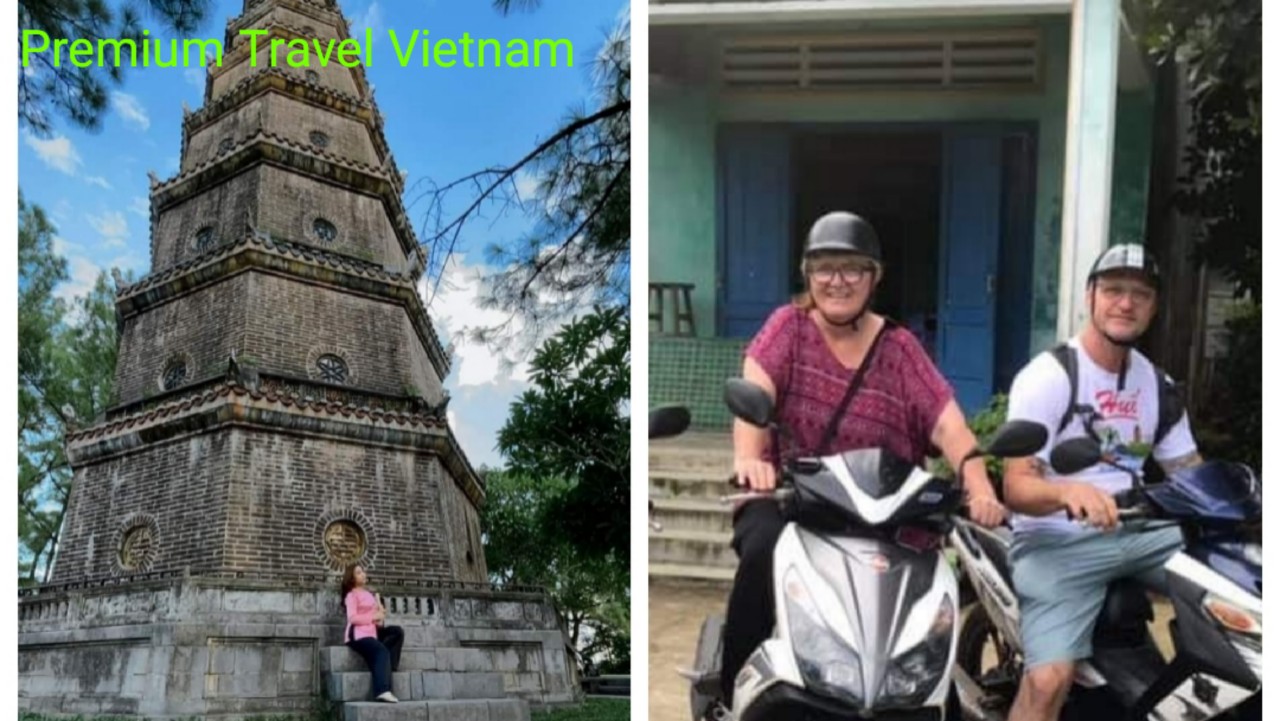 Next, our Hue Motorbike Tour is heading up to Thien Mu Pagoda (Pagoda of Heavenly Lady). As people say, this location is the most sacred place of Hue people who usually come and pray for their family. So, Thien Mu pagoda was built by Nguyen Lords in 1601 and on the hill overlooking Perfume river. In the old times, this spot was an ideal place for Nguyen Emperos who came to relax and composed some poems.
Located in front is 7-level pagoda while some pavillions on both sides carved with some ancient poems. After the triple gate, Dai Hung sanctuary appears in front where lots of people come and worship. Especially, there is the old car that former Superior Monk Thich Quang Duc used it in 1963 in an act against violation of religious freedom of former Ngo Dinh Diem president. After strolling around to grab many beautiful pictures here, we walk back to the parking lot then we will continue our Hue Motorbike Adventure to royal tombs.
HUE MOTORCYCLE TOUR TO TU DUC TOMB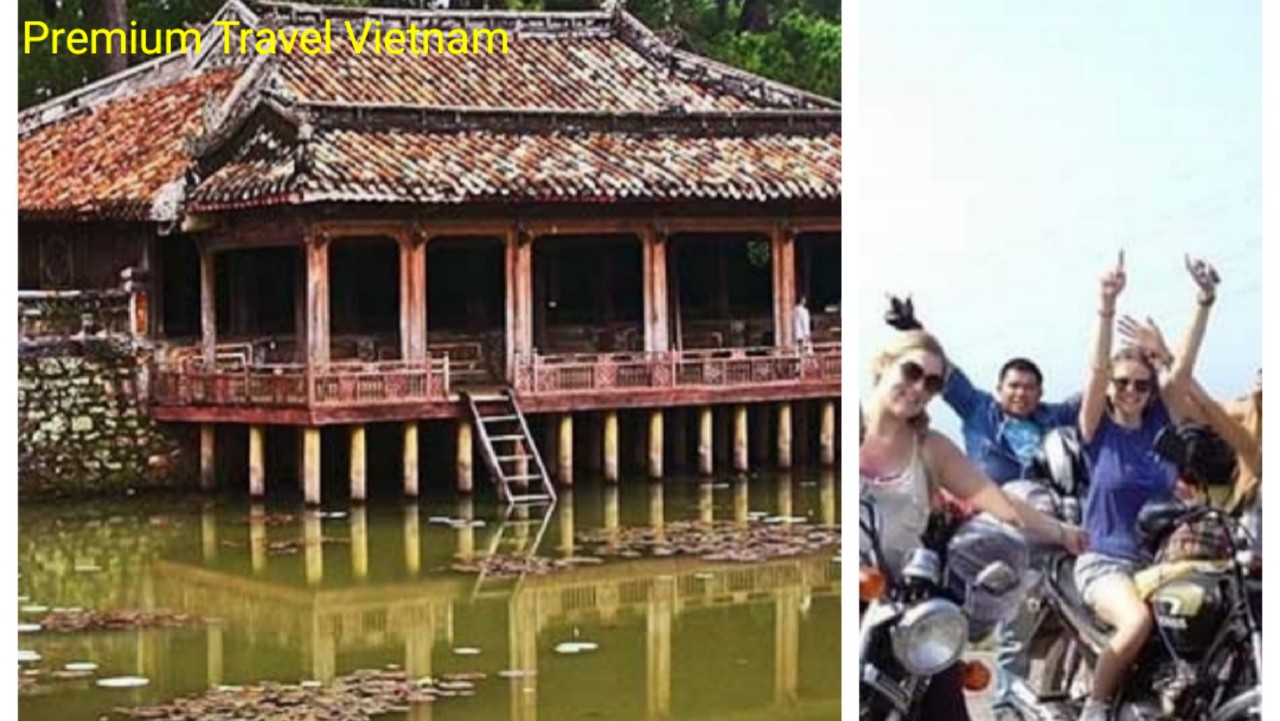 Our first sightseeing to royal tombs is Tu Duc tomb. Hence, this 12 – hectare spot attracts huge amount of tourists from all over the place due to its coolness, amazing architecture and perfect location. In the old days, Emperor Tu Duc came here many times for his entertainment, relaxation and an escape for the Emperor in the summer time in Hue. The tomb has 2 parts: the temple on one side for the worship of the Emperor and his Empress while the other side plays the role as burial place.
On arrival, we will be strolling around and visit Xung Khiem Pavillion, Luu Khiem lotus lake and Khiem Cung Ky in particular to admire the heaviest and biggest stone stele in Vietnam. Carved on it is the Emperor's Biography tells us all about the historical period of the country and his life. When we finish, we come to the back and pay respect to the Emperor at his tomb.
On the way out, we will take you to visit the local handicraft factory made by local people. This is incense and conical hat making family businesses. They have been doing this job for many years and we come to admire their skillful hands. If you want, you can seat down and demonstrate it by your self. After a short conversation with the family, we hop on our motorcycles again to head to our last sightseeing. That is Khai Dinh tomb.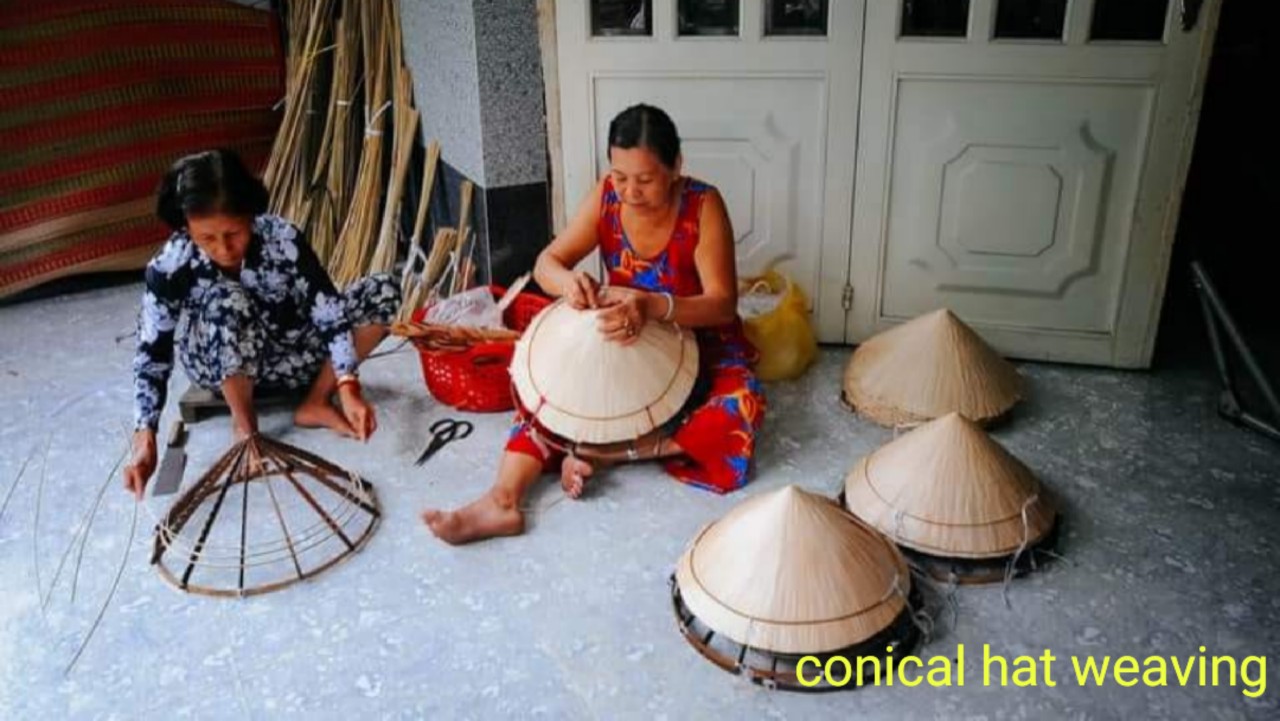 HUE SCOOTER TOUR TO KHAI DINH TOMB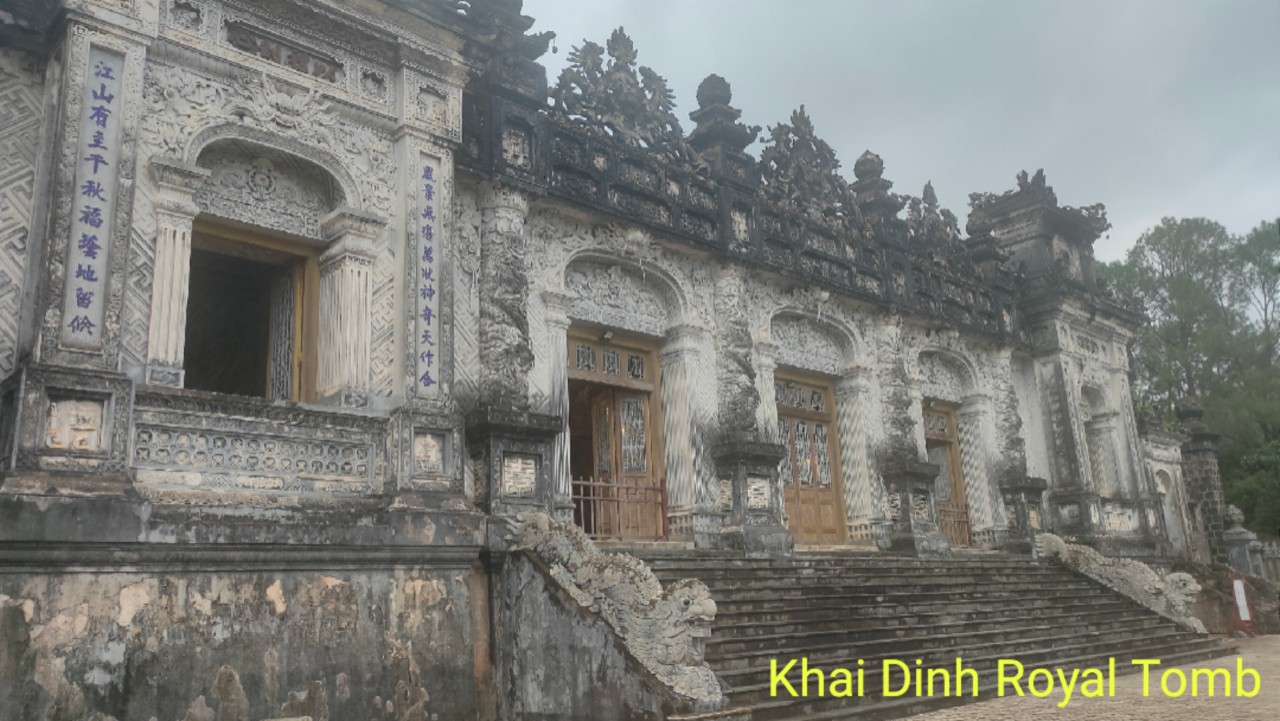 As you know, this tomb was the last one built in Nguyen Dynasty and it has a combination between European and Asian architectures. From a distance, the tomb looks like a castle in Europe while coming closer to it, you can find some Asian decorations on it such as dragons, lotus flowers, stele, Chinese writings.
So, Khai Dinh tomb was built from 1920 to 1931 and lots of efforts, money, workers spent on it to build such an amazing structure. After walking up 127 steps, we reach Khai Thanh Palace where Emperor was buried. We then walk around and visit mosaic architecture of Khai Thanh palace that features the most brilliant and beautiful part for the tomb's interior design.
Eventually, we will go back down to the parking lot. From here, our motorbikes will transfer you back to the hotel. So, our Hue Motorcycle Tour will finish here.
HOW YOU ENJOY HUE MOTORBIKE ADVENTURE?
Obviously, motorbike is the daily means of transport in Vietnam. So, you can have a cool feeling siting in the back and watch the local life of people. By the way, hopping on the back of the bike will give you more freedom and take great moments that you can not find it inside the car. Our bikers are well trained, funny and professional ones will definitely make your trip in Hue a memorable one.
SOME TIPS FOR HUE CITY TOUR BY MOTORBIKE?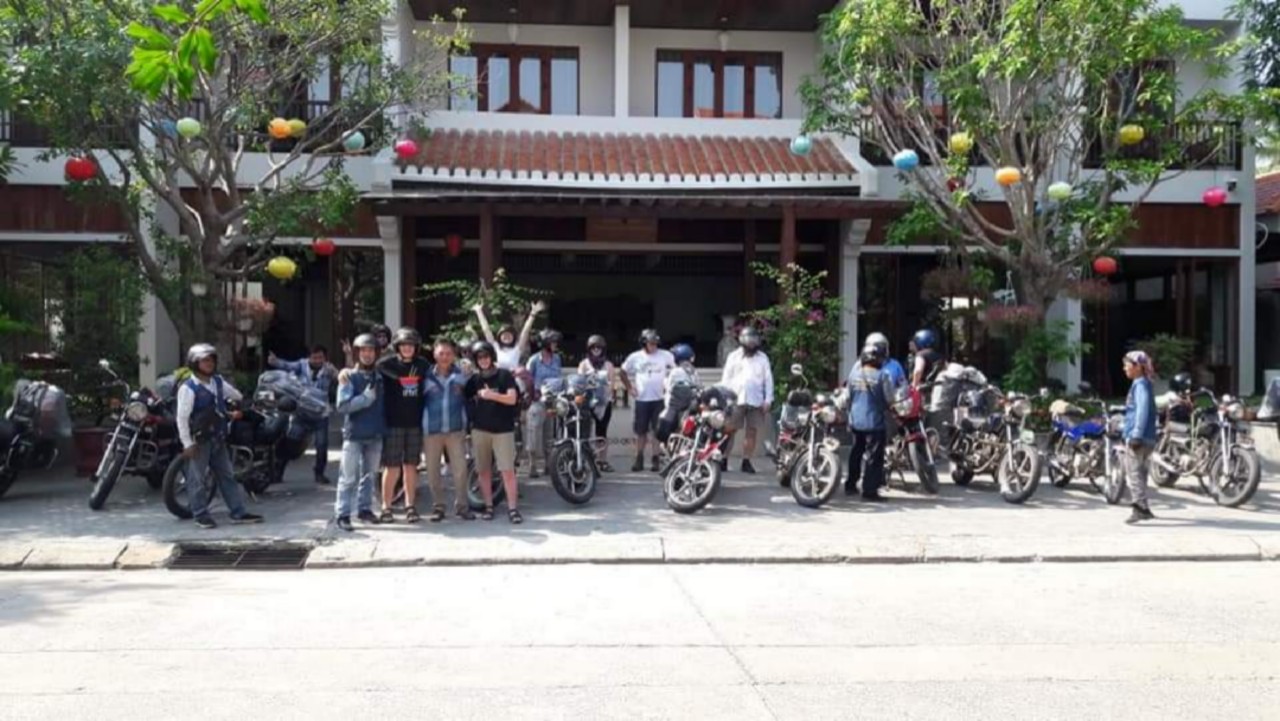 To enjoy Hue Motorbike Tour, here are some tips you can follow:
Find a reputable motorbike tour operator
For your comfort, joy and safety; let's choose a reputable tour company in Hue. Besides, you can look for a motorbike tour operator that is licensed and has good reviews from previous customers or on tripadvisor. This will ensure that you have a safe and enjoyable experience.
Dress appropriately
To follow the local culture, we require you to wear comfortable clothes that will allow you to move freely on the motorbike. Bring a light jacket or a scarf to protect yourself from the sun, wind, and dust. Most importantly, let's bring the kneel cover or shoulder cover when entering the temples, pagodas in Hue.
Follow the safety rules
In order to have the best motorbike adventure, listen carefully to the tour guide's instructions and follow the safety rules. Wear a helmet, keep your hands and feet inside the motorbike, and avoid taking photos while riding.
WHAT SHOULD YOU DO IN HUE SCOOTER TOUR?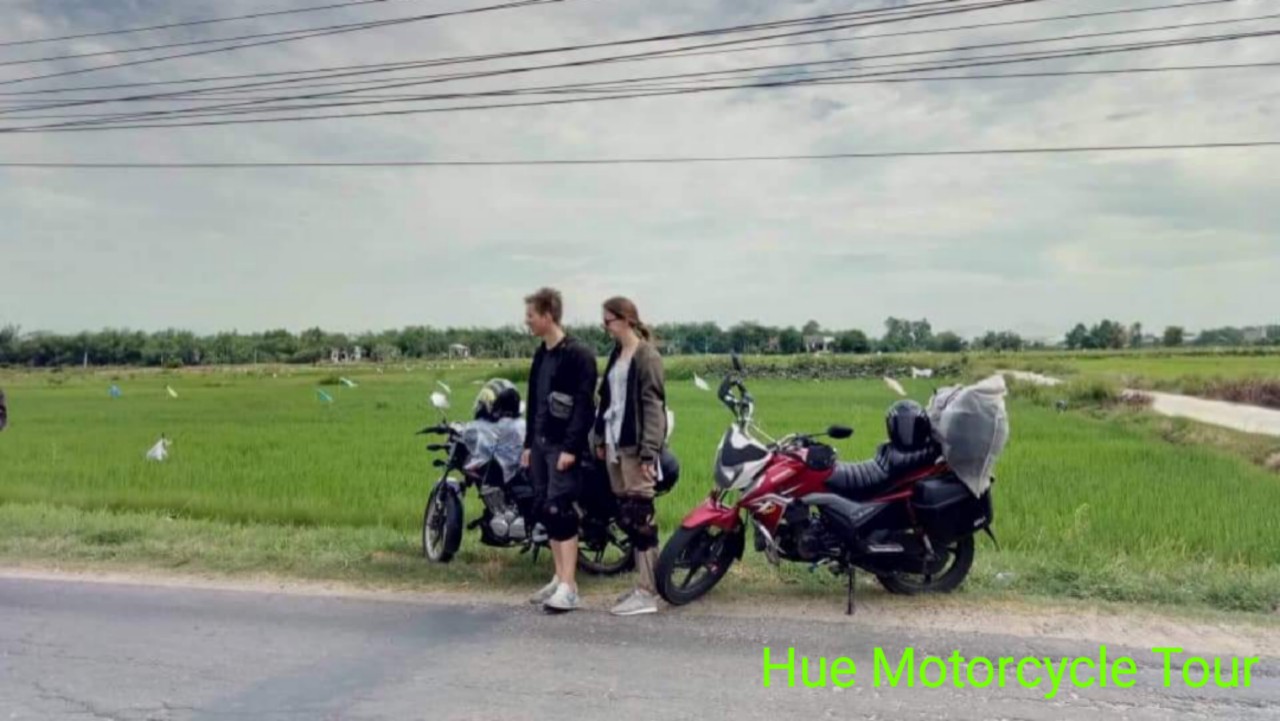 Visit Hue's Royal Tombs
Hue is the city of festival and designated a UNESCO World Heritage Site. Therefore, let's take your time to visit Hue's Royal Tombs of Gia Long, Khai Dinh, Minh Mang, Tu Duc, Thieu Tri then you can have the most enjoyable time with us.
Take in the scenery
Hue has a lot of beautiful scenery to offer, so take the time to enjoy it. For example, you can ride a bike to Hue Imperial city, or Thien Mu Pagoda or visit some of typical garden houses, or pay a visit to Ho Quyen Arena, visit some of traditional crafts of Hue people such as incense making, conical hat weaving, paper flower making and so on. Take photos, stop at scenic spots, and appreciate the local culture and lifestyle.
Try the local cuisine
As you know, Hue is famous for its street food, so make sure to try some local specialties during the tour. You can try some best Hue foods such as Hue's Beef Noodles, Hue's Pancake, Hue's Steamed Rice Flour Cakes, Hue's Flat Steam Rice Dumplings…Your guide will likely take you to some of the best local food stalls.
Have fun
Relax and enjoy the ride. The motorbike tour is a great way to experience the city and its surroundings, so make the most of it and have fun!
HUE TOUR BY MOTORBIKE Price?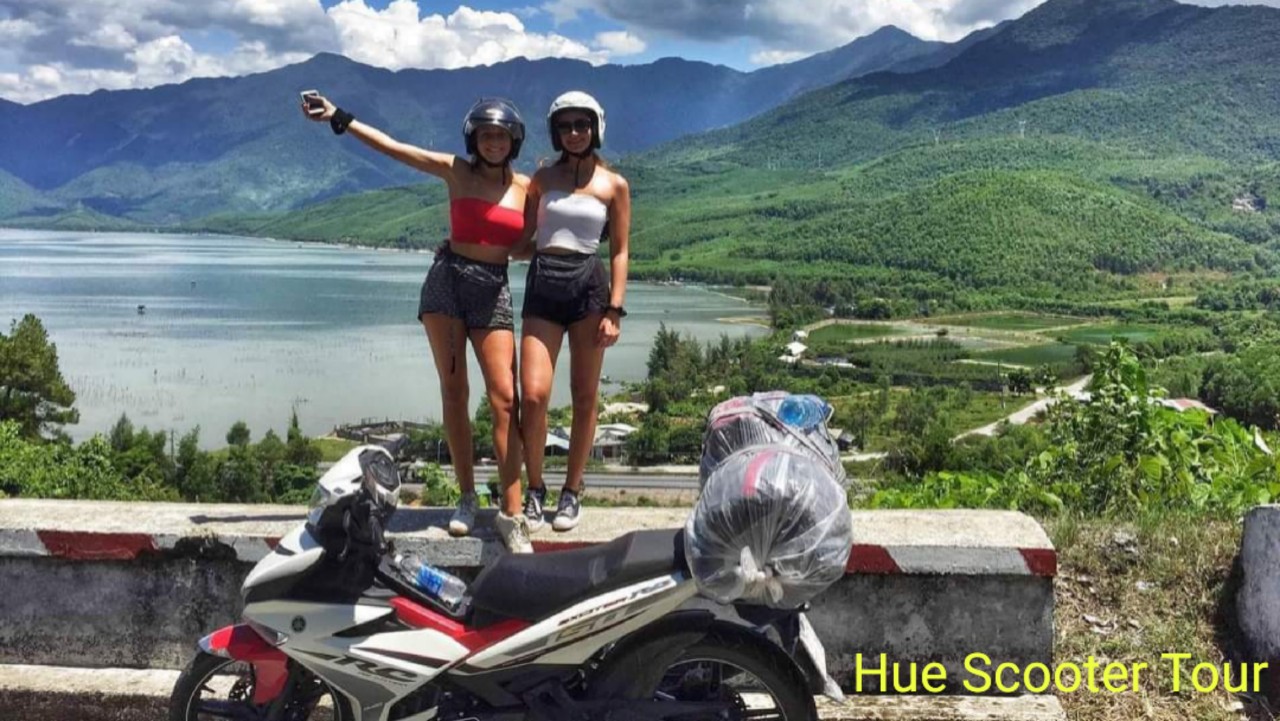 PRICE
Kindly contact us at premiumvietnamtravel@gmail.com or Whatsapp/Viber at 0084 979613777 for more information and details about Hue Tour by Motorbike. Thank you very much.
Tour inclusion

Tour exclusion

– Motorbike with standard helmets

– Experienced driver

– English speaking guide

– Entrance tickets

– Cold water and wet tissue

– Travel insurance

– Other expenses

– Soft drinks and beverages

– Tips and gratuities

Things to bring

Travel tip

-Fully charged camera; Sun cream; Climbing shoes; Caps/hats; Sun glasses; Insect spray; Shoulder covers

In months of October, November, December, January, February; it normally rains in Hue, let's bring rain coats with you. For the rest of the year, it is usually hot and humid.
Remarks
Hue Citadel and some of temples, tombs require tourists not to wear short skirts and pants when entering the ancient relics. Please wear suitable clothing or bring shoulder covers if needed.
This tour is not for old people with health problems ex high blood pressure, heart attack ect
This tour is not for children under 12 years old
Tour departs from Hue city only and is conducted in a nice sunny pleasant day. We will not organize the tour in case of bad weather.
HOW TO BOOK HUE SCOOTER TOUR?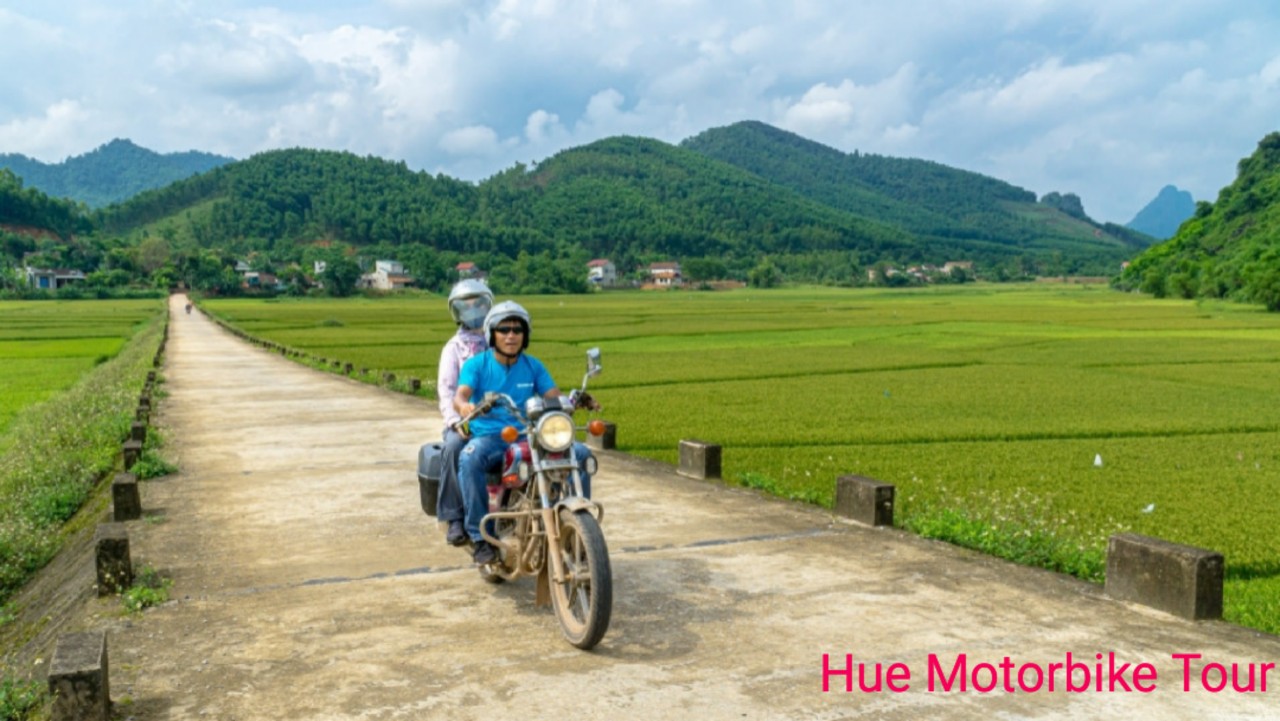 So, if you come to Hue and surrounding areas and would like to find a professional tour operator with best services for Hue Scooter Tour, do not hesitate to contact us:
Website: https://premiumtravel.info/tours
Email: premiumvietnamtravel@gmail.com
Whatsapp/Viber at 0084 979613777
We highly respect your choice and make your trip a meaningful one
Copyright by Phong Nha Pioneer Travel, see the original link here
FREQUENTLY ASKED QUESTIONS HUE MOTORBIKE TOUR FULL DAY?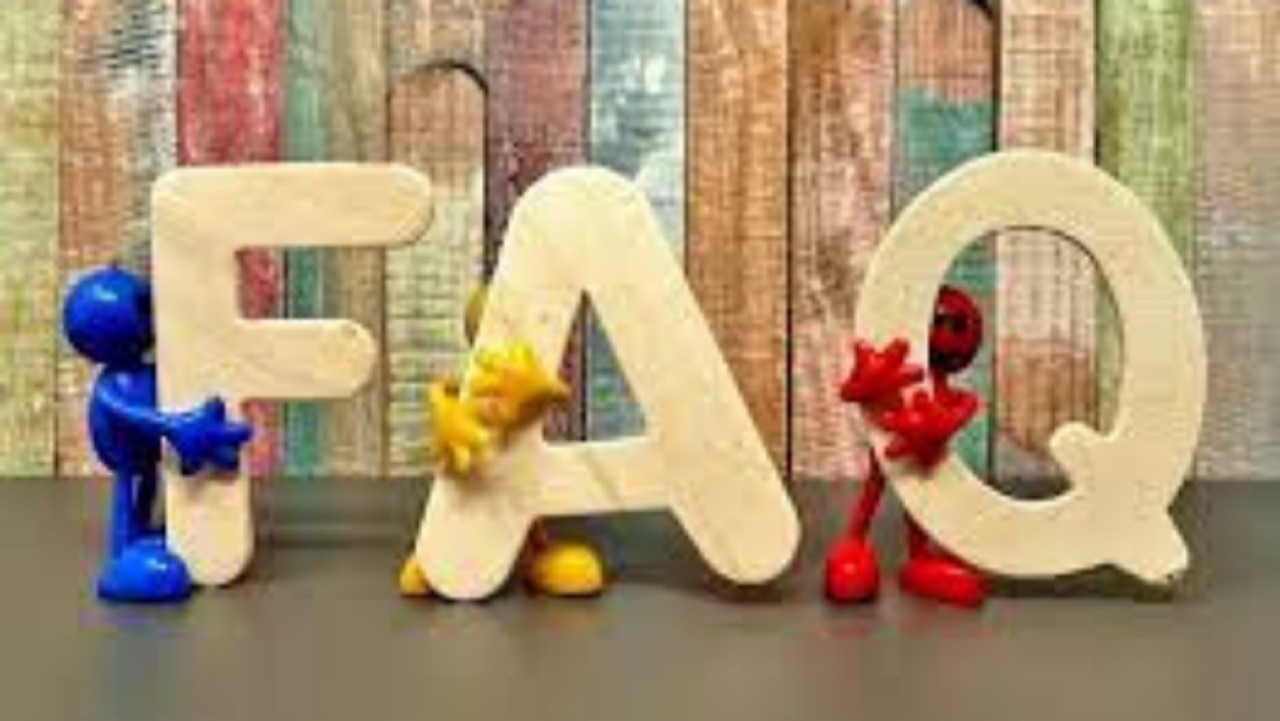 Question (Q): How long is the motorbike tour?
Answer (A):  Time relies on a variety of things. For instance, the distance that must be traveled during the day, the weather, the requirement for additional rest, photography stops. Usually, we set out half day or full day tour depending on your requirements.
Q: What do I prepare for Hue Scooter Tour?
A: To keep you safe and in good mood, please don't drink alcohol before the ride. Take some pills if you have your own health problems.
Q: What is best for Hue Motorbike Tour?
A: The best Hue Motorbike Tour is to have Hue City Tour by Scooter. Thus, you can have a full day visit with Hue's Royal Tombs, Vong Canh Hill, Thien Mu Pagoda, Hue's Garden House, some traditional villages, Thanh Toan Tiled Brigde, Ho Quyen Arena…So, you will have the best experience.
Q: Can I do motorbike tour to Elephant Spring and Hai Van Pass?
A: Yes. If you want to go out of Hue city and explore Hue's surrounding areas. Then, Elephant Springs in Phu Loc town and Hai Van Pass definitely worth a trip as you can discover more of the nature and conquer one of the amazing passes in Vietnam. The best time to come to Spring is in summer so do not forget to bring some swim suits for your convenience.
Q: When is the best time to do Hue Scooter Tour?
A: So, the most convenient time for Hue Motorcycle Tour is in Sring that lasts from January till March. At this time, the weather is not so hot and partly cloudy sometimes that is suitable for outdoor adventure like motorbike trip. However, you can do Hue Motorbike Tour in the summer but it is hot then you can bring some sun cream or wear sun glasses or wear long sleeve shirt to protect your skin.
– THE END –