General
HUE DAY TRIP FROM DA NANG OVERVIEW, THE NAME OF HUE
OVERVIEW
Generally, Hue is a small peaceful city in central Vietnam. Thus, this city is well known for its diversified cuisine and all splendor remained from Nguyen Dynasty. Nowadays, tourists come to Hue city not only enjoy marvelous sightseeing built by Nguyen Royal family but they also have an opportunity to know all about their former royal life back to the old days. Therefore, in order to provide you with Hue Day Tour from Da Nang, Premium Travel Vietnam (PTV) organize Hue Day Trip from Da Nang.
THE NAME OF HUE CITY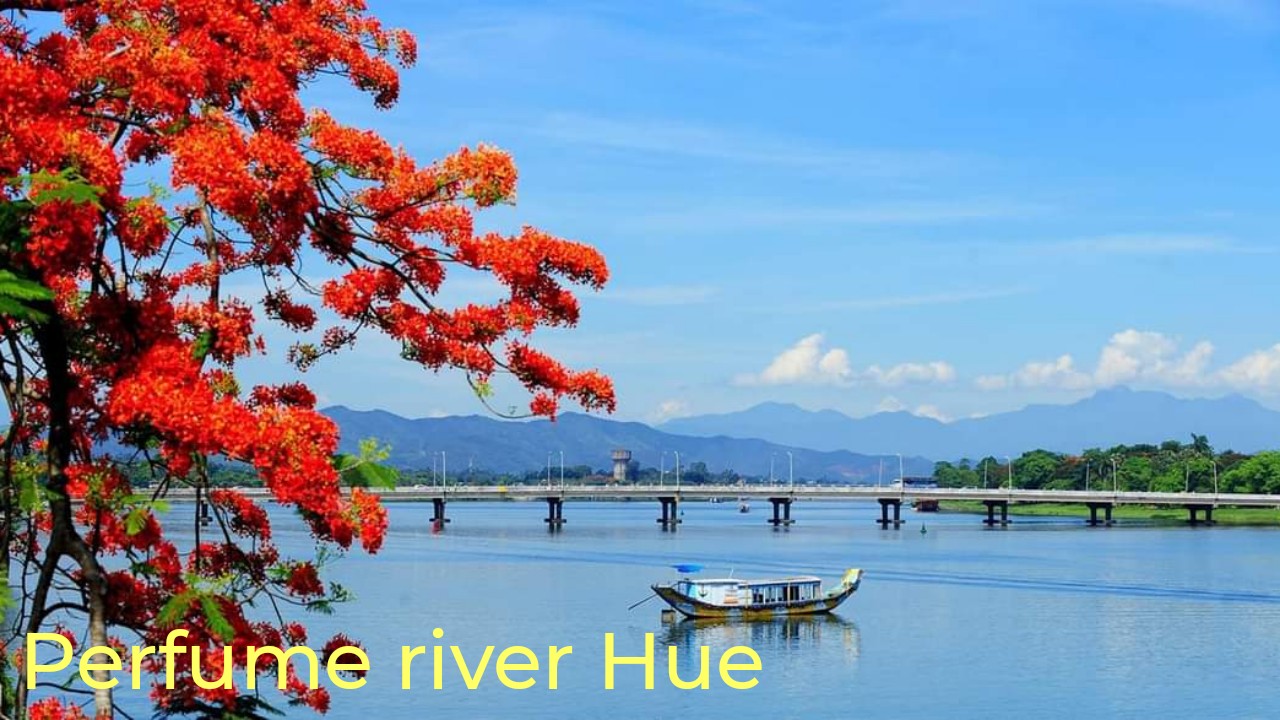 The story dated back to Tran Dynasty (1225 – 1400), in order to have a wedding gift to marry Princess Huyen Tran, Chiem King (Champa King) Che Man presented the regional land of "Ô" and "Lý" to Dai Viet (Vietnam today). Later, Tran Kings divided Vietnam into many provinces and Hue belonged to "Thuan Hoa" province. So, "Thuan Hoa" means favourable conditions but "Hoa" was the name of the first wife of Nguyen Emperor Minh Mang: Mrs Ho Thi Hoa; then later they changed the name from "Thuan Hoa" into "Thuan Hue".
Nowadays, the people just call "Hue" for short. Basically, "Hue" came from the words "Thuan Hoa" and it was the capital city of Vietnam (1802 – 1945) under Nguyen Dynasty.
DANANG TO HUE DAY TRIP HIGHLIGHTS, ITINERARY: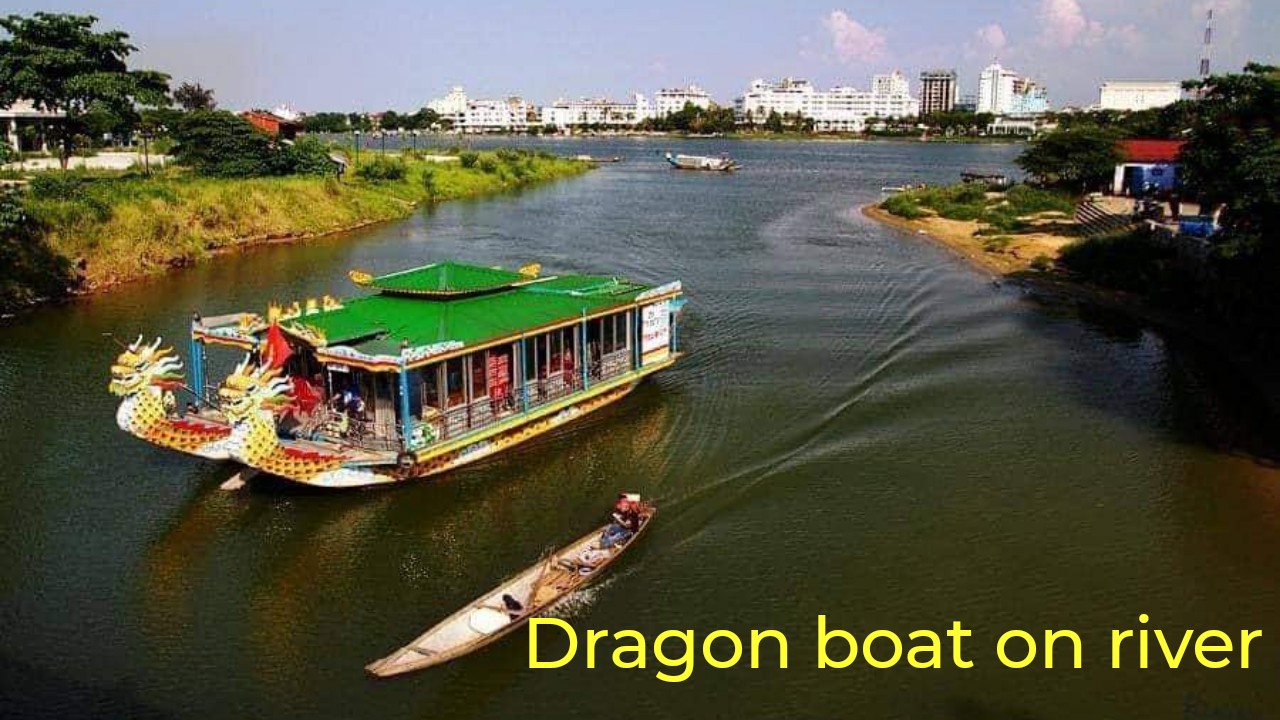 HIGHLIGHTS
Duration: full day
Highlights: Hai Van Pass – Lang Co town – royal palaces – temples – Buddist temples – tomb
Place of pick up: hotel in Da Nang
Place of drop off: same place
Route: Da Nang – Hai Van Pass – Highway 1A – Hue 
ITINERARY
To begin our Hue Day Trip from Da Nang, in the morning, the guide and the driver from Premium Travel Vietnam will come to collect you at the hotel in Da Nang and we commence Hue Day Tour from Da Nang.
Firstly, we will take coastal road in Da Nang which is very nice and lovely with all fishing boats out in the sea. And then we are heading to Hai Van Pass – the Pass of the Ocean Clouds. Hence, this pass is known as one of spectacular passes in Vietnam. On the way, we will make a stop for you to have a panoramic picture of Da Nang Bay and the region.
From far way, we can see big Monkey Mountain (Son Tra Peninsula) in the distance and just beautiful coastal beaches nearby. Next, we keep driving through winding snaking road of the pass and then another stop for us on the top where we take some photos of ancient relics and American bunkers in the war time.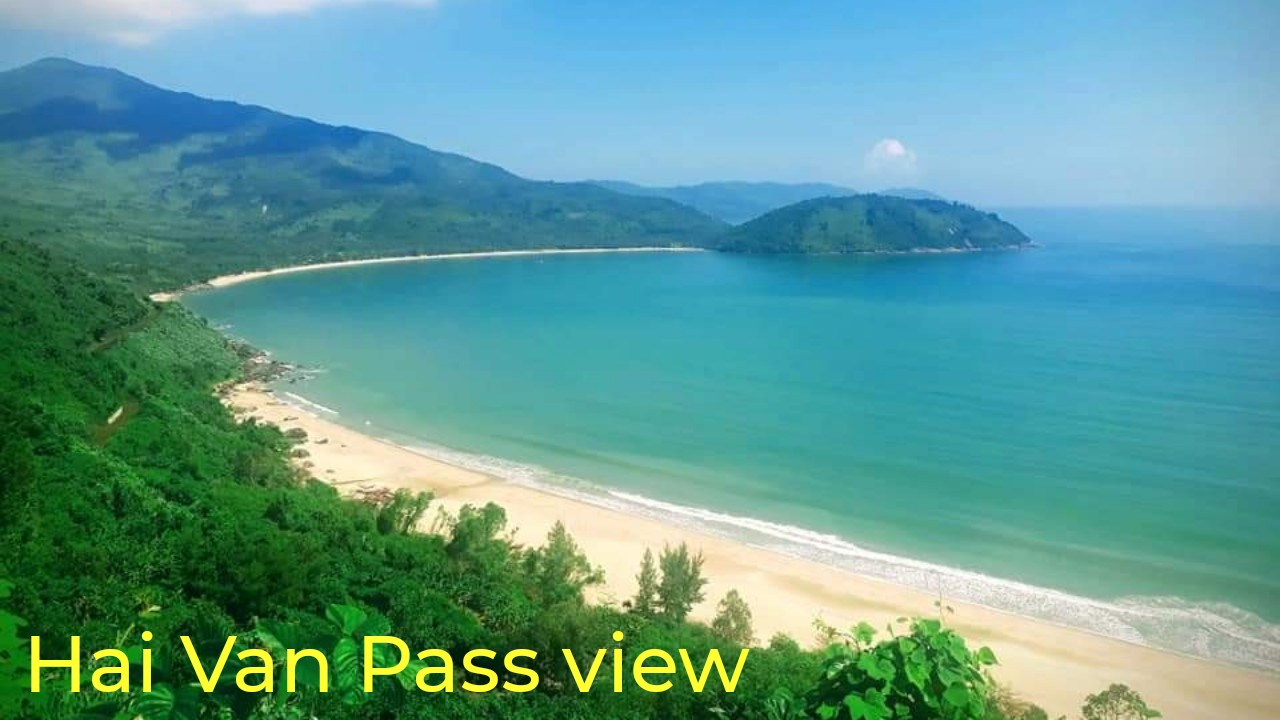 To move on our Da Nang to Hue Day Trip, we after that go down hill and stop at a place where you can have a panorama of  Lang Co beach and local fishing village. Therefore, we will enjoy our breathtaking view here. As you see, one side of Lang Co town is a white sandy beach while on the other side is an oyster farm.
Next, to continue our Hue Day Trip from Da Nang, we then pass by many towns, local villages, lagoons, green paddy fields of Hue.
On arrival in Hue city, we will first visit Hue Citadel – a fortress that Nguyen Dynasty had built for the royal family in the old times. Hence, this is a big complex with many temples, palaces dating back to the 19th century when Hue was the capital of Vietnam.
Accordingly, Hue Citadel had 3 walled cities from outside to inside: Hue Citadel, Hue Imperial and Hue Forbidden City. And this huge place became the living quarters, accommodation, royal activities for Nguyen Royal family in almost 143 years (1802 – 1945).
So, we then stroll around the site and visit Noon Gate, Thai Hoa Palace, Royal Theatre, Truong Sanh Residence and so on for you to know more of royal architecture and royal family activities. Next, we will take you to a local restaurant for you to sample some of Hue's finest food.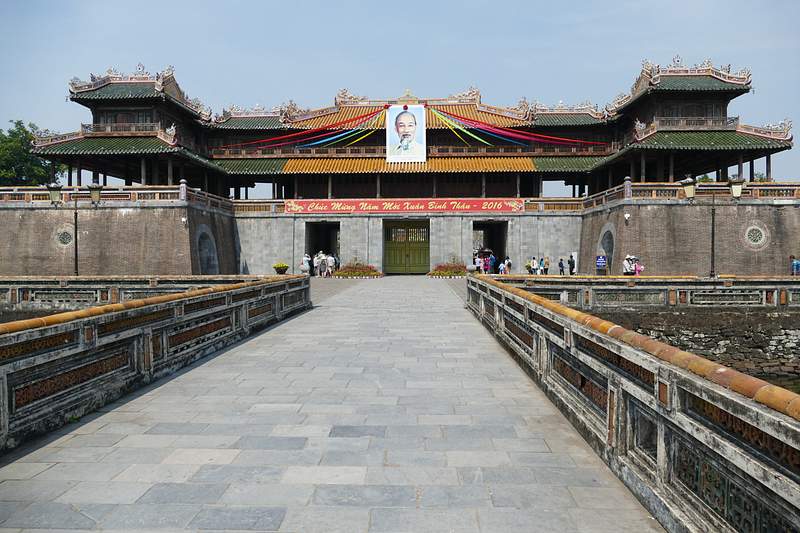 Afterward, we will proceed our Hue Day Trip from Da Nang with a visit to a typical Buddist Pagoda in Hue – Pagoda of Heavenly Lady (Thien Mu Pagoda). Therefore, this pagoda is known as unofficial symbol of Hue people.
Locating on a small hill overlooking Perfume river, this lovely Buddist Pagoda was the poetry place for Nguyen Emperors who came to relax, compose some poems and sightseeing in their spare time in the old days.
Upon reaching here, we then sightseeing 7 – floor tower in front of the pagoda will all small pavilions on both sides. And there is Dai Hung Sanctuary in the main part of the complex where lots of people come to pray. In addition, there is the old car that took Superior monk Thich Quang Duc to his self-immolation in Saigon in 1963 that you can visit in the back of this complex.
Finally, to end our Hue Day Trip from Da Nang, we then take you to pay a visit to a very typical royal tomb of Hue – Tu Duc Tomb. Thus, this place is very large with all temples, buildings, pavilions, lakes that strongly follow Feng Sui concept from Oriental philosophy.
As you know, the tomb of Tu Duc was built from 1864 to 1867 and it is known as a must-see spot when you are coming to Hue. The tomb has 2 separate parts: temple and burial and it is really romantic with all little lakes, trees and lotus flowers. In the old days, it became the perfect spot for the Emperor Tu Duc who came to entertain, relax and enjoy his pleasure by himself after many hard – working days.
Arriving in the tomb, we then wander around and visit this beautiful complex and find out how the Emperor lived and his royal life was going on back to the old days. Through the trip, we will admire the talent of skillful artisans in building such a fantastic spot.
As soon as we finish, our driver and tour guide will transfer you back to Da Nang city. Then, our Da Nang to Hue Day Trip will come to an end here. Premium Travel Vietnam wish you had the best time with us.
WHY DO YOU ENJOY HUE DAY TOUR FROM DA NANG?
Firstly, joining with Premium Travel Vietnam in this Hue Day Tourfrom Da Nang, we will help you out explore the most beautiful, romantic city of central Vietnam – Hue. Hence, this is a very lovely green city that used to be the capital of Vietnam and for the royal family who lived here such a long time. Next, we will visit all legacy of royal family that Nguyen Dynasty built in its glorious time. Finally, you can taste some of Hue's royal food in a local restaurant and you will know more about diversification of Vietnamese cuisine.
HUE DAY TRIP FROM DA NANG Price, Tour Inclusion and Tour Exclusion?
PRICE
Kindly email us at premiumvietnamtravel@gmail.com or whatsapp Mr. Viet at 0084 979613777 (Travel Manager) for more details about the price for Hue Full Day Tour from Da Nang and assistance about this Hue Day Trip from Da Nang.
TOUR INCLUSION
New air con private vehicle
Professional English speaking guide
Experienced driver
All entrance tickets
Water and tissues
TOUR EXCLUSION
Travel insurance
Tips and gratuities
Personal expenses
Other not mentioned in the tour program
THINGS TO BRING AND TRAVEL GUIDE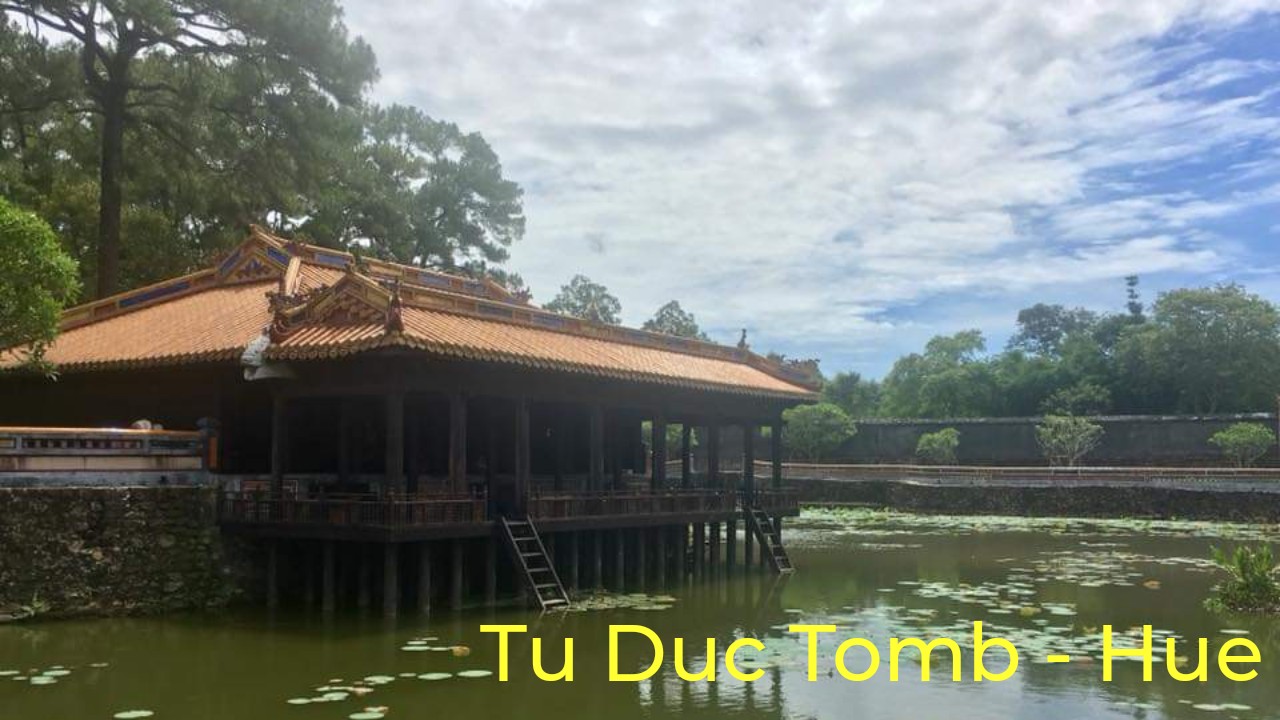 THINGS TO BRING
Fully charged camera, Sun cream, Climbing shoes, Caps/hats, Sun glasses, Insect spray, Shoulder covers
TRAVEL GUIDE
In months of October, November, December, January, February; it normally rains in Hue. So, let's bring rain coats with you. For the rest of the year, it is usually hot and humid.
HOW TO BOOK HUE FULL DAY TOUR FROM DA NANG?
So, if you come to Hoi An or Da Nang and would like to find a professional travel agent with best services for Hue Full Day Tour from Da Nang, do not hesitate to contact us:
Website: https://premiumtravel.info/tours
Email: premiumvietnamtravel@gmail.com
Whatsapp/Viber at 0084 979613777
We highly respect your choice and make your trip a meaningful one
Copyright by Phong Nha Pioneer Travel, see the original link here
HUE LOCAL FOODS RECOMMENDATION FOR YOUR TOUR
Hue Beef Noodle Soup (Bun Bo Hue): Hue beef noodle soup include thick rice vermicelli and numerous toppings in a thick broth
Hue Lemongrass Skewers (Nem Lui Hue): Nem lui is a local famous dish made with lemongrass stalks that are wrapped around marinated meat (typically pork or beef) and barbecued over charcoal, usually dim in peanut sauce.
Steamed Rice Cakes (Banh Beo): for the ultimate blend of flavor and texture, Banh Beo has its top with silky mung bean, prawn floss, fried pig fat, and a drizzle of scallion oil.
Vietnamese Crepe (Banh Khoai): is a popular street snack in Vietnam, a bright yellow crispy crepe filled with shrimp, pork and vegetables.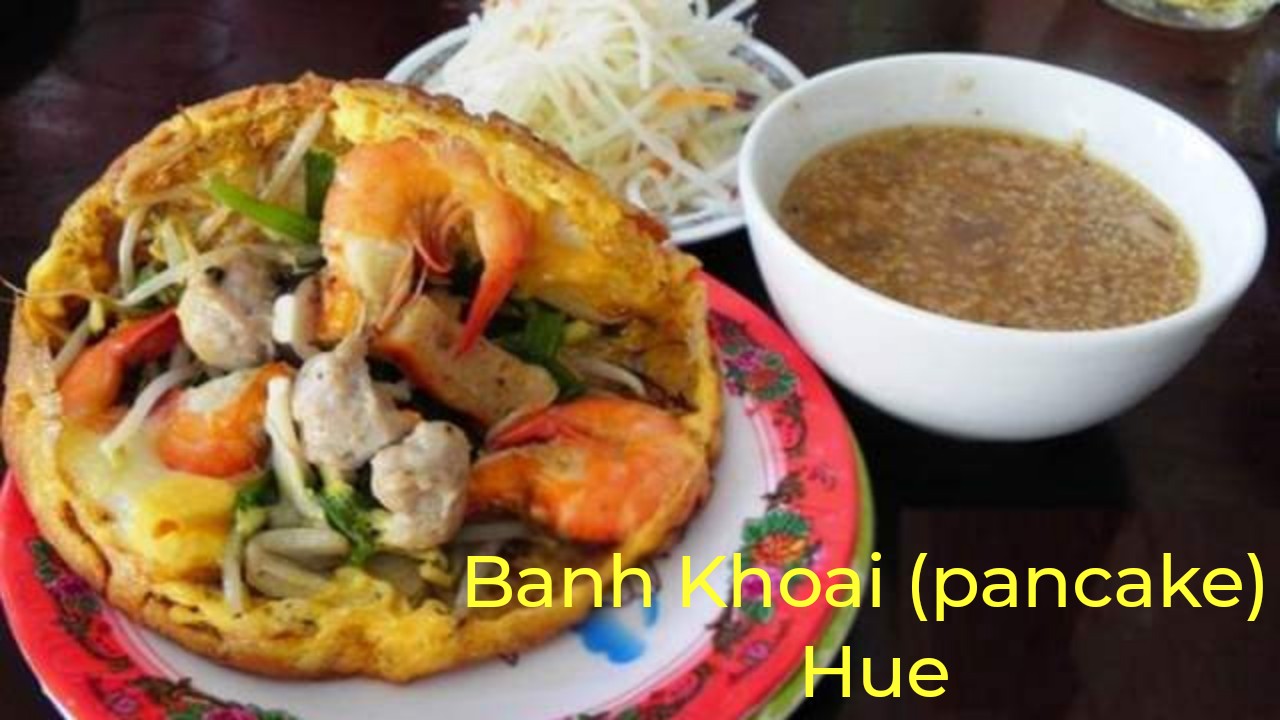 Tapioca Dumplings (Banh Loc Goi): the pork-and-shrimp-filled dumplings are wrapped in a small piece of banana leaf and steamed in huge batches, with a sweet chili dipping sauce on the side.
Vermicelli Noodles With Grilled Pork (Bun Thit Nuong): is a delectable dish in Vietnam made with grilled pork, noodles, vegetables, and fish sauce all mixed together.
Fried Sticky Rice Dumplings (Banh It Ram): on top, there's a steamed sticky rice dumpling (bánh it), and on the bottom, there's a fried sticky rice pancake (bánh ram).
Hue Fig Salad (Va Tron Hue): includes boiling figs, sliced carrots, mushrooms, and onions, along with either shrimp or shredded pork, were traditionally a delicacy reserved for Hue's monarchy.
Lotus Seeds Sweet Soup (Che Hat Sen): a sweet desert very typical for local Hue people, especially in a hot weather.
– THE END –