General
HOI AN MOTORCYCLE TOUR OVERVIEW:
Generally, Hoi An is a charming, romantic city in Vietnam. This is a city well known for all timeless charm retained from merchants when Hoi an was a burstling trading port. All houses, temples, assembly halls, bridges, ancient wells with rustic charm absolutely deepen in the heart of every traveler. Thus, there are many ways to explore this amazing city, of which is to go by motorbike/scooter. In order to give a different way of exploring Hoi An, Premium Travel Vietnam (PTV) organise Hoi An Motorbike Tour.
HOI AN SCOOTER TOUR PROGRAM:
Joining the tour, in the morning the tour guide of PTV will come to collect you at the hotel and we commence our trip. Hence, we will be on a small lane of village in Hoi An and heading to Tra Que Vegetables Village. This is a lovely green hamlet lying on the side of Tra Que river. In the old times, Tra Que Village was established for the demand of having fresh herbs providing for the city citizents. Today, it is a must see tourist attraction in Hoi An as lots of tourists come to learn how to be a truly Vietnamses farmer.
So, upon reaching the site, the guide then shows you around this area and you can see how the lovely and fresh all the herbs are. Thus, they grow all kinds of vegetables such as spinach, coriander, lemongrass, egg plant, bok choi, cabbage, sweet potatoes, peanuts…So, you can take some of picturesque pictures. Besides, you can learn how to hoe the soil, plant the herbs and water the garden by yourself to have a depth of Vietnamese farming.
Moving on the tour, we then follow the village lanes passing through rice paddy fields, duck farms,fish farms. We are sure you will have such greatest moments of taking photos of countryside in Hoi An.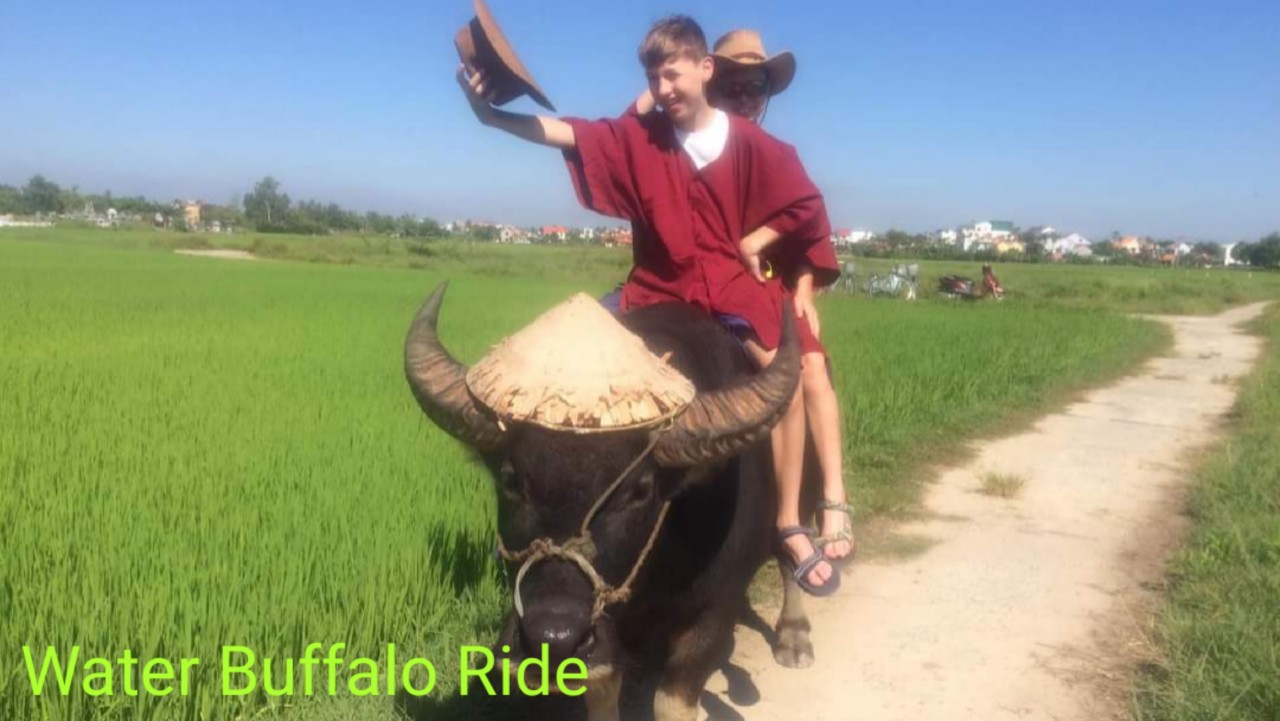 And our next stop is to go to 7 ha Bay Mau Water Coconut Palm Forest. Hence, this is an exciting atmosphere as you see tourist boats running up and down the river. This is also a revolutionary base for soldiers in the war. Especially, you will witness how the local people row their basket boats and spin their boat in the water with big smiles. As you want, you can hire a coracle boat to go deep inside the forest, learn how they do some fishing activites.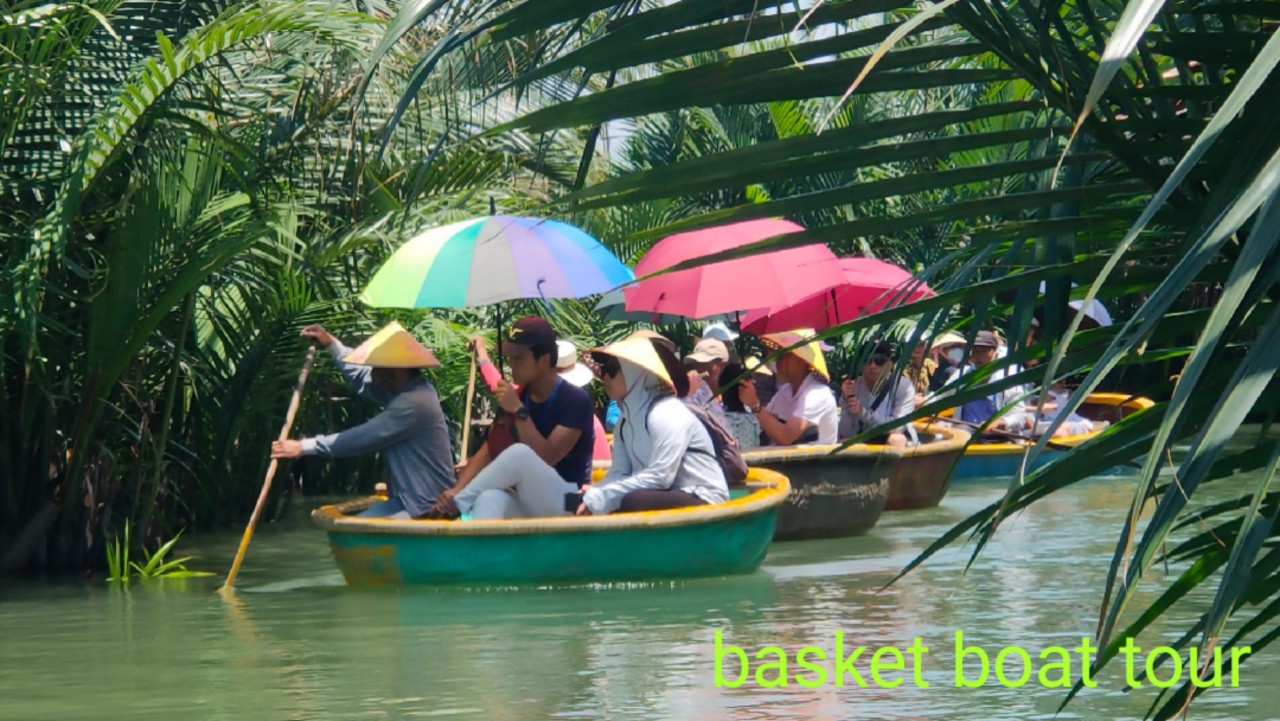 To continue our Hoi An Scooter Tour, we are then heading to Cam Kim Islet near Hoi An center. Across the iron bridge to reach the other side of Hoi An gives you a brilliant chance to get in touch with daily life of the local people. These are  untouched sceneries, unspoilt nature and smiling faces of the people.
As we come over here, our first visit is a rice noodle making family business. Thus, it is a long running business family handed down from generation to generation. Sitting in a while, you will listen to the story of family telling you their daily life. After that, you go inside and watch how rice noodle is made: from grainding rice flower to putting the rice mixture on silk cloth, heating up water by the husk, then put it on a bamboo frame. All steps are so interesting. As you want, you can have a seat and give it a try.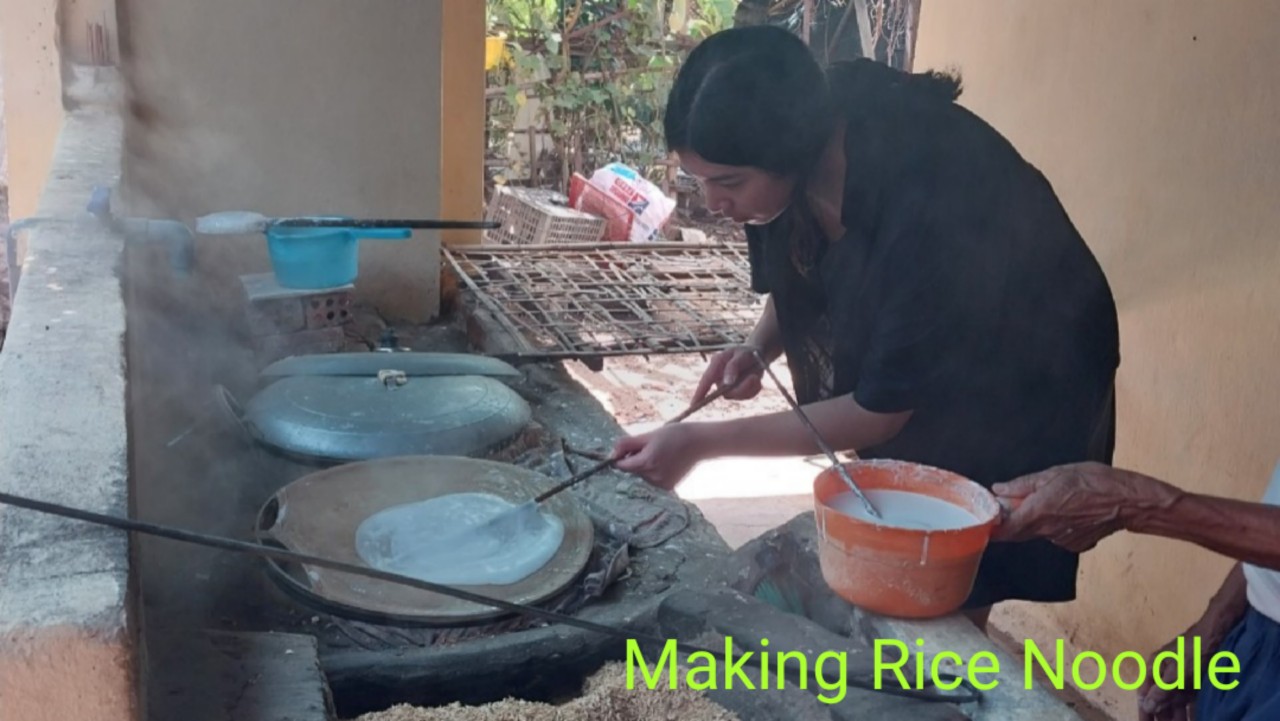 Continuing our Hoi An Motorcycle Tour, our guide and drivers will lead you to a carpentry village. This is a shipyard factory as well. You will find out how the fishing boat is made and how the artisans skillfully carve all the wooden furniture. By the way, it is a good chance for you to see how they inlay with mother of pearl. Talking to them, you will see how hard the work is and how they preserve the traditional job passed on them from their forefathers.
Next, we are off to a basket boat family. As we reach here, you will respect how a 90-year-old man who makes the boat by his own. The so-called basket boat is popular in every waterway town of Vietnam. We usually use it with the fishing boat when we go out to the sea. And as the tourism develop, we now use this boat for a funny ride for tourist in Cam Thanh Village.
Coming to this family business, you will know how he makes this special boat and then teach you how to do it on a request. Later on, you can take some pictures with him.
The next part of our Private Scooter Tour in Hoi An is to come to a place where can learn how to release the fishing net in the water. First, you will sit on a wooden hut, then releasing the fishing net in the water. Then you will wait in a while before riding a boat to open the net bottom. Luckily, you can have some majarra or gey mullet of your harvesting. You will definitely have some big fun with fishermen here.
To end our Motorbike Tour in Hoi An, we the head up to a mattress weaving family business. On arrival, you will sit down and watch them making such colourful mattresses. On your request, you can sit with them and they instruct you how to select the color of threads then weaving them to stick them together.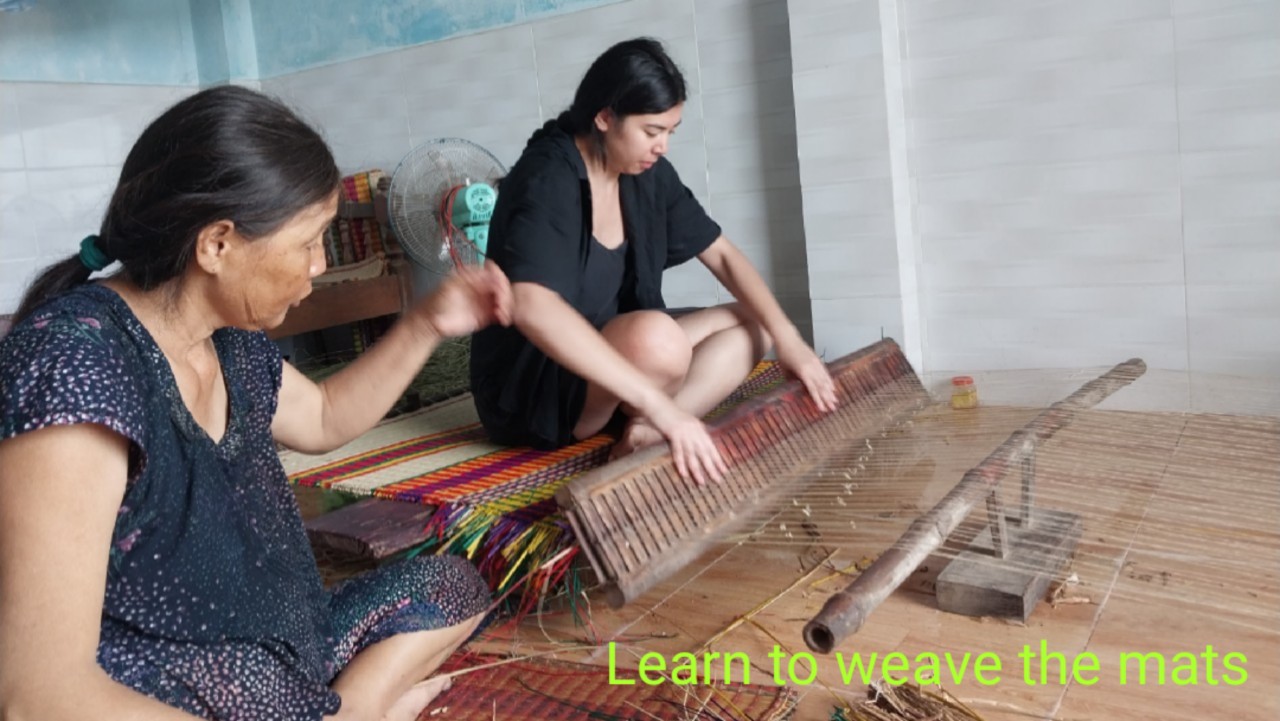 Finally, we then head our motorbikes back to Hoi An. And our Hoi An Motorbike Tour will come to an end here. We wish you had the greatest time with PTV in this trip.
HOW YOU ENJOY HOI AN MOTORBIKE TOUR WITH US?
HOI AN MOTORBIKE TOUR PRICE, TOUR INCLUSION, TOUR EXCLUSION, THINGS TO BRING, TRAVEL GUIDE?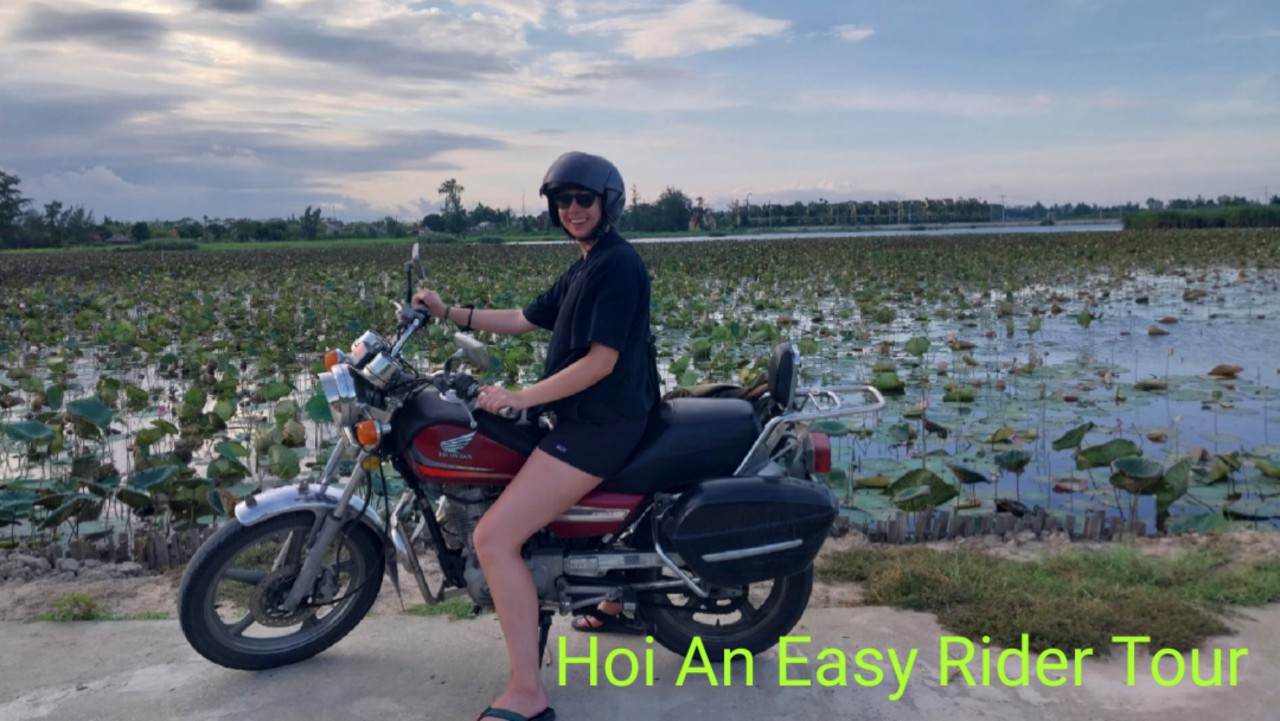 PRICE
Please send an email to us at premiumvietnamtravel@gmail.com, we will promptly response to you. Or contact us at Whatsapp at 0084 979613777. We are honored to serve you.
TOUR INCLUSION
– Regular Motorbike with gears and helmets
– Experienced driver
– English speaking guide
– Entrance tickets
– Cold water and wet tissue
TOUR EXCLUSION
– Travel insurance
– Other expenses
– Soft drinks and beverages
– Tips and gratuities
THINGS TO BRING
-Fully charged camera
– Sun cream
– Walking shoes
– Caps/hats
– Sun glasses
– Insect spray
TRAVEL GUIDE
In months of October, November, December, January, February; it normally rains in Hoi An, let's bring rain coats with you. For the rest of the year, it is usually hot and humid.
HOW TO BOOK HOI AN EASY RIDER TOUR?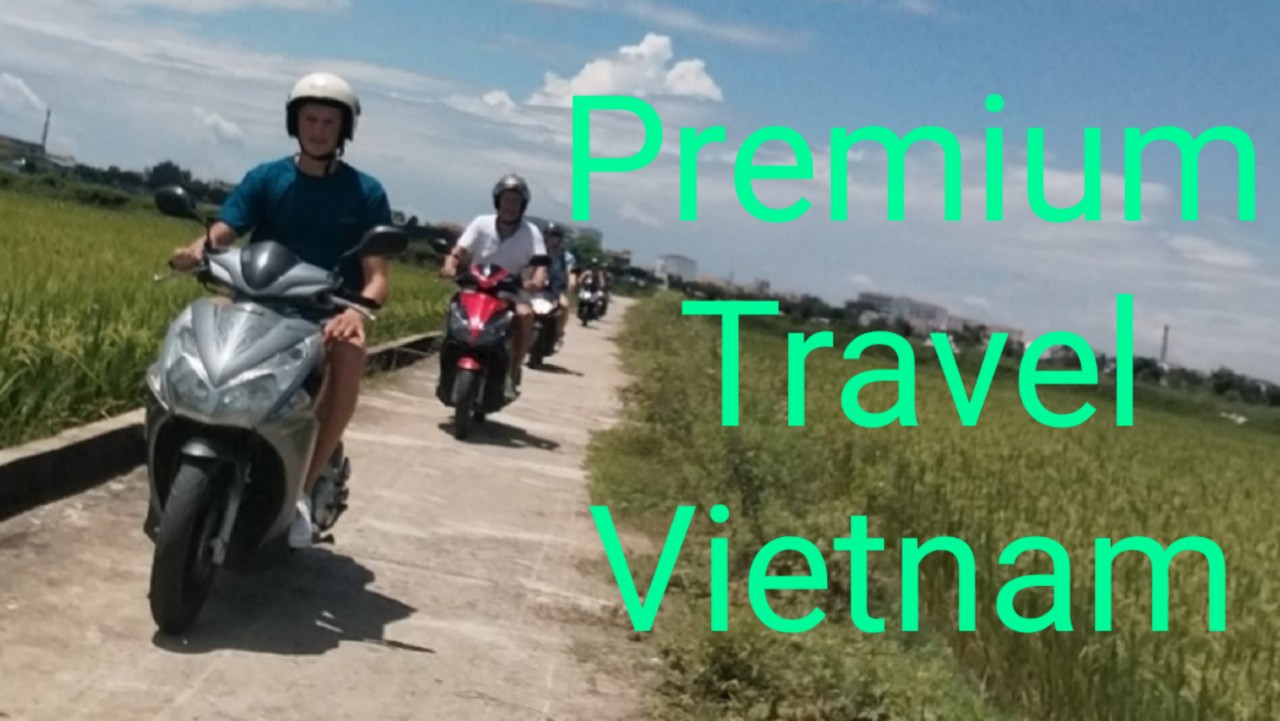 So, if you come to Hoi An or Da Nang and would like to find a professional tour operator with best services, do not hesitate to contact us:
Website: https://premiumtravel.info/tours
Email: premiumvietnamtravel@gmail.com
Whatsapp/Viber at 0084 979613777
We highly respect your choice and make your trip a meaningful one
Copyright by Phong Nha Pioneer Travel, see the original link here