General
As we know, Hue is now a peaceful and beautiful city in Central Vietnam. Hue's history is quite astounding. In over 400 years (1558–1945), it was the capital of 9 Nguyen Lords and 13 Nguyen Kings, and it is today home to some of the most remarkable feudal remains. Thus, Hue has preserved its culture and intangible heritages, which contain Vietnam's wisdom and character. The soul of nation has converged here throughout the centuries to produce a wonderful natural image with romantic river and charming mountain. As a result, Hue is known for its palaces, temples, towering tombs, and other prominent sights in Vietnam. To help you know more of Hue city in one day , Premium Travel Vietnam offers you Hoi An to Hue Day Trip.
HUE DAY TRIP FROM HOI AN HIGHLIGHTS & ITINERARY: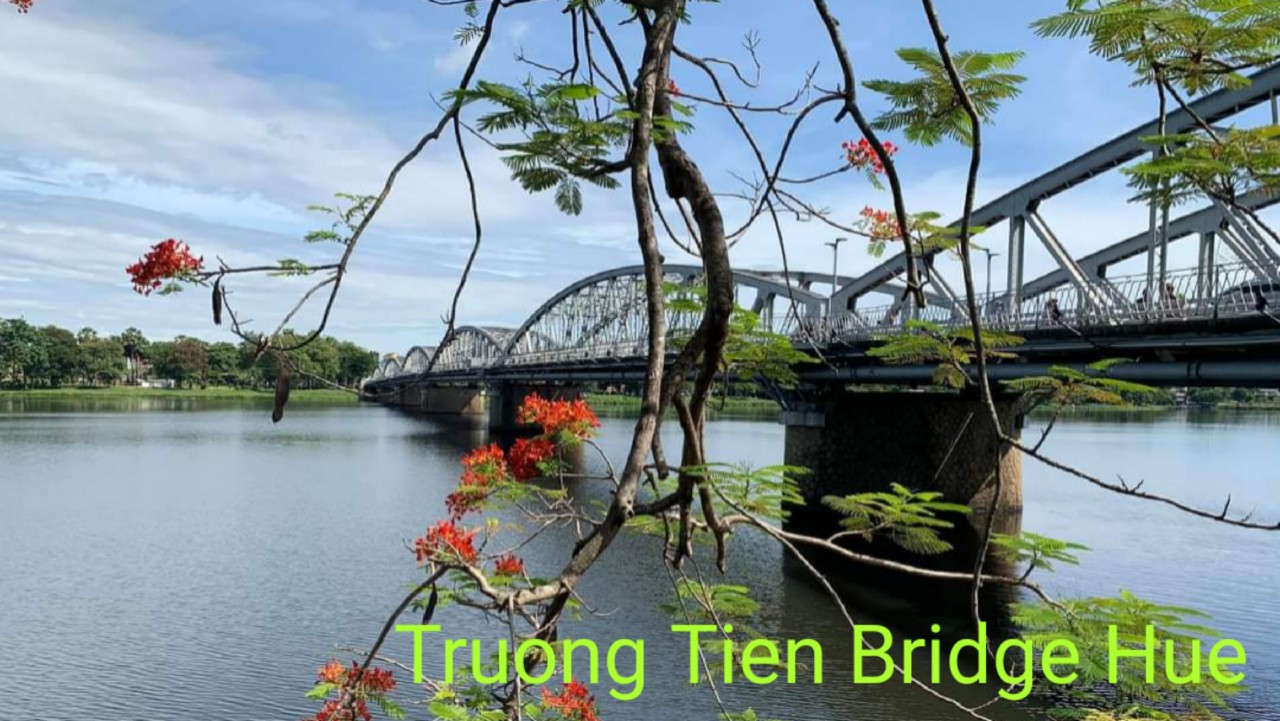 HIGHLIGHTS:
Hai Van Pass: amazing pass in Vietnam, famous for its outstanding scenery of Da Nang Bay and Lang Co town
Hue Citadel: huge fortified complex built by Nguyen Emperors as the living quarters for the royal family
Khai Dinh Mausoleum: a masterpiece of art in the 19th century and the final rest of Khai Dinh Emperor.
ITINERARY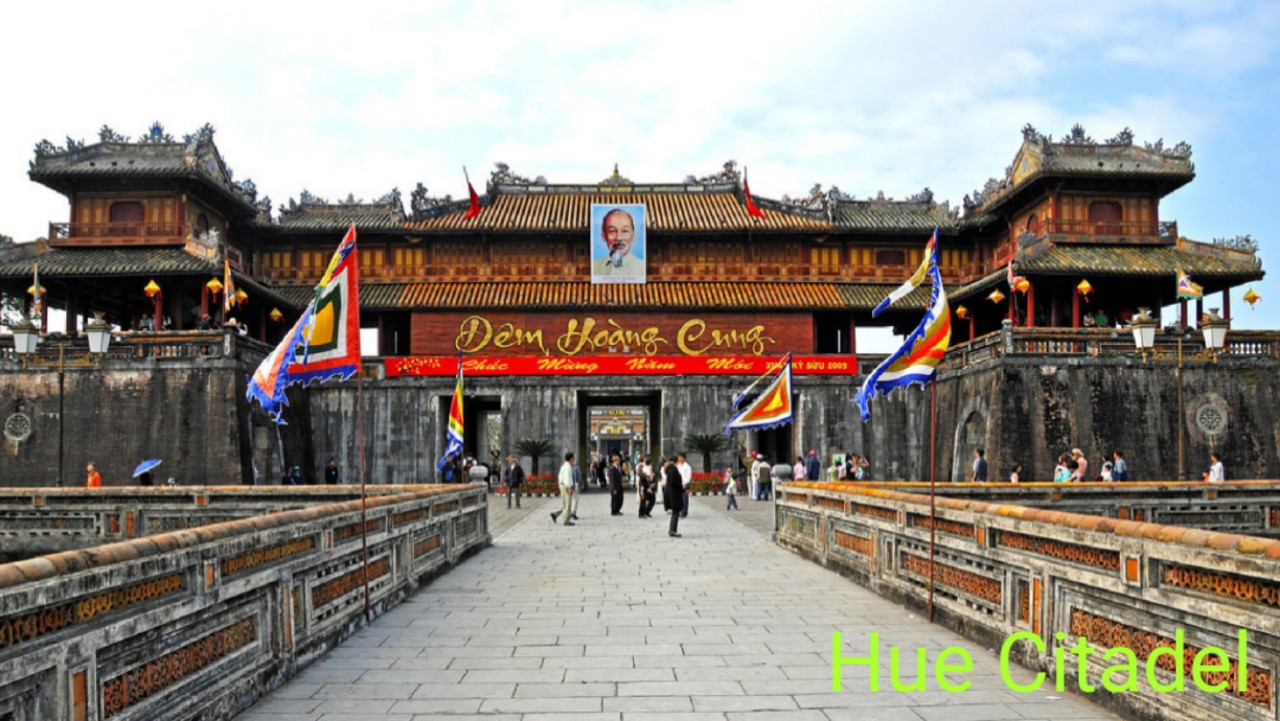 Our Hoi An to Hue Day Trip will begin with the pick up at your hotel in Hoi An and we start our journey. We will pass through beautiful Da Nang city with beaches and Dragon Bridge. As your request, we can make stop for you to take some pictures.
So our first stop today is Hai Van Pass (Pass of the Ocean Clouds). This pass is one of the most spectacular passes in Vietnam. It is famous in British movies Top Gear several years ago. Hence, this pass is stunning natural landscapes and beautiful road drive. Thus, we can stop on the top where you can some time looking around and take some photos of the region. From this point, Da Nang city comes out really pretty and you also see snaking road drive further down.
Continue our Hoi An to Hue Day Trip, we then stop near the railway and you can take a panoramic view of Lang Co Town/Fishing village. In nice days, you can see blue emerald water of the sea with some fishermen fishing. If you overlook, you can see long white sandy beach of Lang Co town.
To go on our Hoi An to Hue Day Trip, we then head up to Hue city. On the way, we are passing by rice fields, villages, lakes, lagoons of Hue region.
On arrival in Hue, we will first sightseeing Hue Citadel – a massive complex that was the living quarters for royal family in the old times. We then pay a visit to Imperial City gate, followed with sightseeing of Thai Hoa Palace, Royal Theatre and Truong Sinh Residence…All will remind you of the past royal life of Nguyen Family.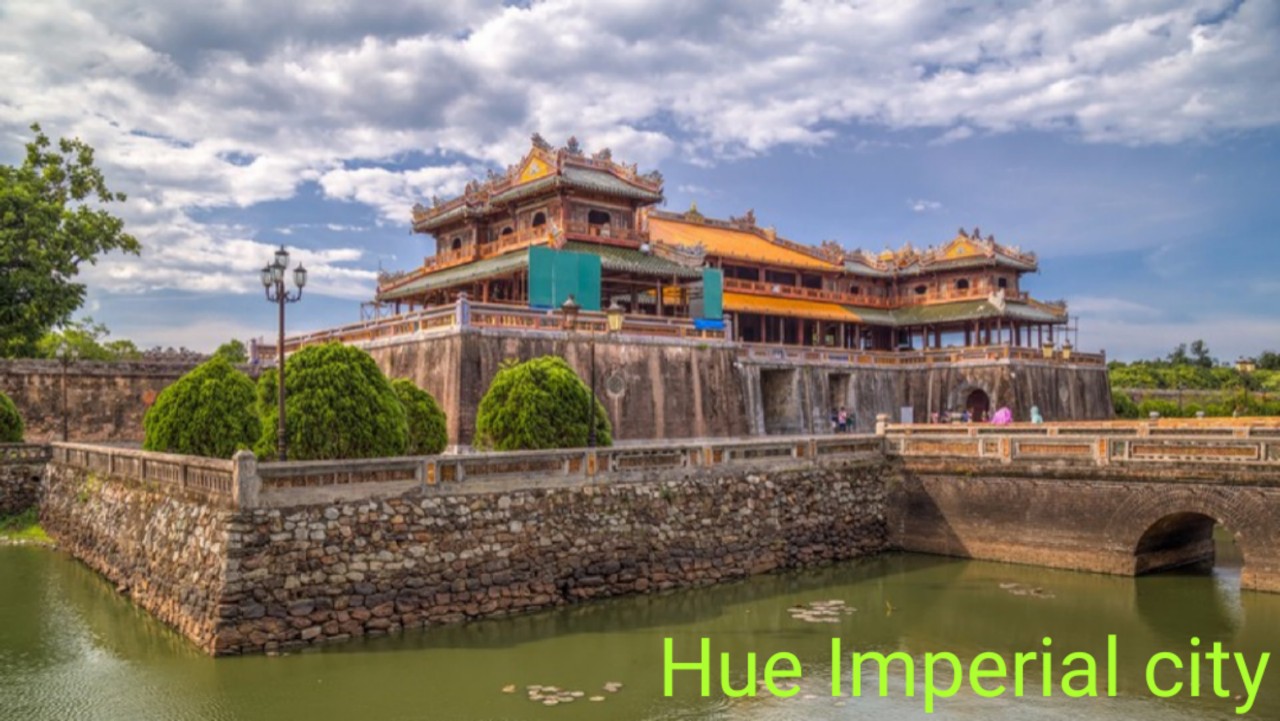 Later on, as your request, we might take you to a local restaurant where you can sample some of Hue's specialties such as pancake, spring rolls, fig salad or Bun Bo Hue…
After lunch, we then carry on our Hue Day Trip from Hoi An by car to a Buddist Pagoda – Thien Mu Pagoda. This is a lovely astonishing place with one side is the Perfume river and leaned on the hill on the other side. The pagoda becomes an unofficial symbol of Hue and a holy site for Hue people. We then wander around and visit Phuoc Duyen Tower, following is Dai Hung Sanctuary and later with a visit to an old car left by Superior monk Thich Quang Duc in 1963. You will know all the events that happened around that time in South Vietnam.
Finishing off the day is by car transfer to a romantic place – Tu Duc Tomb. Thus, the tomb built by Emperor from 1864 till 1867 and strongly had Chinese influences with all little hills, lakes, temples and trees. In the old days, Emperor Tu Duc usually came here to relax and enjoyed with his concubines. Besides, the tomb represented the second home as well as his summer resort.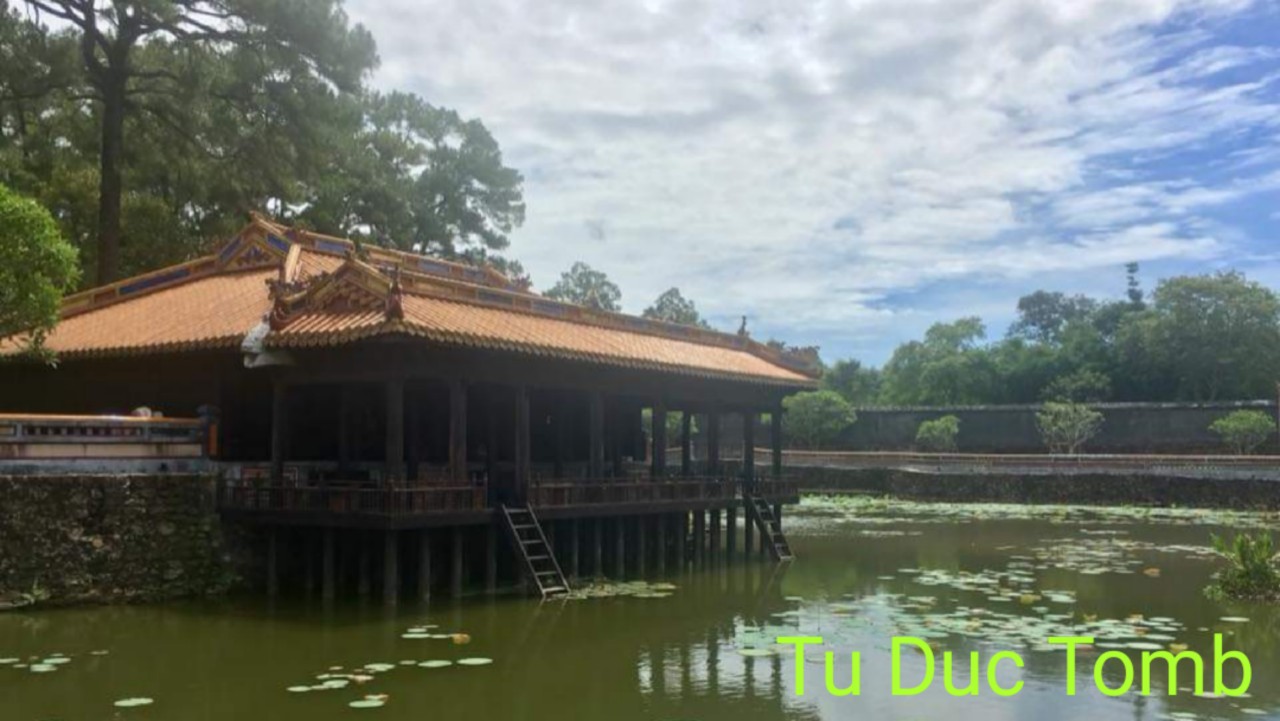 Coming to this area, we shall be looking around and pay a visit to the temple area first where the Emperor and his Empress are worshiped. Later, we head to the back where the Emperor's remains are buried.
Eventually, our driver and tour guide will transfer you back to Hoi An. Thus, our Hoi An to Hue Day Trip will come to an end here. We wish you had an awesome day with us.
HOW DO YOU ENJOY HUE DAY TOUR FROM HOI AN?
If you enjoy with us in this Hue Day Tour from Hoi An, you will sightseeing some of Hue's Highlights. Therefore, this excursion will take you to the city's most important historical and cultural landmarks, including Thien Mu Pagoda, the Perfume River, the Citadel, Royal Palace and Forbidden City, Fine Art Museum, and Khai Dinh royal tomb. In addition, you can sample some of Hue's finest cuisine.
HUE 1 DAY TOUR FROM HOI AN PRICE, INCLUSION, EXCLUSION?
PRICE
Please send an email to us at premiumvietnamtravel@gmail.com, we will promptly response to you. Or contact us at Whatsapp at 0084 979613777 for more information about Hue 1 Day Tour from Hoi An. We are honored to serve you and always at your service.
TOUR INCLUSION
7 – seat private car with air conditioning
Experienced driver
English speaking guide
Entrance ticket
Cold water and wet tissue
TOUR EXCLUSION
Travel insurance
Other expenses
Soft drinks and beverages
Tips and gratuities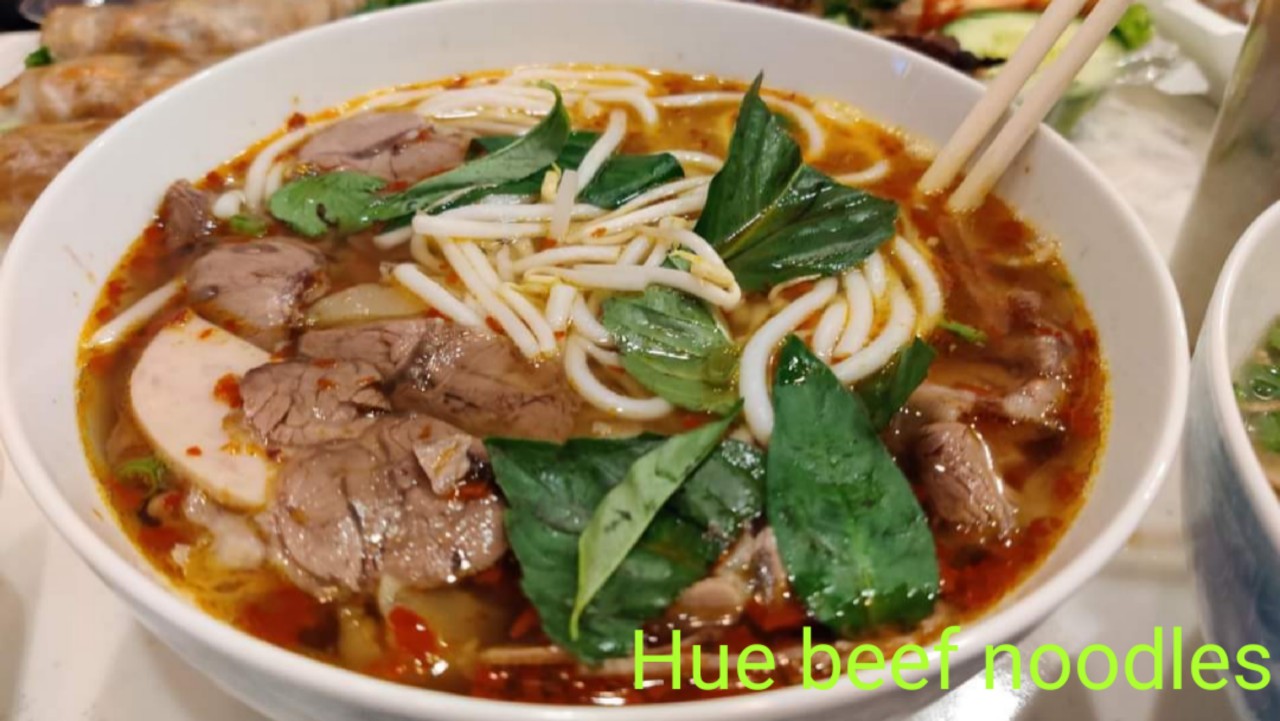 THINGS TO BRING
Fully charged camera
Sun cream
Climbing shoes
Caps/hats
Sun glasses
Insect spray
Shoulder covers
TRAVEL GUIDE
From October till February; it normally rains in central Vietnam. Let's bring rain coats with you. For the rest of the year, it is usually hot and humid.
This Hoi An to Hue Day Trip departs either from Hoi An city or Da Nang city.
TOUR CANCELLATION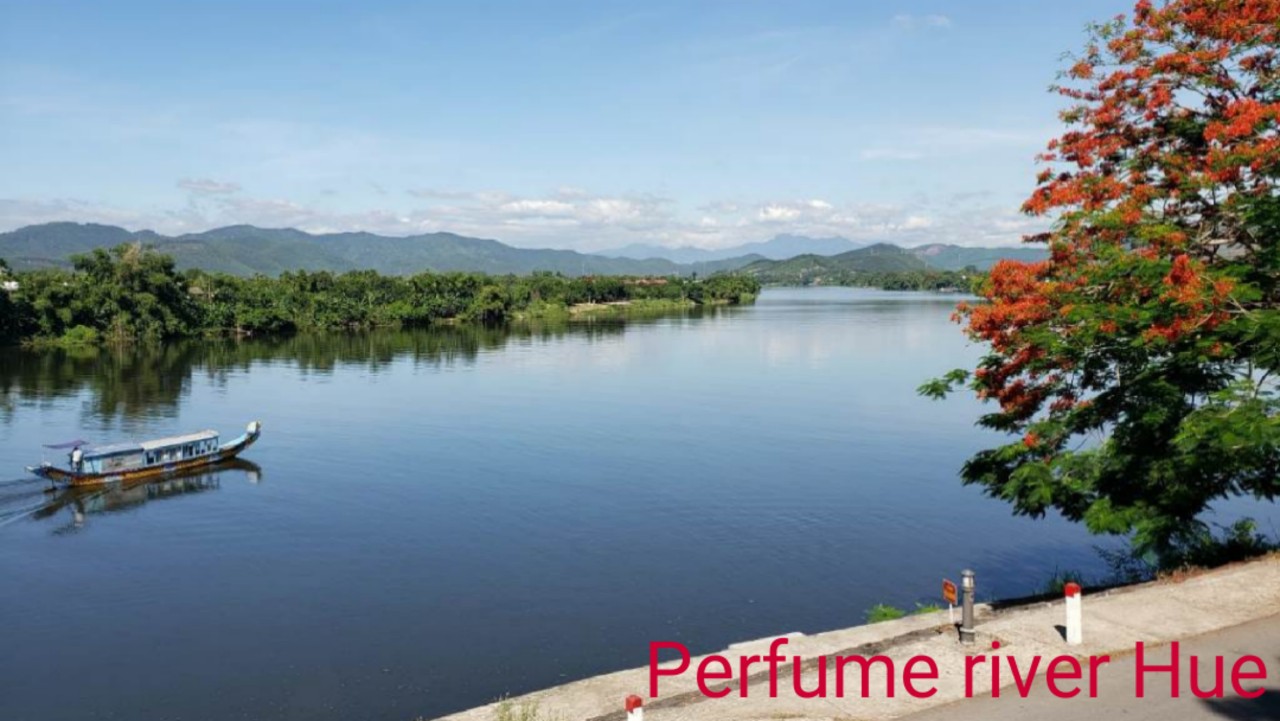 Prior more than 7 days: 10% of total rates.
Prior from 4 to 7 days: 50% of total rates.
Prior less than 3 days: 100% of total rates.
No-Show: 100% of total rates.
CHILDREN POLICY
FOC for children under 5 years old
50% charge for children from 6 to 12 years old
Full charge as adults for children over 12 years old
HOW TO BOOK HUE FULL DAY TOUR FROM HOI AN?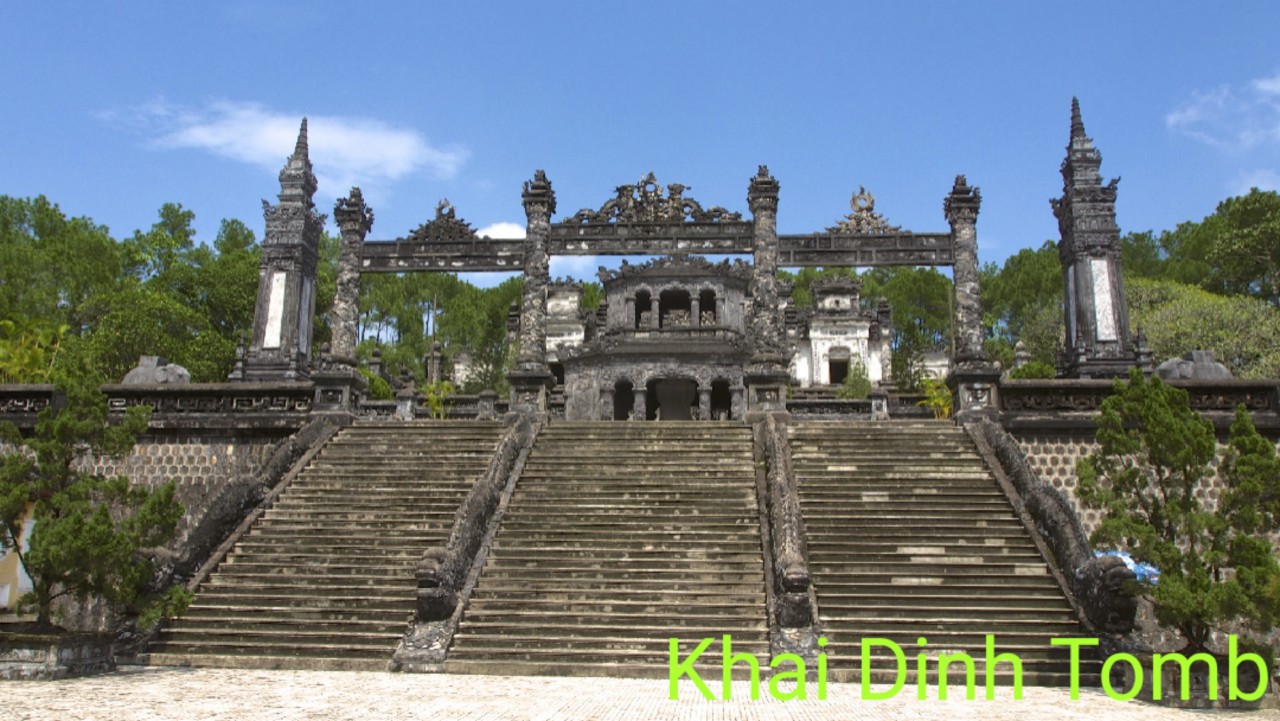 So, if you come to Hoi An or Da Nang and would like to find a professional Travel Agent with best services for Hue Full Day Tour from Hoi An, do not hesitate to contact us:
Website: https://premiumtravel.info/tours
Email: premiumvietnamtravel@gmail.com
Whatsapp/Viber at 0084 979613777
We highly respect your choice and make your trip a meaningful one
Copyright by Phong Nha Pioneer Travel, see the original link here
HUE CITY TOUR FROM HOI AN FREQUENTLY ASKED QUESTIONS (FAQs)?
How long is the drive from Hoi An to Hue?
The distance between Hoi An and Hue is 130 km so it will take you around 3.5 hrs by car.
What are Hue's tourist attractions?
– Hue Citadel
– Thien Mu Pagoda
– Royal Tomb of Emperor Khai Dinh
– Royal Tomb of Emperor Tu Duc
– Royal Tomb of Emperor Minh Mang
– Royal Tomb of Emperor Gia Long
– Hue Royal Museum of Fine Arts
– Dong Ba Market
– An Hien Garden House
– Tu Hieu Pagoda
What are Hue's popular dishes?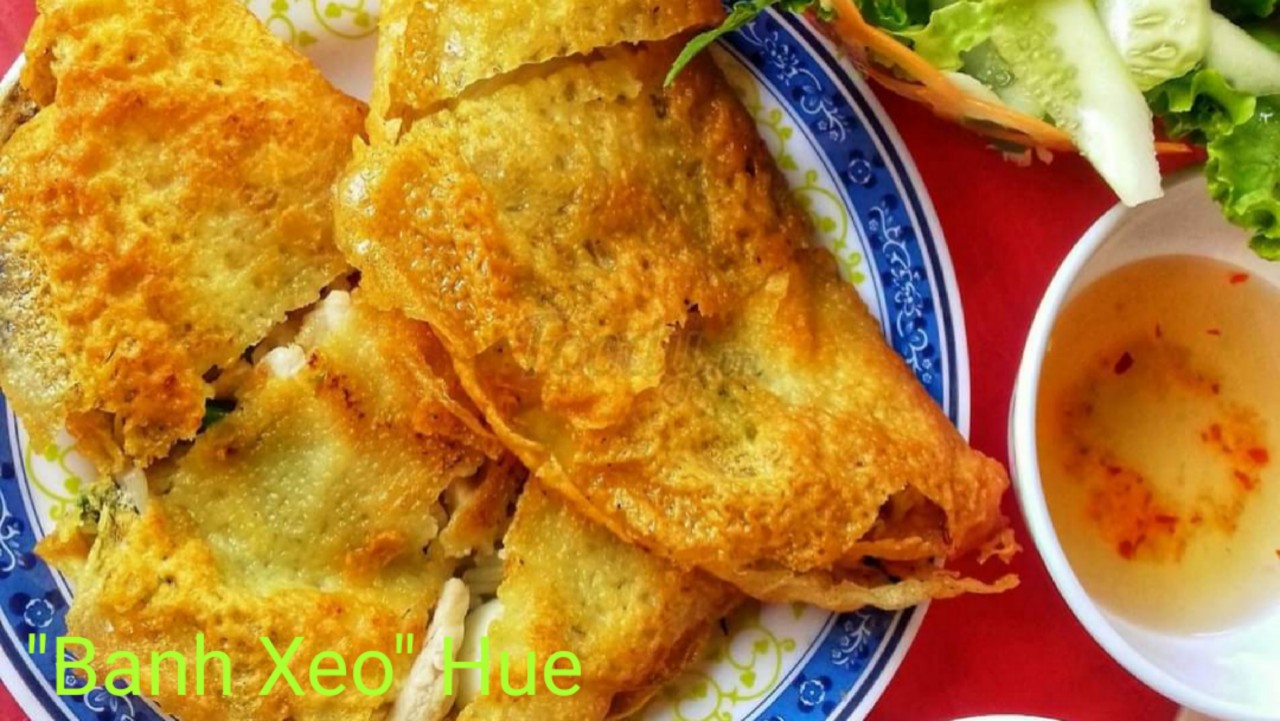 – Hue Beef Noodle Soup (Bun Bo Hue)
– Hue Lemongrass Skewers (Nem Lui Hue)
– Hue Vietnamese Crepe (Banh Khoai Hue)
– Banh Beo Hue (Steamed Rice Cakes)
– Vermicelli Noodles With Grilled Pork (Bun Thit Nuong)
– THE END –