General
OVERVIEW:
No place in Vietnam has such a beautiful scenery like in Hoi An city, Vietnam. Travelers not only come to Hoi An to explore and know more the history of Hoi An Ancient town, enjoying Hoi An's specialties but they also want to know about Hoi An culture. Thus, they want to see more of Hoi An countryside and realize how the local people live and do their daily work. To help you discover some of Hoi An's hidden parts, Premium Travel Vietnam (PTV) organizes Half Day Hoi An Biking Tour.
HOI AN BIKE TOUR SUMMARY:
Location: Hoi An
Duration: 4-5 hours
Departure Time: 8:00 or 8:30 a.m
Highlights: Vegetables village – buffalo ride – rice paper making – mattress weaving
HOI AN BIKING TOUR ITINERARY:
VISIT TRA QUE VEGETABLES VILLAGE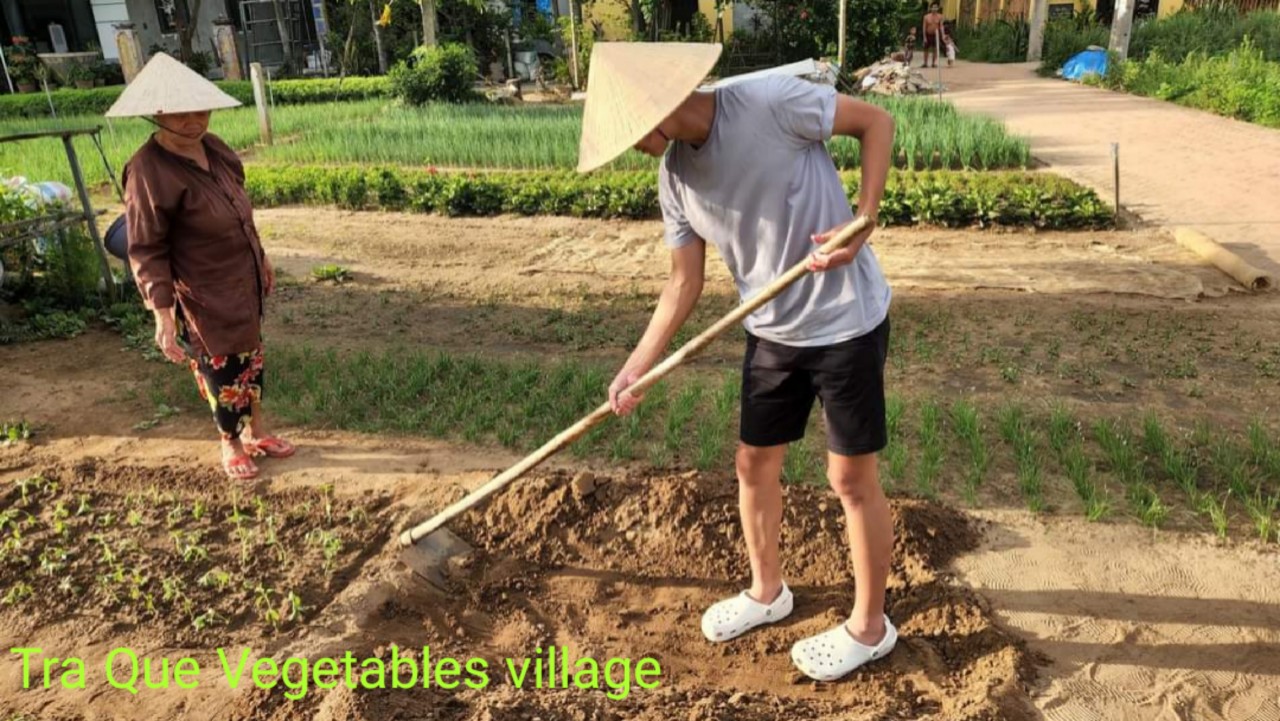 To begin our Hoi An Cycling Tour, in the morning at 8:30 a.m our English tour guide will come to meet you up at the hotel and we start the tour. So, we will be then riding bicycles to Tra Que village which is two kilometers from Hoi An downtown. Along the way, you will see beautiful rice paddies and you can come across seeing the guy lying on the back of water buffalo. Hence, it is a great chance to take some pictures.
On arriving at Tra Que Vegetables village, we will first walk around this lovely rustic garden and realize how green the garden is! Also, you have a chance to see lots of organic fresh herbs such as coriander, cabbage, basil, spring onion, salad that are grown here. Especially, the fertilizer that the people use to feed their crop is seaweed taken from De Vong river nearby. So, the herbs here are very fresh, clean and healthy and that is really good to our health.
We then keep strolling around and know how the local people hoe the soil, planting vegetables and watering the garden. Although they work very hard but they always smile and are so friendly. By the way, you will get to know the daily life of local people by interacting with them to know more their farming culture.
HAVE A BUFFALO RIDE
Later on, we continue our Half Day Hoi An Biking Tour to go along small village lanes and passing by massive rice paddy fields, duck farms along the way. And on the way, we would love to give you a fun Buffalo ride. This is a funny experience for you as he will take you in the water, walking in the mud. You will surely have an enjoyable ride with him.
Following our Hoi An Bike Tour is a short bike ride go to Hoi An center and take a short wooden boat trip across Thu Bon river to reach Cam Kim islet.
At arriving, we are ready to hop on our bikes will be biking around this little lovely island and feel the peace and calmness of Vietnamese village. On the way, if possible, you also have a chance to interact with the locals to know more about their life, culture and customs.
Especially, we will make some stops at some local family businesses to know more how people live and how they maintain such a beautiful handicraft work from their forefathers. So, the people here have been doing their jobs for a long time and no matter how hard their life is, they still keep their traditional job from previous generations and happy with what they have.
VISIT OLD – AGE CRAFTS OF THE LOCALS
Next, our visits will be: sleeping – mat weaving, basket – boat making, wood – carving job as well as rice – noodles making. Following that, you can demonstrate by yourself and have a great fun out here.
Finally, we will cycle back to the hotel and we will finish our Hoi An Biking Tour here.  Many sweet memories will still retain in your mind.
HOW DO YOU ENJOY HALF DAY HOI AN BIKING TOUR?
UNBEATEN PATH
Firstly, if you want to be away from hustle in Hoi An center, this Half Day Hoi An Biking Tour is worth it a try. So, we will take unbeaten pathways for you to be away from the crowd in town and bike in your slow pace to glance at Vietnam's peaceful countryside.
KNOW LOCAL CULTURE
Moreover, by contacting with the local people, you will know how the local people live and how they try their best to preserve their habits, customs and lifestyle. And finally, you will find the trip interesting as you can try to do on your own.
HAVE FUN
Join with us in this short trip, you will have a fun when taking part in water the herbs garden by hands, riding water buffalo and rowing unique basket boat that you have never done before.
HOI AN CYCLING TOUR Price?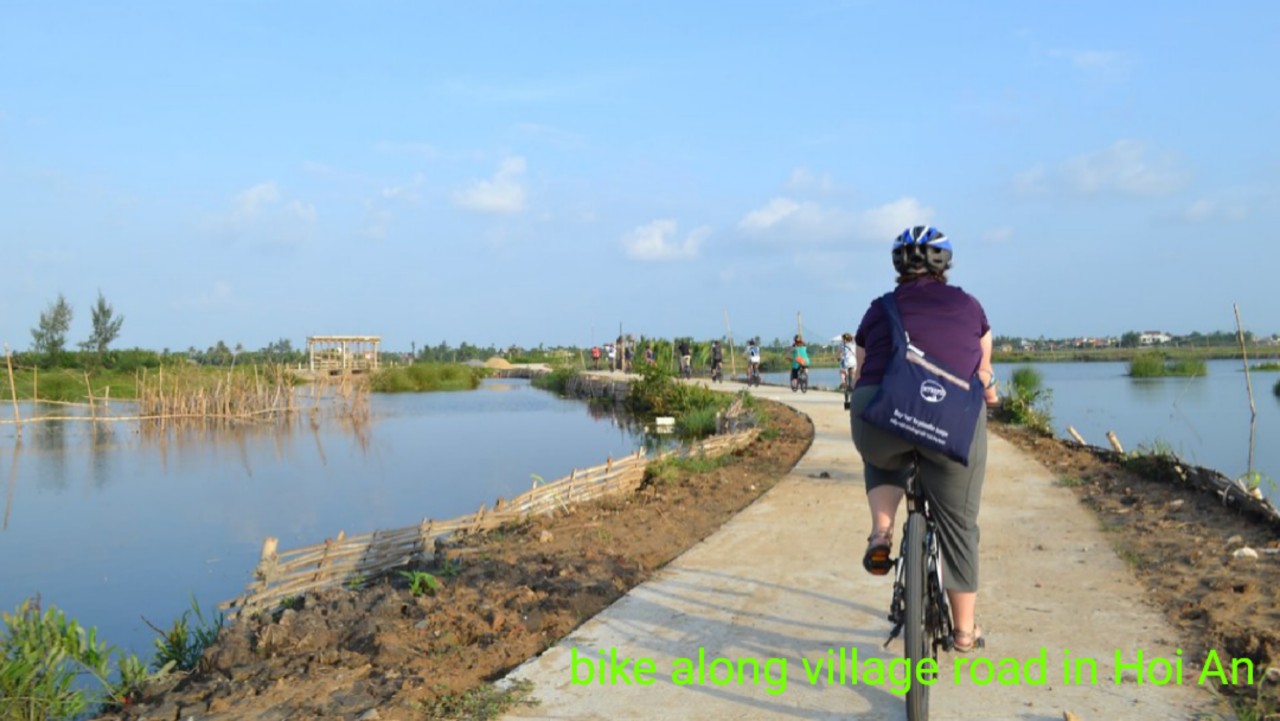 PRICE
35 $ (thirty five American dollars) each person (minimum 2 persons) or send us an email to premiumvietnamtravel@gmail.com for more details about this Hoi An Bike Tour. We are always at your service.
Tour inclusion

Tour exclusion

– Standard bicycles with helmets

– English speaking guide

– Sightseeing tickets

– Cold water and wet tissue

– Travel insurance

– Other expenses

– Soft drinks and beverages

– Tips and gratuities

Things to bring

Travel tip

-Fully charged camera; Sun cream; Climbing shoes; Caps/hats; Sun glasses; Insect spray

In months of October, November, December, January, February; it normally rains in Hoi An, let's bring rain coats with you. For the rest of the year, it is usually hot and humid.
 HOW TO BOOK HOI AN BICYCLE TOUR?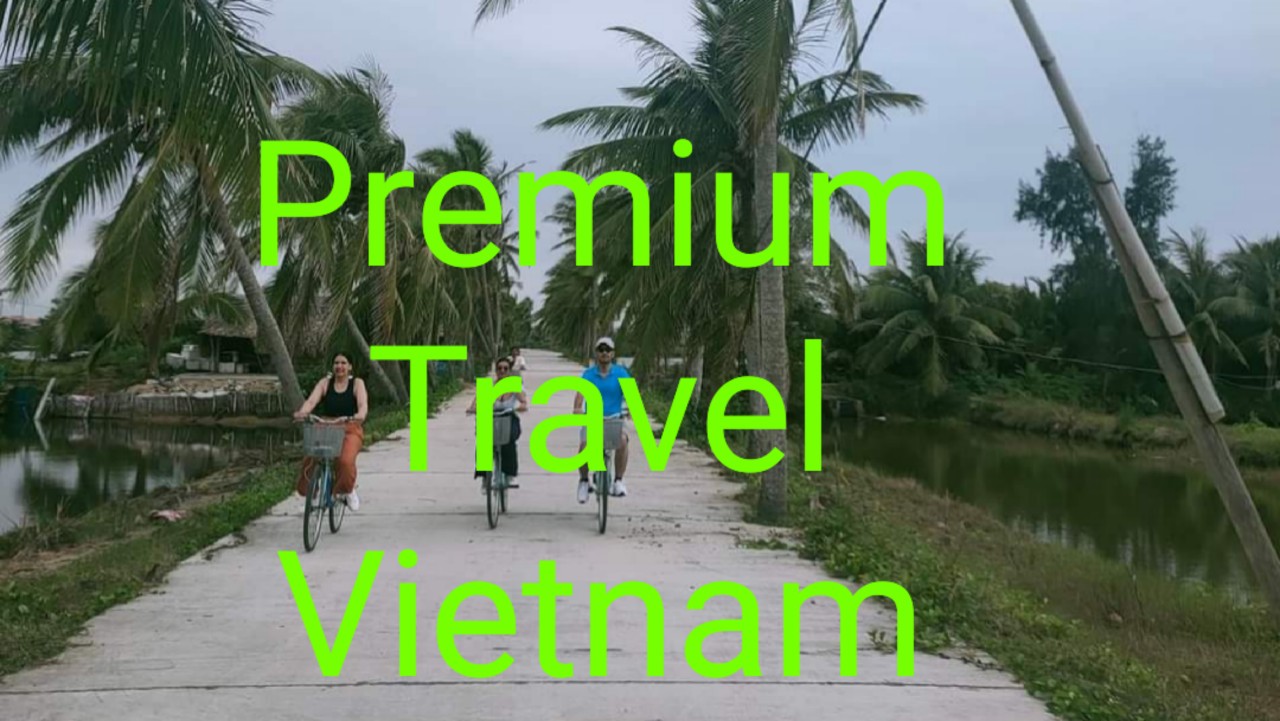 DETAILED CONTACT:
So, if you come to Hoi An or Da Nang and would like to find a professional tour operator for Hoi An Bike Tour, do not hesitate to contact us:
Email: premiumvietnamtravel@gmail.com
Whatsapp/Viber at 0084 979613777
We highly respect your choice and make your trip a meaningful one
Copyright by Phong Nha Pioneer Travel, see the original link here
TRIPADVISOR RECOMMENDATION:
Name: Marlie
Date of review: Feb 16th 2019
https://www.tripadvisor.com/ShowUserReviews-g298085-d12997047-r652878318-Premium_Travel_Vietnam-Da_Nang.html
FREQUENTLY ASKED QUESTIONS ON HOI AN BICYCLE TOUR?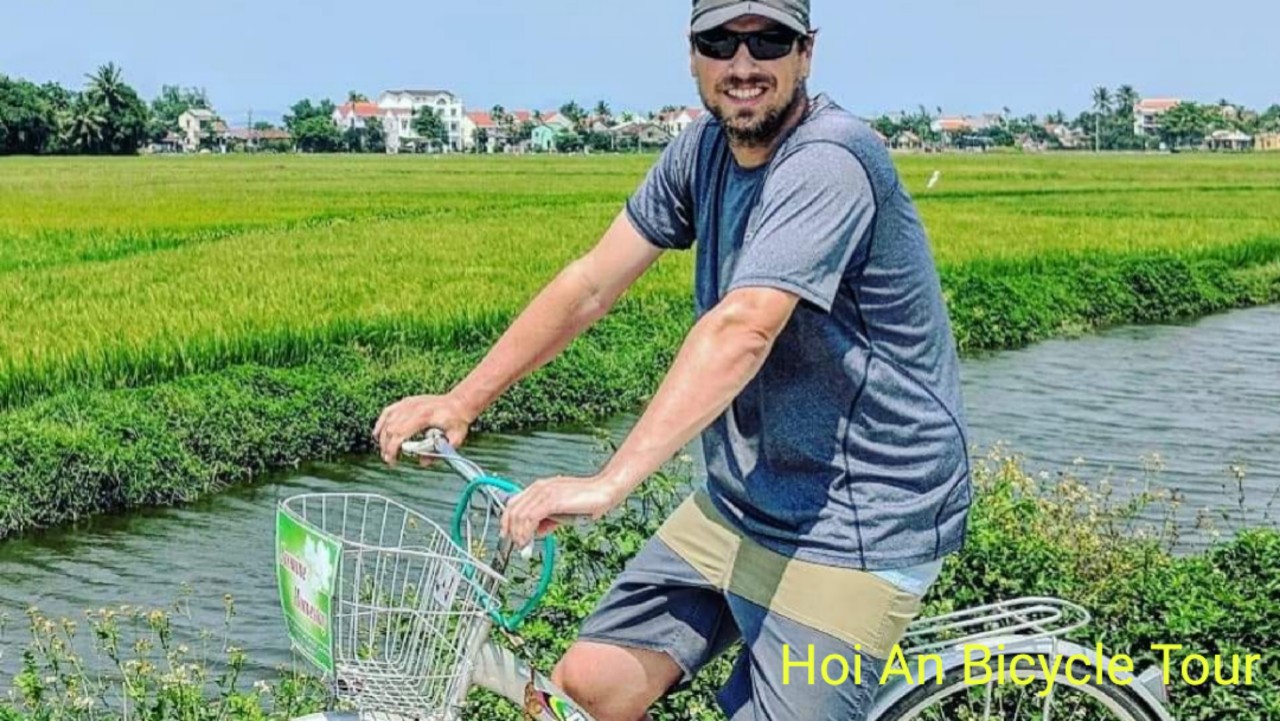 Question (Q): Is it safe to cycle in Hoi An?
Answer: (A) Hoi An is the ideal place to hop on a bicycle and bike your way about, nestled between lovely white sand beaches and the Thu Bon River. Cycling is highly welcome in the charming ancient part of the city.
Q: How long is the bike ride in Hoi An?
A: The tour will take about 4-5 hours if all you want to do is explore Hoi An's Old Town and its hidden surrounding areas. The bike tour will take you anything from a half-day to a day or two, though, if you want to travel further than Hoi An and visit My Son or even Hue city.
Q: Best time to do Hoi An Bike Tour?
A: Cycling in the countryside around Hoi An is a fantastic opportunity to experience rural Vietnam. The time we recommend travels through numerous rice terraces where farmers and water buffalo coexist. The best time will be from January to April when the weather is not so hot, and you can do the bike ride in the morning to avoid the heat.
Q: Where do I rent the bikes in Hoi An?
A: Hoi An is a famous tourist city. Hence, there are many shops/stores that have the bicycle for rent. You can just go there and rent it for a day or half a day. Besides, you can borrow the bike at your hotel.