General
Welcome to the enchanting world of golf in Da Nang, Vietnam! If you're an avid golfer seeking a truly exceptional golfing experience, our Golf Tours Danang Vietnam Package is tailor-made for you. Nestled amidst the breathtaking landscapes of Central Vietnam, this package promises a golfing adventure like no other, featuring three of the region's most prestigious golf courses: Laguna Golf Course, Montgomerie Links, and BRG Da Nang Golf Course.
This Danang Golf Tour Package promises an unforgettable journey through the heart of Vietnam's golfing paradise. Get ready to tee off in style and discover the magic of golf in Da Nang!
Golf Tours Danang Vietnam Overview: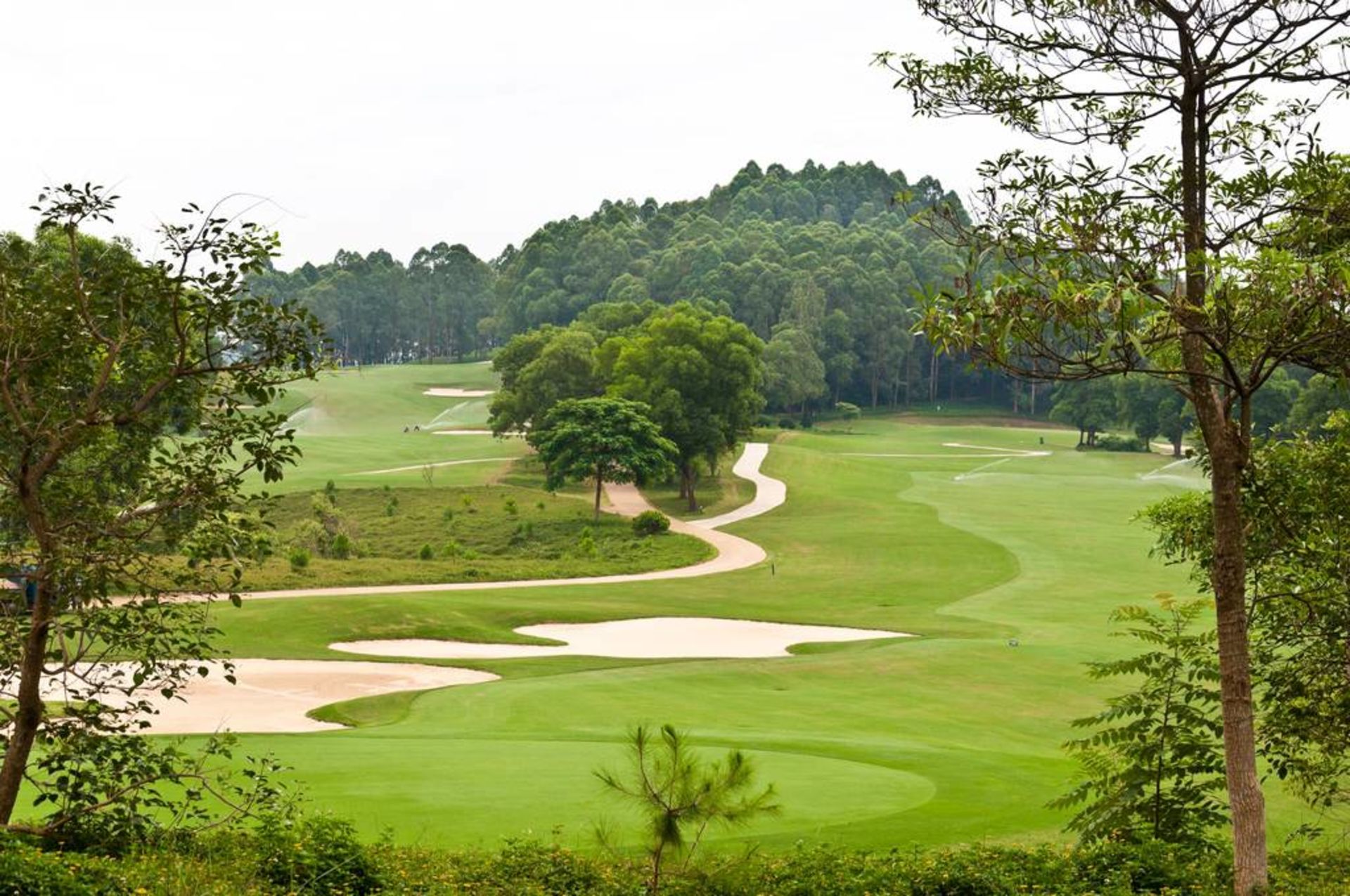 As we know, Danang is one of the best cities in Vietnam to live. The Mother Nature has greatly blessed the city with beautiful landscapes, amazing beaches, ecological reserved nature parks and historical sightseeings. Coming to this city, the customers not only spend valuebale time visiting gorgous sceneries but also playing golf in various best golf courses of the central region. They are Danang BRG Golf Club, Montgomerie Links Danang, Bana Hills Golf Club Danang, Laguna Golf Lang Co…Therefore, Premium Travel Vietnam organises Golf Tours Danang Vietnam.
Introduction of some main golf courses in Da Nang city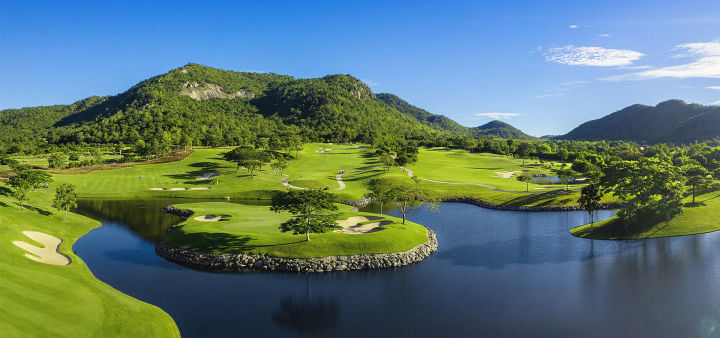 Laguna Golf Course
Designed by Sir Nick Faldo, boasts an 18-hole championship course set against the backdrop of the South China Sea, offering a unique blend of water features, bunkers, and lush green fairways that will test your precision and strategic play.
Montgomerie Links
a Colin Montgomerie masterpiece, is renowned for its stunning layout that seamlessly integrates with the coastal dunes and casuarina pine forest. Its undulating fairways and fast greens provide a true links-style experience that golf enthusiasts crave.
BRG Da Nang Golf Course
designed by Greg Norman, is set within a breathtaking natural landscape of rolling sand dunes and coastal vegetation. This 18-hole gem offers golfers a challenging round amidst picturesque surroundings that are nothing short of awe-inspiring.
Golf Tours Danang Vietnam Itinerary:
Day 1: Danang Airport Arrival
We will come to pick you up on arrival in Danang International Airport and transfer to hotel in Danang for check in.
Day 2: Golf day in BRG Golf Club
As the day begins, we will come to meet you up at the hotel and transfer to BRG Golf Club. This luxury golf club is amazingly designed by Greg Norman (retired Australian professional golfer holding 331 weeks as the world number 1in the 1980' and 1990'). On arrival, enjoy welcome drinks then play a round of 18-hole for the day. This course features 3-par hole and in style of the first buck-head course in Southeast Asia. Besides, the ground is matched with beautiful Marble Mountains far in a distance.
Finish the day, we will come and tranfer you back to the hotel.
Day 3: Laguna Golf play
As the sun rises, PTV will come to meet you up and then transfer you to Lang Co Laguna Golf Club. The serene nature atmosphere of the Lang Co town reminds you of your sweet home. Getting the famous Hai Van Tunnel, we are heading to Lang Co Golf Club.
Well designed by Sir Nick Faldo (6-time Major Winner) who wants to offer all golfers an amazing golf club, unique with picturesque surroundings. This all give the players a luxury golf play ground while watching pretty sandy beach of Lang Co Bay.
Day 4: Montgomerie Links Golf Day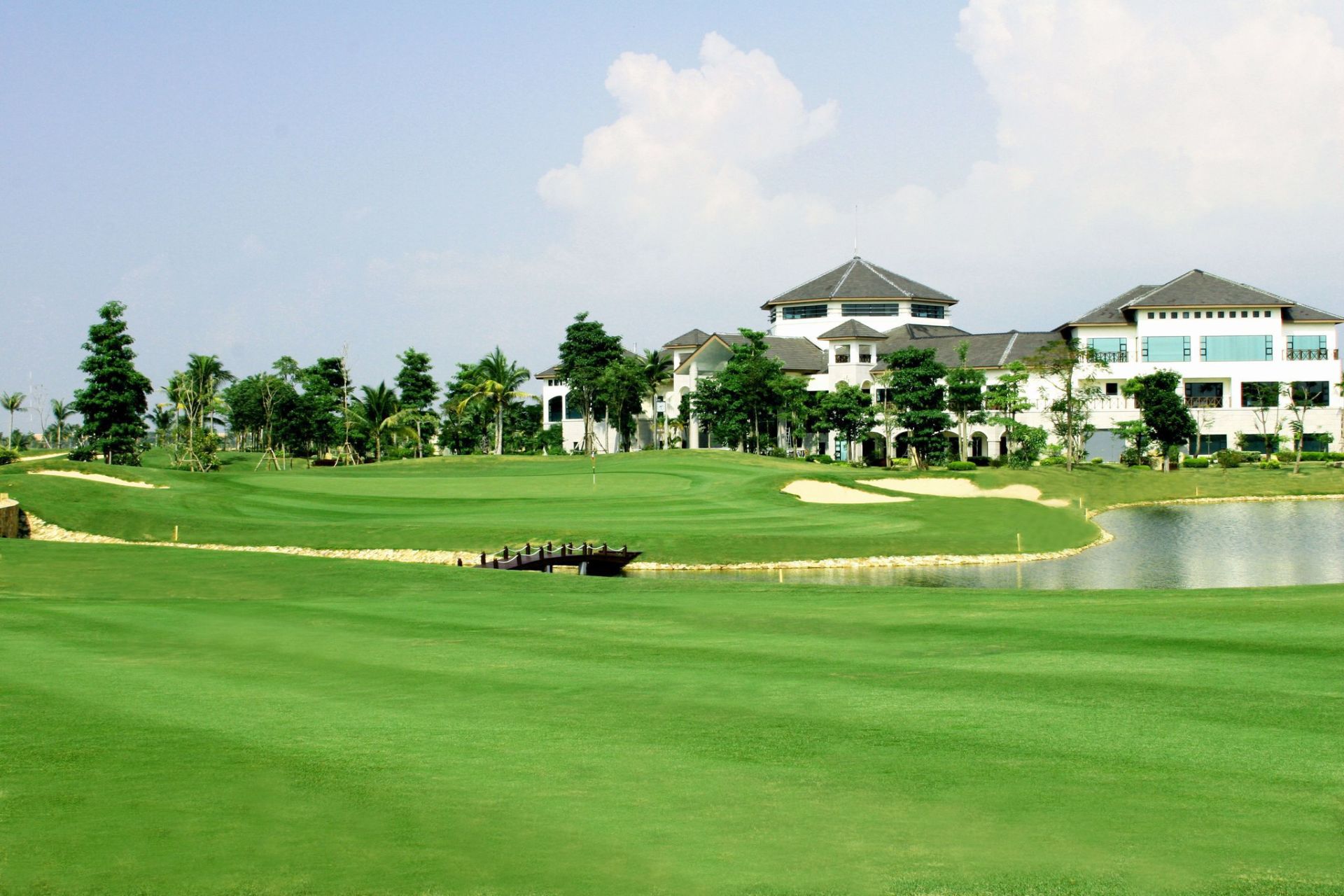 After breakfast, we will directly transfer you to Montgomerie Links Danang Golf Club to tee off. Designed by legend Colin Montgomerie, this course provides all palyers with a mixture of heart land and links style holes. It will all suit for beginners, amateur and professional players. On arriving, enjoy a round of 18-hole golfing style at this place which gives golfers abundance of shot and route options.
In the afternoon, we come and transfer to Hoi An historic old town. Enjoy half day walking tour of Hoian Old Town and pay a visit to a Chinese Temple, an Old House of former merchant, Japanese Covered Bridge as well as performance in the theatre. You will have all useful information about famous Hoi An ancient town.
Day 5: Airport Departure
Enjoy breakfast and relax in the lobby of the hotel, wait for driver and tour guide come to pick up for departure flight. Golf Tours Danang Vietnam will come to an end here.
What do you expect from Golf Tours Danang Vietnam?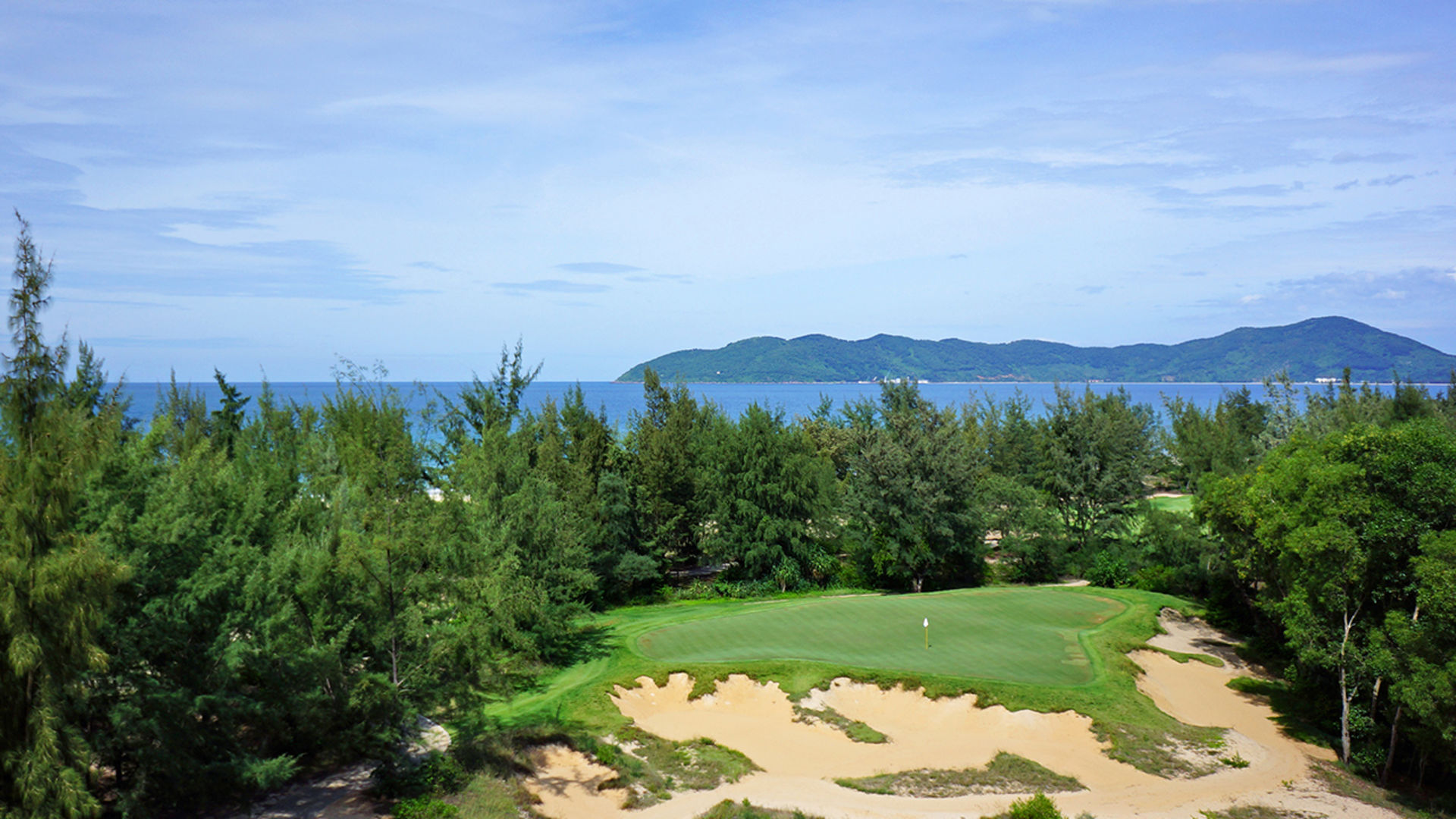 Joining with PTV in this tour package, we are honored to give you full package of golf tour in Danang city, central Vietnam. It helps you play in one of the best golf courses in Vietnam and in Southease Asia. At the same time, you can explore liveable Danang city as well as discover some of the city's hightlights such as Marble Mountains, Bana Hills, Hoian Ancient town, Lang Co village. All makes you endured in fantastic golf surroundings of the area.
Golf Tours Danang Vietnam Price?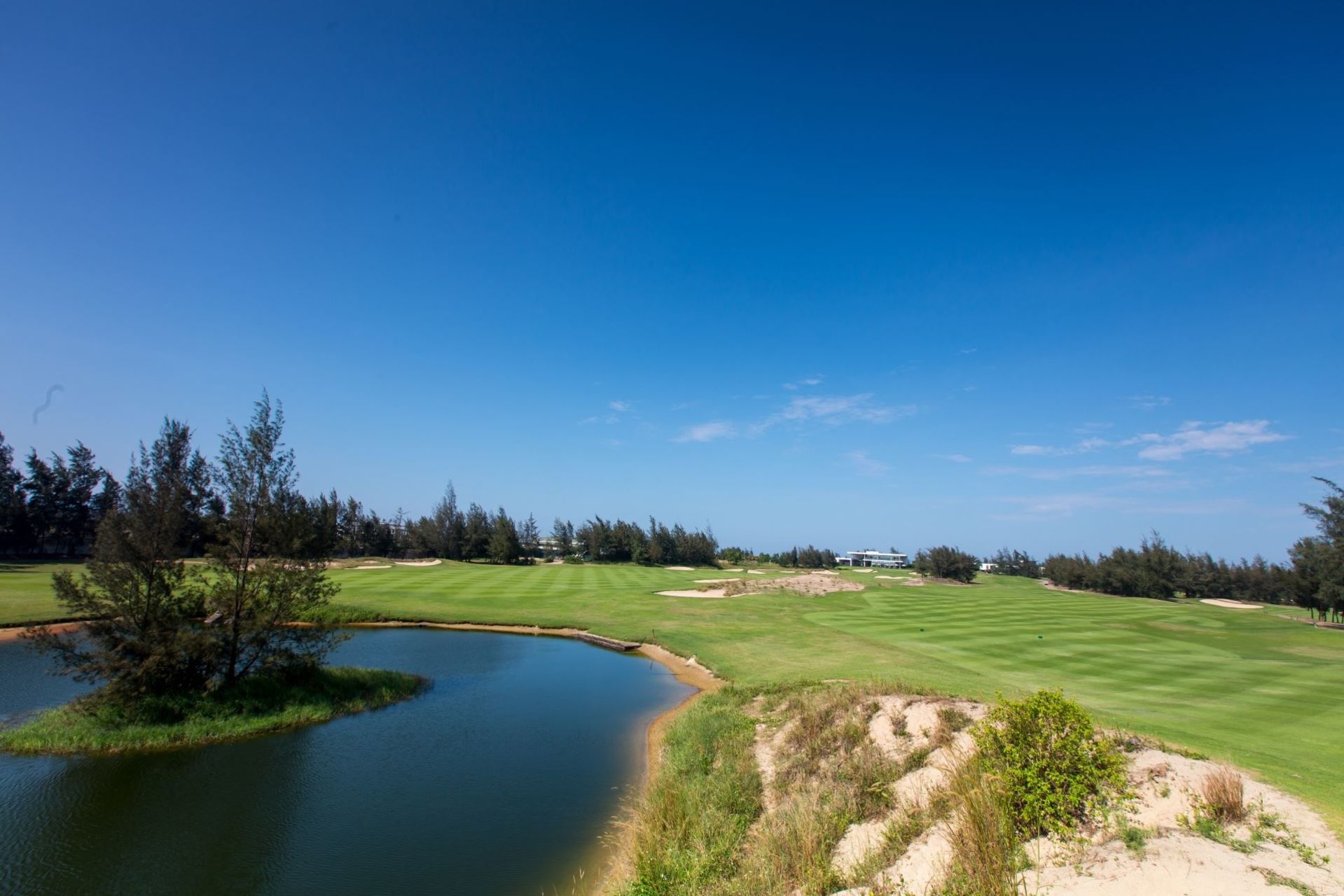 Kindly contact us at premiumvietnamtravel@gmail.com or Whatsapp/Viber at 0084 979613777 for more details and information.
Tour inclusion

Tour exclusion

– 4 – seat private car with air conditioning

– Experienced driver

– English speaking guide

– Entrance ticket

– Cold water and wet tissue

– Golf Packages at the course

– Travel insurance

– Other expenses

– Soft drinks and beverages

– Tips and gratuities

Things to bring

Travel tip

-Fully charged camera; Sun cream; sport shoes; Caps/hats; Sun glasses; Insect spray;

In months of October, November, December, January, February; it normally rains in Danang city, let's bring rain coats with you. For the rest of the year, it is usually hot and humid.
Remarks
Tour departs from Danang city only. We will not organize the tour in case of bad weather.
How to book Danang Golf Tours Vietnam?
So, if you come to Hoi An or Da Nang and would like to find a professional tour operator with best services for Danang Golf Tour, do not hesitate to contact us:
Website: https://premiumtravel.info/tours
Email: premiumvietnamtravel@gmail.com
Whatsapp/Viber at 0084 979613777
We highly respect your choice and make your trip a meaningful one
Copyright by Phong Nha Pioneer Travel, see original link here