General
OVERVIEW: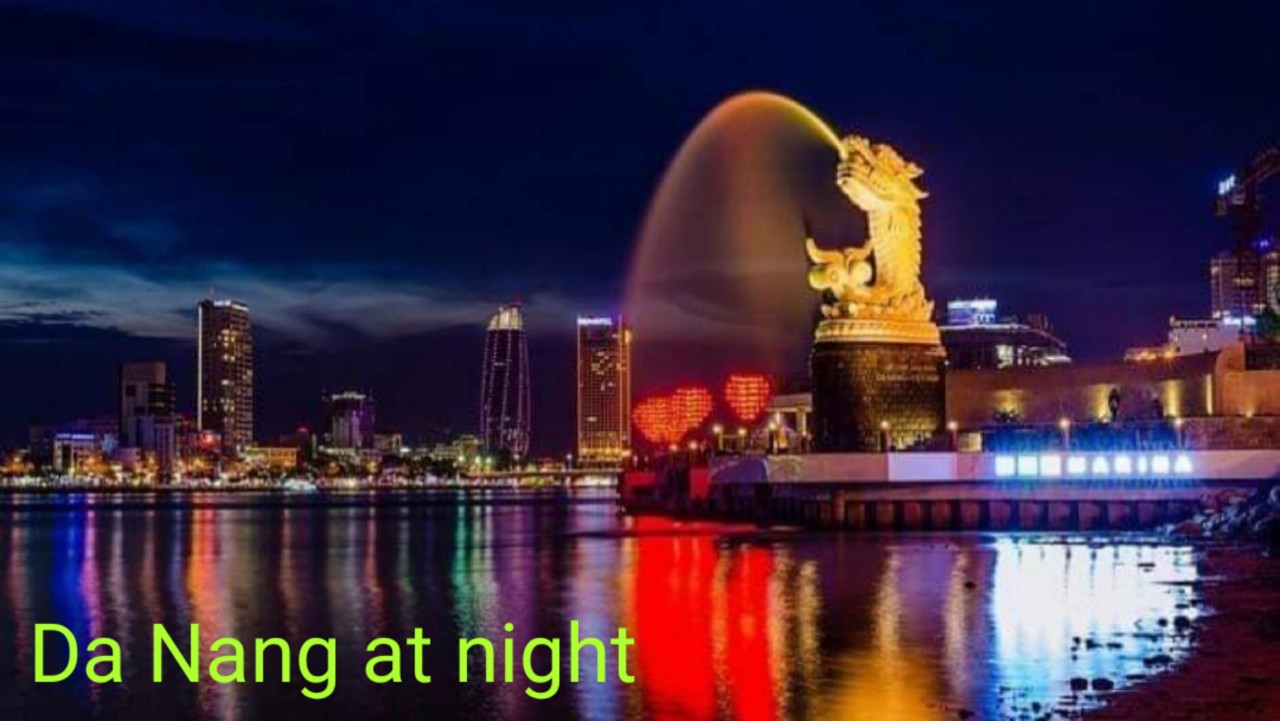 The UNESCO-recognized Hoi An Ancient Town, relics and splendor from Nguyen regime in Hue ancient capital, some of Cham's most amazing Hindu temples, magnificent beach resorts, some irresistible local cuisines,  are all you will enjoy upon coming to Da Nang. All makes Da Nang unmissable tourist destination.
This thriving coastal city well known for its sugar-white sand and crystal-clear beaches, one is My Khe Beach which is listed as one of the most beautiful beaches in the world. Adding to Da Nang's famous tourist attractions such as Marble Mountains, Cham Sculpture Museum, Son Tra Peninsula, Ba Na Hills ect, Da Nang's modern bridges are what actually make it a global vacation destination.
In order to welcome Indian tourists coming to this beautiful Da Nang city, Premium Travel Vietnam would like to give you Da Nang Trip from India.
HIGHLIGHTS: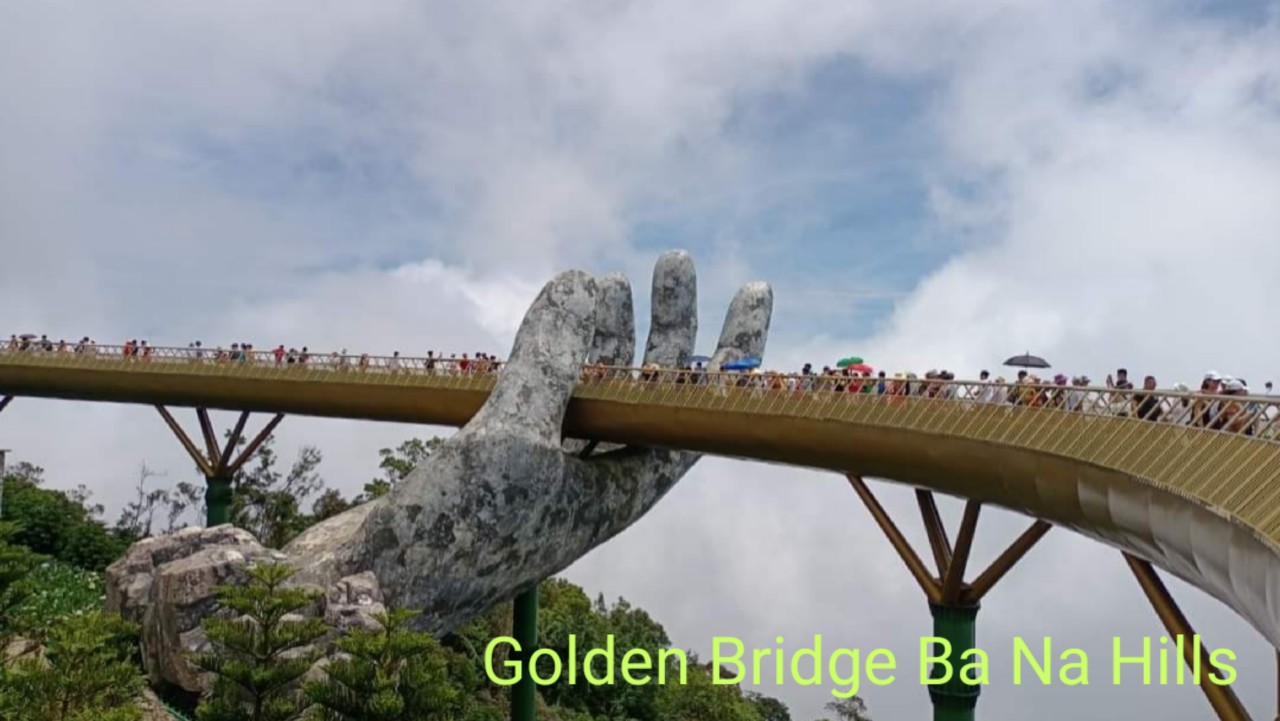 Hoi An Town: Chinese temples, Vietnamese merchant houses, local cuisines
My Son Sanctuary: thousand year old Hindu temples, Cham culture
Ba Na Hills: Golden Hands Bridge, paradise of entertainment, mountain resort, replica French village
Hue Ancient capital: temples from Nguyen times, history, cuisine, architectures
DETAILED ITINERARY: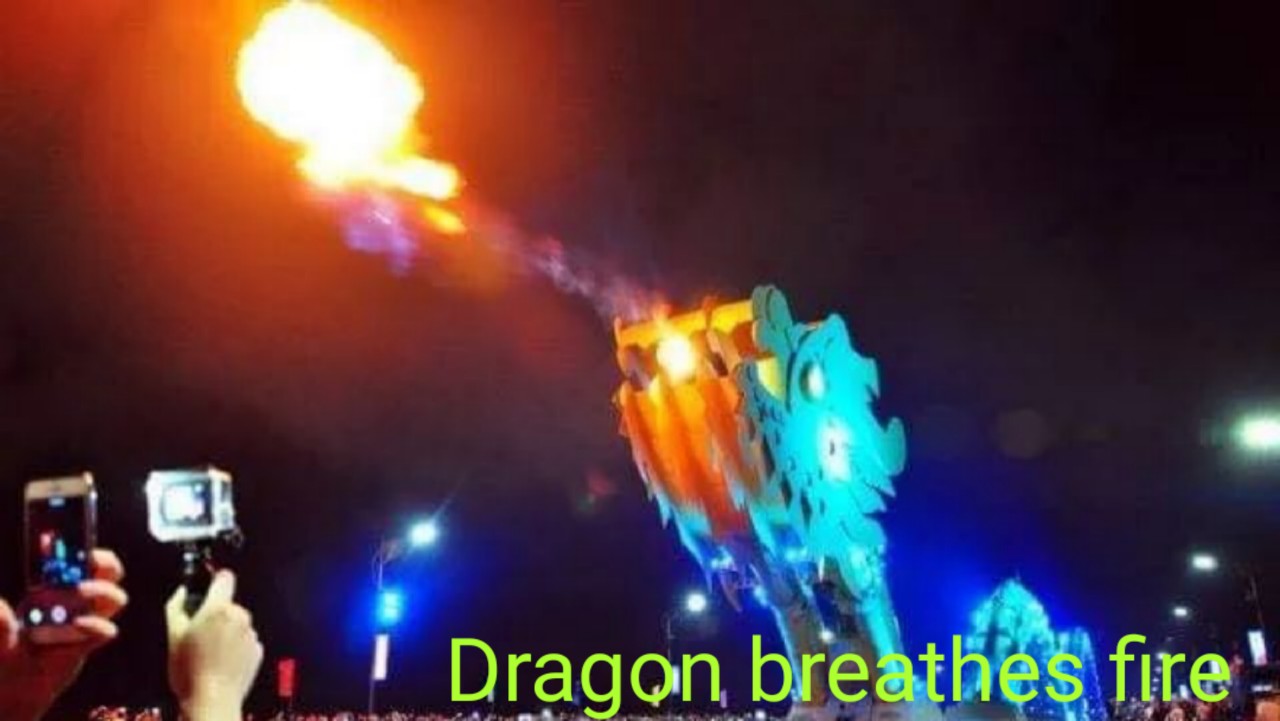 Day 1: Da Nang arrival
To commence our Da Nang Trip from India, we will meet you up at Da Nang International Airport then we will transfer you to your hotel. The rest of the day you can the time on your own, you can walk around the city center or go somewhere and enjoy the local specialties.
Day 2: Ba Na Hills Golden Bridge Full Day Tour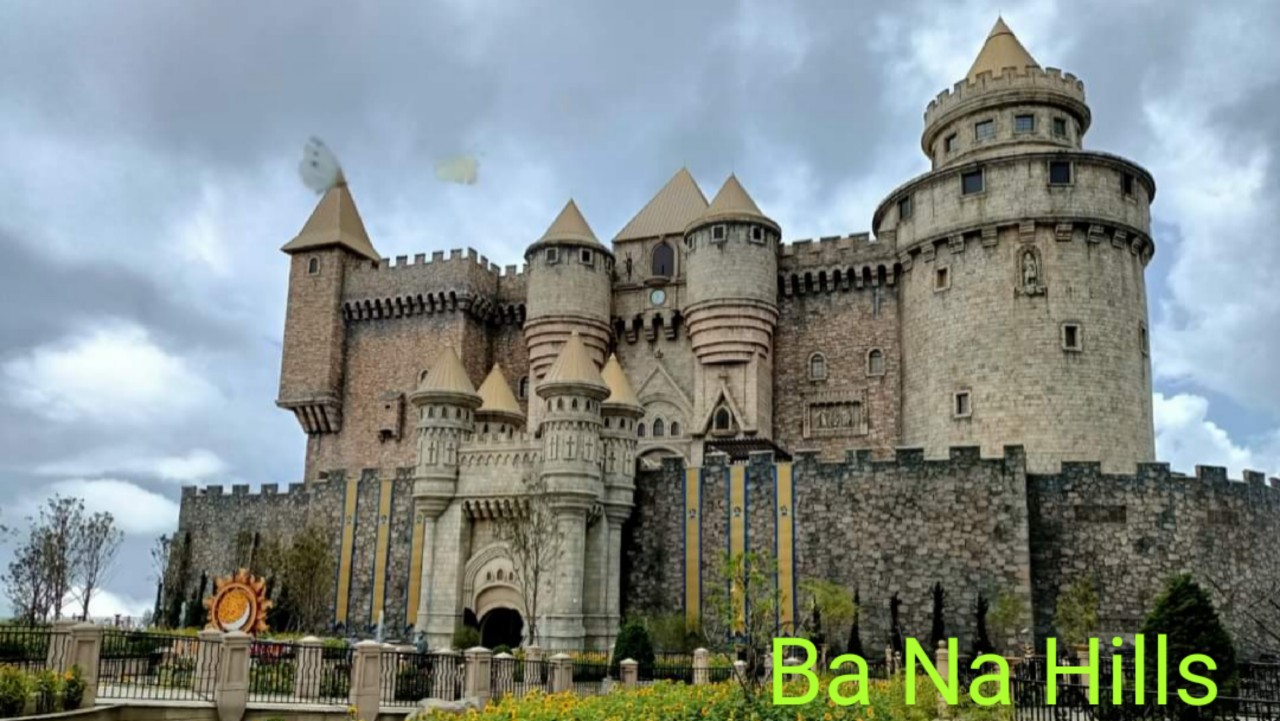 Today, we will carry on our Da Nang Tour from India with visit to Ba Na Hills in Da Nang city – one of Vietnam's biggest amusement parks, the most famous sight in Da Nang city. Thus, Ba Na Hills are located at a height of 1487 meters above sea level and it owns 4 different seasons in one day.
Reaching Ba Na Hills, you then get on the cable car that holds 4 world records. On the way, you can feel how amazing and beautiful bird's-eye view while experiencing the sensation of flying in the clear sky amid the clouds and wind. Hence, you will have just a fantastic view of the pristine forest of Ba Na Hills.
At arriving in Golden Bridge, we then show you around, walking on 150 meter plated gold and admire this spectacular man made artwork made by Vietnamese company – TA Landscape Architecture.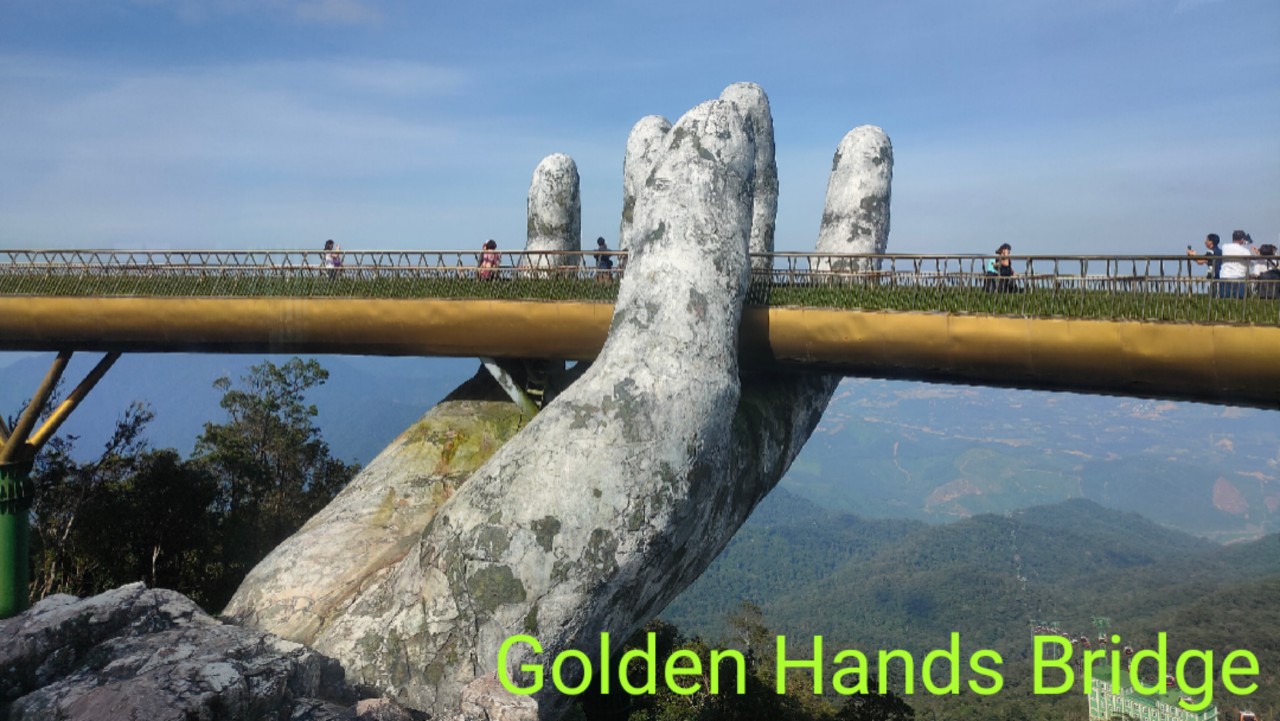 Strolling around more and you can sightseeing French Wine Cellar, Buddist temple and Le Jardin D'Amour Flower garden…
We will also ascend to the top of the Ba Na Hills, where a different world will be visible. You can therefore enjoy a wide variety of activities, such as visiting a Fantasy Park, a wax museum (own expenses), outdoor show, a Catholic Cathedral, a Buddhist temple, etc. With a unique atmosphere, you will find yourself exciting.
After that, you can eat lunch and then enjoy some free time to explore and take more pictures. Finally, our guide will arrive and drive you back to the car before we return to the hotel.
Day 3: Hoi An City Tour – basket boat tour – My Son Sanctuary Full Day Tour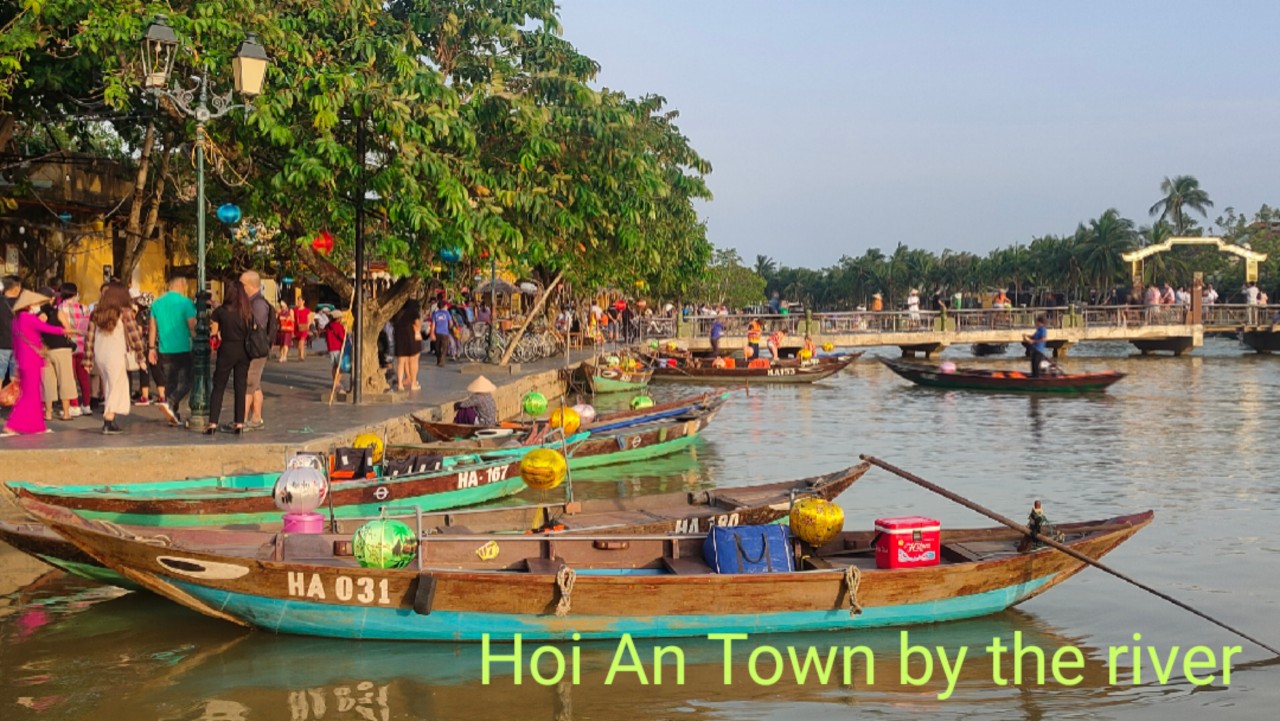 Continue to enjoy our Da Nang Tour Package from India, we today move on the tour to Hoi An ancient town and sightseeing this lovely town by the Thu Bon River.
Through distinctive architecture, Hoi An city has successfully kept its culture. Therefore, there are rows of 200-year-old shop houses with identical architectural features, Chinese-tiled roofs, and rusty ceilings as you can see while stroll along the winding alleyways. In addition, as many as yellow paints the houses, making Hoi An appear more lovely and attractive during the day. Hoi An was recognized as a Vietnamese World Cultural Heritage site in December 1999.
Our first visit is Japanese Bridge, a 400-year-old landmark and the people of Hoi An's emblem. Later on, we'll explore Hoi An's historic homes, which showcase three distinct architectural styles: Vietnamese, Chinese, and Japanese. At the same time, you may learn about local lifestyles and how residents cope with flooding, which occurs often in this city. A Chinese Assembly Hall with strong Chinese characteristics is the following place in our tour.
Then, a brief walk to the central market in Hoi An, where you may sample the smells and aromas of all the foods available there.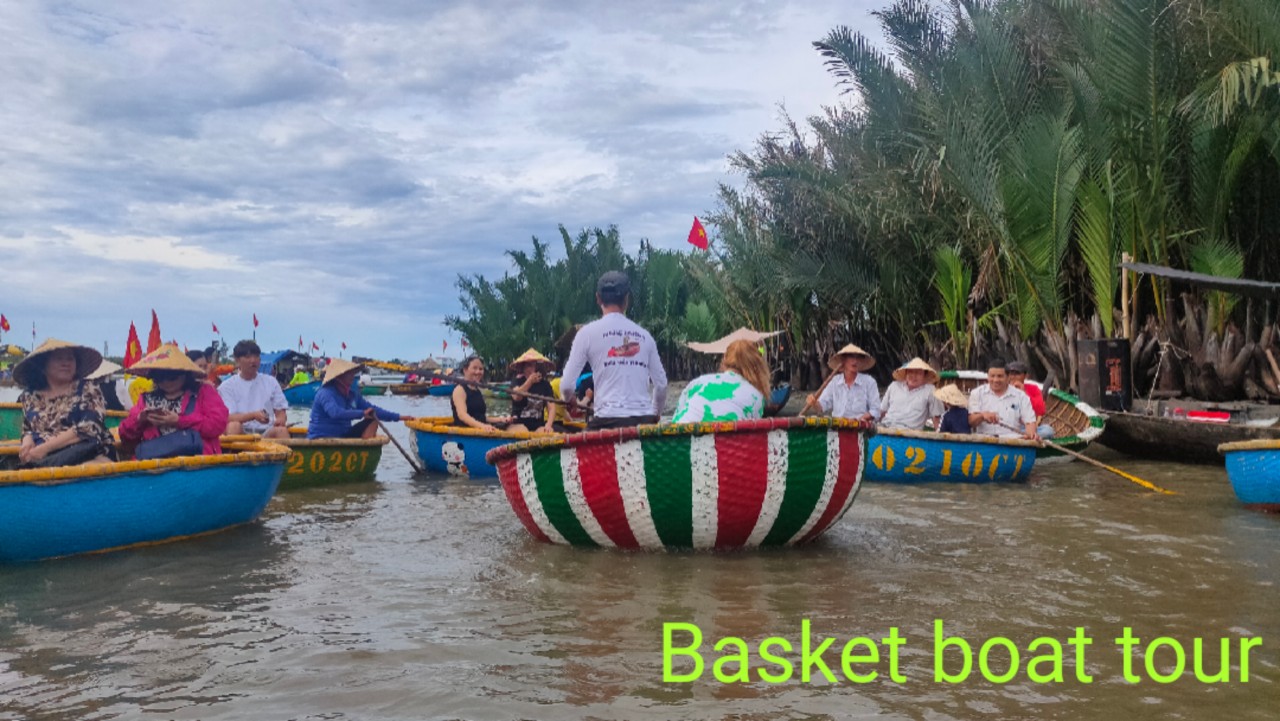 Keep up with our full day trip, we then transfer you to Cam Thanh village where you can enjoy bamboo basket boat tour. Thus, this is an experience that you should not miss while you are in Hoi An.
You will get on the basket boat when the local guy takes you inside the water coconut and teach you how to row this unique boat in Vietnam. At the same time, he can instruct you how to make it a go.
Besides, you can enjoy other activities by the local fishermen such as basket boat dancing show or watch them casting fishing net into the river.
Later, we then transfer you 60 km southwest of Hoi An to the former Holy land of the Cham people in Vietnam – My Son Sanctuary which is another World Cultural Heritage of Vietnam.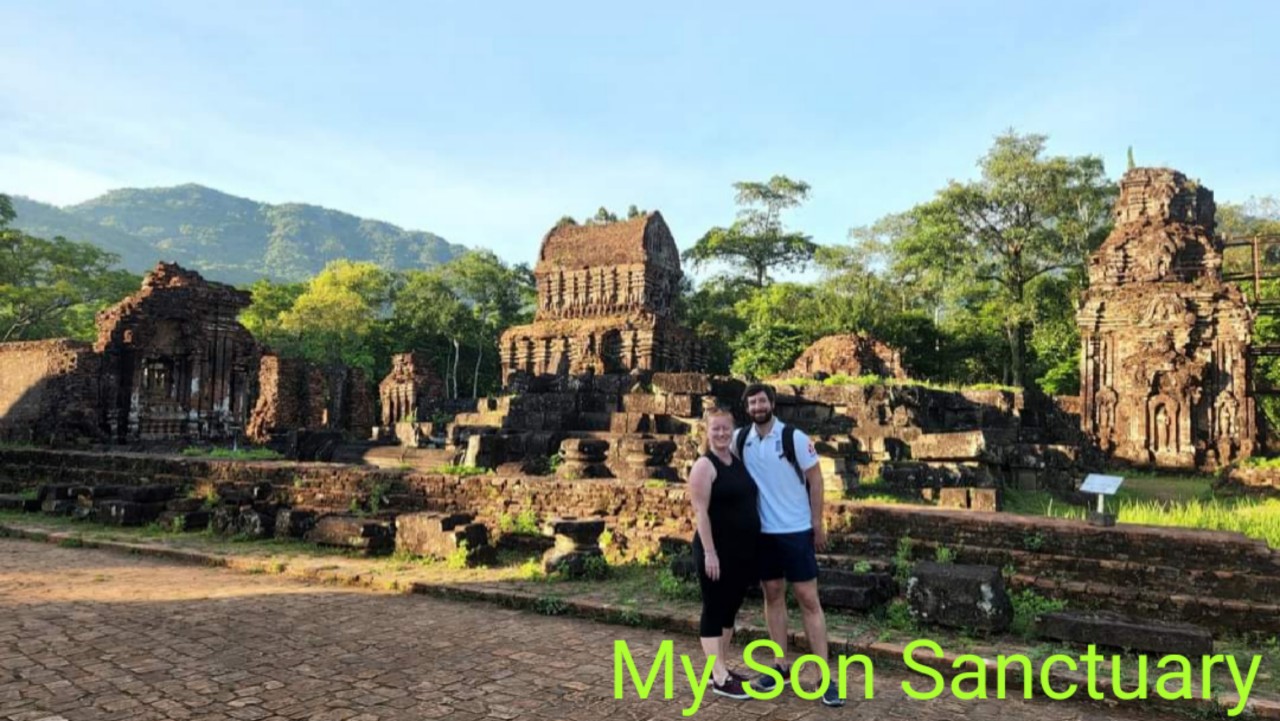 My Son Holy land was created by the Cham as a place of worship so that people might come and pray for good fortune and wishes. Although there are other groupings of temples on the site, the primary regions are A, B, C, D, E, F, G, and H.
In My Son, each group has a central temple where, in the past, the Cham people worshiped a pair of lingas and yonis, symbols of fertility, while the others served other purposes.
You'll learn in particular how the Cham people constructed the temples without utilizing cement or concrete as a glue.
We will transport you back to the hotel as soon as you're finished, and the rest of the day is on your own.
Day 4: Hue Full Day Tour from Da Nang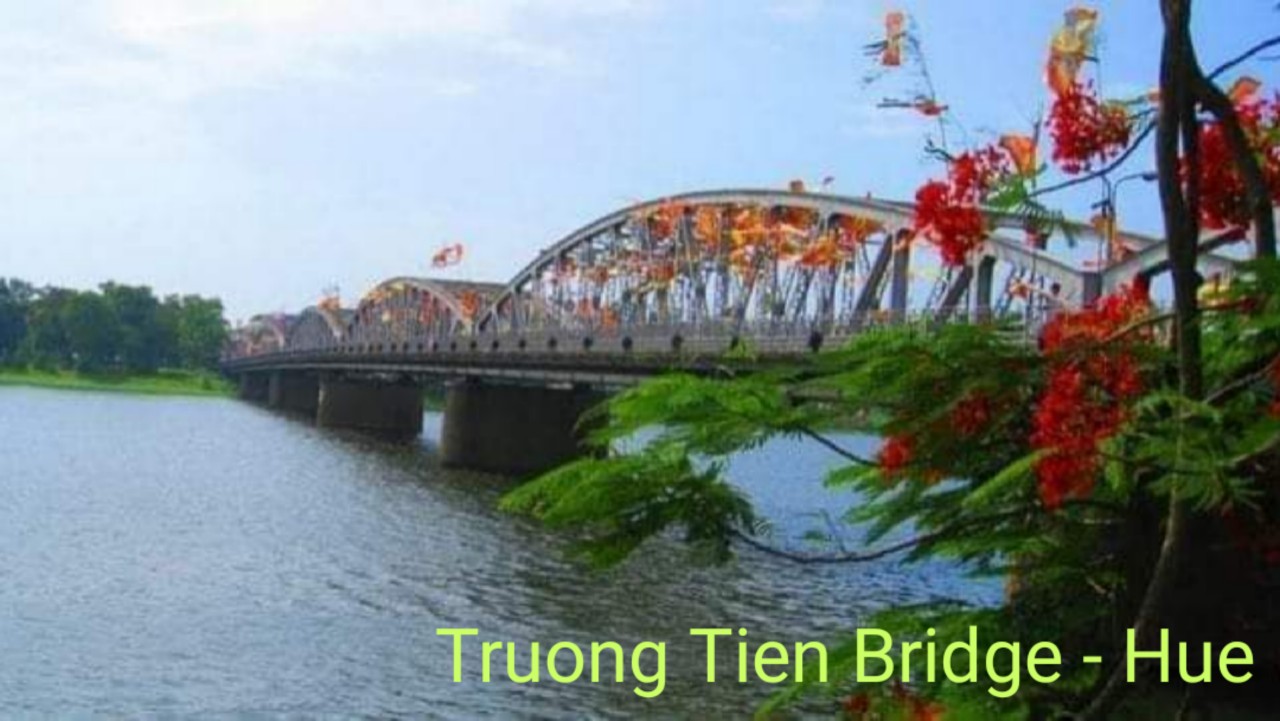 As the sun rises, our Da Nang Trip from India will continue with a full day tour to Hue city – the ancient capital city of Vietnam in the Nguyen Dynasty (1802 – 1945).
Our expert driver will make stops at some stunning natural vistas along the journey so you can take pictures of places such as Hai Van Pass – the most stunning pass route in Vietnam, this pass has a fascinating past that dates back to the old days when Vietnam and Champa Kingdom were separated.
Next, voted as one of the most beautiful bay in the world, we will make a short stop near Lang Co Bay that is home to the lovely and serene Lang Co Beach.
And Lap An Lagoon which is a sizable, stunning brackish lagoon that is home to a fishing community, oyster farms.
Reaching Hue city, we then tour Hue Citadel: the 500-hectare complex that includes the Hue Imperial City, Forbidden City, and Citadel. You will learn fascinating details about the concubines, eunuchs, and lives of the Nguyen Dynasty Emperors from our local guide. Thus, Nine Holy Cannons, The Noon Gate, Thai Hoa Palace, Hue Royal Family Temple, Hue Royal Garden, Duyet Thi Duong Theater, etc. are some of our tour highlights.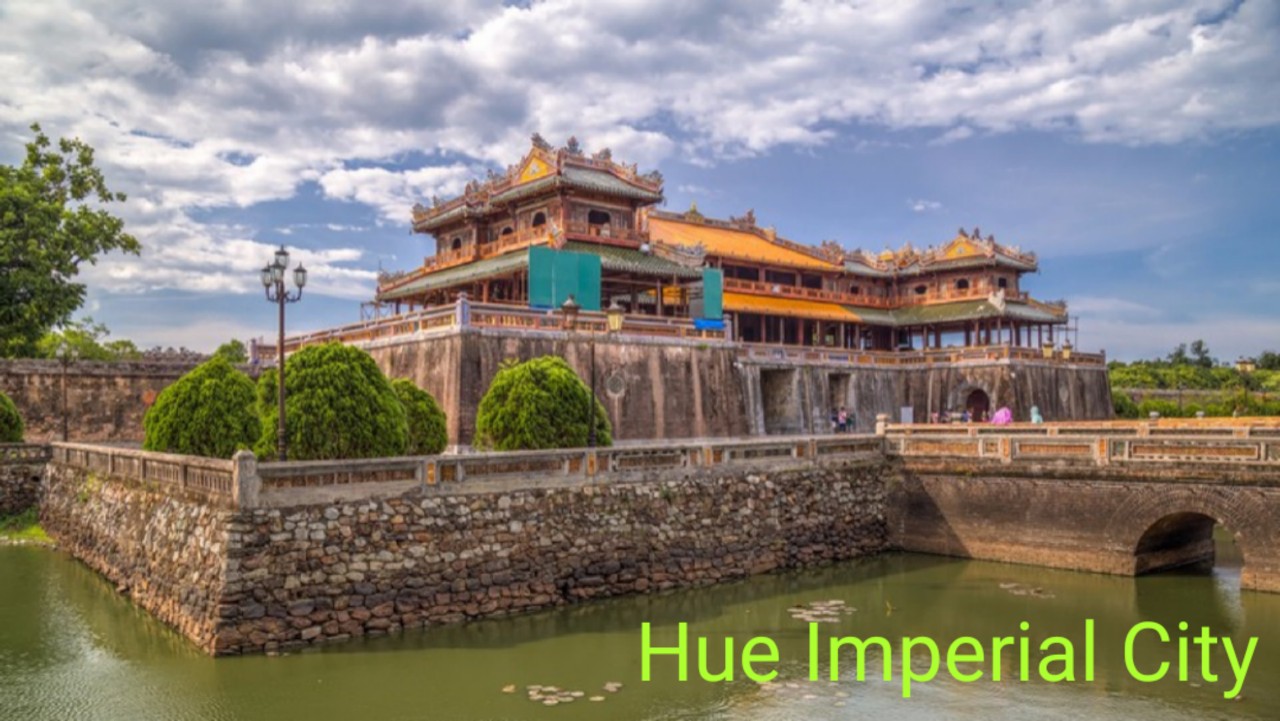 Grab some lunch (optional) before we then transfer you to Thien Mu Pagoda (Heavenly Lady Pagoda).
The Thien Mu Pagoda is the most revered and historic Buddhist shrine in Vietnam. It got a rich history back to 1601'. Upon reaching here, our local guide will share a lot of fascinating historical tales with you.
Finally, we then journey our trip to sightseeing one of the highlights of Hue Trip: the Khai Dinh Tomb, the most lavish and magnificent royal tomb of the 12th Emperor of Vietnam's Nguyen Dynasty final regime. When you admire this work of art, created by the skilled hands of Vietnamese craftsmen, you will be stunned how amazing this spot is.
Later, our guide and driver will transfer you back to the hotel in Da Nang/Hoi An. Thus, leisure on your own for the rest of the day.
Day 5: Da Nang departure flight
In the morning, after breakfast, you can have some free time and wait for our driver and tour guide who will come to collect you for Da Nang airport for departure flight back to India. Hence, our Da Nang Trip from India will come to an end here. Premium Travel Vietnam wish you had the sweetest memories with us.
HOW YOU ENJOY DA NANG TOUR FROM INDIA?
WHAT'S THE PRICE?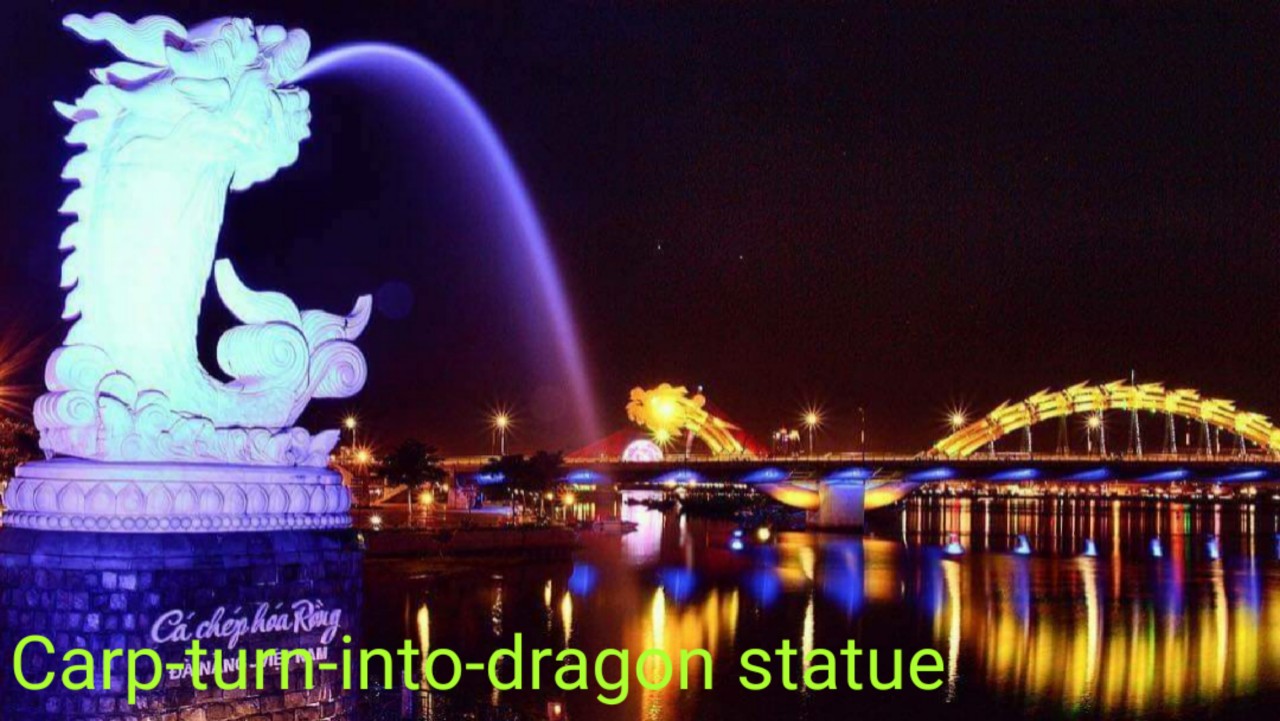 To know the price, let's contact Premium Travel Vietnam for the best deal Da Nang Tour Package from India or send an email to premiumvietnamtravel@gmail.com or whatsapp Mr. Viet (the Manager) at 0084 979613777 for more details and assistance.
WHAT'S INCLUDED IN THE TOUR?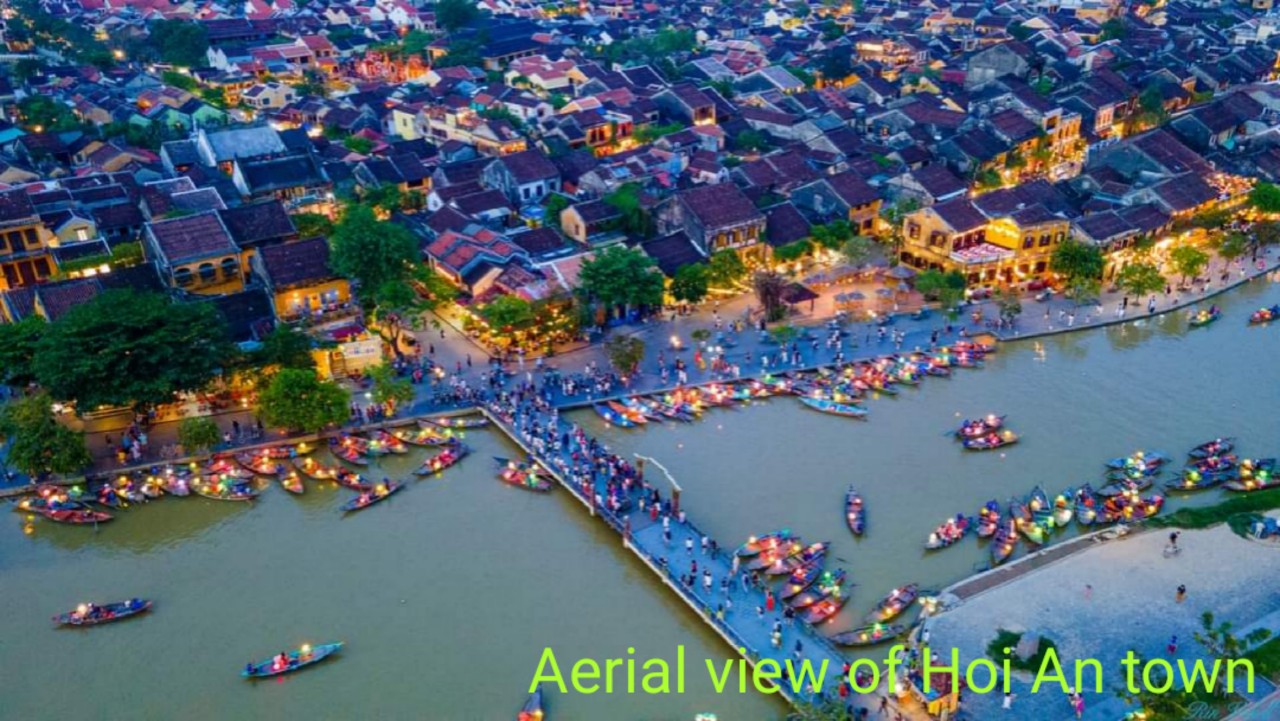 Private car
Experienced driver
English speaking guide
Cold water and wet tissues
Entrance tickets
WHAT'S NOT INCLUDED IN THE TOUR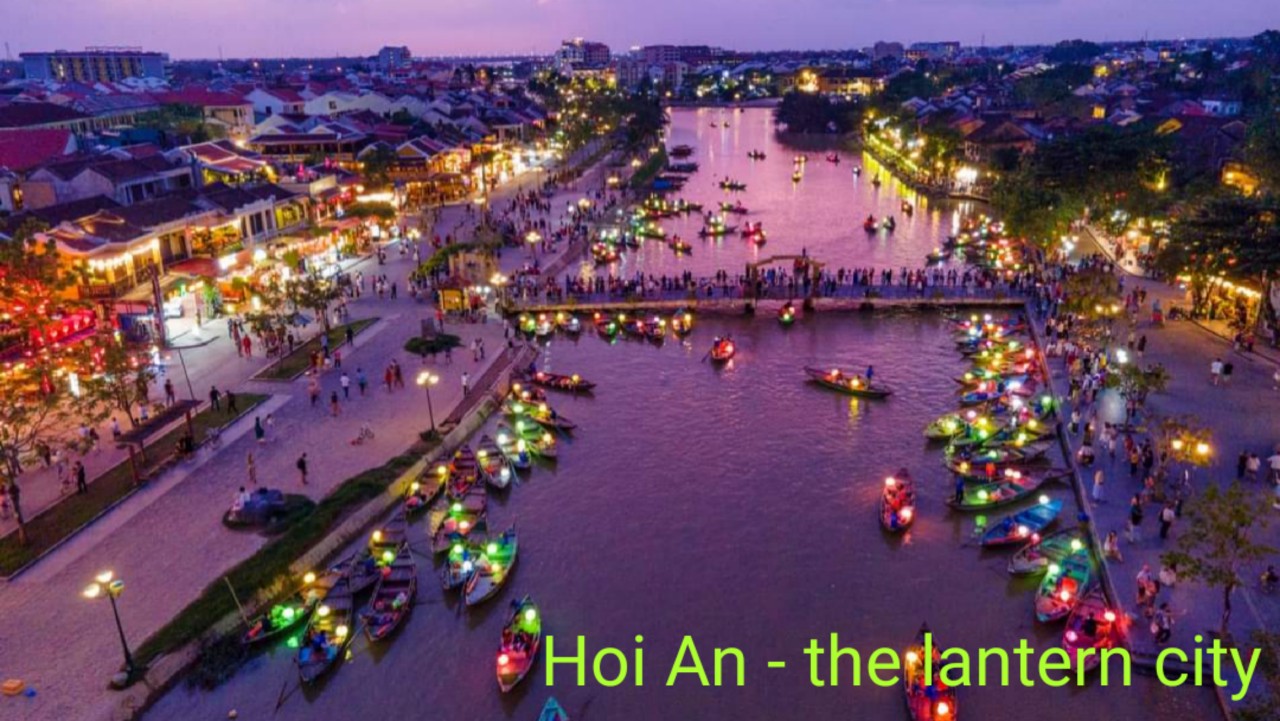 Tipping and gratuities
Other personal charges
Travel insurance
THINGS TO BRING
Fully charged camera
Sun cream
Sport shoes or sandals
Caps/hats
Sun glasses
Insect spray
TRAVEL GUIDE
In months of October, November, December, January, February; it is normally rainy, misty and cold in Ba Na Hills, let's bring rain coats and jackets with you. For the rest of the year, it is usually pleasant. In the summer, every afternoon it has some thunderstorms and lightning.
WHAT TO SEE IN DA NANG?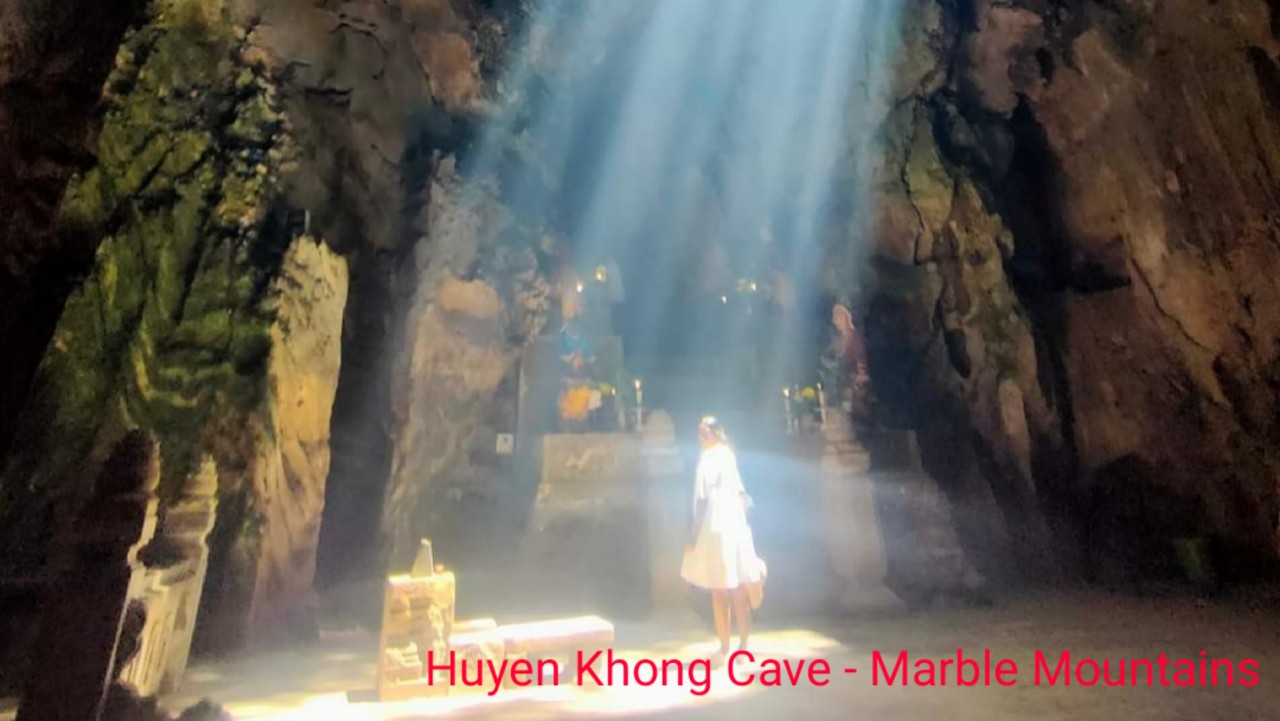 Five limestone and marble mountains make up the Marble Mountains, which are located in Da Nang. It is also a well-known location for pilgrimages and is home to temples, tunnels, peaks, and caves that are just begging to be explored.
The Marble Mountains, which are named after the five elements in Vietnamese—metal, wood, water, fire, and earth— are situated about 9 kilometers south of Da Nang in a coastal region well known for stone carving and cutting.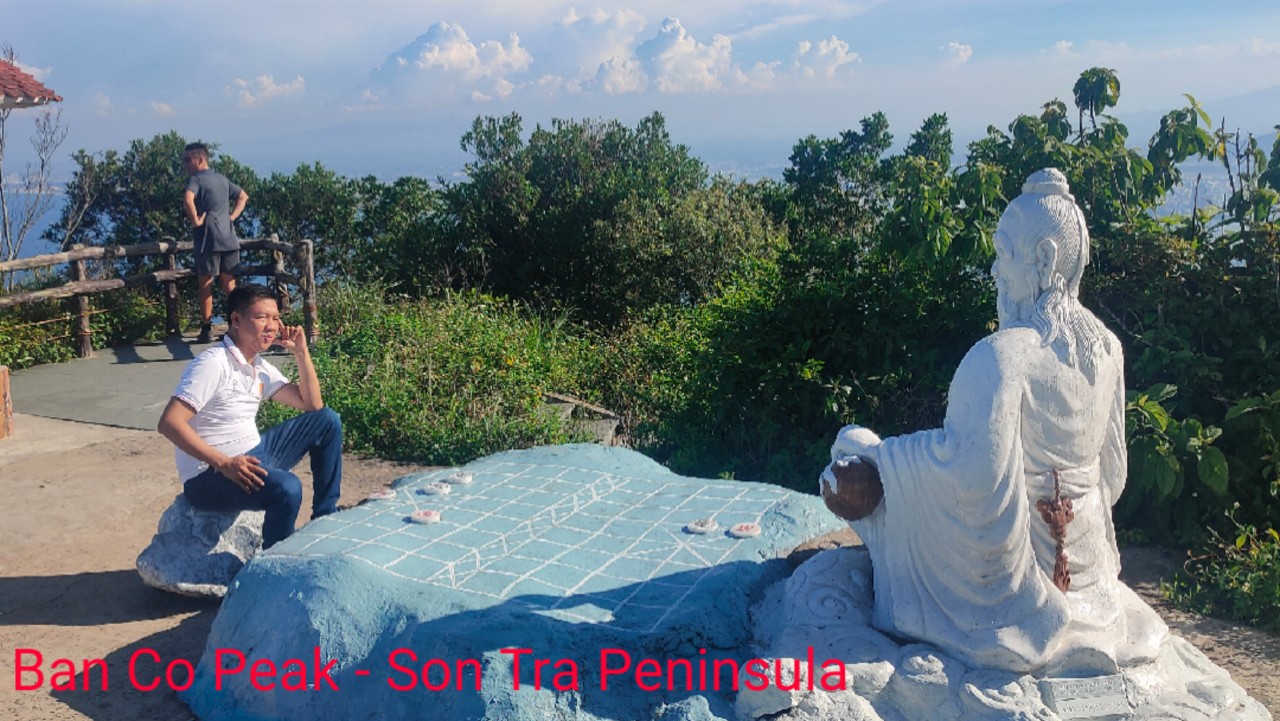 Son Tra Peninsula is also known as Monkey Mountain in America, and this spot  extends the farthest into the East Sea to protect Da Nang from the storm. This Da Nang's special conservation area will introduce you to the city's rich history, its flora and fauna, many of which are rarer species, and its breathtaking landscape  will defitinety make it worth a visit.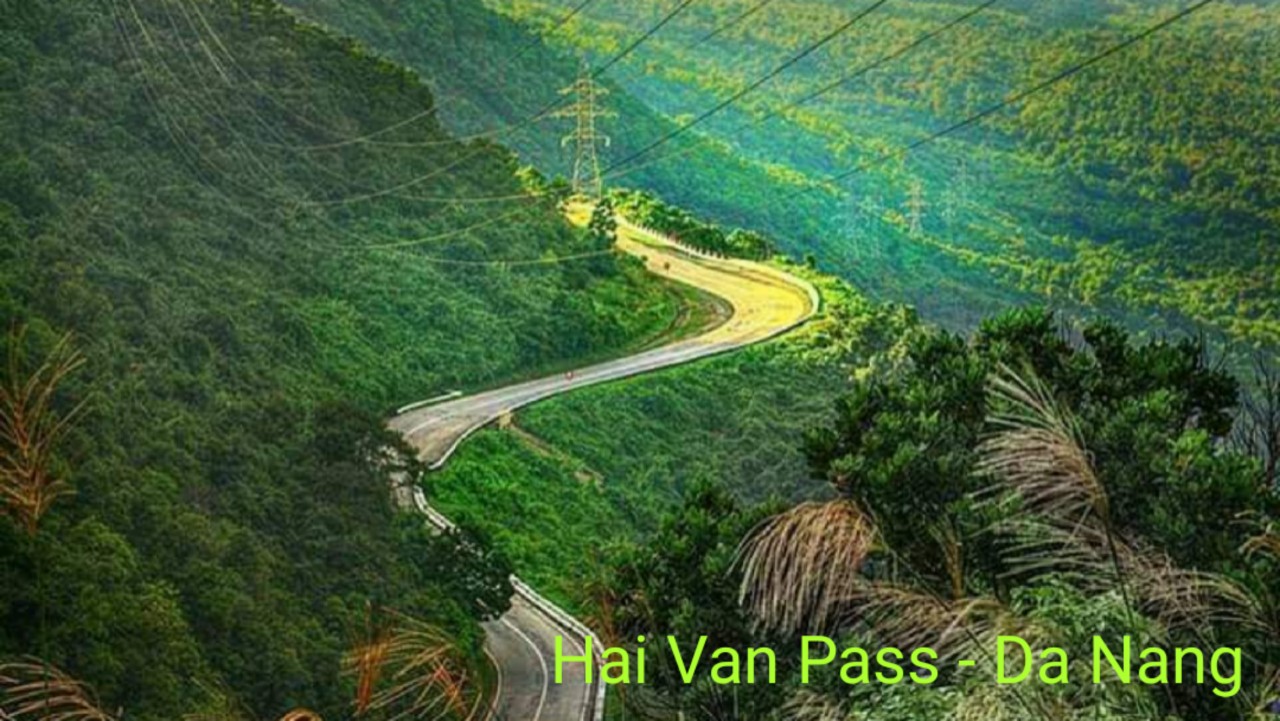 The 21 km long Hai Van Pass, also called Ai Van, runs through a branch of the range that passes across the sea and serves as a natural boundary between Thua Thien Hue and Da Nang City. The most stunning and dangerous landscape pass in Vietnam is known as Hai Van Pass (meaning Sea and Clouds since the waves wave the mountain foot and the pass is gloomy all year round). In the past, the pass was the border between Champa Kingdom to the south and Dai Viet to the North. Lying at the height of 496 meters above sea level, Hai Van Pass deserved one of the must see spot for those who travel around Vietnam. Honored to be chosen as one of the "Top 10 most beautiful coastal roads in the world" by the British daily The Guardian.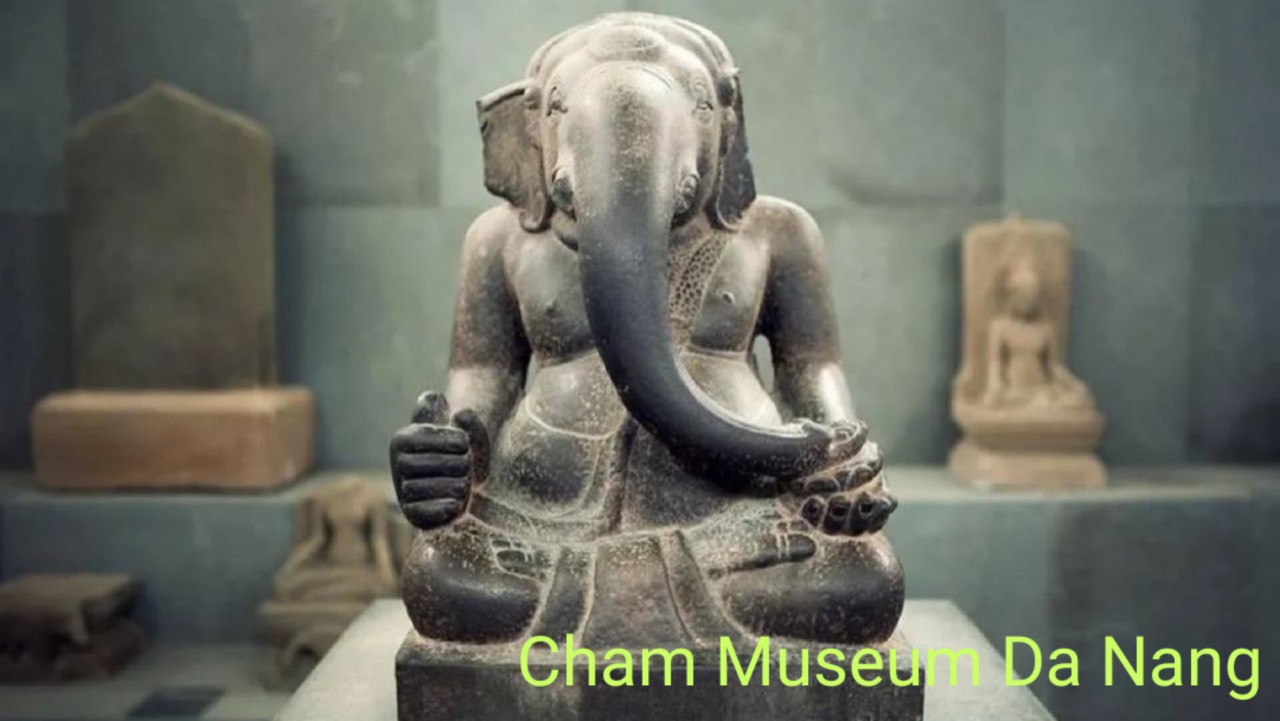 The initial structure was constructed in 1915, along with the Museum of Cham Sculpture. More than 20 years prior to it, a large collection of Cham sculpture objects was discovered at Tourane Park in Da Nang, Quang Nam, and other provinces.
Visitors at the Da Nang Museum of Cham Sculpture will be able to tour the galleries, which have more than 2,000 large and little antiques, 500 of which are on exhibit while the remainder are kept prudence in the warehouse's storage. Most of these sculptures, which date from the seventh through the fifteenth century, are original.
These objects, in particular, are a vivid reflection of the Cham Pa people's cultural, spiritual, and religious life and stand as the height of sculpture in terms of form, idea, and substance.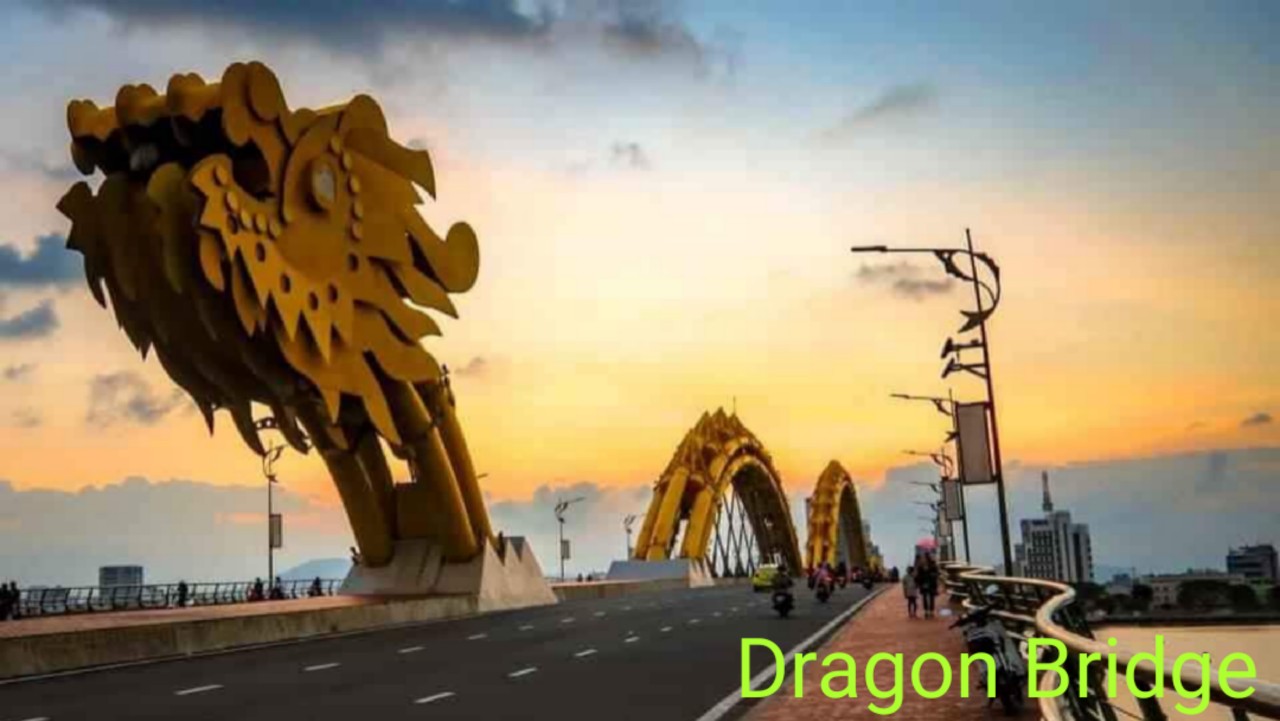 Built in 2013, The Dragon Bridge is a piece of world architecture that was created to resemble a dragon with the ability to breathe fire and water. The dragon represents abundance, a country's strength, the universe, existence, and development. The Dragon Bridge represents the conviction in the ascent and advancement of the people of Da Nang because it is the ideal representation of a developing metropolis.
Here, size and even the number of lanes are important. Vietnamese tradition regards the number six as auspicious, hence the dragon measures 666 meters long, 66 meters tall, and contains six lanes for cars and motorcycles.
Upo coming to Da Nang, you can come to Dragon Bridge every Friday, Saturday and Sunday to watch Dragon breathing water and fire.
BANA HILLS GOLDEN BRIDGE: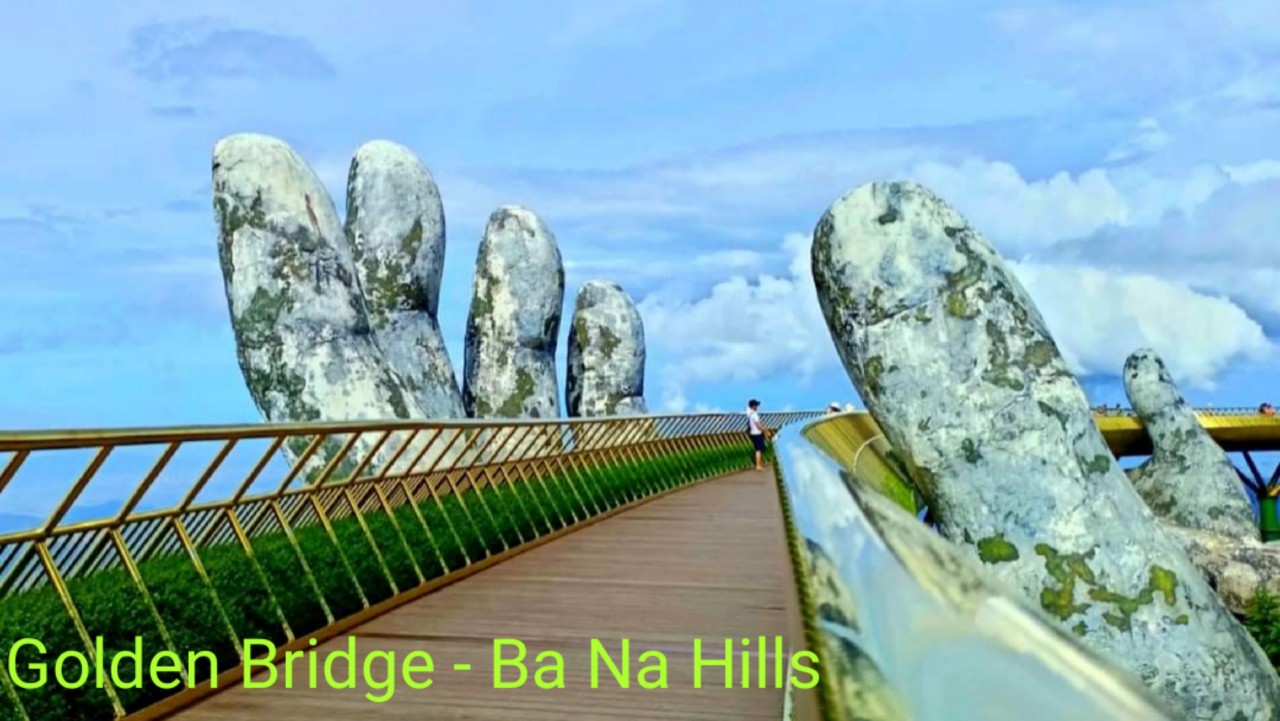 Bana Hills in the past chosen by the French colonizers' as their preferred holiday location. In the modern day, it has undergone extensive investment and expansion to become a premier recreational complex including the newly built symbol – Golden Bridge and greatest French architecture in addition to the most major resort and exhilarating entertainments. Ba Na Hills is a famous tourist destination for both domestic and international travelers visiting Vietnam.
Lying over 1,000 meters above sea level, the Golden Bridge is located. The Bridge has a distinctive setting and architecture that make a stroll here an unforgettable experience. As the pedestrian pass by, it will provide unbroken views of the magnificent countryside below.
In addition to The Golden Hands Bridge, Ba Na Hills has more to see such as Flower garden, Fantasy Park, French village and other outdoor performances…
PLACES OF INTERESTS AROUND DA NANG?
An architectural complex of historic Champa temples and towers is known as My Son. The My Son sacred site was constructed about the fourth century, with more than 70 temples and towers constructed between the seventh and thirteenth centuries.
A well-known creation of the Champa monarchy, My Son Sanctuary features numerous temples with distinctive architectural features. Statistics show that there are more than 70 brick and stone buildings that date from the 7th to the 13th centuries. The main temple, each of which has a distinct name, is the most noticeable aspect of My Son worship the guardian deity of the ancient Champa rulers, the Linga or a statue of Siva.
Reaching here, visitors not only know special architectures of Hindu temples of My Son Sanctuary but they also find more interesting about Hindu religion and Champa culture.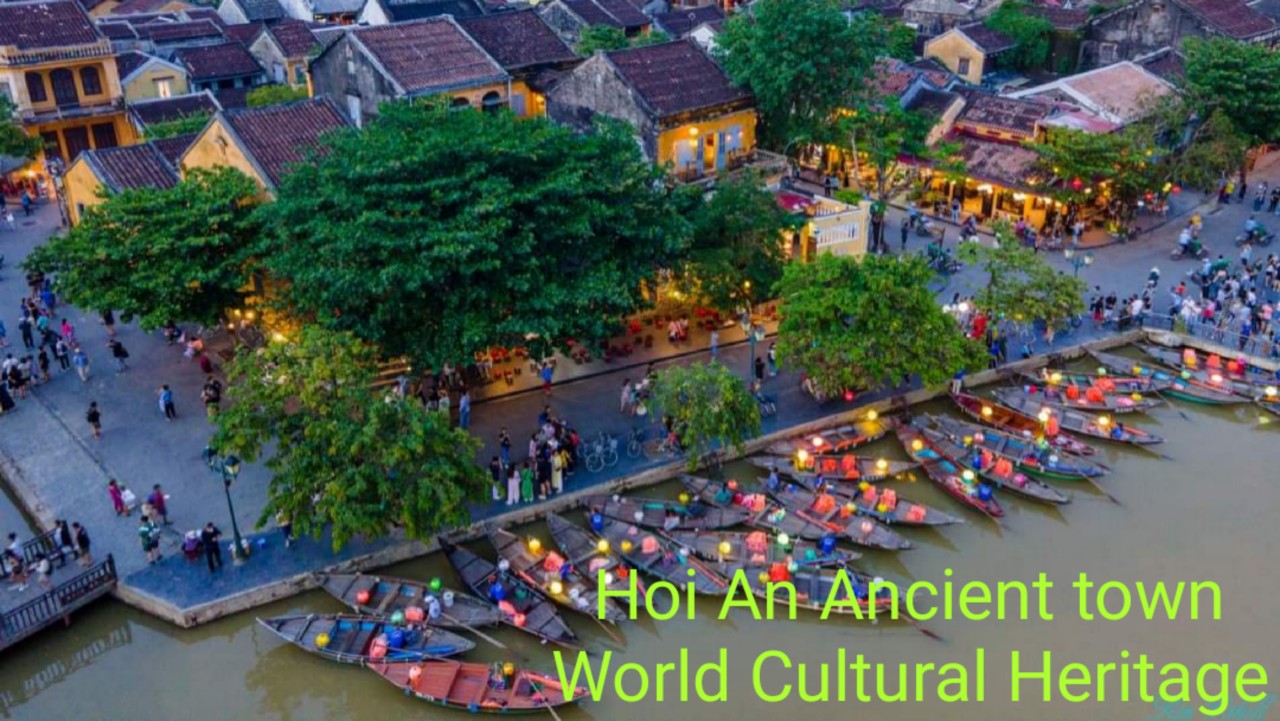 Hoi An, a city in the province of Quang Nam, is home to numerous old towns that were constructed in the 16th century and are still virtually intact today. Hoi An is referred to as Faifo in historical Western texts. Since 1999, the UNESCO has designated Hoi An Ancient Town as a World Heritage Site. Many travelers from Vietnam and foreign countries really like to visit this location.
Considered as a little Venice of Vietnam, Hoi An is renowned for the elegant and traditional architecture of its streets, walls, and homes. Hoi An's ancient town still carries the beauty of antiquity with mossy moss on every tile roof, brick, and tree line despite the numerous ups and downs of history.
Hoi An ancient town is listed as the World Cultural Heritage of Vietnam in December, 1999.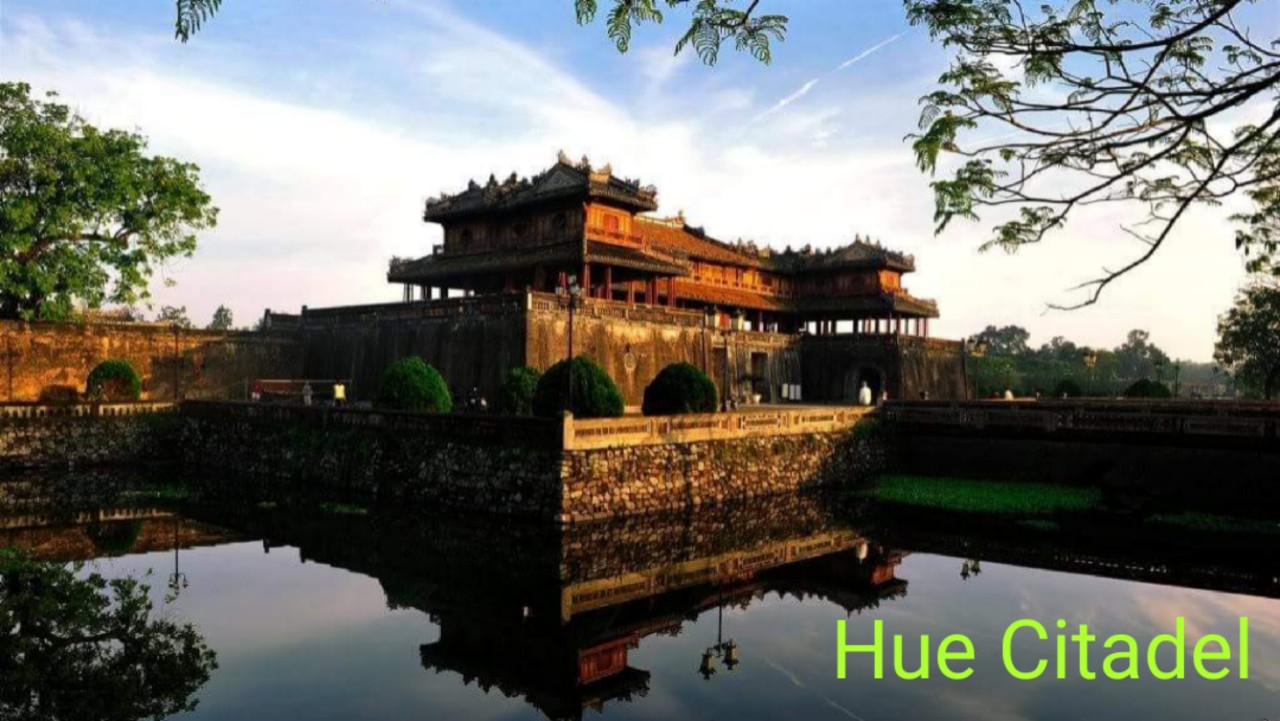 Close to Da Nang to the South, Hue is a great place to visit. On the banks of the Perfume River in central Vietnam stands the city of Hue. Moreover, Hue is not only nice in poem and art but Hue is also well-known for the Huong River, the Ancient Palace with its serene setting, the Thien Mu Pagoda with its holy site, and the Truong Tien Bridge that spans the Huong River. Particularly the Hue Citadel, which UNESCO designated a World Cultural Heritage site where the Nguyen Emperors located back to the 19th century.
Coming to Hue, travelers will both enjoy its stunning environment and its regal folk tunes while sample some of the best of Hue's delicious delicacies like crab cakes, mussel rice, pancake, Hue pork skewer… Visitors will notice the tranquil, gentle, and peaceful beauty of Hue and help you stay away from hustle and bustle of the big cities.
SOME INDIAN RESTAURANTS IN DA NANG?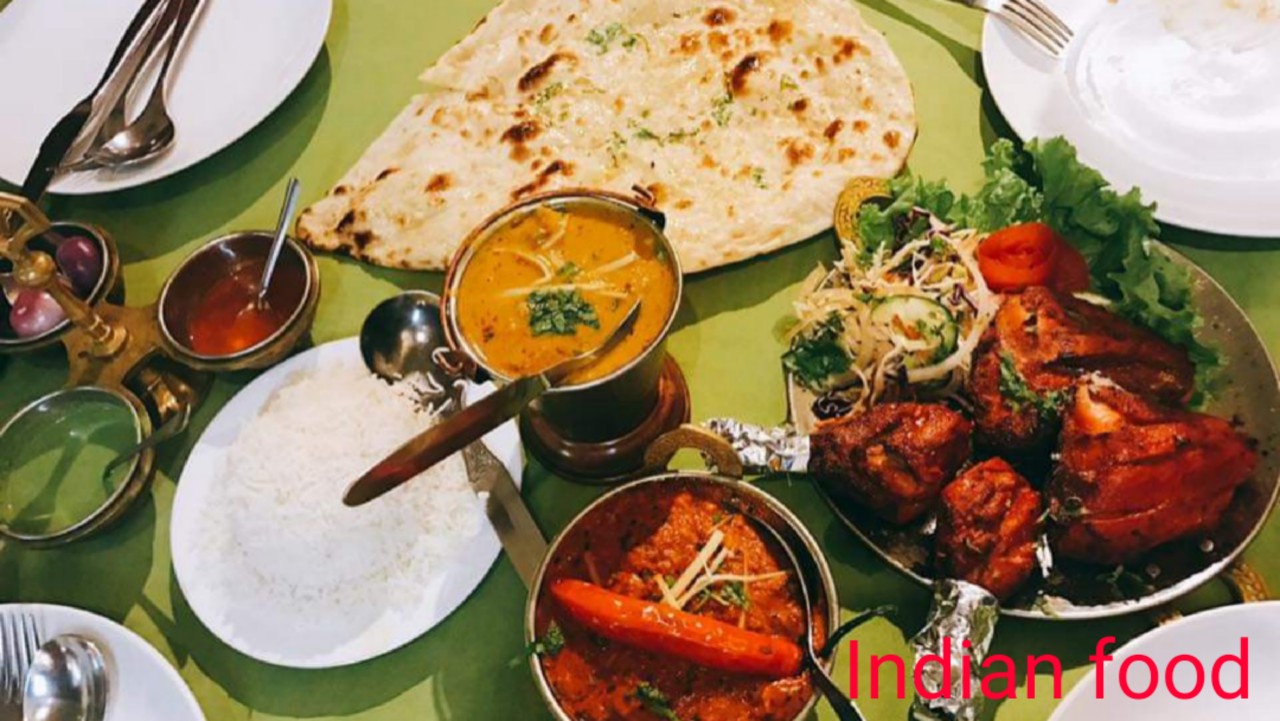 Mumtaz Indian restaurant Da Nang:
Address : 24 An Thuong 6, My An, Ngu Hanh Son, Da Nang
Maharaja Indian restaurant
Address: 09 An Thuong 2, My An, Ngu Hanh Son, Da Nang
Indian Curry
Address: 110 Pham Cu Luong street, An Hai Bac, Da Nang city
Indian Restaurant Ganesh Da Nang
Address: 187 Le Quang Dao street, My An, Da Nang city
Himalaya Indian restaurant
Address: 12 An Thuong 5, My An, Da Nang city
SUGGEST SOME HOTELS TO STAY IN DA NANG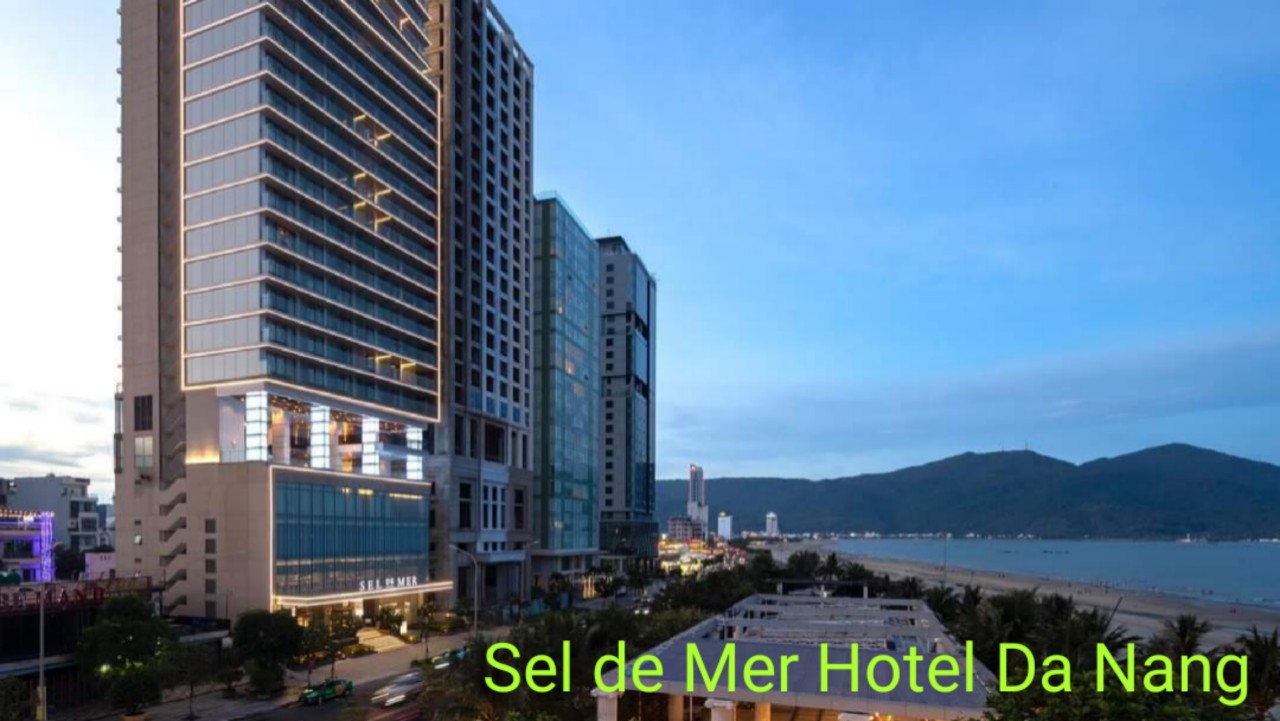 Brilliant hotel
Address: 162 Bach Dang, Hai Chau, Da Nang
TMS HOTEL DA NANG BEACH
292 Vo Nguyen Giap street, Da Nang city
CHICLAND DA NANG BEACH HOTEL
210 Vo Nguyen Giap street, Da Nang
SEL DE MER HOTELS AND SUITES
92 Vo Nguyen Giap street, Da Nang city
BELLE MAISON PAROSAND DA NANG
216 Vo Nguyen Giap, Da Nang city
WHAT'S VIETNAM CURRENCY, CURRENCY NOTES AND THE RATE TO INDIAN RUPEE?
VIETNAM CURRENCY
The official currency of Vietnam is Vietnamese Dong. One American dollar is equal to 24.911,63 (update on November 1, 2022)
VIETNAM CURRENCY NOTES AND THE RATE TO INDIAN RUPEE
1,000 VND = 3,32 R
2,000 VND = 6,65 R
5,000 VND = 16,64 R
10,000 VND = 33,27 R
20,000 VND = 66,66 R
50,000 VND = 166,65 R
100,000 VND = 333,3 R
200,000 VND = 666,4 R
500,000 VND = 1.666,00 R
(update on November 1, 2022)
WHICH TRAVEL AGENT TO BOOK DA NANG TOUR PACKAGE FROM INDIA & HOW TO BOOK?
TRAVEL AGENT
Premium Travel Vietnam (PTV) is a leading tour company in Da Nang city. With more than twenty years in the tourism industry, PTV will give you the best holiday experience as we can and we create some good values that no one can compare.
We have International Tour Operator License No: 48-281/2022/TCDL – GPLHQT Issued by Vietnam National Administration of Tourism (VNAT) – the governmental office of tourism of Vietnam so we are legal to organize any trips for foreign tourists travel to Vietnam.
HOW TO BOOK DA NANG TOUR FROM INDIA?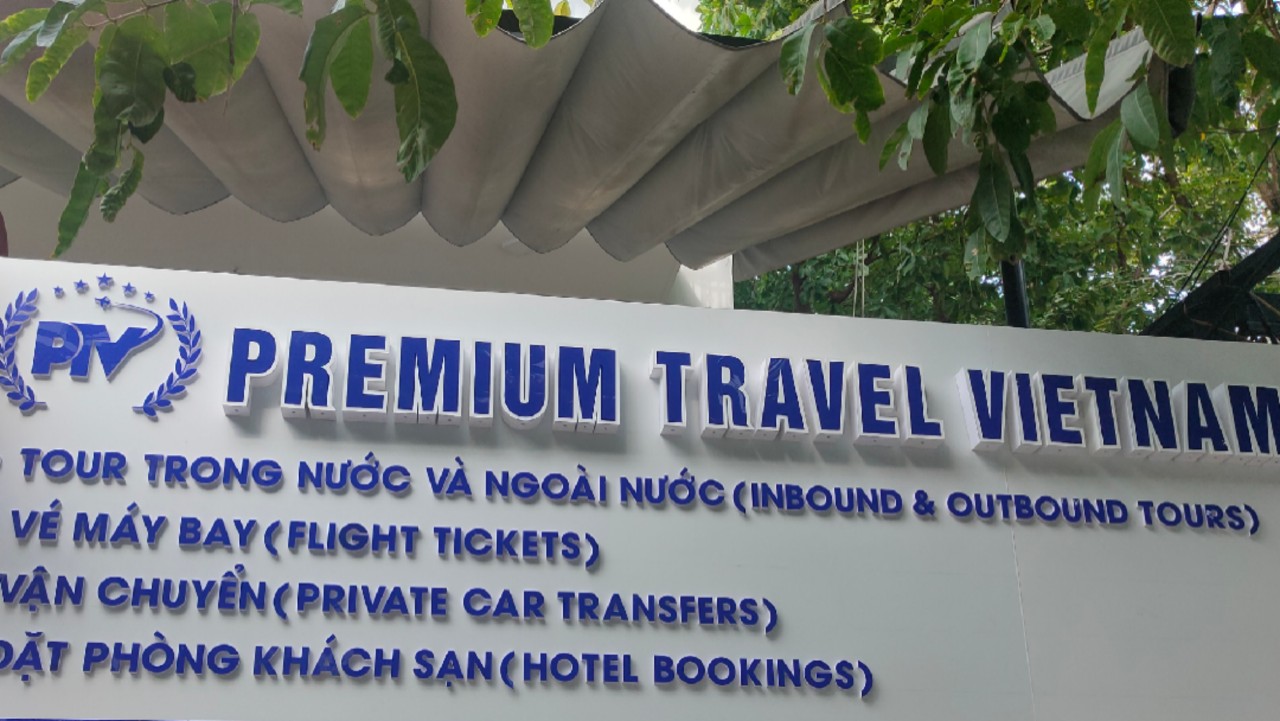 So, if you plan to come to Vietnam, looking for a professional tour operator/ best travel agent in Da Nang city for  India Da Nang Tour Package, kindly contact us as follows:
Website: https://premiumtravel.info/tours
https://premiumtravelvietnam.vn/
Email: premiumvietnamtravel@gmail.com
Whatsapp/Viber at 0084 979613777
We highly respect your choice and make your trip a meaningful one.