General
Ba Na Hills in Da Nang city, central Vietnam is exactly fantastic place that you expect to see. Thus, this is Vietnam's largest amusement park; Da Nang's highest peak at 1,487 meters from sea level; world – renowned Golden Hands Bridge; second Dalat city of Vietnam thanks to its beautiful weather.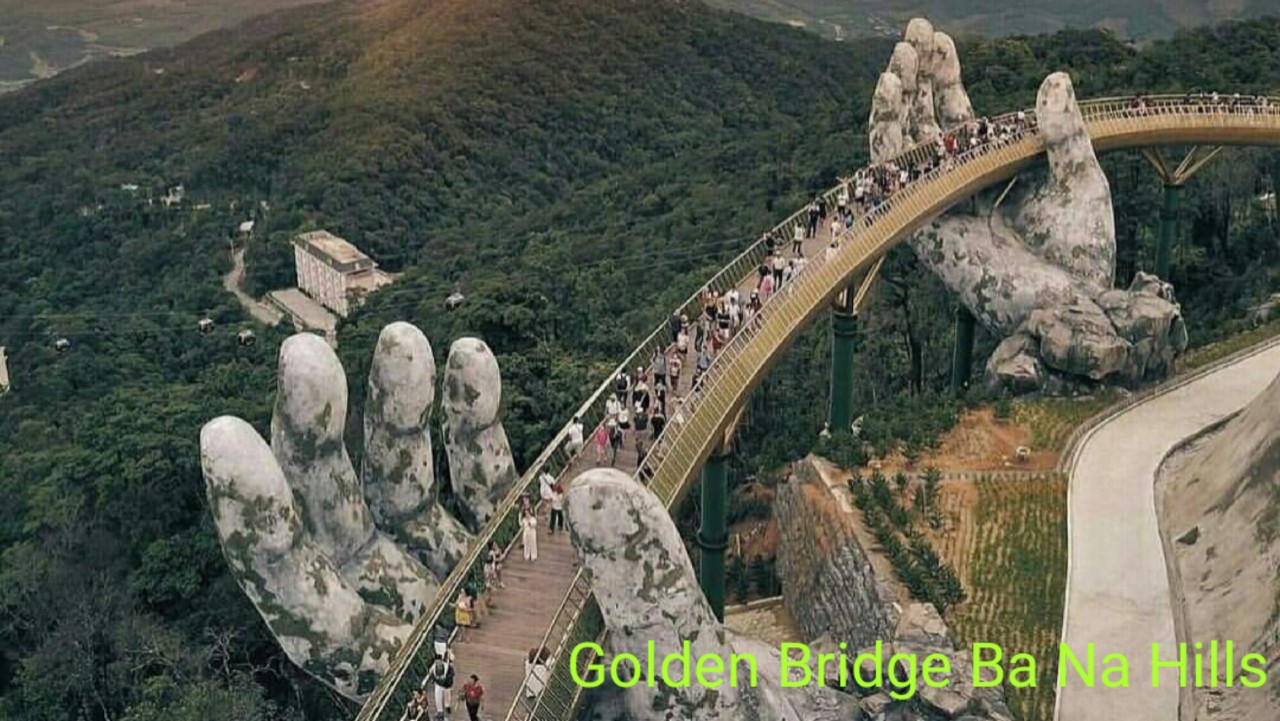 Hence, Ba Na Hills attracts tourists thanks to its amazing nature with breathtaking scenery. So in order to give you Ba Na Hills Da Nang Tour, Premium Travel Vietnam (PTV) organizes Ba Na Hills Tour from Da Nang.
BA NA HILLS DAY TOUR FROM DA NANG SUMMARY,ITINERARY: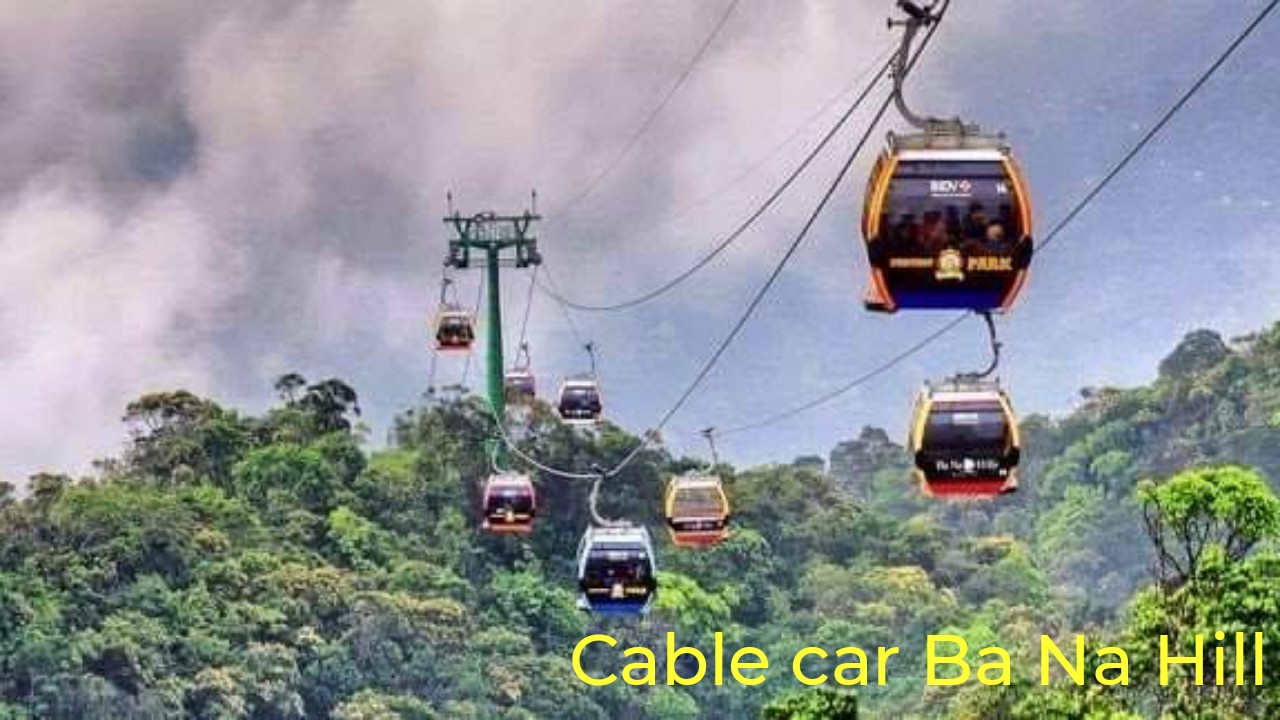 SUMMARY
-Duration: full day
-Starting time: 08:30 a.m
-Finish time: 16:00 p.m
–Pick up point: at your hotel
-Drop off point: as above
-Highlights: Golden Bridge – cable car – flower garden – wine cellar – Buddist temples – indoor activities – fun theme park – Da Nang's highest point.
ITINERARY:
As you know, Da Nang is one of the best cities to live in Vietnam. This is a coastal city that is ideal place for tourist who come to relax on the beach. Besides, Da Nang city has  a plenty of tourist attractions that draw attention of tourists around the world, of which is Ba Na Hills. Thus, Ba Na Hills Day Trip from Da Nang must be an adventurous tour for you.
This is an entertainment spot which is built on the top of Ba Na Hills in 1901 by the French. The nature and surrounding areas have blessed Ba Na Hills a perfect place to cool off and own a panoramic view of Da Nang.
In 2009, Sun Group greatly renovated it and turned Ba Na Hills into one of the biggest indoor amusement parks in Vietnam.
So, our Ba Na Hills Tour from Da Nang begins with the pick up at the hotel in Da Nang and directly transfer you to Ba Na Nui Chua.
Upon reaching Ba Na Hills, we will get inside the cable car to ride up to pay a visit to Golden Bridge. On the way, the scenery underneath looks awesome, it creates a pleasant atmosphere that you have never had before.
As you go out the cable car, we will admire Giant Golden Bridge. Thus, the bridge looks amazing, seeming like God's Hands stretching out to help the people. Moreover, it is listed as one of 100's outstanding tourist destinations to be visited in the world. Here, you get your opportunity to take great pictures of the region.
Keep going on our Ba Na Hills Tour from Da Nang, we then head to visit former French Debay Wine Cellar where you can sample some of unique wine of France and the region. Following is to sightseeing Le Jardin D'amour Flower Garden nearby and then a Sakyamuni Buddist statue with 28m high.
Finishing the first part, we then move on the cable to reach the summit of Ba Na Hills where you can feel the difference in temperature. Hence, Ba Na is considered as second Sapa of Vietnam due to its perfect weather. This is why the French had come and built such a lovely summer resort in the 19th century.
At arriving the top, we will wander off around and pay a visit to Fun Theme Park with all latest games and entertainment. As you want, let's come to take pictures with your idols at Wax Museum (your own expense).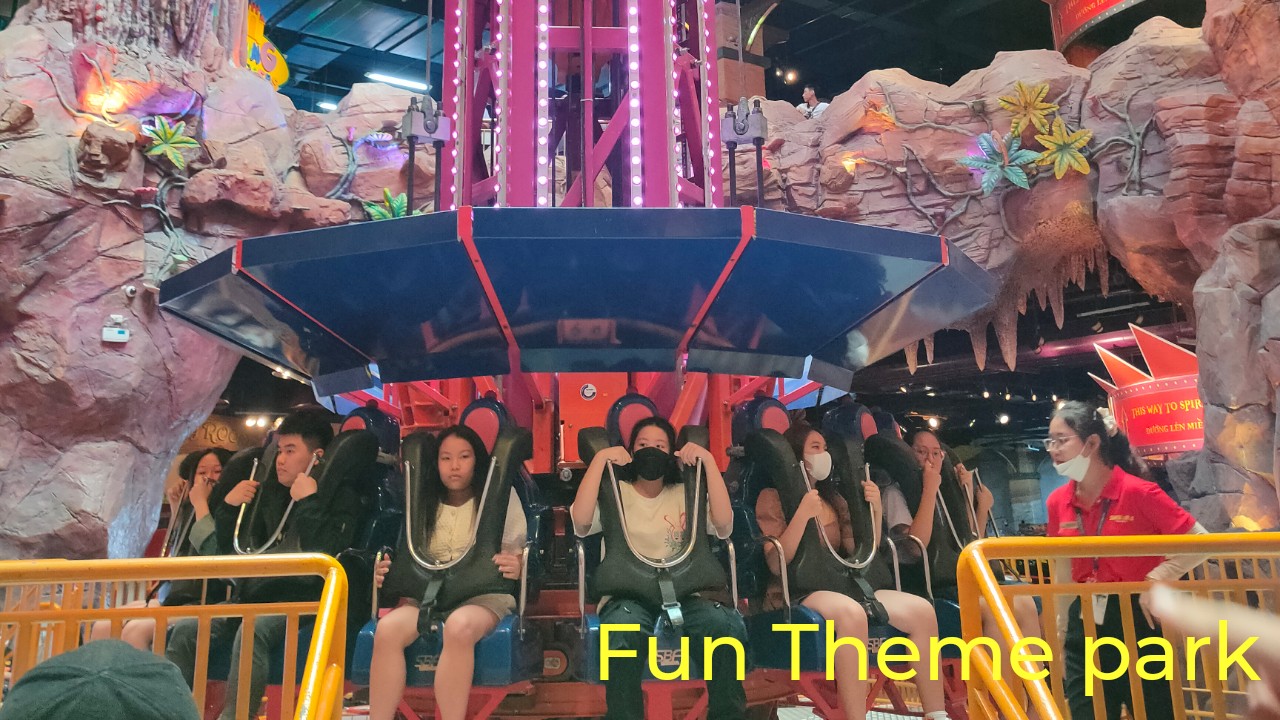 After that, our guide then takes you to Catholic Church, then following is to walk up to Buddist Pagoda to grab just spectacular landscape of the region.
Upon finishing, then you can have some free time in Ba Na Hills to explore more on your own. Finally, our guide will come to meet and take you back to the parking lot. From here, our car will transfer you back to your hotel in Da Nang city and our Ba Na Hills Tour from Da Nang is coming to an end here.
HOW DO YOU ENJOY GOLDEN BRIDGE BA NA HILLS TOUR FROM DA NANG?
Joining with us in Golden Bridge Ba Na Hills Tour from Da Nang, we will give you an enjoyable experience to discover unique Golden Bridge on the hill. Second, you can contemplate yourself in just astonishing nature of Ba Na Hills. Besides, you can enjoy fresh air, admiring unspoilt forest of the region. And lastly, sharing your fun with all exciting mini shows, performances, outdoor activities will definitely make your trip worth a visit.
BA NA HILLS DAY TRIP FROM DA NANG PRICE, TOUR INCLUSION, TOUR EXCLUSION,THINGS TO BRING, TRAVEL GUIDE, CHILDREN POLICY?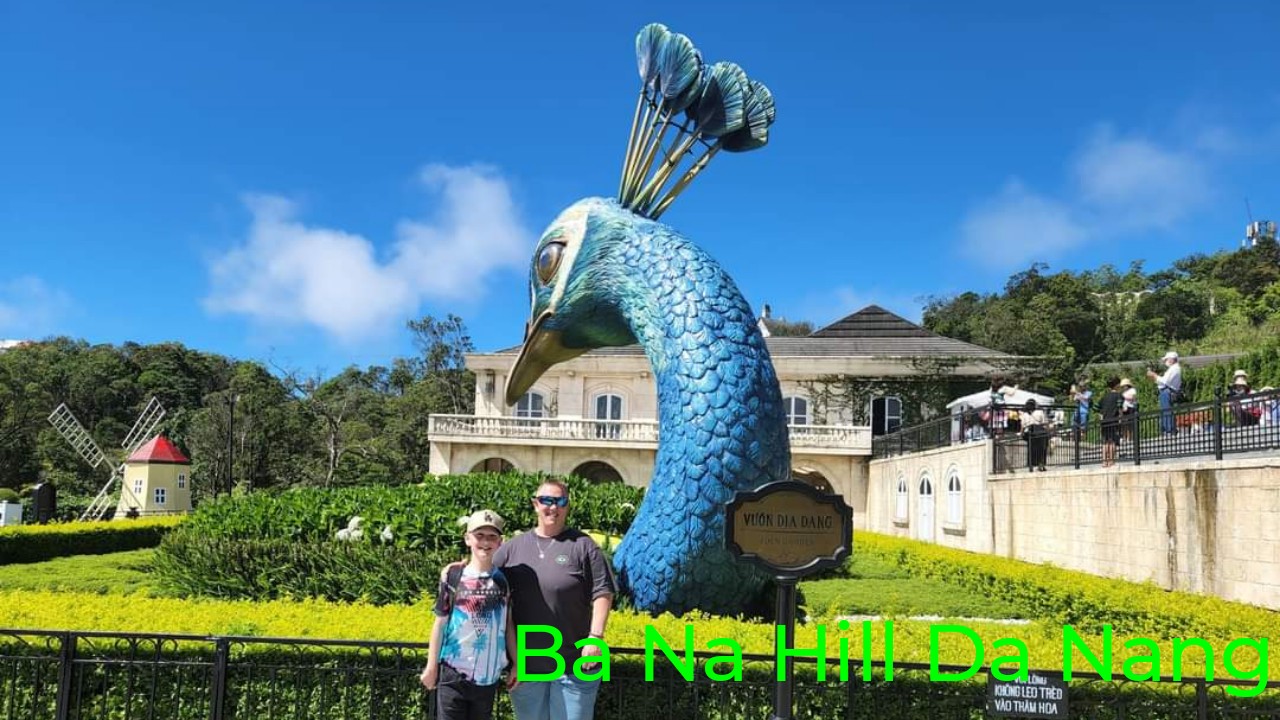 PRICE
Kindly contact us at premiumvietnamtravel@gmail.com or reach us via Whatsapp Mr. Viet at number: 0084979613777 for more details and assistance about Ba Na Hills Tour and Golden Bridge Tour. It is our honor to serve you and we are promised to give you the best experience that you will ever have.
TOUR INCLUSION
4 – seat private car with air conditioning
Experienced driver
English speaking guide
Entrance ticket
Cold water and wet tissue
Lunch
TOUR EXCLUSION
Travel insurance
Other expenses
Soft drinks and beverages
Tips and gratuities
THINGS TO BRING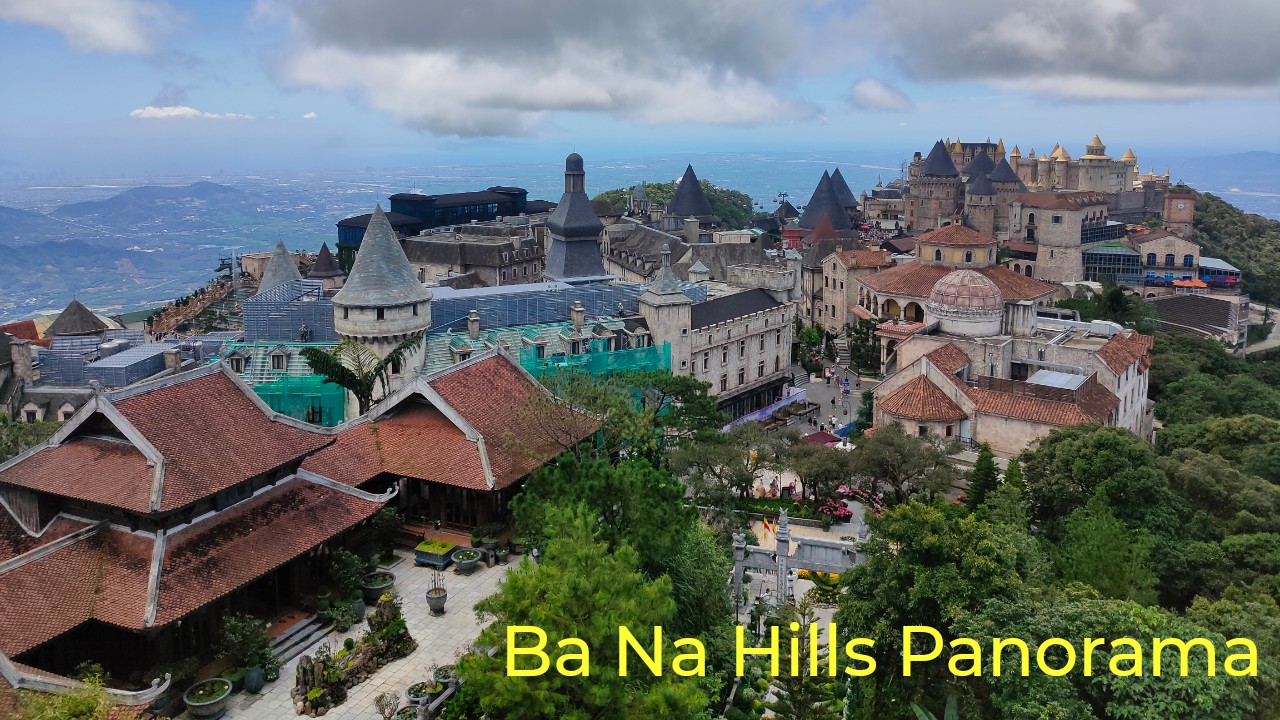 Fully charged camera
Sun cream
Climbing shoes
Caps/hats
Sun glasses
Insect spray
TRAVEL GUIDE
In months of October, November, December, January, February; it normally rains in Ba Na Hills, let's bring rain coats with you. For the rest of the year, it is usually pleasant and beautiful.
CHILDREN POLICY
FOC for children under 1m high
700.000 VND for ticket for children from 1-1.4m high
Full charge as adults for children over 1.4m high
HOW TO BOOK BA NA HILLS DA NANG TOUR?
So, if you want to find the best travel agent in Da Nang city and know more about Ba Na Hills Da Nang Tour, do not hesitate to contact us:
Website: https://premiumtravel.info/tours
Email: premiumvietnamtravel@gmail.com
Whatsapp/Viber at 0084 979613777
We highly respect your choice and make your trip a meaningful one
Copyright by Phong Nha Pioneer Travel, see the original link here
BA NA HILLS FULL DAY TOUR CUSTOMERS' REVIEW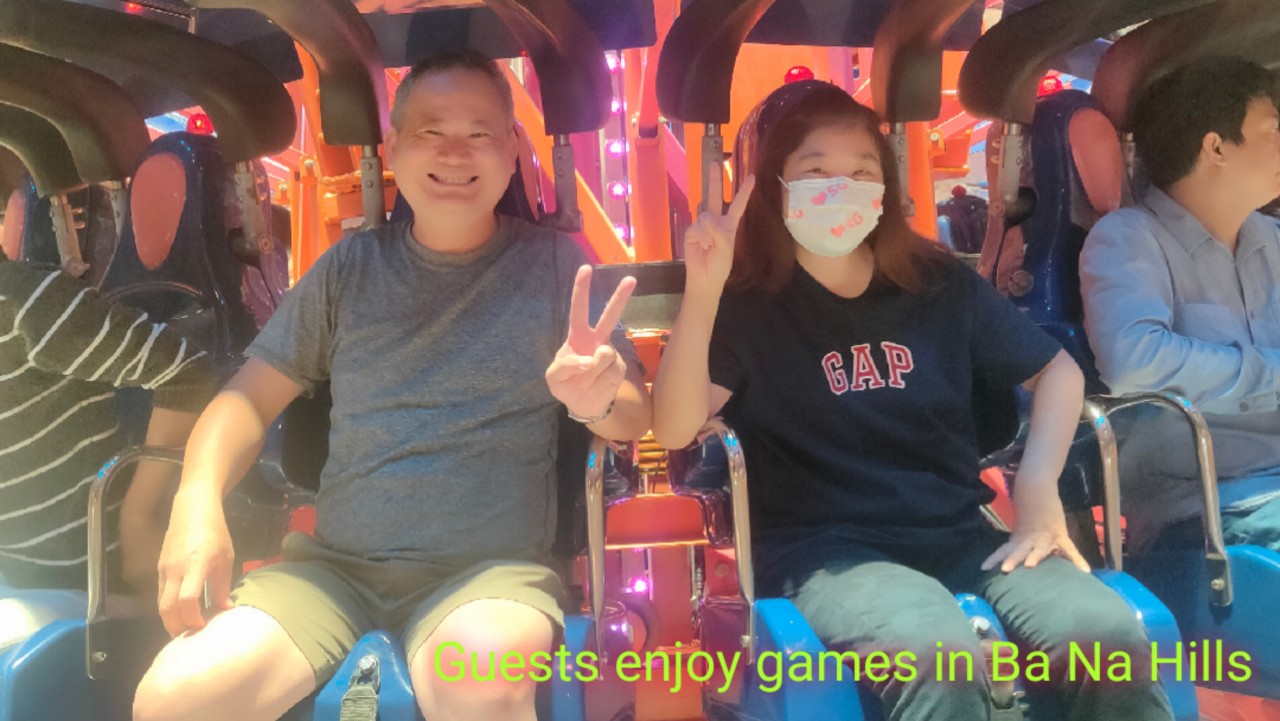 https://www.tripadvisor.com.vn/ShowUserReviews-g298085-d12997047-r851636722-Premium_Travel_Vietnam-Da_Nang.html
FREQUENTLY ASKED QUESTIONS (FAQs) BA NA HILLS GOLDEN BRIDGE?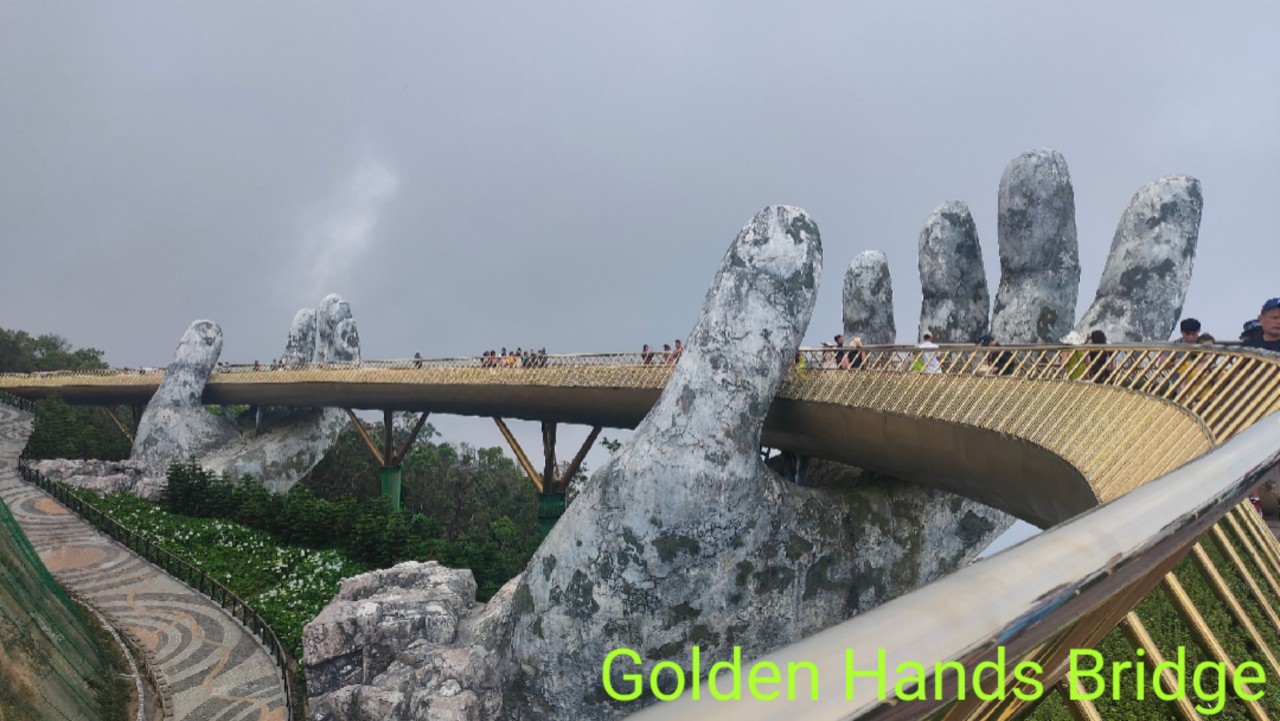 Q: What is Ba Na Hills?
A: The French people discovered this mountainous region and saw lots of bananas. Thus, this hill was given the name Banane, or Banana mountain. In Vietnamese, it is written as Ba Na. Furthermore, there is a myth that Mrs. Ponagar, or Thien Y A Na Thanh Mau, is used to shorten the name of the mountain.
Q: How far is Ba Na Hills from Da Nang?
A: The distance between Da Nang city center and Ba Na Hills is 24 kilometers and it takes you roughly 45 minutes by car to reach.
Q: How high is Ba Na Hills?
A: Ba Na Hills entertainment complex is 1,485 meters ((4,872 ft) above sea level.
Q: Is Ba Na Hills worth visiting?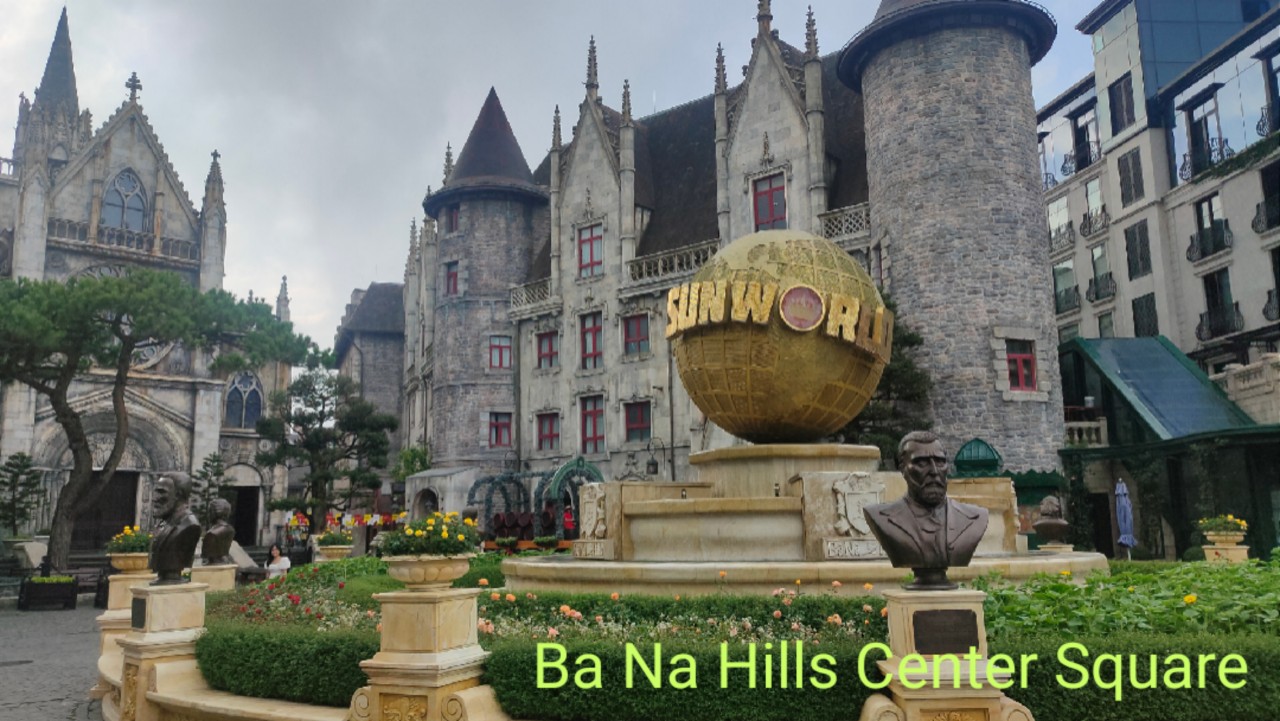 A: It is undoubtedly worthwhile to visit Ba Na Hills and you are searching for an entertainment, Golden Bridge Ba Na Hills is worth a go.
Q: How much is Ba Na Hills entry?
A: The Combo price with buffet lunch is:
For adults: 990.000 VND
For children: 790.000 VND (from 1m- 1m4 high)
For babies: Free of charge (< 1m high)
A: The price without lunch is:
For adults: 850.000 VND
For children: 700.000 VND (from 1m- 1m4 high)
For babies: Free of charge (< 1m high)
Notes: this price is applied until Dec 31st, 2022
Q: What time is Ba Na Hills open?
A: Ba Na Hills Da Nang is open from 8:00 a.m until 17:00 p.m. However, Ba Na Hills is open until 21:00 p.m on the weekends.
Q: How many days should I spend in Ba Na Hills?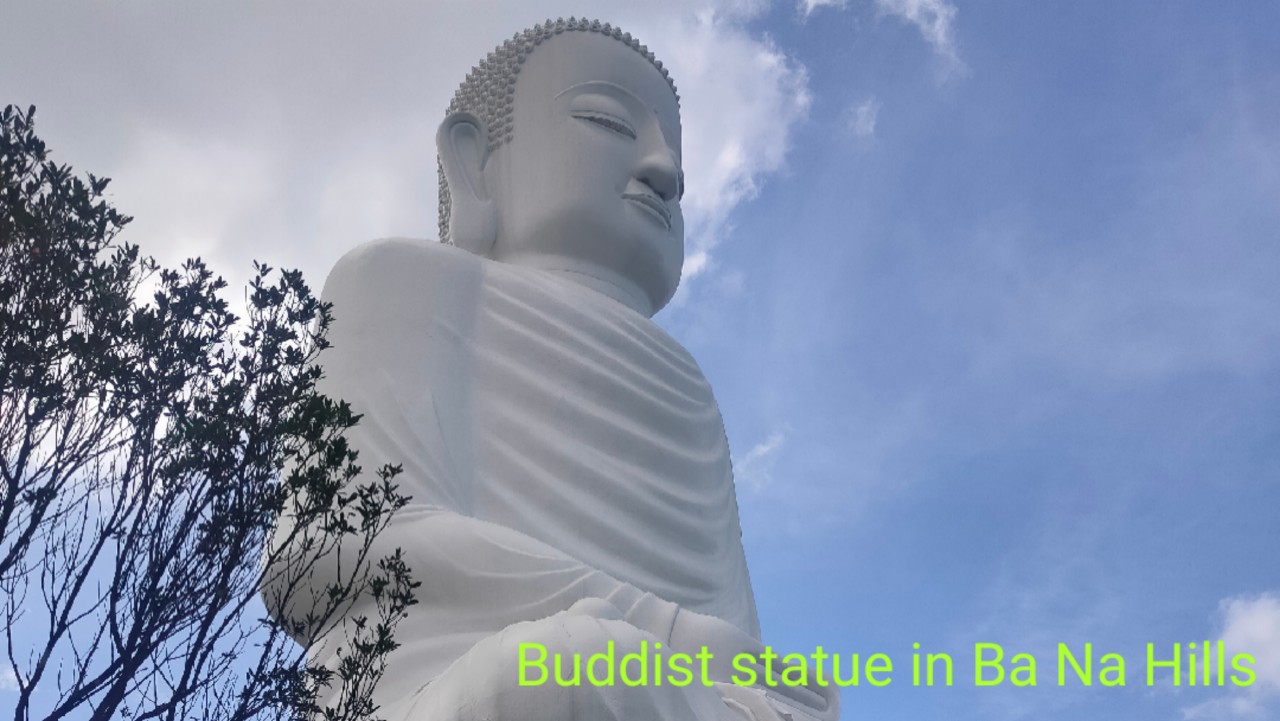 A: We recommend spending a full day tour to explore whole Ba Na Hills. If you stay more than a day, you can book a hotel right in Ba Na Hills (book in advance in peak seasons).
Q: Is there lot of walk in Ba Na Hills?
A: In addition to taking 2 round ways of cable car, the remaining time you have to walk to visit all places in Ba Na Hills. However, you can take a seat or relax anytime in Ba Na Hills as they have public chairs or you can seat in restaurants.
Q: When is the best time to visit Ba Na Hills?
A: The weather is lovely from March till July but will be busy between May and July due to the summer holiday of the Vietnamese people. In my personal experience, the best period of time to visit Ba Na Hills will be from December till March. At this time, it has cooler weather and you can see more celebrations for Chinese Lunar New Year and not so crowded.
– THE END –