PHONG NHA CAVE VIETNAM OVERVIEW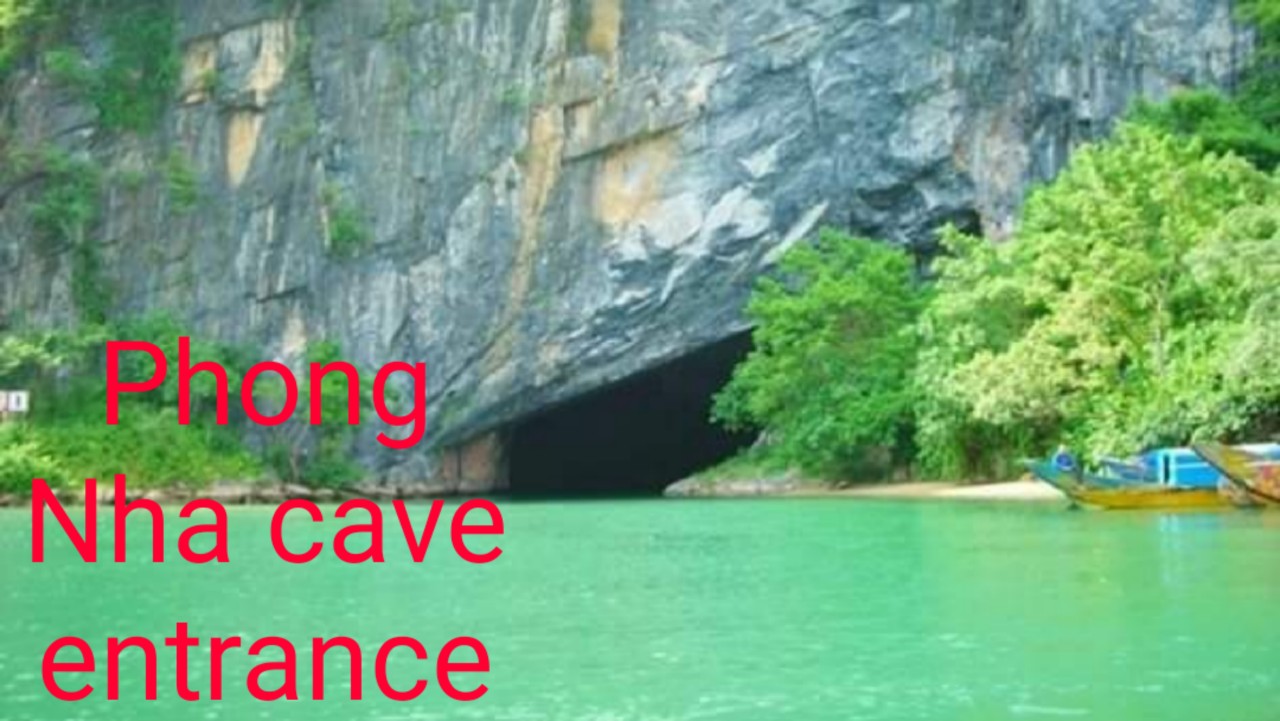 Phong Nha Cave is an attractive destination that everyone should not miss when travelling to Vietnam. Here, you can not only immerse yourself in the charming and picturesque nature, but also discover with your own eyes the magical hand of the Creator.
Let's find out and discover the details of Phong Nha Cave in Phong Nha – Ke Bang National Park with Premium Travel Vietnam.
WHERE IS PHONG NHA CAVE?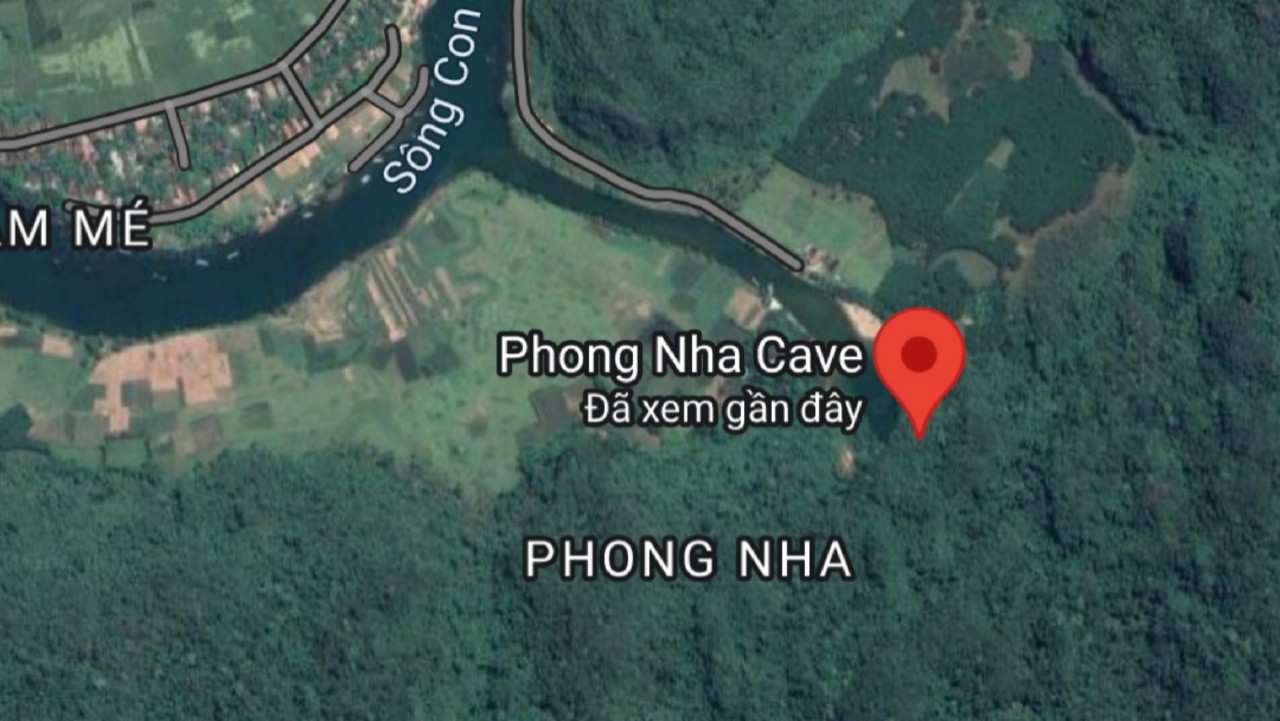 Phong Nha Cave belongs to Phong Nha – Ke Bang National Park, a UNESCO World Natural Heritage Site, in Son Trach Commune, Bo Trach District, Quang Binh Province, about 45km northwest of Dong Hoi City.
THE NAME OF PHONG NHA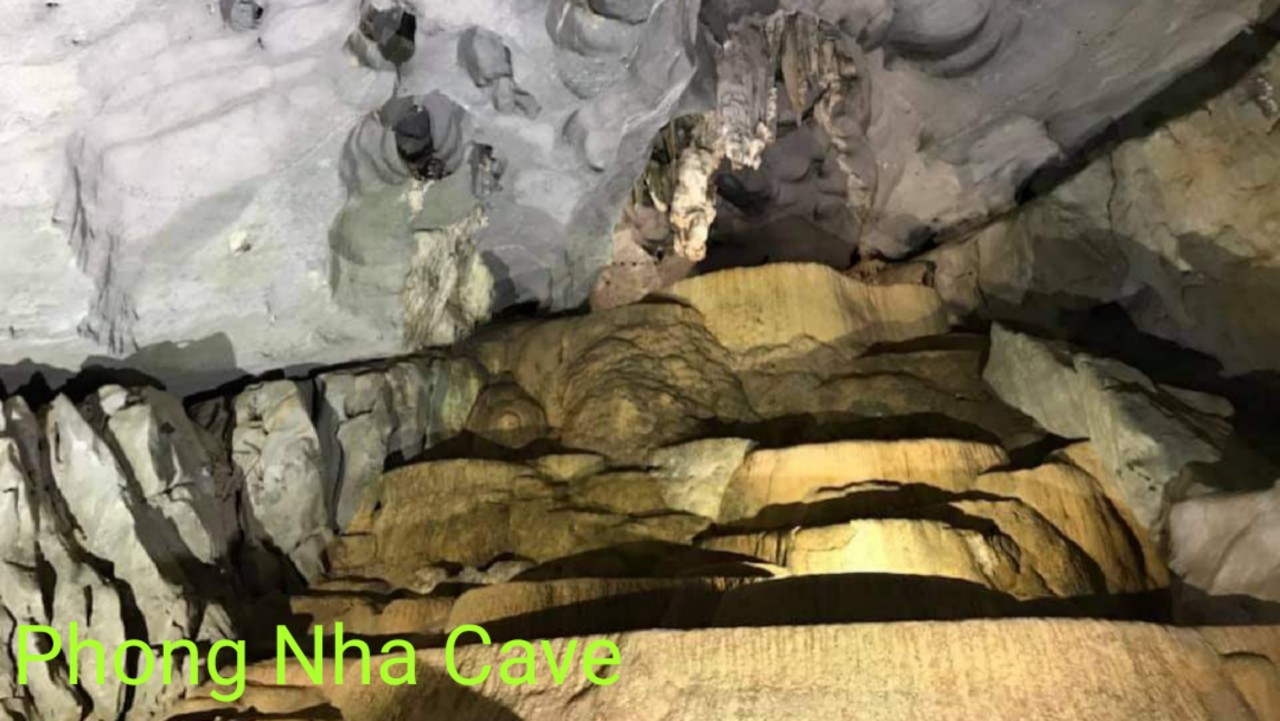 Phong Nha cave has a poetic name meaning "the wind flows through the teeth" because of its drooping stalagmites at the cave entrance, creating a symbolic image true to the name Phong Nha.
Espcially, Phong Nha cave is just one of many other caves in Phong Nha Ke Bang National Park. This place is also known as "The First Wonder" because it has a magnificent beauty and it pushes up tourism in Phong Nha Ke Bang Quang Binh province.
GEOLOGICAL STRUCTURE
Phong Nha cave is 7,729 m long, the cave entrance is 20-25 m wide, 10 m high, 83 m deep, including 12 main caves and quite a few connecting branches. The feature of Phong Nha Cave is that it owns many stalactites with special beauty and eye-catching shapes with a cool and pleasant atmosphere. In addition, to reach the cave, tourists have to take a boat trip on the Son river which is breathtaking and marvelous surrounding areas.
Phong Nha cave is located in the southeast part of Ke Bang limestone massif, in a strongly weathered limestone area, with an area of ​​​​about 10,000 km2, extending 200 km in the north of the Truong Son mountain range, connecting to Laos.
IS PHONG NHA CAVE WORTH VISITING?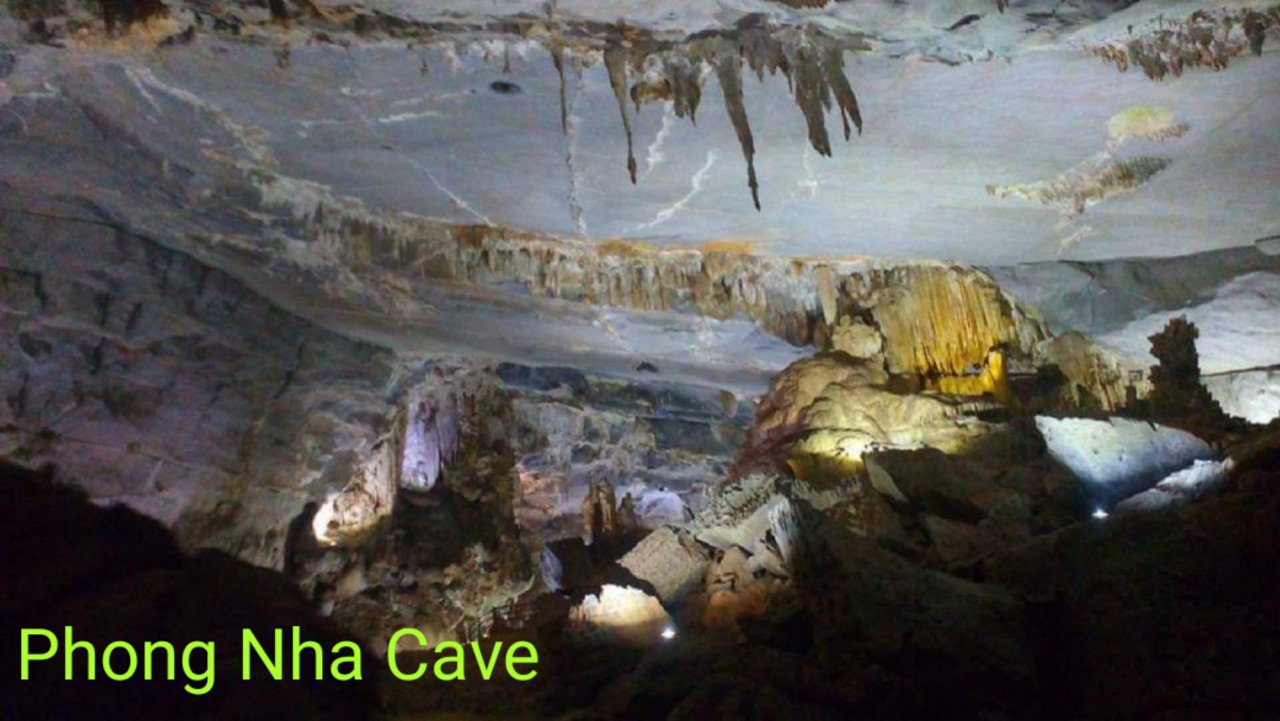 The answer is YES. Phong Nha Cave has 7 best things that everyone wants to visit:
THE LONGEST WATER CAVE: 28 KM
Known as the First Wonder for Phong Nha Ke Bang National Park, you will be impressed with Hang Vom – the longest water cave with a length of up to 28km. In the Phong Nha – Ke Bang limestone block, the Vom cave system has a considerable scale, starting from Ruc Ca Roong cave located at an altitude of about 360m above sea level, stretching from South to North.
THE CAVE ENTRANCE IS HIGHEST AND WIDEST
The mouth of the cave is up to 20-25m wide and 10m high, making it easy for boats to pass through. Reaching here, the boat gradually leads you inside, the boat engine is off and you just hear the sound of the boat paddle and you will start discovering mysteries of this cave.
THE CAVE WITH THE WIDEST AND MOST BEAUTIFUL SANDY DUNES AND REEF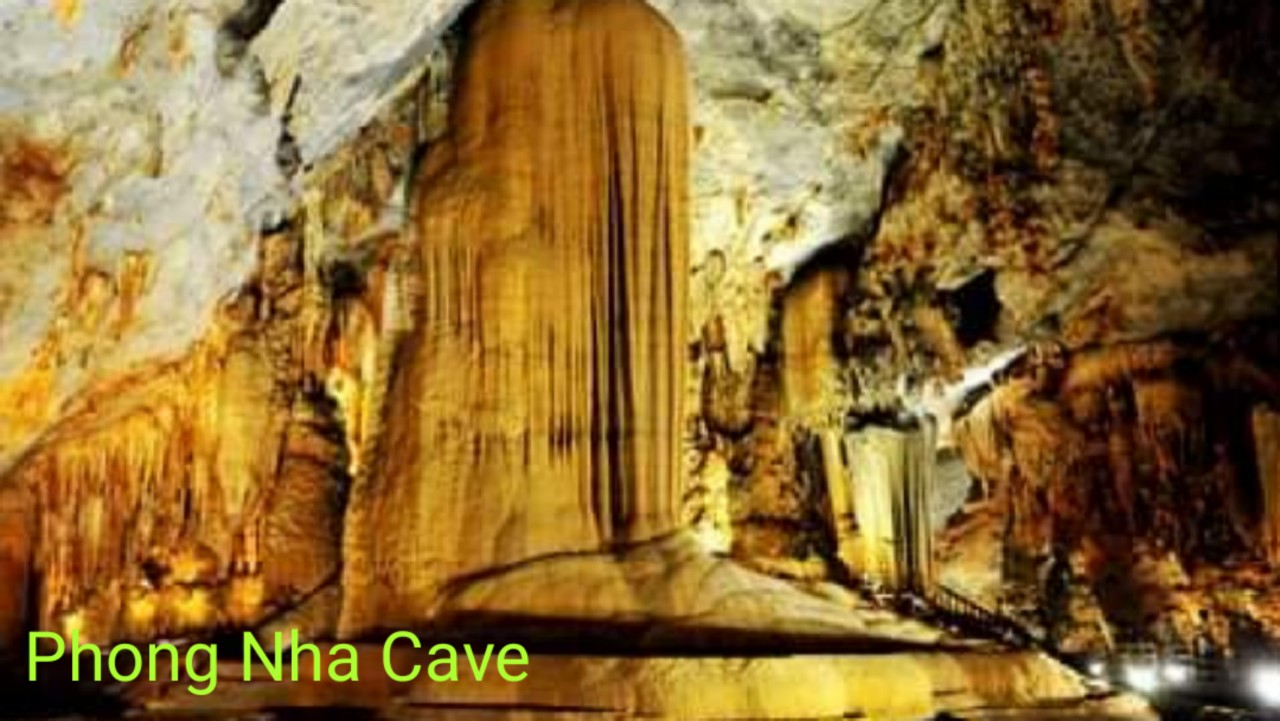 The reefs in the cave are naturally fashioned like lions, unicorns, Buddha statues, and royal palaces. This unusual characteristic arouses visitors' interest as they try to guess the proper design.
THE CAVE WITH THE MOST BEAUTIFUL UNDERGROUND LAKE
A lovely location when visiting Phong Nha cave is an underground lake with vivid blue water that extends up to 13,969 meters. Visitors can experience sailing here while they explore and take their time admiring the fantasy world.
THE CAVE WITH BEAUTIFUL AND MAJESTIC STALACTITES IN ALL SHAPES
The vast stalactite system is stunning and fantastical look amazes visitors. The magical creation of nature has built up a lot of innumerable and fascinating images that you can admire.
THE CAVE IS HOME TO VIETNAM'S 1,500 METER-LONGEST UNDERGROUND RIVER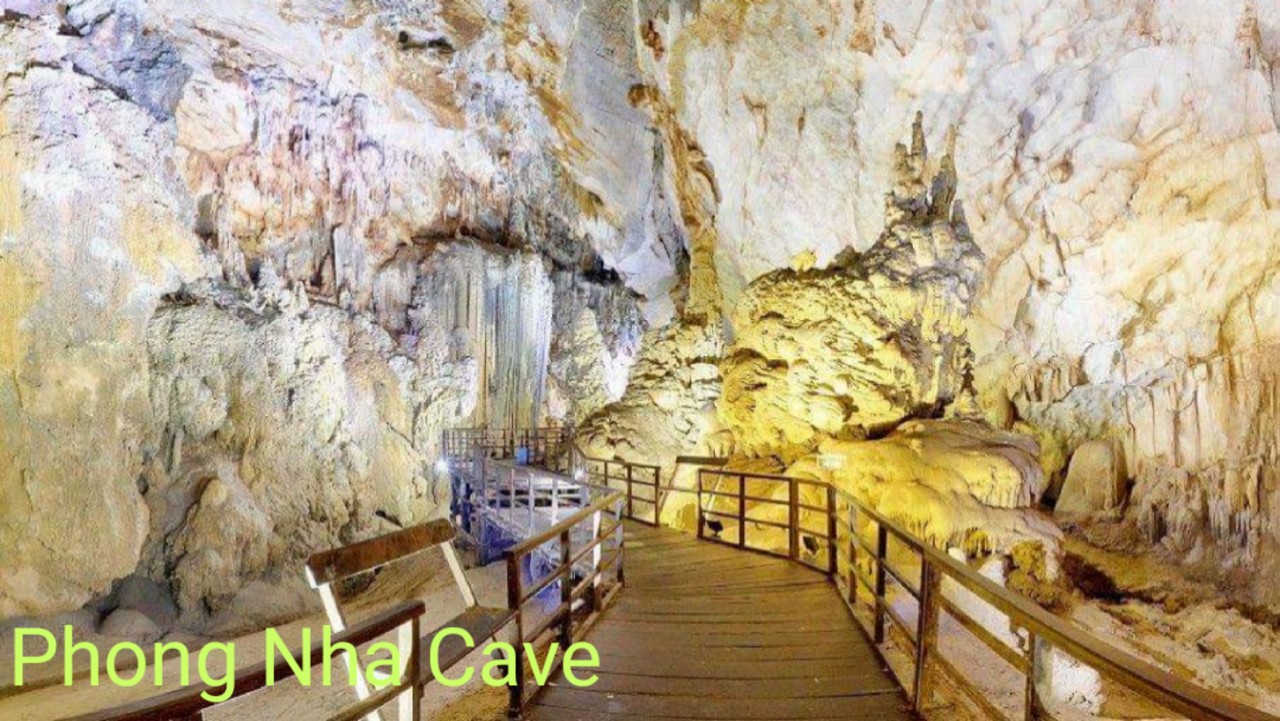 Coming to Phong Nha cave Vietnam, visitors can travel down the 1,500-meter-long underground river in the cave to view the wonderful scenery and sightseeing magnificent and untouched beauty.
THE WIDEST AND MOST BEAUTIFUL DRY CAVE
When you visit Phong Nha cave, which is the water cave with the largest and most gorgeous dry cave, you will be able to take in the wonderful stalactite system along the wooden stairs throughout the 1 km of sightseeing. The deeper you go, the more sparkling colors of stalactites that you can explore.
TRAVEL GUIDE TO HELP YOU EXPLORE PHONG NHA CAVE VIETNAM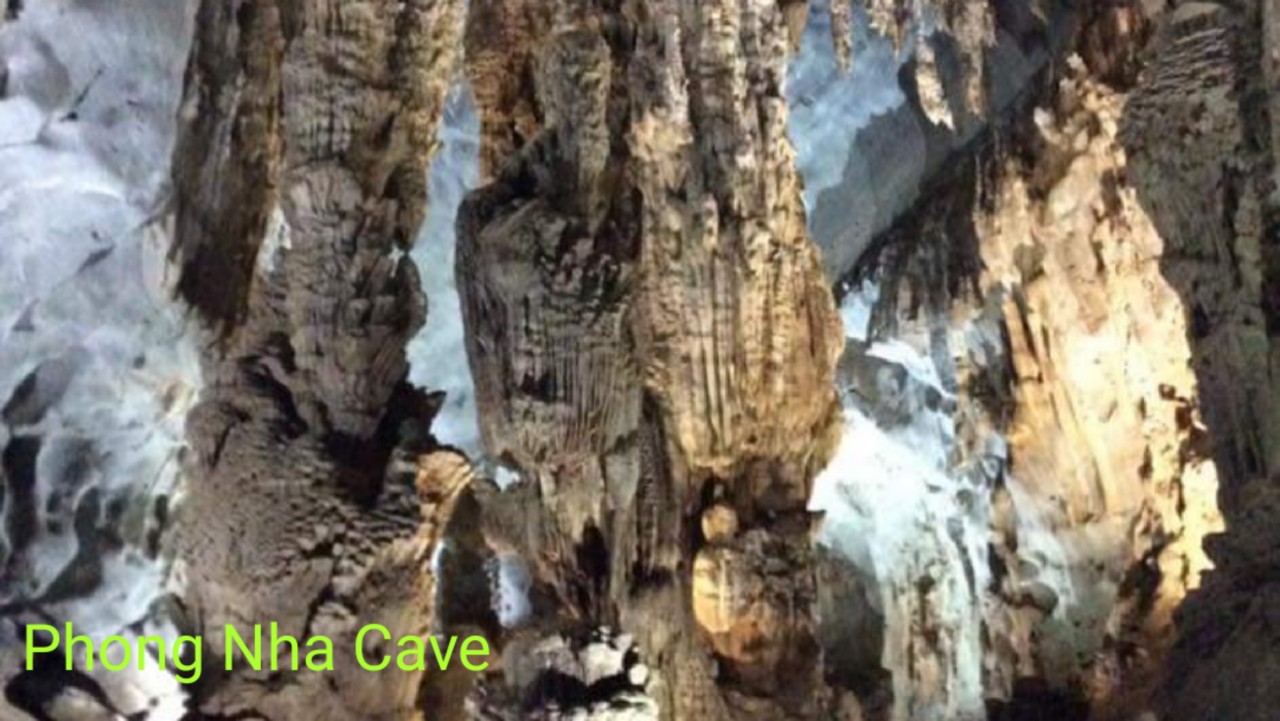 If you want to visit Phong Nha Cave in Quang Binh, you can take a short flight from Hanoi or Ho Chi Minh city reaching Dong Hoi airport. From here, you can call a taxi that takes you around 1 hour to reach Phong Nha National park.
After purchasing entrance tickets, you will board a 45-minute motorized boat that leads you to Phong Nha cave entrance.
If you alreay stay in Dong Hoi city, you can hire a motorbike and follow Ho Chi Minh Trail to arrive in Phong Nha or consult the travel agent for Phong Nha Cave Tour.
SOME VALUES OF PHONG NHA CAVE VIETNAM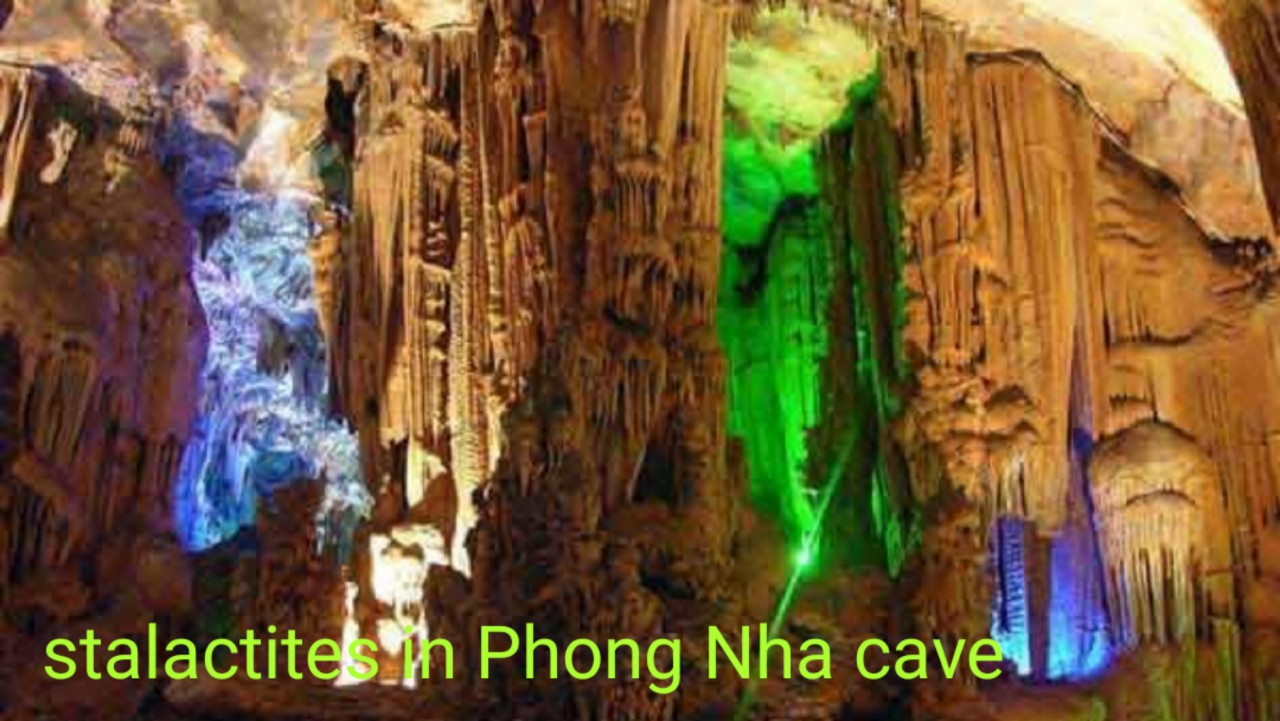 HISTORIAL VALUE
Phong Nha Cave Vietnam used to be the settlement for Cham people (ethnic group) in the 15th century and later was discovered by the French people. Moreover, Phong Nha Cave Vietnam witnessed lots of fierce battles between North Vietnam and America in the war so it has a great historical value.
NATURAL VALUE
The majestic and magnificent beauty of Phong Nha Cave that nature bestows for the heroic people of Quang Binh land.
TOURISM VALUE
Since Phong Nha National Park was listed as World Natural Heritage in 2003 and it has been contributing a great value to the development of Vietnam tourism in general and Quang Binh tourism in particular.
FREQUENTLY ASKED QUESTIONS ABOUT PHONG NHA CAVE VIETNAM?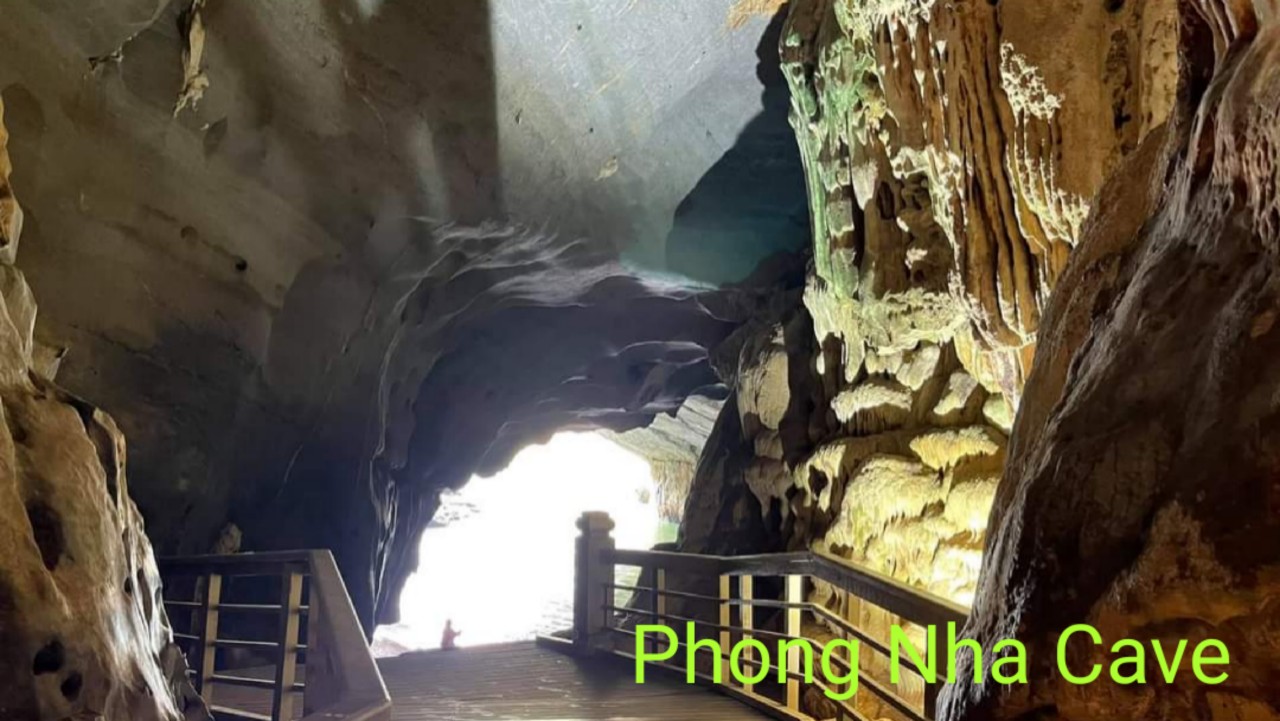 According to Premium Travel Vietnam's Phong Nha Ke Bang travel experience, the best time to travel to Phong Nha – Ke Bang is in the dry season from April to August. Because at this time, the weather is sunny and convenient for sightseeing, rowing. Lot of entertainment to enjoy the rivers and lakes of Phong Nha – Ke Bang with cool fresh water.
PHONG NHA CAVE TICKET?
From April 1 to September 30, 2022: 150,000 VND/ per ticket/ per adult.
Children under 1.3 m in height are free.
Boat to visit Phong Nha Cave 2022: 550,000 VND / 1 boat with life jacket, carrying up to 12 guests including children.
CAN I VISIT PHONG NHA CAVE AND PARADISE CAVE IN ONE DAY?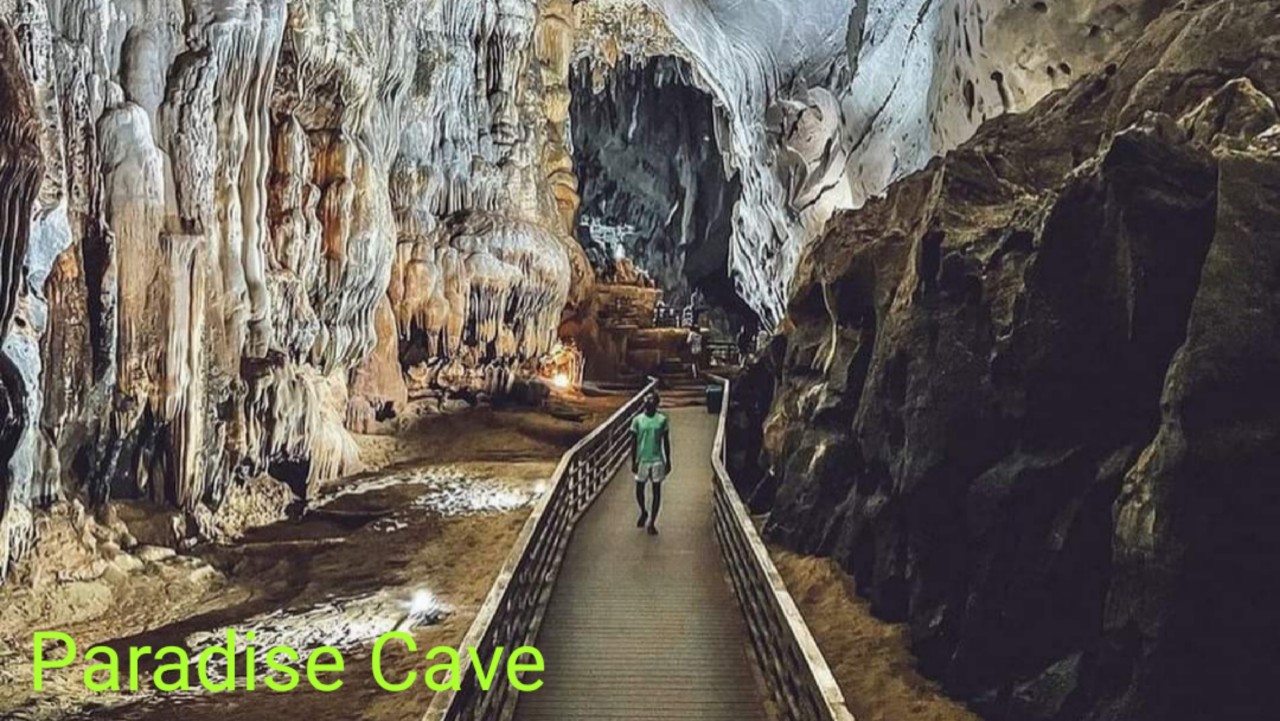 Yes. As you start the trip early, you can visit both Phong Nha Cave and Paradise cave in one day from Dong Hoi so you can combine the time and save money.
HOTELS OR RESORTS TO STAY IN PHONG NHA?
PHONG NHA LAKE HOUSE RESORT:
Phong Nha Lake House Resort in Phong Nha National Park, which is family-friendly and offers luxurious and reasonably priced lake view villas, is located beside the picturesque Dong Suon Lake.
It is a resort resort equipped with modern living facilities such as free wifi in the rooms, air conditioning, wardrobe, bathroom with attached cleaning tools.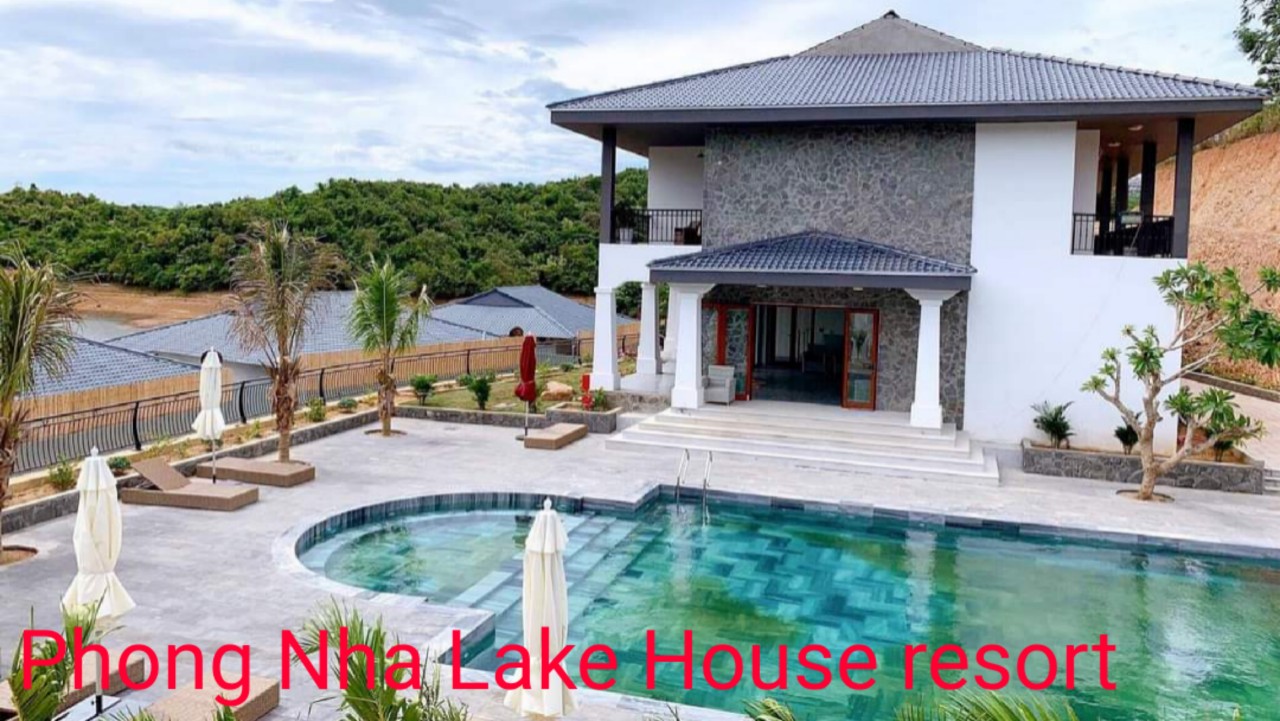 The hotel provides other convenient services including swimming pool, common entertainment area, smoking area, restaurant, coffee shop, bar, housekeeping, room service, laundry service, shuttle service, airport pick up. All suitable for a very comfortable and luxury holiday in Phong Nha National park
CHAY LAP FARMSTAY
Chay Lap Farmstay is a great combination between the green resort of grasslands, forests, mountains and modern and comfortable facilities. Coming here, you can comfortably rest in unique and beautiful rooms after spending time exploring the natural scenery in Quang Binh.
WHICH TRAVEL AGENT IN DONG HOI TO BOOK PHONG NHA CAVE TOUR?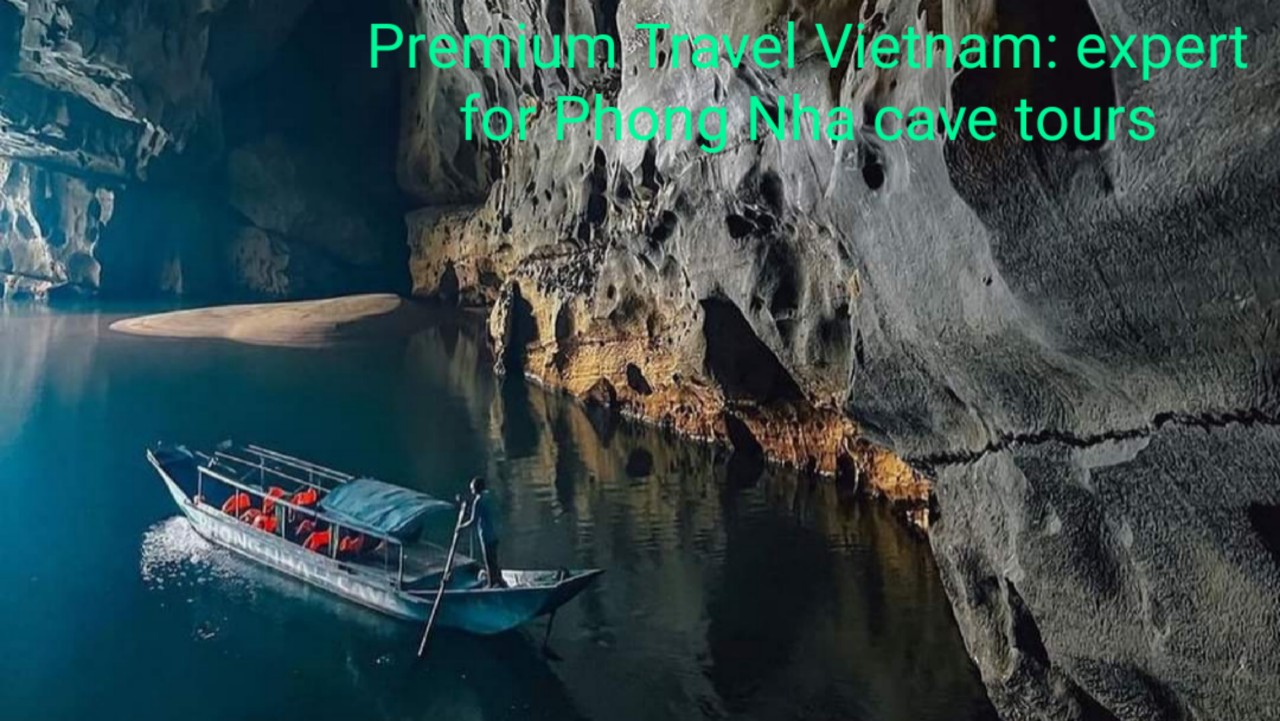 So, if you arrive in Dong Hoi city, or Phong Nha National Park and would like to find THE BEST TRAVEL AGENT FOR PHONG NHA CAVE TOUR, do not hesitate to contact us:
Premium Travel Vietnam Co., Ltd
Website: https://premiumtravel.info/tours
Email: premiumvietnamtravel@gmail.com
Whatsapp Mr. Viet at 0084 979613777
We will definitely make your trip with us an enjoyable one.
Categories: Blog