OVERVIEW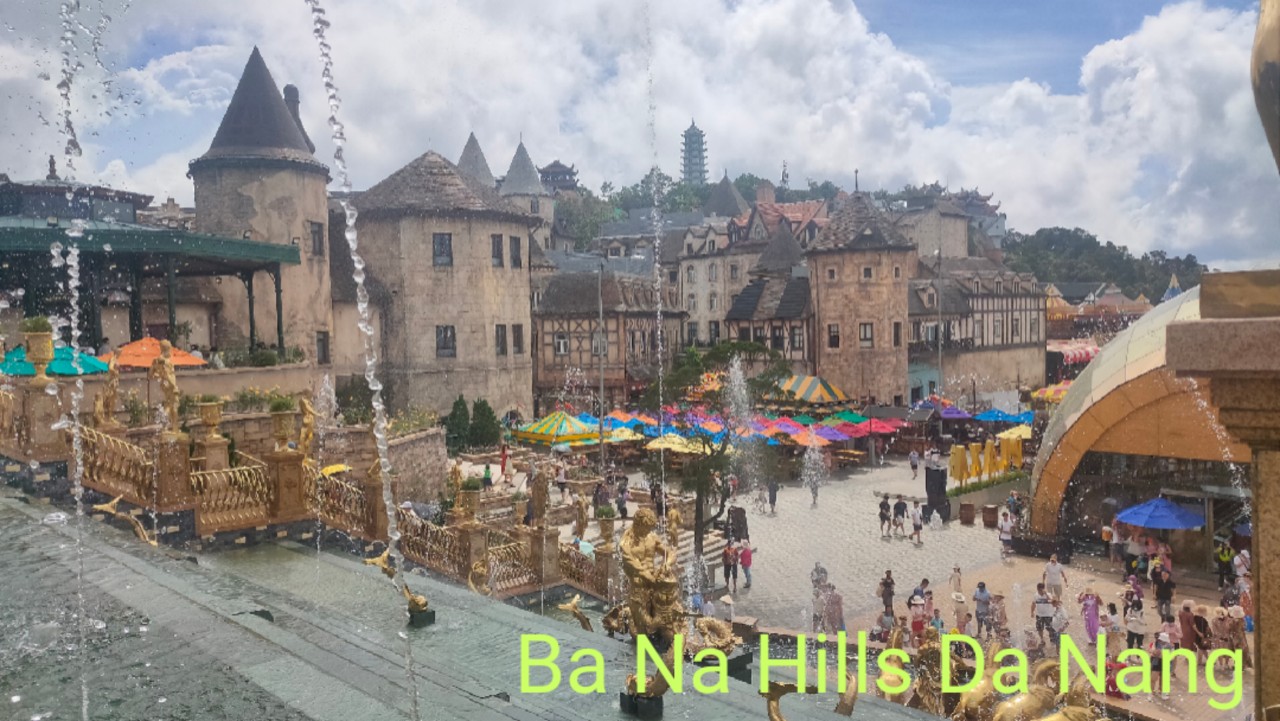 Da Nang's "Golden Hands Bridge," which first made headlines in 2018 and has since established itself as a top travel destination in Vietnam. Actually, Golden Bridge in Ba Na Hills may not be a well known spiritual or cultural attraction, but it has grown to be one of the coolest thing that someone must visit upon coming to Da Nang city – Vietnam's most liveable city in Vietnam.
The Golden Bridge took an inspiration from the Mountain God's Hands and began building in 2017 and launched in full force in June 2018.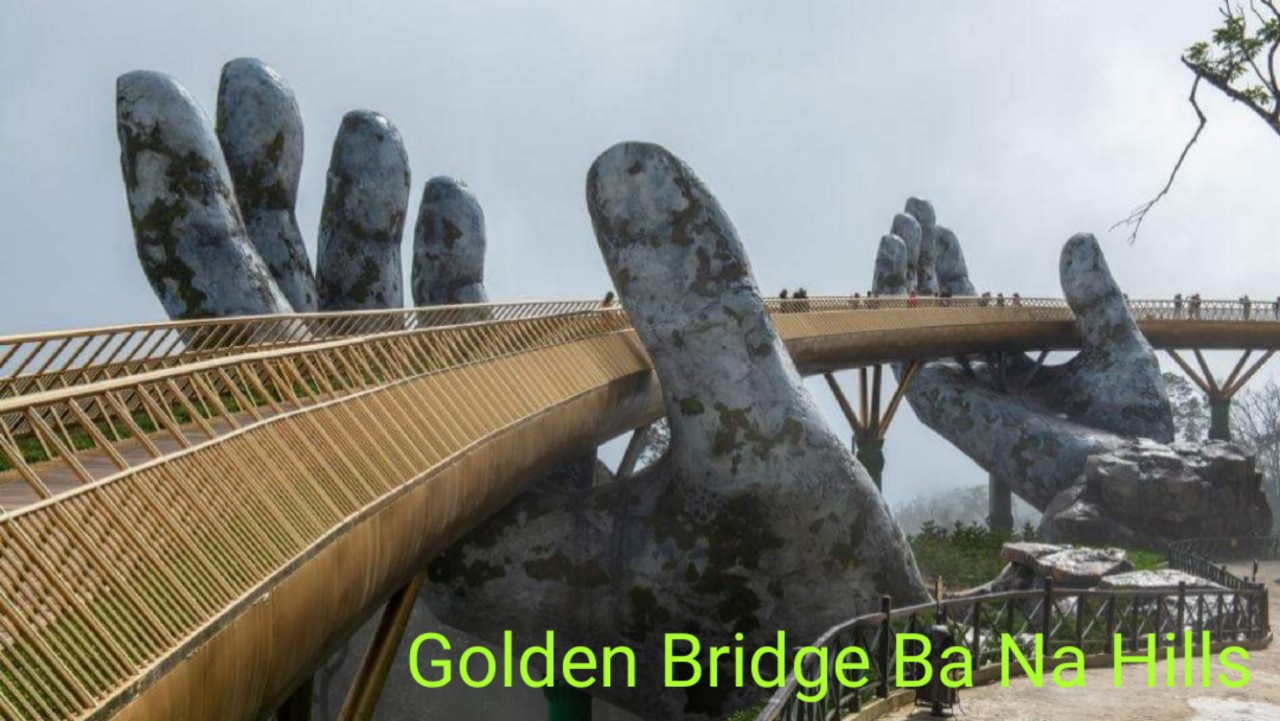 "The Golden Bridge in Ba Na Hills Da Nang looks like the Hands of the Mountain God lift a golden silk strip. From this idea, the Golden Bridge is meant as a valuable gift that Ba Na Hills treasures for visitors". Mr. Nguyen Lam An, Manager of Ba Na Hills, said:
The huge Golden Bridge makes it feel like you are crossing the sky and able to touch the clouds. With the poetic character of the Ba Na Hills' landscape, you seem to enter a fairy land in a fairy tale.
The Golden Bridge has a total length of 148.6 m, divided into 8 beats, with the greatest span of around 21.2 m. Besides, the Bridge has a height of more than 1400 meters above sea level and it has a 3-meter-wide surface and 5-cm-thick wooden bridge materials so many people can walk and even have some dancing on it. The gold-plated stainless steel railing frame holding a wooden bridge is the distinctive feature that makes Golden Bridge more impressive.
WHERE IS BA NA HILLS AND HOW TO GET GOLDEN BRIDGE BA NA HILLS FROM DA NANG AIRPORT?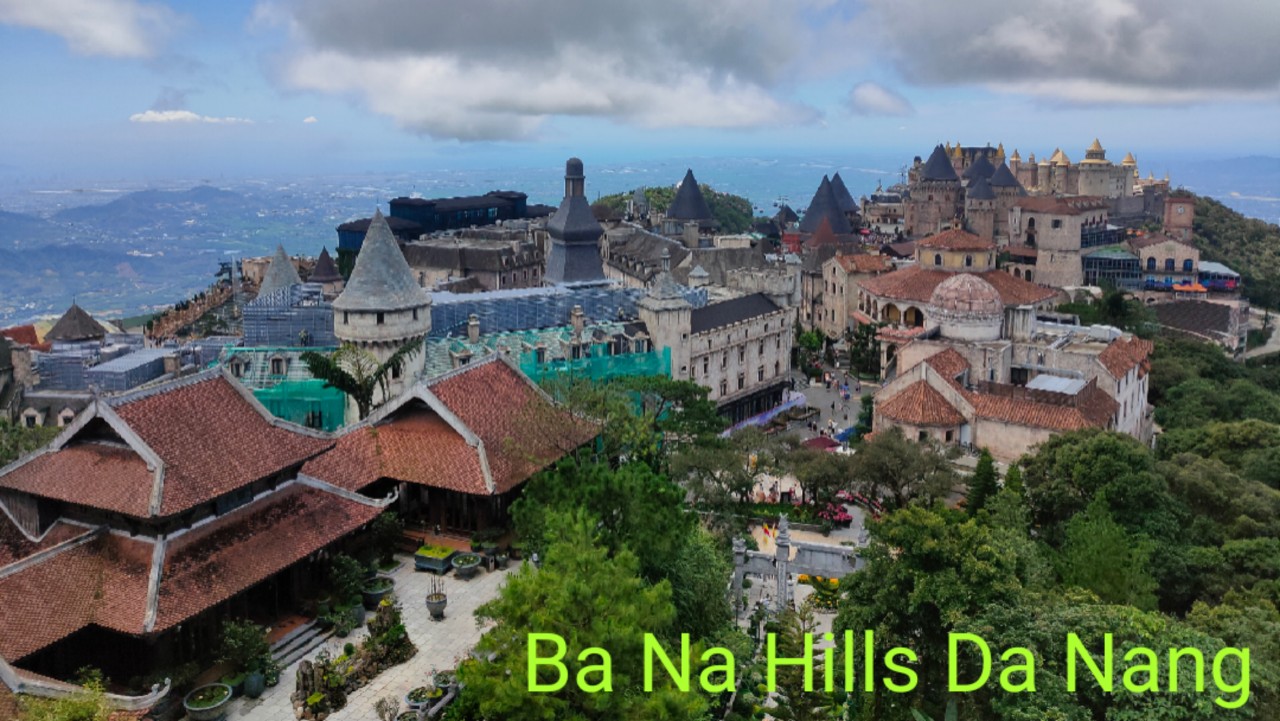 WHERE IS BA NA HILLS?
Ba Na Hills, sometimes referred to as Ba Na Mountain, are situated about 25 kilometers southwest of the Da Nang city center in Hoa Ninh commune of the Hoa Vang district. The Ba Na tourist area is situated at an elevation of 1,489 meters above sea level on the summit of Nui Chua.
HOW TO GET GOLDEN BRIDGE BA NA HILLS FROM DA NANG AIRPORT?
OPTION 1: BY TAXI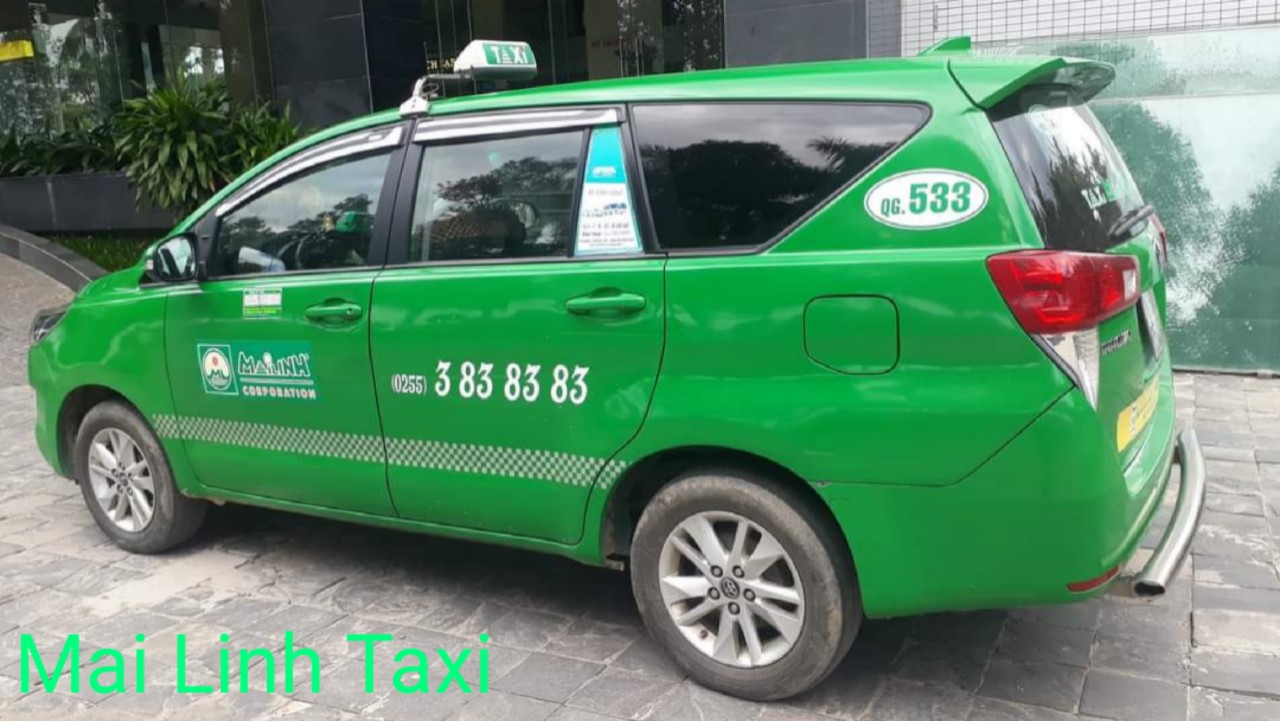 As you land at Da Nang airport then you can hire a taxi to go to Ba Na Hills. The distance is 35 km and it roughly takes you 1 hour 30 minutes to reach Ba Na Hills. The price is from 350,000 VND – 420,000 VND/1 way and 600,000 – 700,000 VND/return.
From here, you can start follow the way and get into the first cable car to reach Golden Bridge after purchasing entrance tickets. On the way, you can admire magnificent charm of Ba Na Hills Mountain Forest and waterfalls.
OPTION 2: BY PRIVATE CAR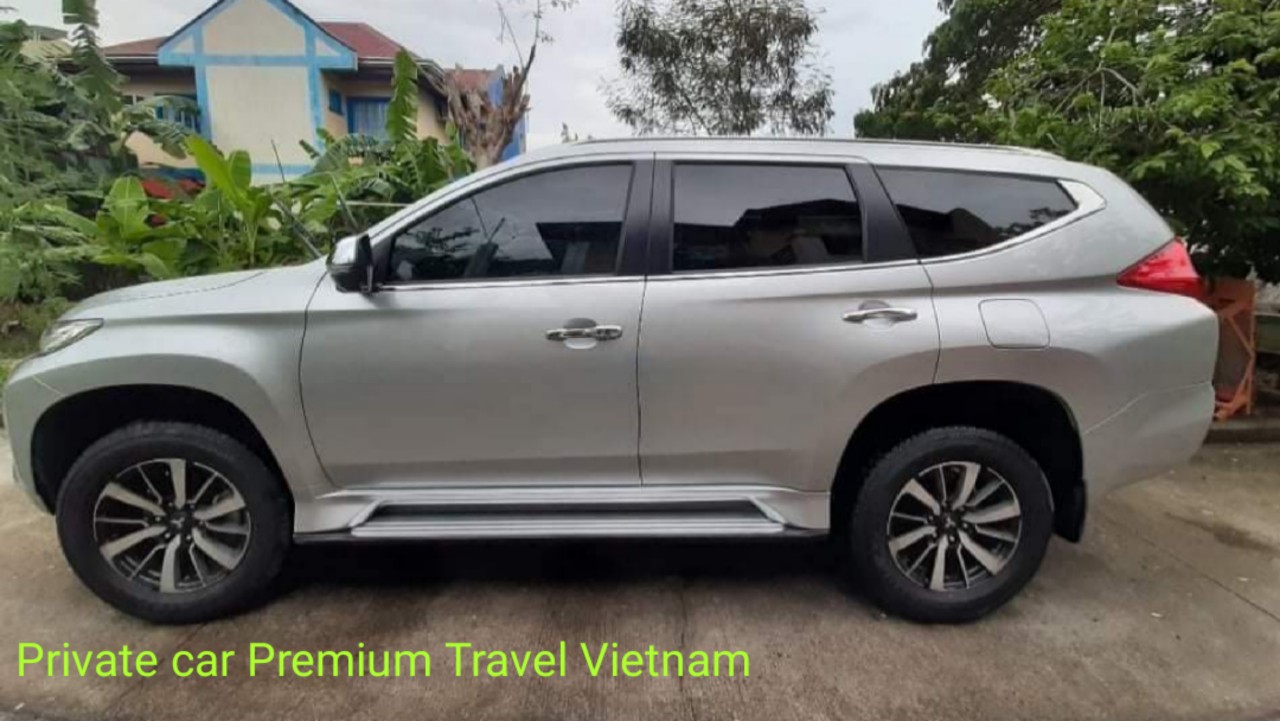 The 2nd option to get Ba Na Hills from Da Nang airport is to book private car transfer from Da Nang airport to Ba Na Hills.
At present, there are many travel agents/tour companies/trave agencies in Vietnam organizing private car transfer to Ba Na Hills. So, if you prefer to go by this way, you can contact here.
The price for this transfer is 350,000 VND/1 way and 650,000 VND/return. You can book private car here.
OPTION 3: BY GRAB CAR/MOTORBIKE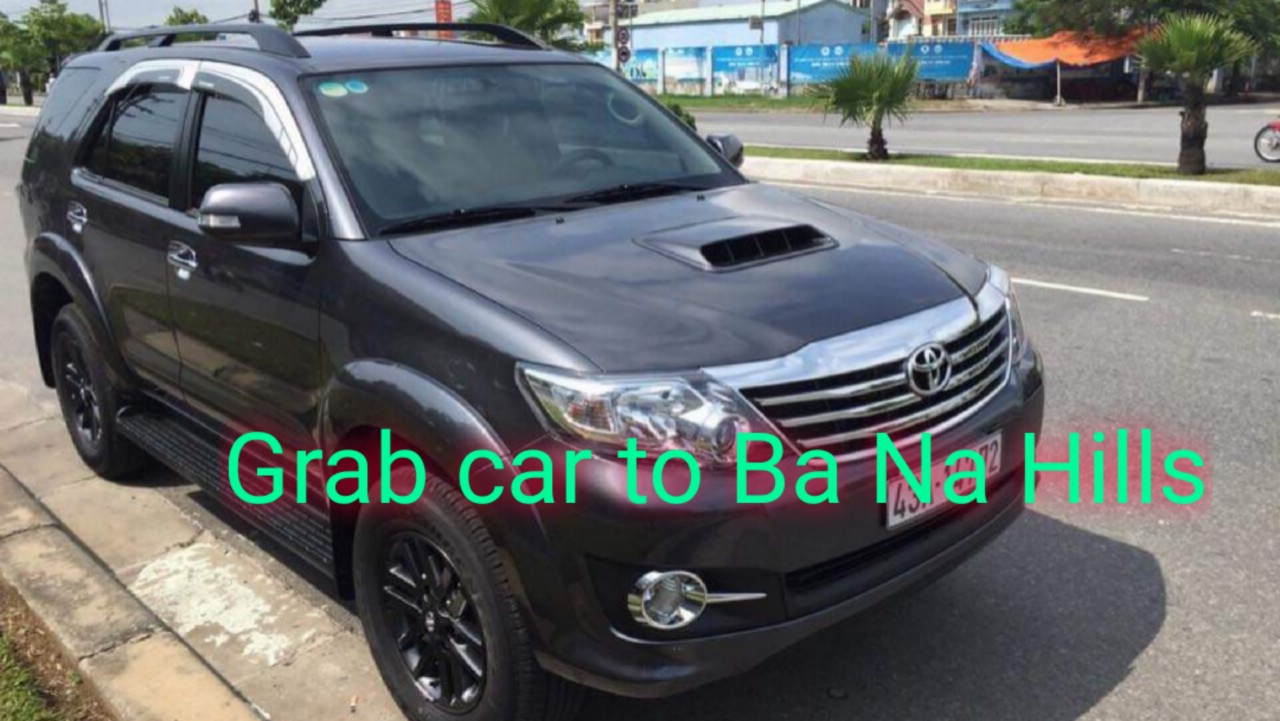 The 3rd option you can travel from Da Nang airport to Ba Na Hills is to book a Grab car/motorbike. Thus, Grab has been under operation in Da Nang for several years so it is very convenient for you to book a grab trip to Golden Bridge Ba Na Hills.
The price for grab car from 340,000 VND/1 way, grab motorbike is from 125,000 VND/1 way.
OPTION 4: BOOK A PRIVATE TOUR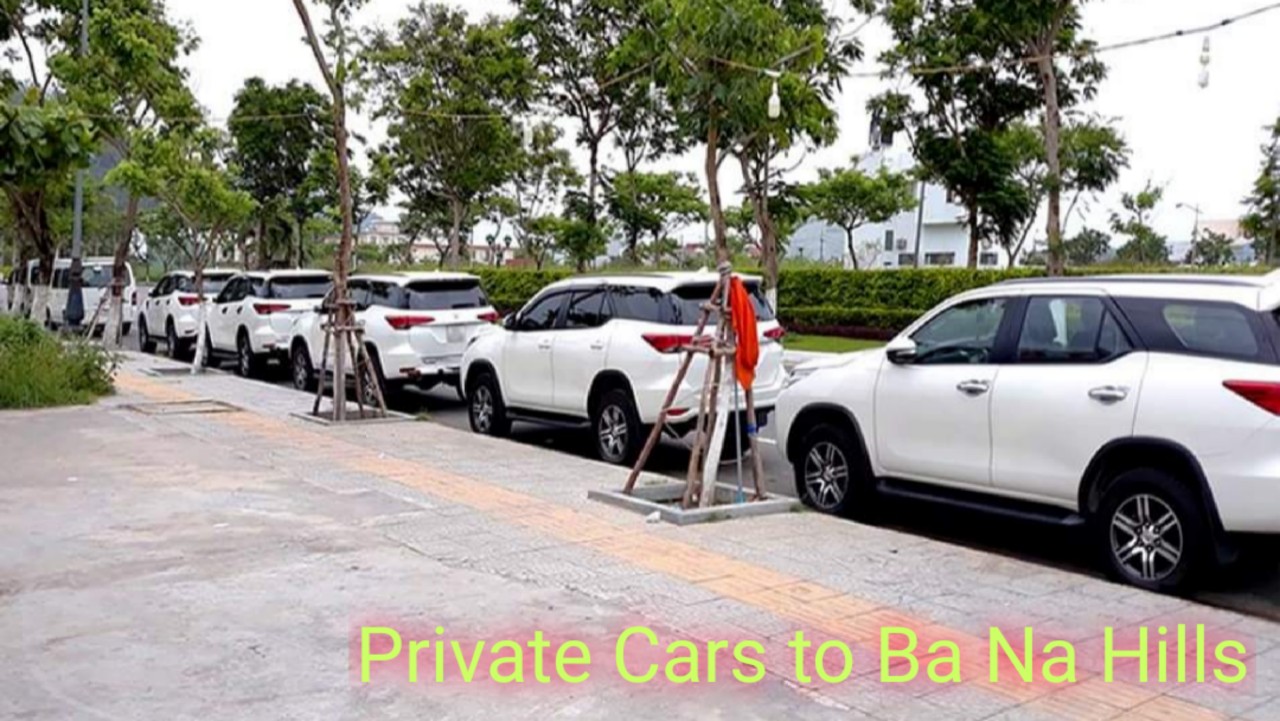 The best choice would be a guided private tour for an all-inclusive day trip from Da Nang or Hoi An to Ba Na Hills. These are full-day excursions that include all meals, admission fees, and transportation as well as an English-language tour guide for all tourist attractions in Ba Na Hills, including the Golden Bridge.
If you are looking for the private tour to Ba Na Hills, you can book a trip with us, you can have private car, cold water, wet tissues and English tour guide.
TRAVEL AGENT IN DA NANG TO ARRANGE DA NANG AIRPORT TO BA NA HILLS GOLDEN BRIDGE?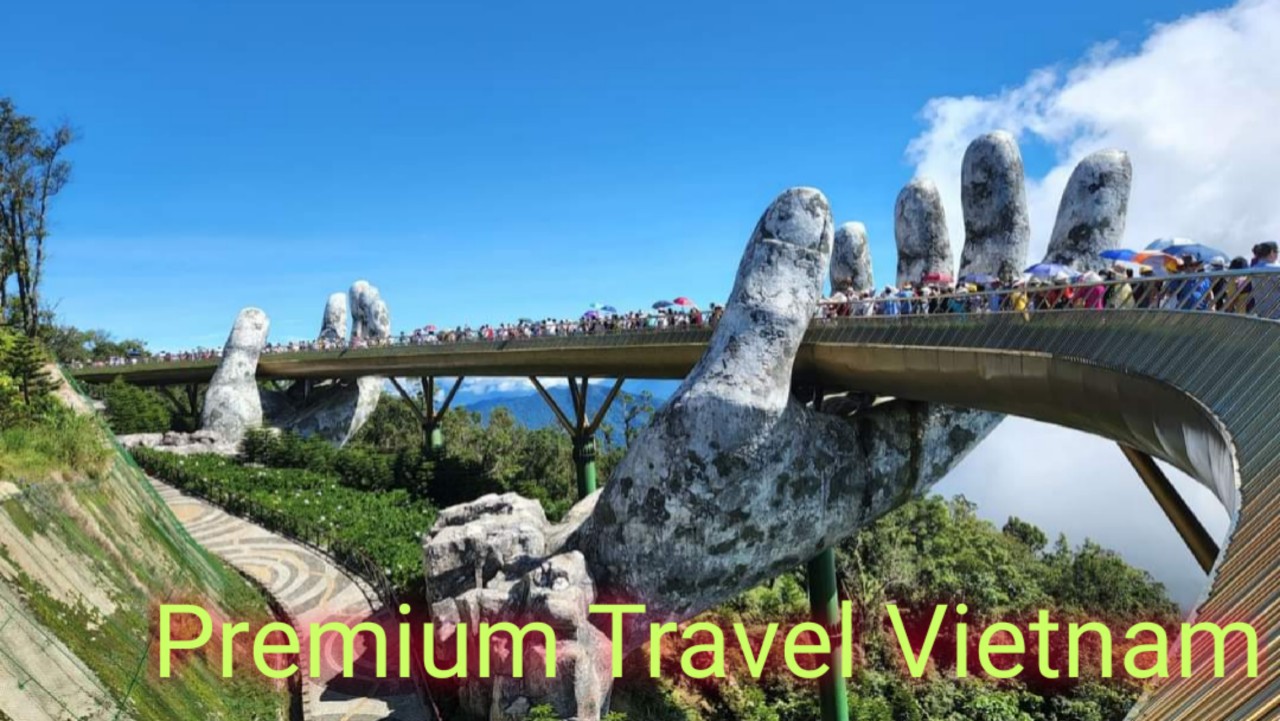 So, if you come to Da Nang city, Vietnam and would like to find the travel agent to arrange DA NANG AIRPORT TO BA NA HILLS GOLDEN BRIDGE, do not hesitate to contact us:
Premium Travel Vietnam Co., Ltd
International Tour Operator License No: 48-281/2022/TCDL – GPLHQT
213 Chinh Huu street, Phuoc My ward, Son Tra district, Da Nang city
Websites:
http://premiumtravelvietnam.vn/
Email: premiumvietnamtravel@gmail.com
Whatsapp at 0084 979613777 (Mr. Viet – Travel Manager)
Categories: Private Car Transfers