OVERVIEW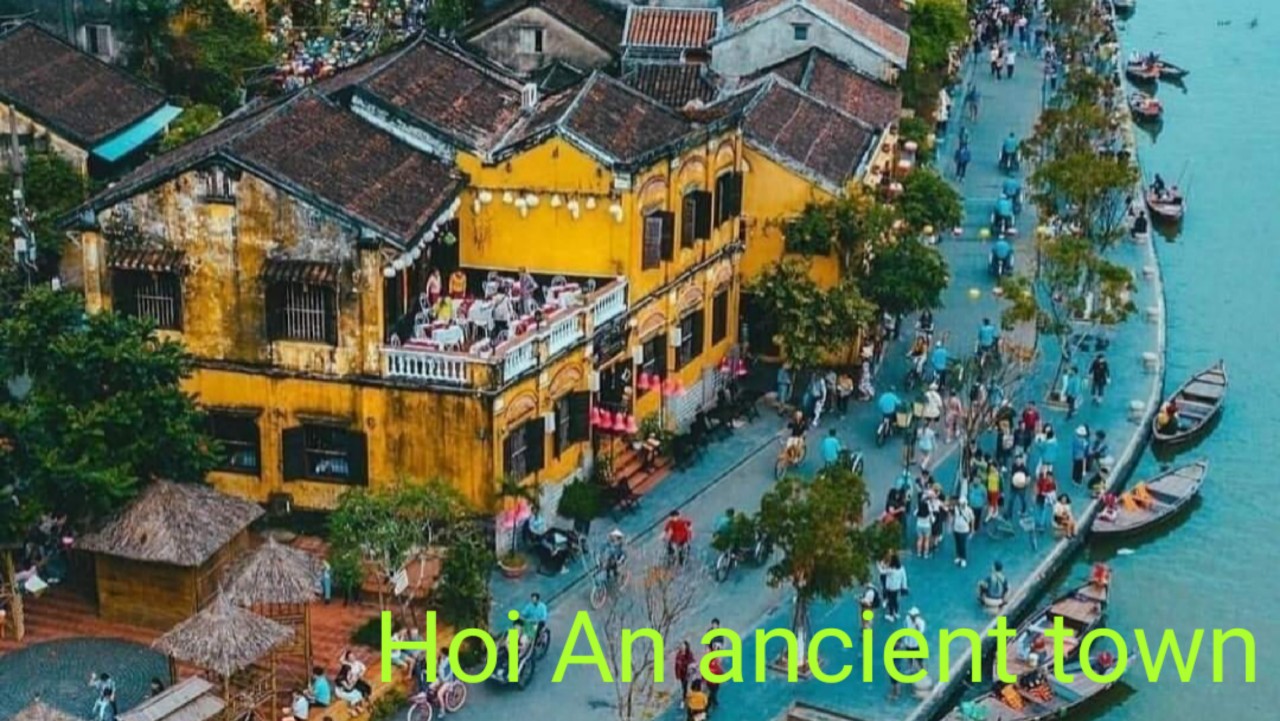 By 2020, the world's cruise tourism tends to shift and develop strongly in Asia. Many major cruise ship lines in the world that often take passengers along the Europe – America – Mediterranean route have begun to transfer tourist routes to the Asia – Pacific region. This area has become not only an attractive destination but also a large cruise ship market for world – class cruise companies.
Therefore, with amazingly favorable conditions, Vietnam has created the attraction of sea tourism for domestic and international tourists. In addition, the Creator favors our country with a long coastline with thousands of islands, large and small, beaches stretching as far as the eye can see, rich diverse ecosystems and beautiful landscapes.
There are several famous bays in Vietnam on the world tourist map such as Ha Long Bay, Nha Trang Bay, Vinh Hy Bay, Lang Co Bay, …and many UNESCO World Heritage Sites such as Hoi An Ancient town, My Son Sanctuary, Hue Ancient capital, Halong Bay…
To meet the demand for the customers travelling by cruise ship to Vietnam, in this article, Premium Travel Vietnam lists out some main cruise ship ports in Vietnam for cruise ships coming and how you can contact the travel agent for the best Vietnam Shore Excursions.
5 CRUISE SHIP PORTS IN VIETNAM
PHU MY CRUISE PORT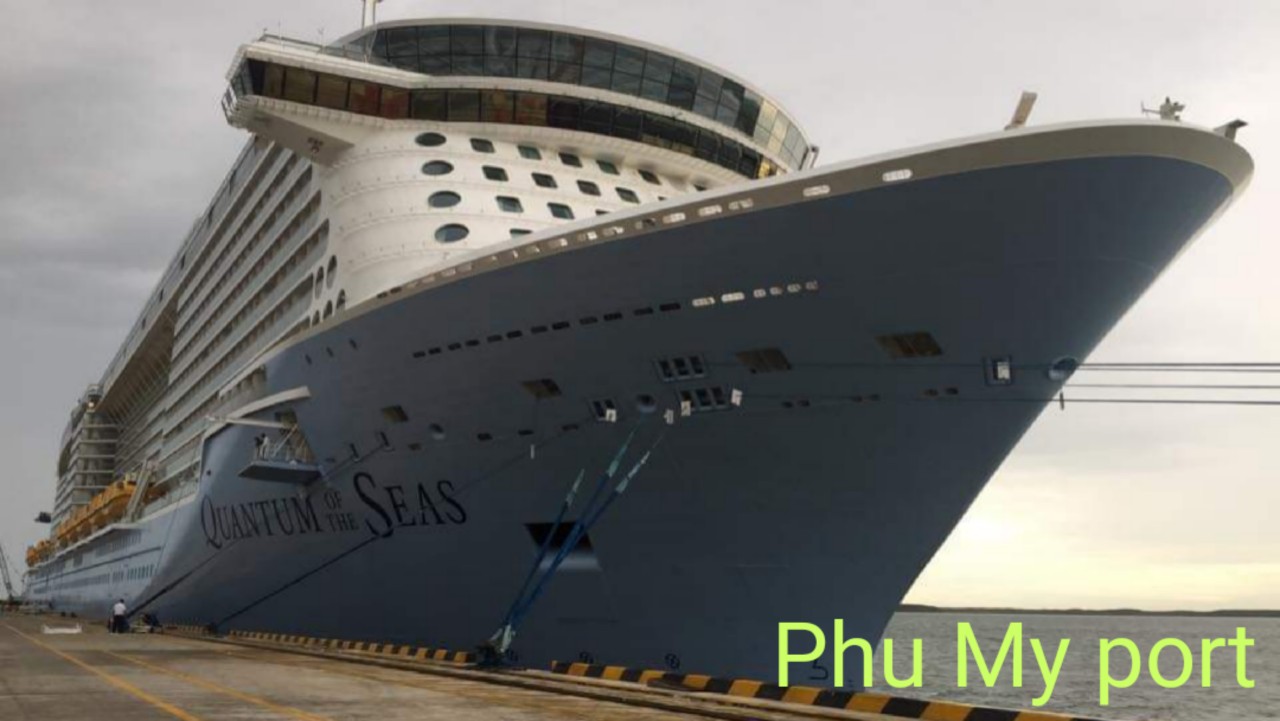 Location :
Phu My port, Phu My ward, Phu My Township, Ba Ria-Vung Tàu province
Capacity :
Established in 1993, Phu My port is the first deep-water seaport of the southern region, located on the bank of Thi Vai river, in Phu My town, Ba Ria – Vung Tau province.
This is a very large-scale international seaport, with an area of ​​26.5 hectares, capable of receiving ships of up to 70,000 DWT and the capacity of handling and unloading up to 9 million tons/year.
Advantage:
Phu My owns an international deep-sea port, which can exploit super-long and super-heavy ships and transport goods directly to European and American countries without having to go through international transshipment stations.
>>> See Phu My port Shore Excursions here
NHA TRANG CRUISE PORT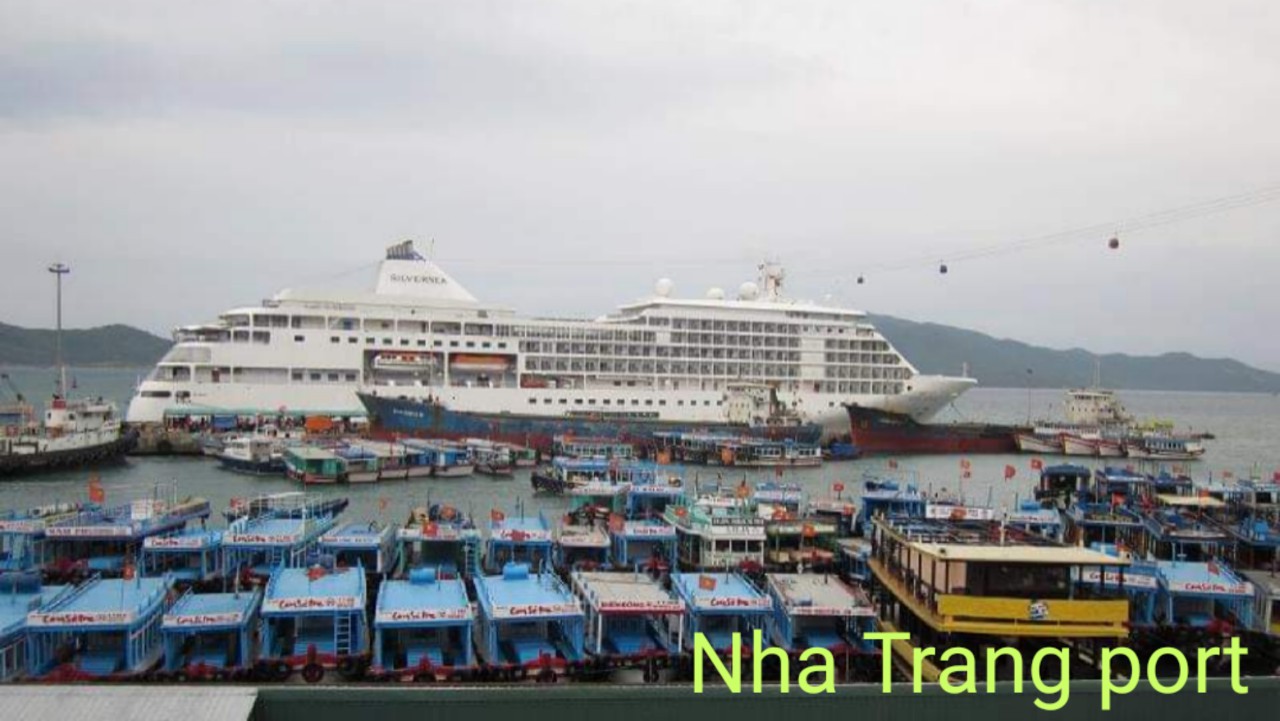 Location:
05 Tran Phu, Vinh Hoa ward, Nha Trang city, Khanh Hoa province
Capacity:
With the length of 5km, stream depth: 12.0 meters, the depth in front of the wharf: 11.8 meters, tide regime: diurnal tide, average difference 1.4 meters. Therefore, Nha Trang port can be receiving capacity: 40,000DWT cargo ship with reduced load, 240m long passenger ship with a tonnage of 60,870 GT
Advantage:
Nha Trang port has 4 berths, the longest is 215 m; can receive ships carrying 20,000 DWT and passenger ships with a capacity of up to 60,000 GT and a total warehouse area of ​​80,000 m2, allowing international ships to anchor and transport goods.
>>> See Nha Trang Shore Excursions
CHAN MAY CRUISE PORT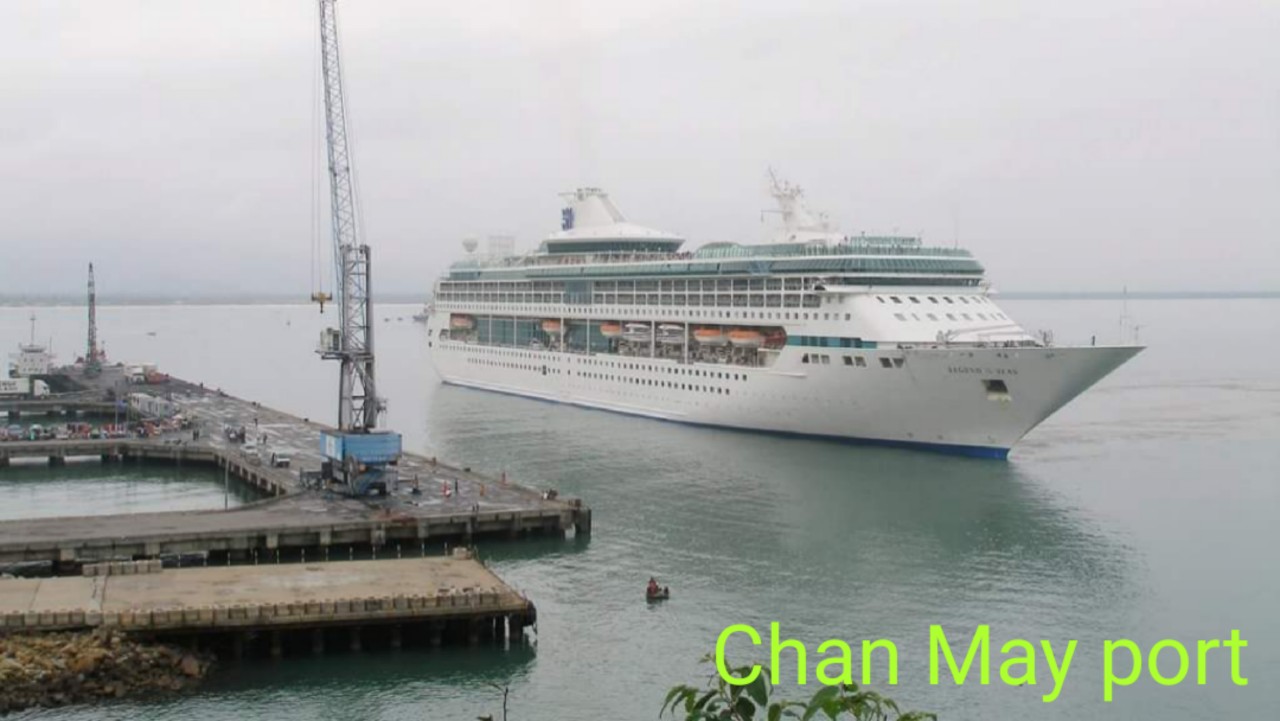 Location:
Loc Vinh Commune, Phu Loc district, Thua Thien Hue province
Capacity:
In the condition that there is a breakwater 1.8km long at a depth of 13m to the north of Chan May Dong, it is possible to bring the port to a total length of 10km, not only convenient for ships of 50,000 – 70,000 tons to dock with a capacity reaching the threshold. 40 million tons/year
Advantage:
Chan May seaport is located in the territory of Thua Thien – Hue province, 30km from Da Nang city and Da Nang international airport to the northeast, 40km from Phu Bai international airport and 55km from Hue city to the southeast , just 7km west of National Highway 1A. This is the closest deep-water port to Laos and Northeast Thailand, 200km from the Lao Bao border connecting Vietnam with Savannakhet province of Laos and 450km with Muc Da Han of Thailand, so it will be a convenient international transshipment port for the local goods to the world market.
>>> Book Chan May Shore Excursions
TIEN SA CRUISE PORT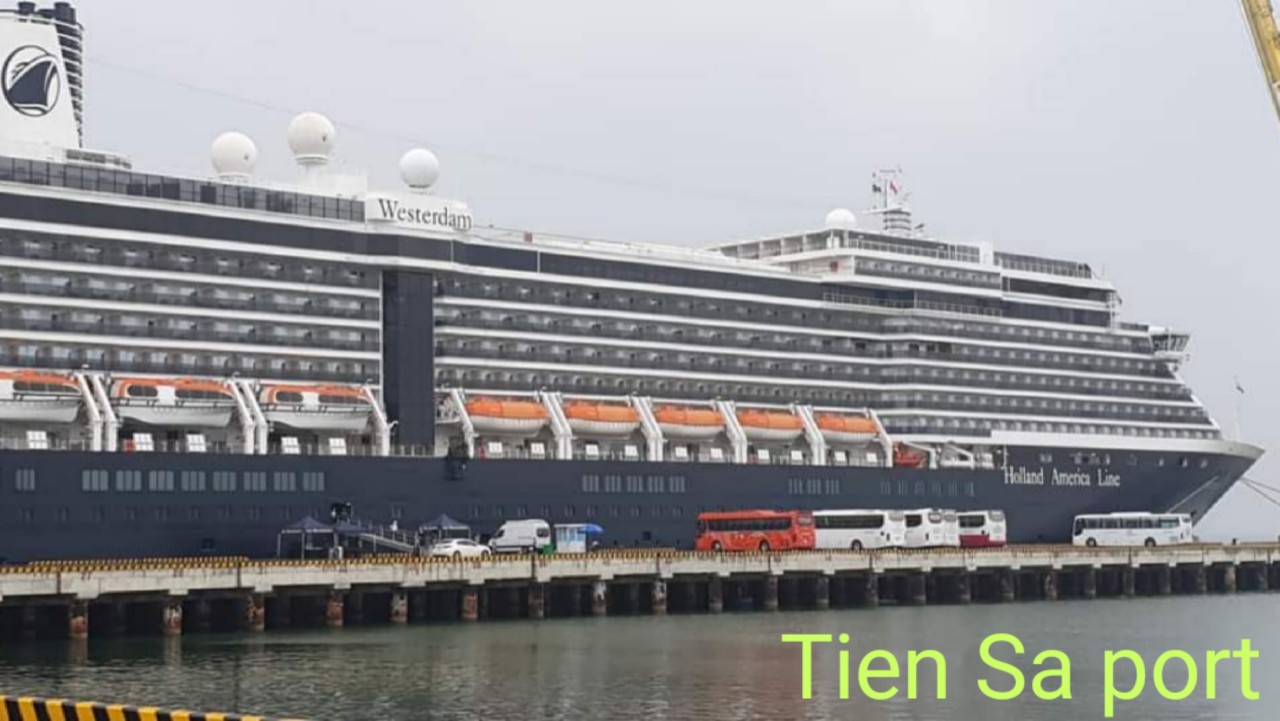 Location:
1 Yet Kieu street, Tho Quang ward, Son Tra district, Da Nang city
Capacity:
Pier bridge number 4: Vessel entering the largest port (DWT) 50,000 and dimensions of the wharf length is 310 meters
Da Nang Port includes the main port area, which is Tien Sa port factory and its member companies, owns nearly 1,700m of berths with the ability to receive general cargo ships up to 50,000 DWT, container ships up to 2,500 Teus and ships customers up to 150,000 GT, along with modern loading and unloading equipment and warehouses, ensuring exploitation capacity up to 8 million tons/year
Advantage:
Da Nang Port is located in Da Nang Bay with an area of ​​12km2 with a convenient transportation system, Da Nang Port is currently an important stage in the logistics service chain of the central region of Vietnam. Da Nang Port was also chosen as the final point of the East-West Economic Corridor, connecting the four countries of Myanmar, Thailand, Laos and Vietnam, as the main gateway to the East Sea for the whole region.
>>> Contact Tien Sa Shore Excursions
CAI LAN HALONG BAY CRUISE PORT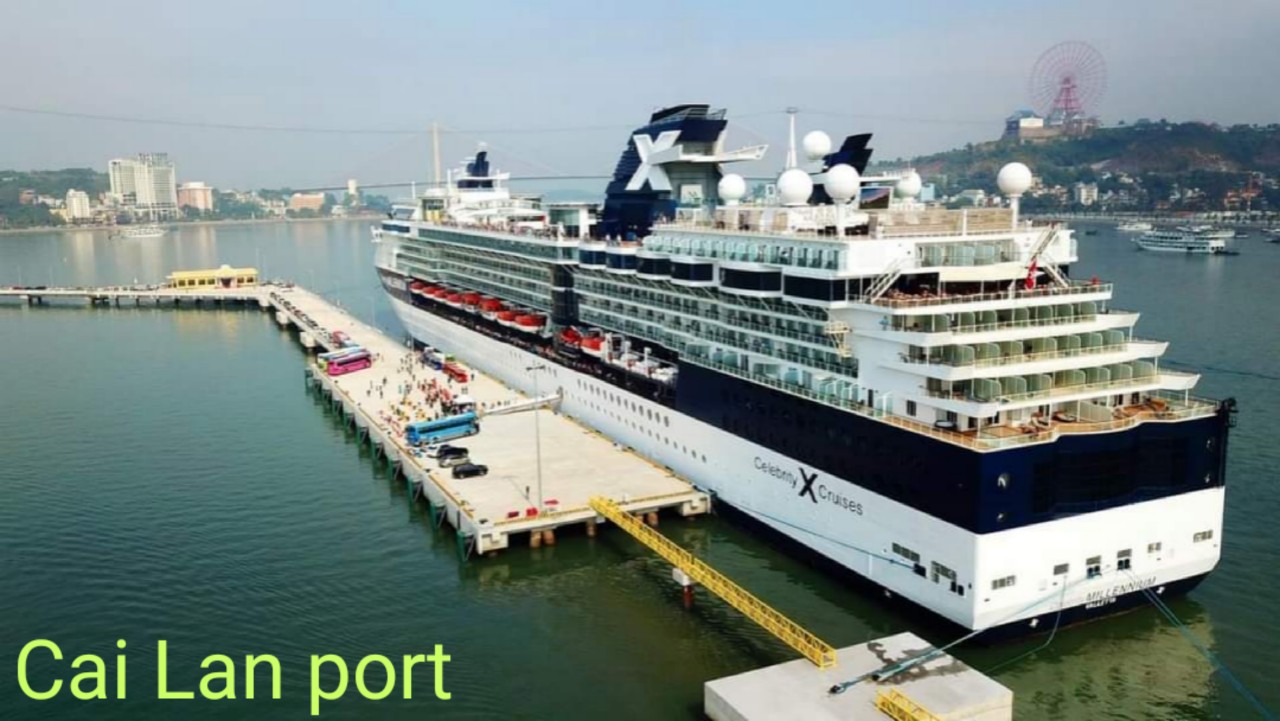 Location:
1 Cai Lan street, Bai Chay ward, Halong city, Quang Ninh
Capacity:
Cai Lan port's access channel has a draft of 10 meters deeper and the water area in front of the berth is 13 meters deep to ensure that large ships with a tonnage of 3000 TEU can enter and exit.
Advantage:
Cai Lan port also has a convenient transport infrastructure system, connecting to neighboring areas, leading production and import-export centers in the North such as Bac Ninh, Hanoi, Vinh Phuc, Hai Phong, Hai Duong, Hung Yen and Lang Som. The most competitive advantage is that Cai Lan port will be the first modern container terminal in the North of Vietnam operated by SSA – an independent and experienced global port operator.
Cai Lan port also functions as a transshipment port to forward container goods from the southern provinces of China such as Yunnan, Guangxi to other parts of the world and vice versa.
HOW TO CONTACT THE TRAVEL AGENT FOR VIETNAM SHORE EXCURSIONS?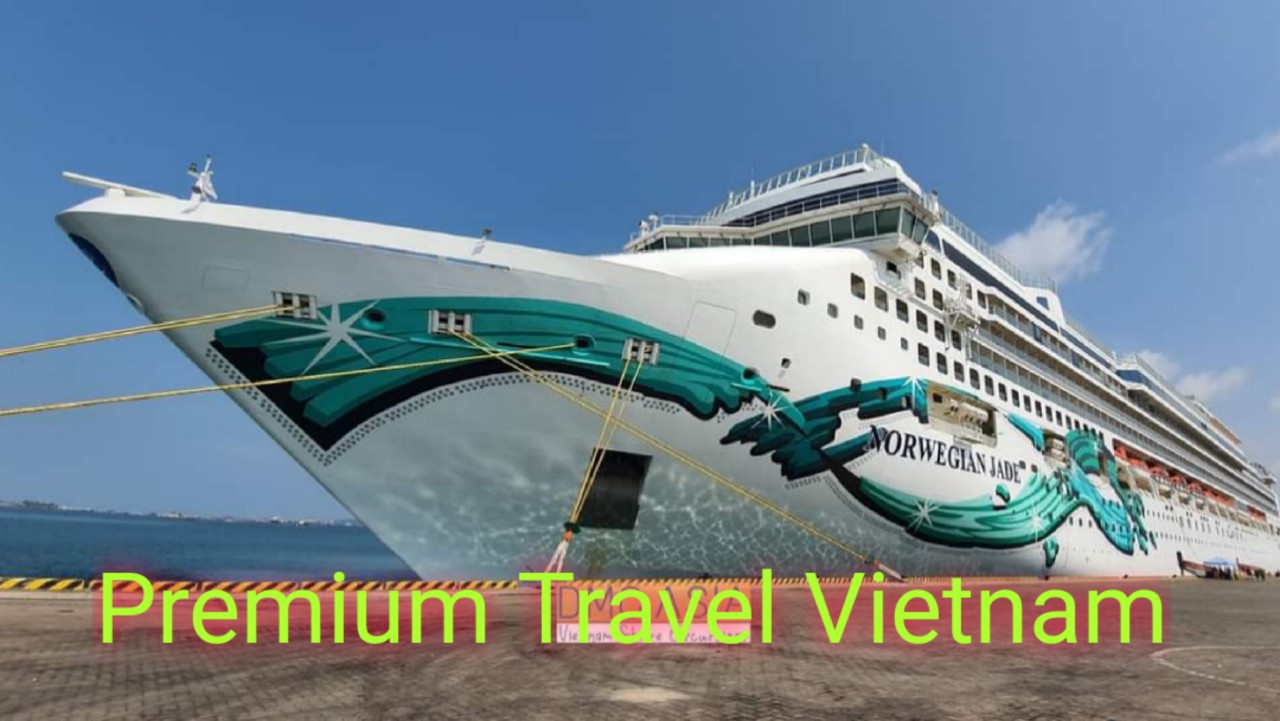 So, if you come to Vietnam by cruise ships and landing at any cruise ship ports in Vietnam, and would like to find the Best Travel Agent for Vietnam Shore Excursions, do not hesitate to contact us:
Premium Travel Vietnam Co., Ltd
Email: premiumvietnamtravel@gmail.com
Whatsapp/Viber at 0084 979613777
We highly respect your choice and make your trip a meaningful one.
Categories: Blog