General
Cham Island Tour from Da Nang Introduction: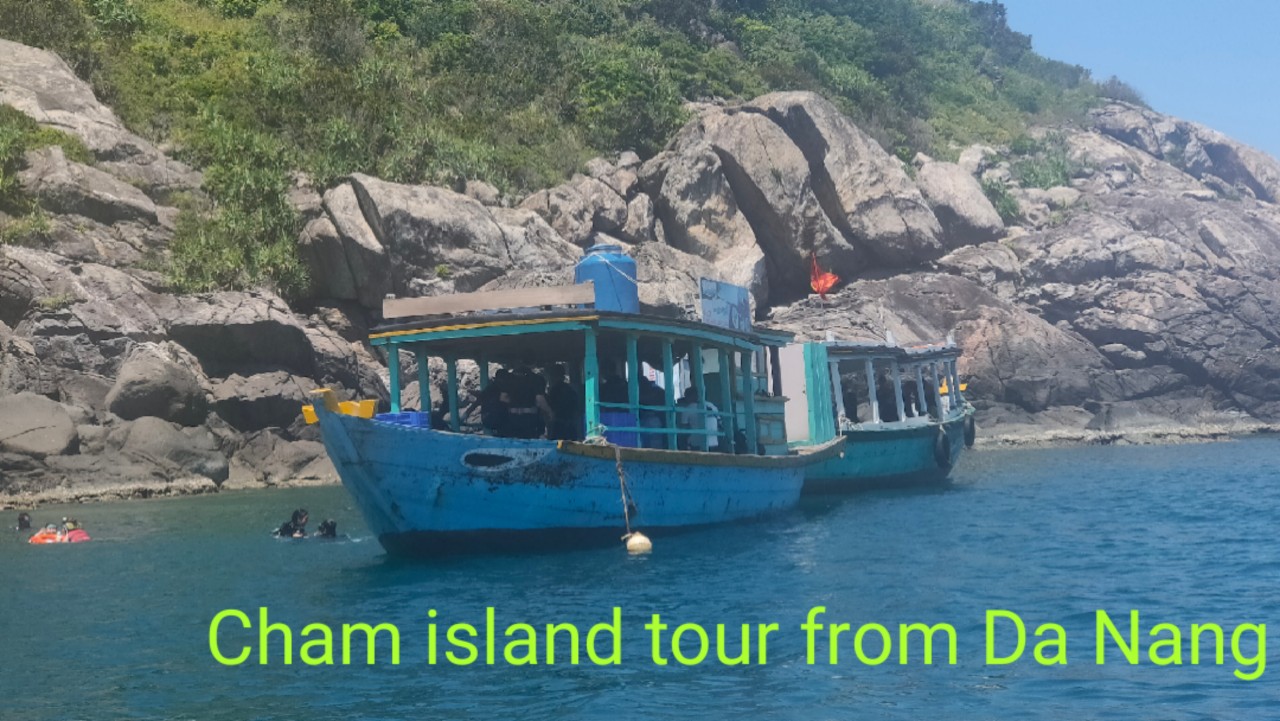 As we know, Cu Lao Cham is a group of 7 islands 15km away from Cua Dai Estuary, Hoi An. This is among the best tourist attraction in Hoi An areas. This island has 7 small islets namely Lao (pear), Dai (Long), La (Leaf), Kho (Dry), Tai (Ear), Mo (Tomb) and Nom (East Wind). The ecological system of Cu Lao Cham is very diversified and on May 29th, 2009: Cham Islands recognized by UNESCO as the World Biosphere Reserve (Cu Lao Cham Marine Park). If you come to Da Nang, Hoi An between March and August, let's take your time to visit this beautiful island. Hence, as you come here, you  not only enjoy stunningly fresh seafood, beautiful beaches but also get a chance to know more of daily life of the local people on the island. In addition, you will tour a trip around the island and participate in various activities hosted by the local fishermen such as swimming, diving to see coral reefs, playing some water sports. Then, Premium Travel Vietnam (PTV) organize this Cham Island Tour from Da Nang.
Cham Island Tour from Da Nang Itinerary: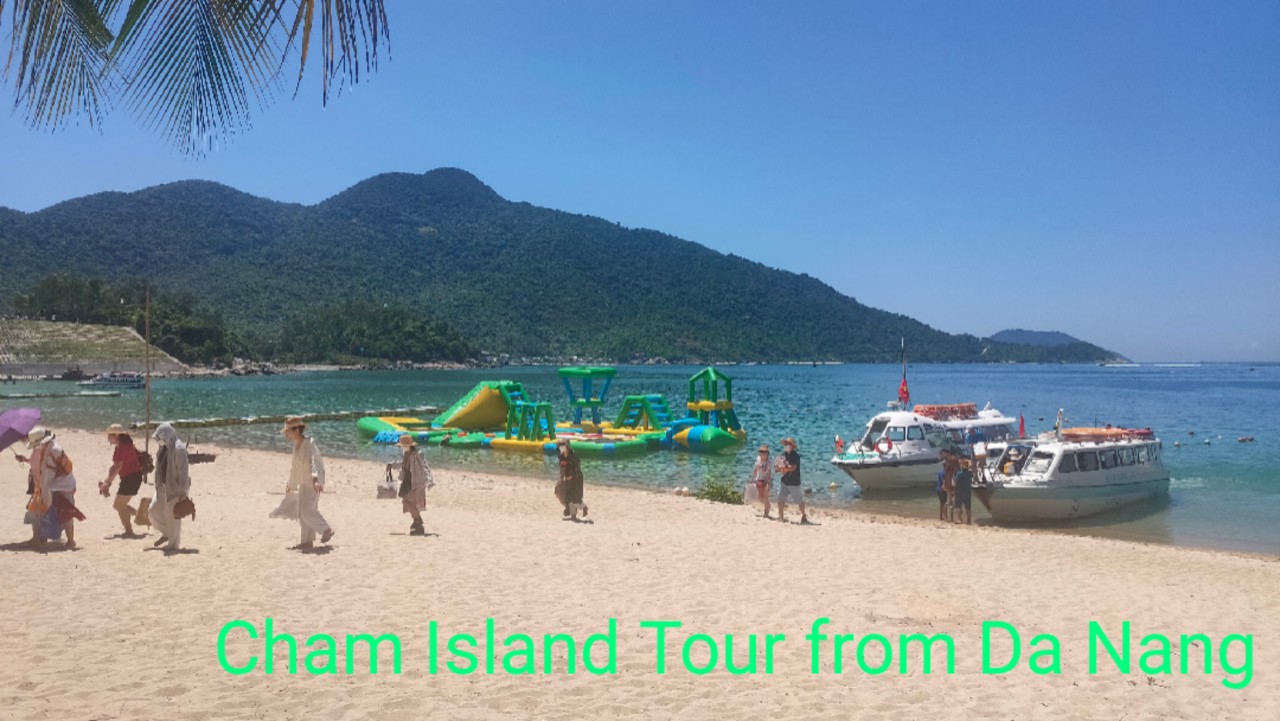 In the morning, the guide and the driver from Premium Travel Vietnam will come to meet you up at the hotel in Da Nang or Hoi An city and then we will directly transfer you to Cua Dai Estuary in Hoi An for Cham Island Tour from Da Nang.
After filling up the registration form with border police, you will get on speed boat and heading to Cham island.
Arriving at Bai Lang in Cu Lao Cham, the tour guide will show you around some places of interests. The first stop of our trip today is Marine Reservation Center. In this display house, you will recognize some models of rare and precious marine creatures.
Our next stop is Hai Tang Pagoda. This was built under Le Dynasty and had been a very holy and gorgeous place for fishermen to come to get away from stormy seas and typhoons. By the way, they prayed for safety and good luck for themselves and their families.
Especially, when joining this Cham Island Tour, visitors will have an opportunity to visit a very ancient water well on the island. As the legend said, by a sip of this water, good luck will come to those couples who have not had the children yet.
Later on, our Cham Island Tour from Da Nang continues with a sightseeing of the local market. Thus, it will be a big miss if you do not come here without visiting Tan Hiep local market. Here, you can find out all the local fresh seafood caught by the locals. Besides, you can buy some of souvenirs for your friends.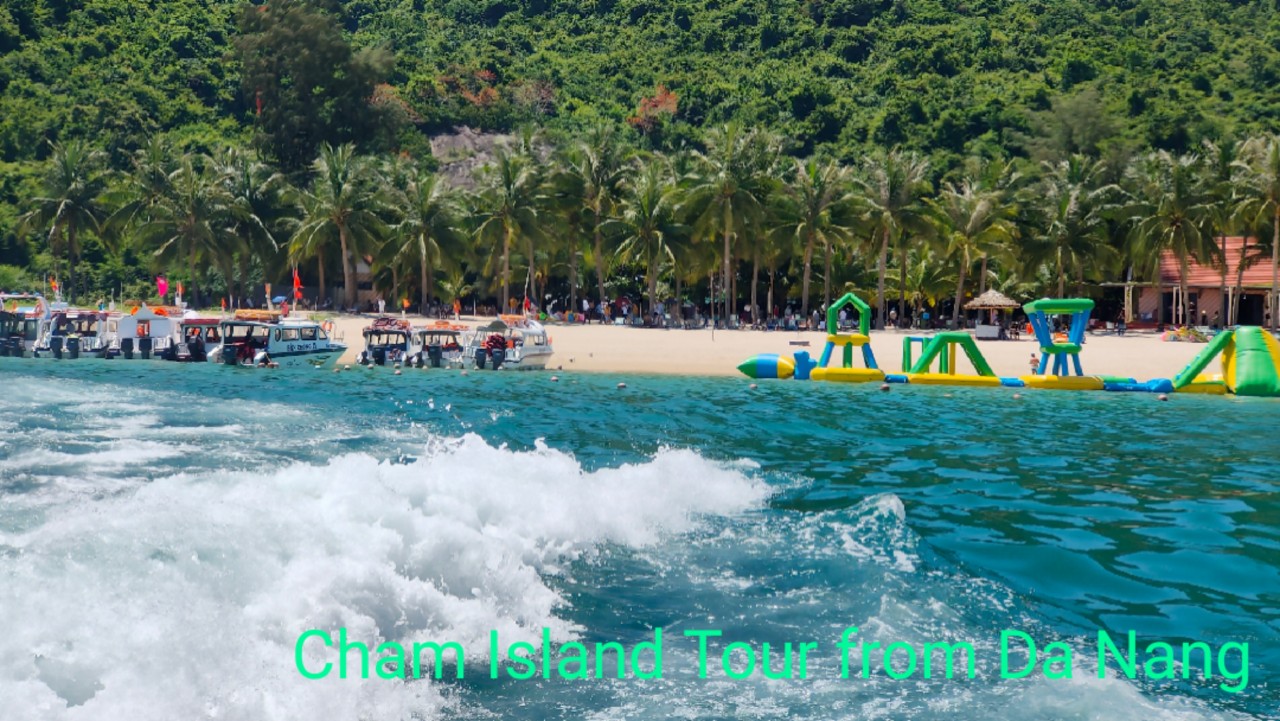 The next tourist attraction on the island is to explore various ancient artifacts. Therefore, you will see a treasure of 500 ancient artifacts when salvaging shipwrecks dating back to the 13th century at the National Museum of History.
To move on our Cham Island Tour from Da Nang, we then head to Long islet (Hon Dai) to have diving and snorkeling activities under blue emerald water. Thus, you can relax, floating yourself on the surface of the water, see the forest of coral reefs in amazing colors under the water.
Upon finishing, our boat will transfer you back to Bai Bac beach for lunch and relaxation
Finally, around 14:00 o'clock, we then head back to Cua Dai dock and our Cham Island Tour from Da Nang is coming to an end here.
How enjoyable Cham Island Snorkeling Tour?
Explore the land of the Cham people who's been settling down for a long time.
Various historical and tourist sites as well as a variety of beautiful nature.
A home to many animal species: there are 12 mammals, 13 species of birds, 130 reptiles and 5 species of amphibians.
Experience speed boat across the sea
Get away paradise from hustle and bustle of the city
Visit the World Biosphere Reserve
Snorkeling to see beautiful coral reefs
Cham Island Tour from Da Nang price, Tour inclusion, Tour exclusion, Things to bring, Travel guide, Remark, Children policy?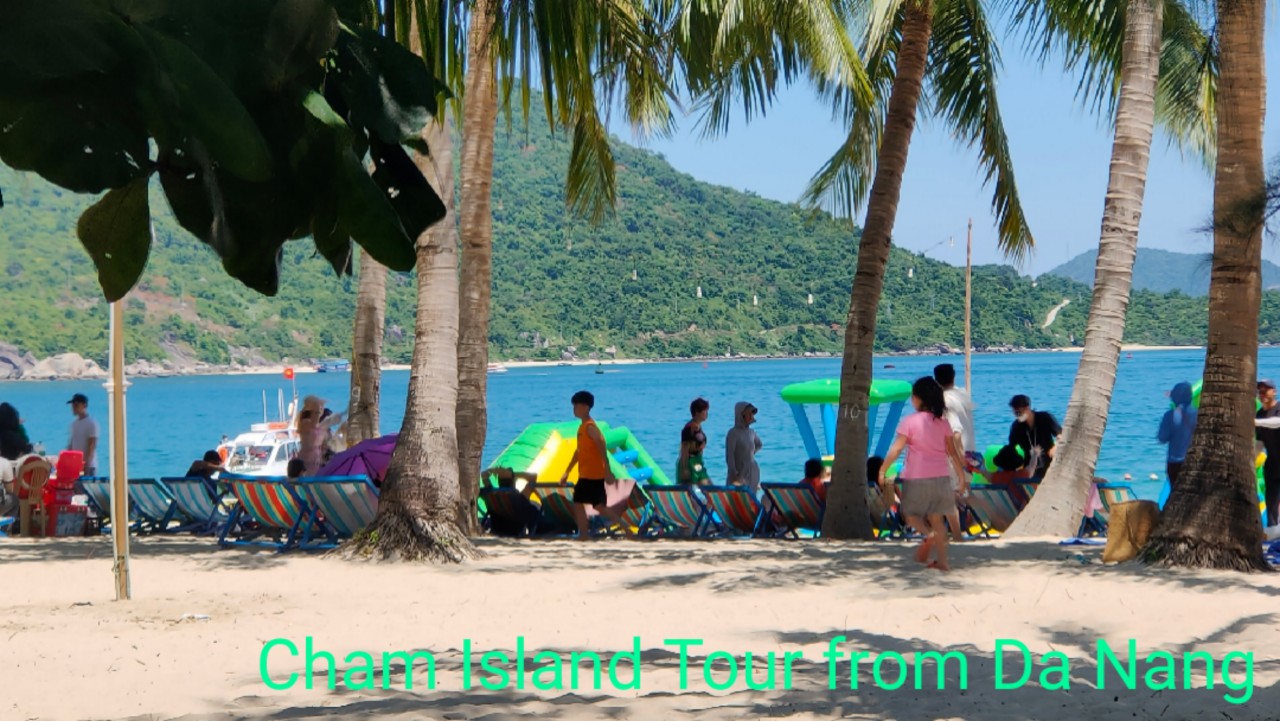 Tour price?
Please send an email to us at premiumvietnamtravel@gmail.com, we will promptly response to you. Or contact us at Whatsapp at 0084 979613777 for the best price of Cham Island Snorking Tour. We are honored to serve you.
Tour Inclusion
Transfer van with air conditioning
 Experienced driver
 English speaking guide
 Entrance ticket
 2 bottles of water per person
 Lunch
Tour Exclusion
Travel insurance
Other expenses
Soft drinks and beverages
Tips and gratuities
Things to bring
Fully charged camera
Sun cream
Climbing shoes
Caps/hats
Sun glasses
Insect spray
Swimming suits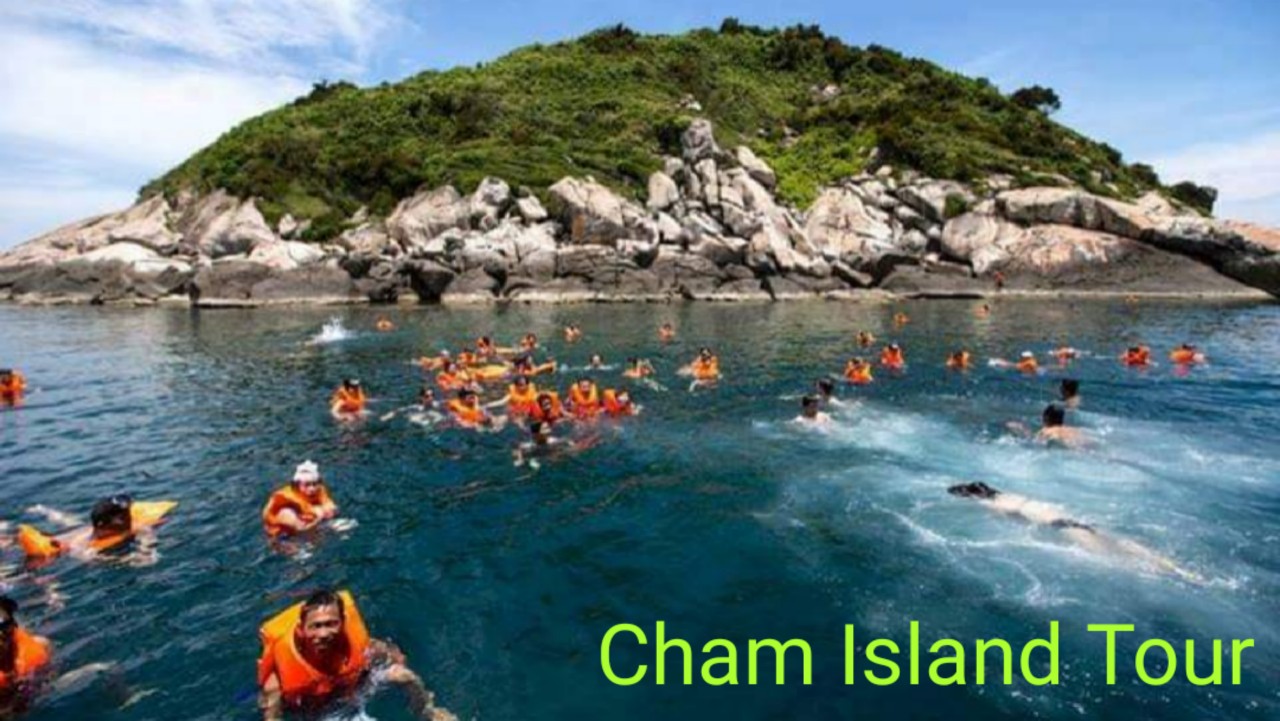 Travel guide
In months of September, October, November, December, January, February: we DO NOT organize the tour, then the tour is carried out from March to the end of August.
Remarks
Tour starts either from Hoi An or Da Nang cities only and is conducted in good weather condition. We will not organize the tour in case of bad weather.
Children policy
FOC for children under 5 years old
50% charge for children from 6 to 12 years old
Full charge as adults for children over 12 years old
How to book Cham Island Tour from Hoi An?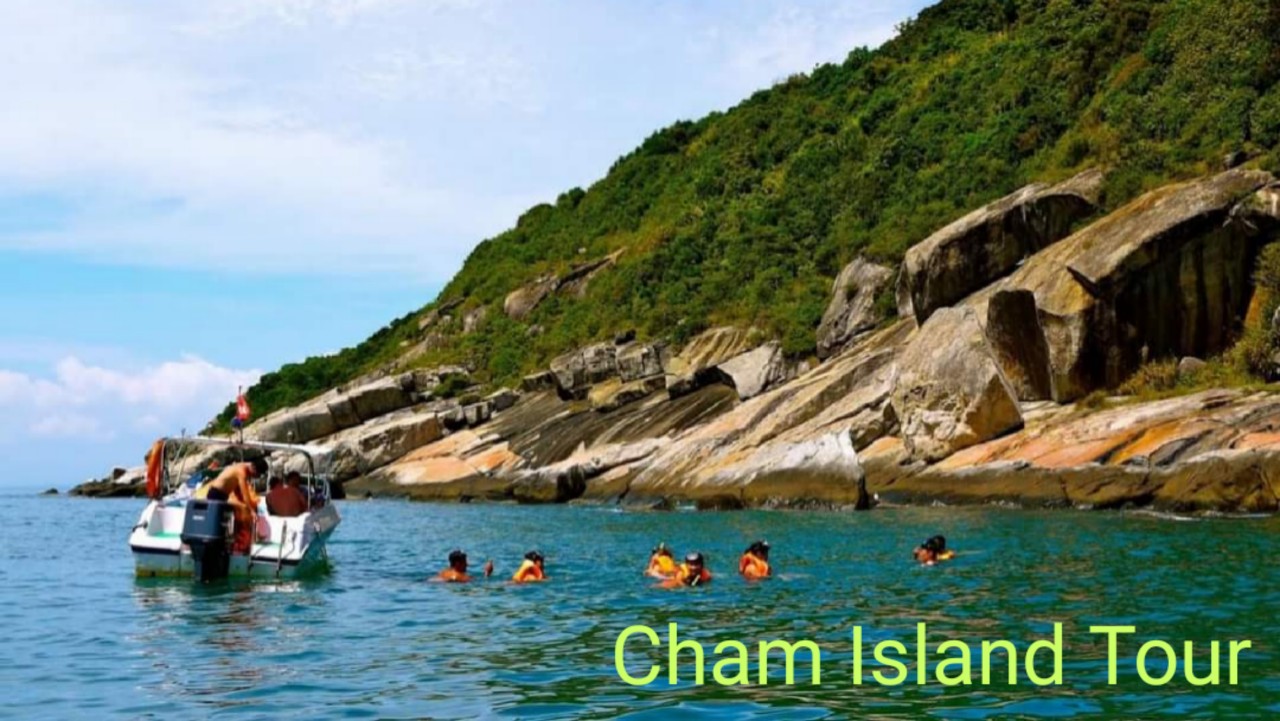 So, if you come to Hoi An or Da Nang city and would like to find a professional travel agent with best services for Cham Island Group Tour from Hoi An, do not hesitate to contact us:
Premium Travel Vietnam
Website: https://premiumtravel.info/tours
Email: premiumvietnamtravel@gmail.com
Whatsapp/Viber at 0084 979613777
We highly respect your choice and make your trip a meaningful one
Copyright by Phong Nha Pioneer Travel, see the original link here