OUR STORY
Early in 2017, prominent members of the top inbound travel agencies in Hoi An city, Vietnam as well as partners founded Premium Travel Vietnam.
Mr. Viet – the owner of Premium Travel Vietnam who has been in the tourism business for almost 20 years. He's been an excellent former tour guide, who has always been wishing to provide the best tour services and build up one of the best travel agencies in Hoi An to satisfy his dream in order to help Hoi An local tourism business and lead Vietnam to the top of the world's tourist map.
Therefore, at the beginning day of establishment, Premium Travel Vietnam constantly maintain a high end tourist service and leave a strong impression among tourists about Vietnam: a country of  hospitality; a warm, kind hearted, smiling nation.
Besides, our ideal is to bring services at the most affordable price with the intention of providing visitors with the most memorable experience as much as possible while visiting Hoi An ancient town – one of prettiest cities in Vietnam.
We have been serving thousands of customers each year at Premium Travel Vietnam and they are all happy with our tour services with us because our strong and knowledgeable team, planning what to do in Hoi An areas and a local travel expert in building such a fantastic tour itinerary to every traveler.
A LEADING, RELIABLE, TRUSTED TOUR OPERATOR/TRAVEL AGENCY HOI AN THAT YOU TRUST
We are proud to be one of the leading tour operators/travel agency hoi an that you can believe because we have been working hard in the tourism for so long so we know what are our customers requesting for.
In addition, we beat our rivals in Hoi An due to the fact that we, Premium Travel Vietnam, puts PRESTIGE, TRUST, SATISFACTION, HAPPINESS for our clients first when organizing the local Hoi An tour.
Furthermore, we have been living in Hoi An for so many years, we know every place in Hoi An so well so can create such a suitable trip or tour itinerary for every guest.
We, Premium Travel Vietnam, not only cover the local Hoi An Tours but we also have a close cooperation with our partners nationwide to provide full Vietnam Tour Packages that others can't.
In 2019, we were proudly listed as the Best Travel Agency Hoi An by Tripadvisor – the world's leading travel consultant website.
HOW YOU CAN LIST US AS THE BEST HOI AN TRAVEL AGENCY?
A PROGRESSIVE, WILLING TO LEARN TOUR COMPANY IN HOI AN: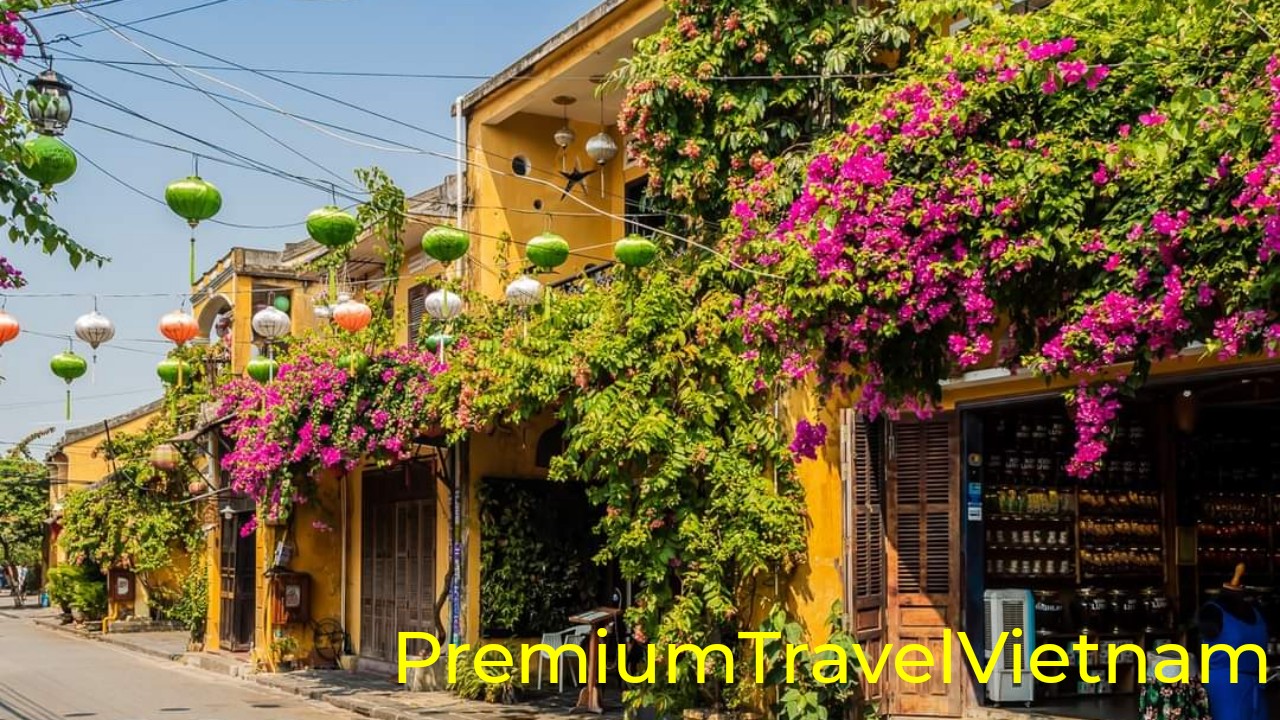 We, Premium Travel Vietnam, serve our customers by our hearts, our minds; however, we always want to listen feedback from our customers to enhance our future services.
PASSION WITH JOB:
It will be a mistake if we are working hard but we do not have a PASSION. A passion with job enables us to work harder and harder to reach the perfection and deserve as the Best Hoi An Travel Agent.
Therefore, our slogan: "LIGHT UP YOUR PASSION" not only light up your travelling but also light up ourselves to serve you better.
DIVERSE TOUR SERVICES:
As you know, we are a local tour expert in Hoi An so we organize every tour in Hoi An such as Hoi An city tour, Hoi An Biking Tour, Hoi An Basket Boat Tour, Hoi An Shore Excursions, Hoi An Package Tour, Hoi An Eco Tour, Hoi An Farming and Fishing Tour…
Besides, we also book Cruises Halong Bay, Domestic and International Flight Tickets, Hotel Reservations across Vietnam. And we also offers tours in different tourist destinations in Vietnam such as Sapa, Halong Bay, Hanoi, Ninh Binh, Phong Nha, Hue, Da Nang, Nha Trang, Dalat, Ho Chi Minh city and Phu Quoc Island.
We also arrange private tours for those who travel by cruises landing at many seaports in Vietnam and do Visa Extension for who need it.
So, we try to diversify our services to different kinds of people.
PROFESSIONAL TRAVEL AGENT WITH INTERNATIONAL TOUR OPERATOR: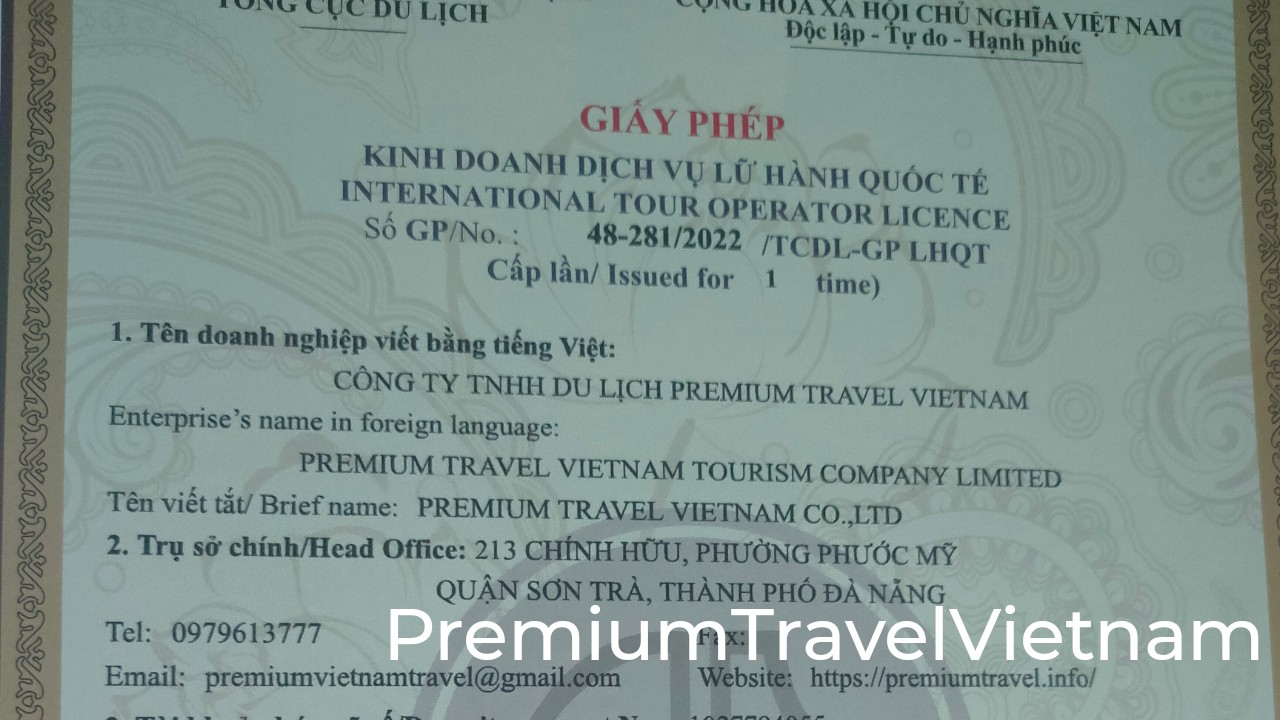 We are among one of the first travel agents in Hoi An provided with International Tour Operator number 48 – 281/2022/TCDL – GPLHQT by Vietnam National Administration of Tourism (VNAT). This evidence to legally allow us to organize inbound tours for foreign tourists travelling to Vietnam.
HOW TO CONTACT THE BEST TRAVEL AGENT IN HOI AN?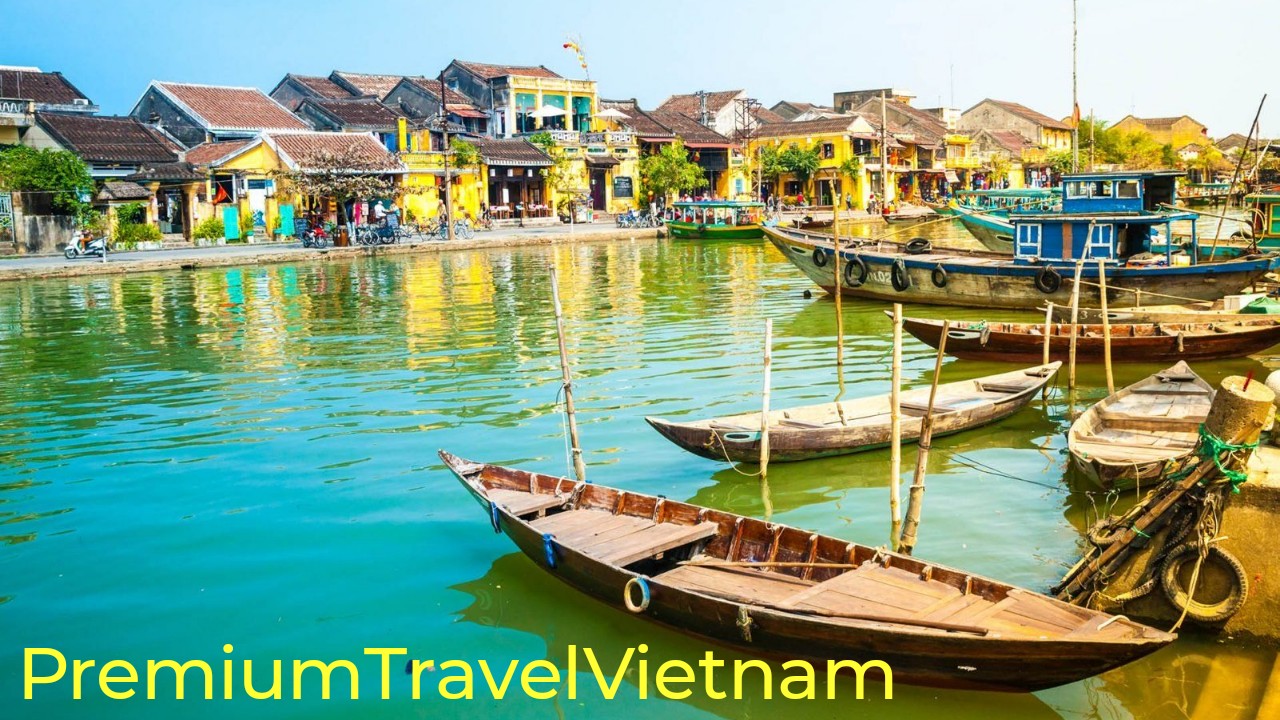 If you are visiting Hoi An city, Central Vietnam and want to choose the best travel agent in Hoi An Vietnam with high quality, competitive price and perfect services. Please contact us at the following address:
Premium Travel Vietnam Co., Ltd (PTV)
International Tour Operator License No: 48-281/2022/TCDL – GPLHQT
Address: 100 Tran Van Du street, My An ward, Ngu Hanh Son district, Da Nang city
Email: premiumvietnamtravel@gmail.com
Phone/Whatsapp: 0084979613777
Website: https://premiumtravel.info/
Categories: Blog